I was checking out some dresses and came across some cute backless dresses and open back dresses, i remembered a post i did on my previous blog about backless clothes and i thought it would be cool to do it here as well.
Before you buy that backless dress,you should check your wardrobe to be sure you have the right bra for your backless dress.. there are different styles of backless bras for different styles of backless clothes, you should know what style fits you best. if you are going for a dress like this Boohoo dress
Or this Elise Ryan open back dress from Asos
Then something like this Fashion form U plunge bra from Asos should be your bra of choice,they have adhesive silicone wings by the sides and shaped padded cups with underwire for firm hold.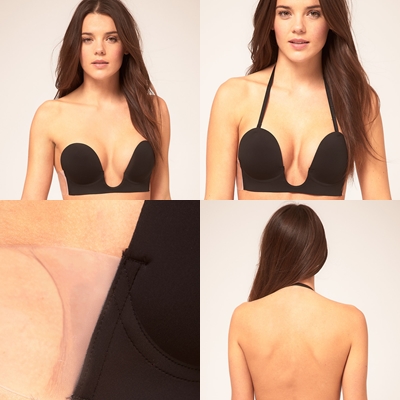 Bras for backless dresses come in different shapes and sizes, some are 100% silicone while others are not, like in the picture above, you can buy them in your local lingerie stores or online, they are generally more expensive than you average bras, but if you want to rock that backless dress, then you should totally go for it! Underwears are made to be worn 'under', let's leave them under, showing your bra straps while wearing a perfect dress ruins the look, so ladies please choose the right bras for your backless dresses.
*Clean by Handwash only 
Have a lovely day..
XX!!