Hi lovelies,Happy Sunday to you all and happy
mothering sunday
to all the catholic mothers out there. Mothers are EVERYTHING, love them and celebrate them always! As always, service was awesome and here's my ootd, the scarf print pant..
After talking of statement trousers in my previous post, i decided to wear one of mine to church today.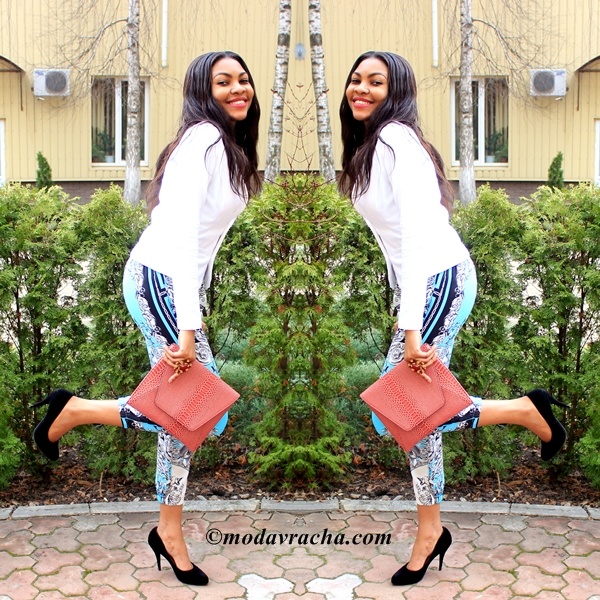 This is one of my favorite print pieces, it's so colorful and comfy and bright enough to light up an entire outfit.