Hello lovelies, How was your week? Hope the weekend is going great..You remember i started "The Style Link Up" last weekend. I hope to continue it and get to meet more amazing bloggers out there and My saturday fave today is "Hats". Do you remember when i first wore the one i used as the cover photo for this post (read the original post)? Now, i think i've fallen in love with hats and you've already seen me with a fedora in more posts including my last outfit post. How do you like your hats – floppy, knitted, studded, wide brimed?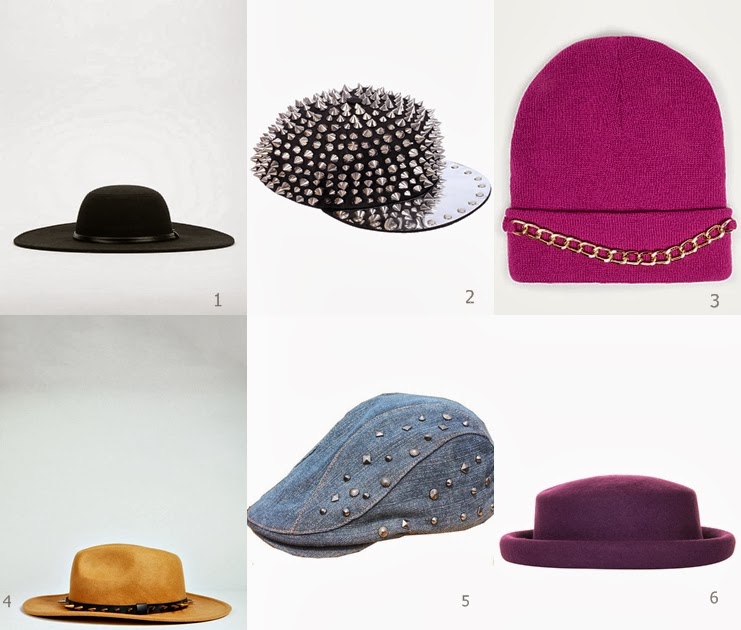 Today's Faves. 1. Felt Floppy Hat          2. All over Spike Cap       3. Chain Trim Beanie
4. Spike Trim fedora       5. Washed Denim Beret    6. Porkpie Hat
Submit your links using the add link widget.
document.write(");
Can't wait to see your amazing looks!
Have a lovely weekend
xx!
Join this blog || Like(facebook) || Follow(bloglovin) || Shop modavracha || Subscribe(email)