Hello Lovelies, how is everyone doing today? IFB links a la mode round up for November 13th is filled with interesting reads as always. Looking for inspiration on your next nail polish color, eyeliners, shopping tips or perhaps some life lessons and motivation, you would definitely find a post covering that. I'm always happy whenever one of my posts get selected by the IFB team, i feel like i'm doing something right and it motivates me to do better. It's also a great opportunity to discover more bloggers.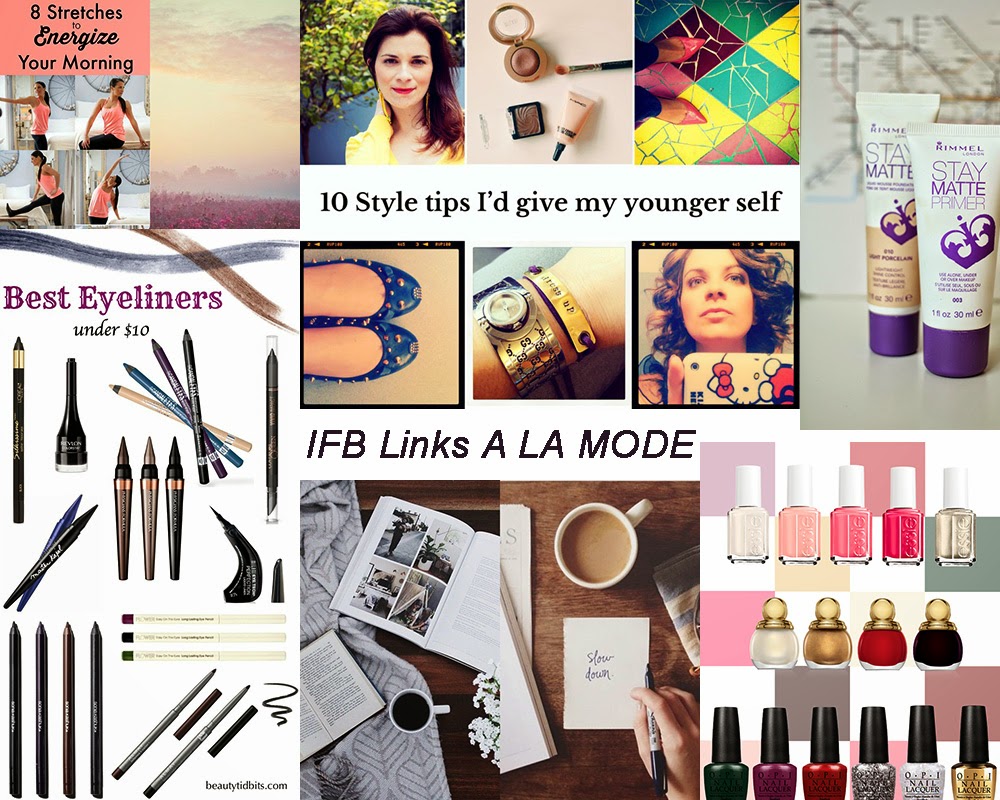 Below are this week's selection. Happy reading!
         Gearing Up
 Oh man, it's really starting to feel like the HOLIDAYS. Get your beauty treatments in order, because before you know it, it's GO TIME. You know, the parties, the traveling, the gifts, enough to make anyone's head spin. That's why this week we have an excellent selection of how-tos, guides and handy posts that will help you keep a level head when everything else is going bonkers.
         Links A La Mode: November 13th
Till my next post
Stay amazing!
xx.