I mentioned the Mizon Aha 8 peeling serum in my updated routine post. I bought it from W2beauty after reading lots of reviews about it. One of my biggest skincare issues is the dark acne scars on my face because i suffer from post-inflammatory hyperpigmentation after acne.
This Mizon Aha 8 peeling serum worked great for other users, it's working for me but my results so far aren't exactly like the reviews I've read based on about one month use because my scars were a lot darker than theirs, now they are light brown/red which is similar to the colors of other users' scars when they began using it.
This gives me hope that with longer use, it just might clear up the scars completely. One evidence that my scars are a lot lighter than they were before i started using this product is that almost all the scars are covered up now with my medium coverage foundation (
reviewed
) unlike before, i used both foundations and concealers in order to get full coverage.
*Update: After about a year of on and off use, this product cleared up my dark acne scars and even cleared up drug reaction scars I had after being ill for 2 months. I used it consistently daily for a month and the result was amazing.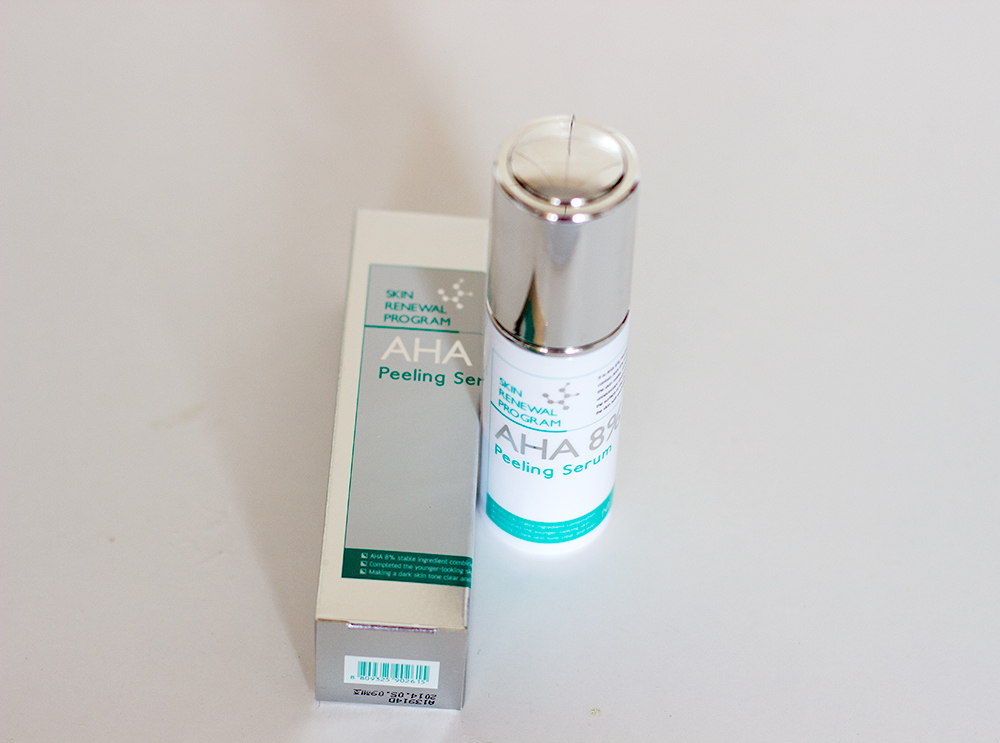 My Mizon Aha 8 peeling serum review
Mizon's description:
*The daily peeling serum that smoothly exfoliates dead skin cells that cause various skin concerns.
*The stable mixture of 8% AHA effectively exfoliates damaged dead skin cells on the surface of skin.
*Revitalizes skin turnover to enhance resilience and smooth rough skin texture for liveliness.
*The mild daily formula is safe to use everyday for healthy skin condition.
*Panthenol and allantoin form a moisture barrier on dry skin to leave your skin supple for a long time.
*Aloe vera leaf extracts, purslane extracts, and arnica flower extracts protect your skin from harmful stressors and troubles.
My verdict so far
Mild on the skin
Moisturizes skin (doesn't replace your regular moisturizer though)
Clears lighter scars completely and significantly lightens the darker ones.
Absorbs great on skin but could sting a bit if applied on open skin like a freshly popped pimple.
It has a dropper dispenser style so it's really easy to get just the right amount of product out.
It's a clear viscous fluid that feels a bit slippery on first application which makes it easy to distribute on the skin before absorption.
Its safe for acne-prone skin. check all ingredient's safety level on Cosdna.
Mizon Aha 8 peeling serum review
Packaging

Ingredients

Consistency

Safe For Acne-prone Skin

Overall Effect

Price

Availability
Summary
Love it, will continue to use it for spots and scars.
It is recommended that this Mizon Aha 8 peeling serum be used after toner once a day especially evenings away from sunlight.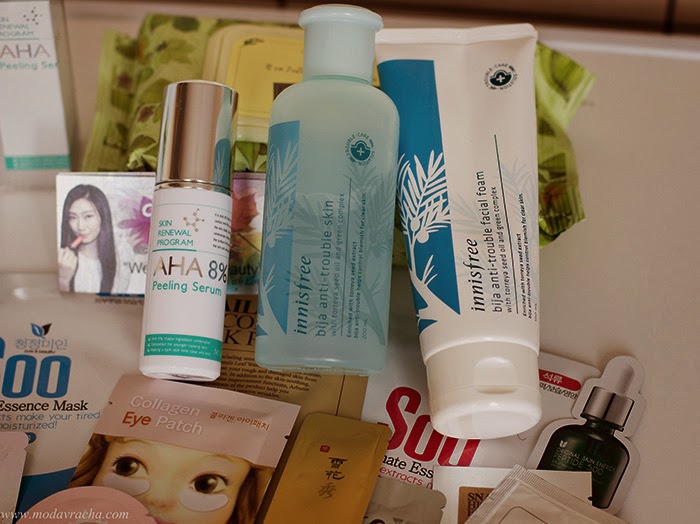 Buy from
Amazon
and
Ebay
I'm new to products that are specifically marked AHA and BHA though they are contents of many skin care products. In the abscence of this mizon aha 8 peeling serum, I've been using the
OST vitamin C serum
.
Has any one used this product or any other AHA or BHA before? Do share in the comments box.
Have a great day
xx!
*Follow me via Bloglovin.