Happy Sunday lovelies, so Rumor has it that black crop tops with cut out shoulders and tassels are trendy with cut out sunglasses, straw hats, strappy heels and a slinky dress!

I've been searching for the perfect straw boater hat like this Lack of color spencer boater but there weren't a lot of options available and the available ones were way out of my budget. As luck would have it i found this straw fedora in a store very close to my apartment for only about $12 and it was just perfect. You might know Lack of color hats from the Singer Janelle Monae popularly known for her wide brim hats.
I got this Rumor crop top with tassels same time as the items in this post , i initially had this whole outfit with it planned in my head but changed my mind when i woke up to a very hot sunny day today. So, i decided to wear it to church by finding a way to minimize the skin showing while keeping it simple enough for me not to die of heat. I chose this slinky dress from this post and voila – my outfit! I chose the dress because it has mesh insert in front and half of the back where the top can cover and with my straw hat to complete the look, there was enough room for air.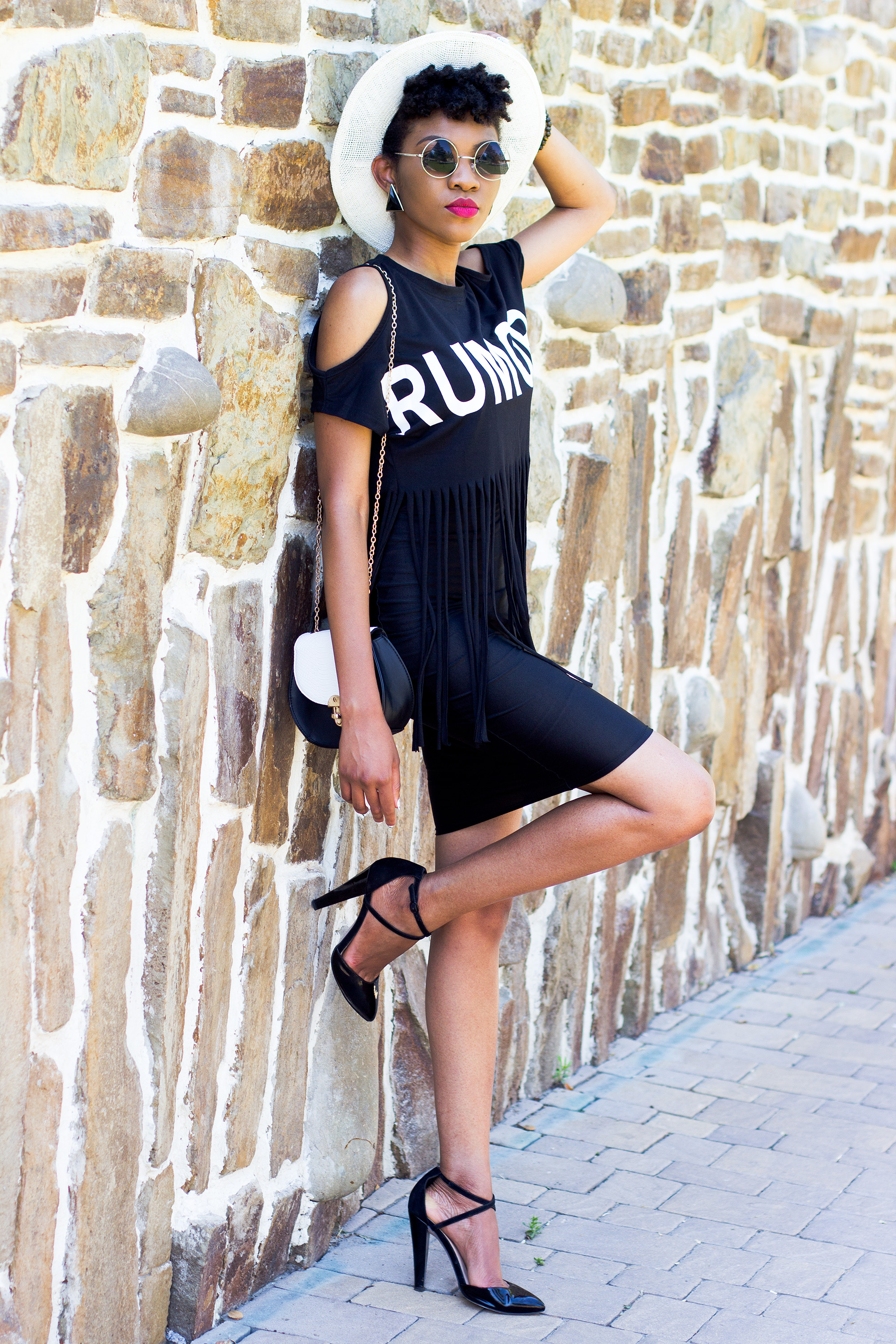 It was so sunny, i was practically hugging the wall to avoid direct sunlight messing with the photos, i'm sure you bloggers can relate. It's amazing how your old items remain your favorites, remember these Asos heels from a lot of posts from last year? I tried them on today and they were just as cute as they have always been, i have a thing for pointed toes and strappy heels!
I switched up my sunglasses to these cut out one for an even edgier look. My New look mini bag was just the perfect finish.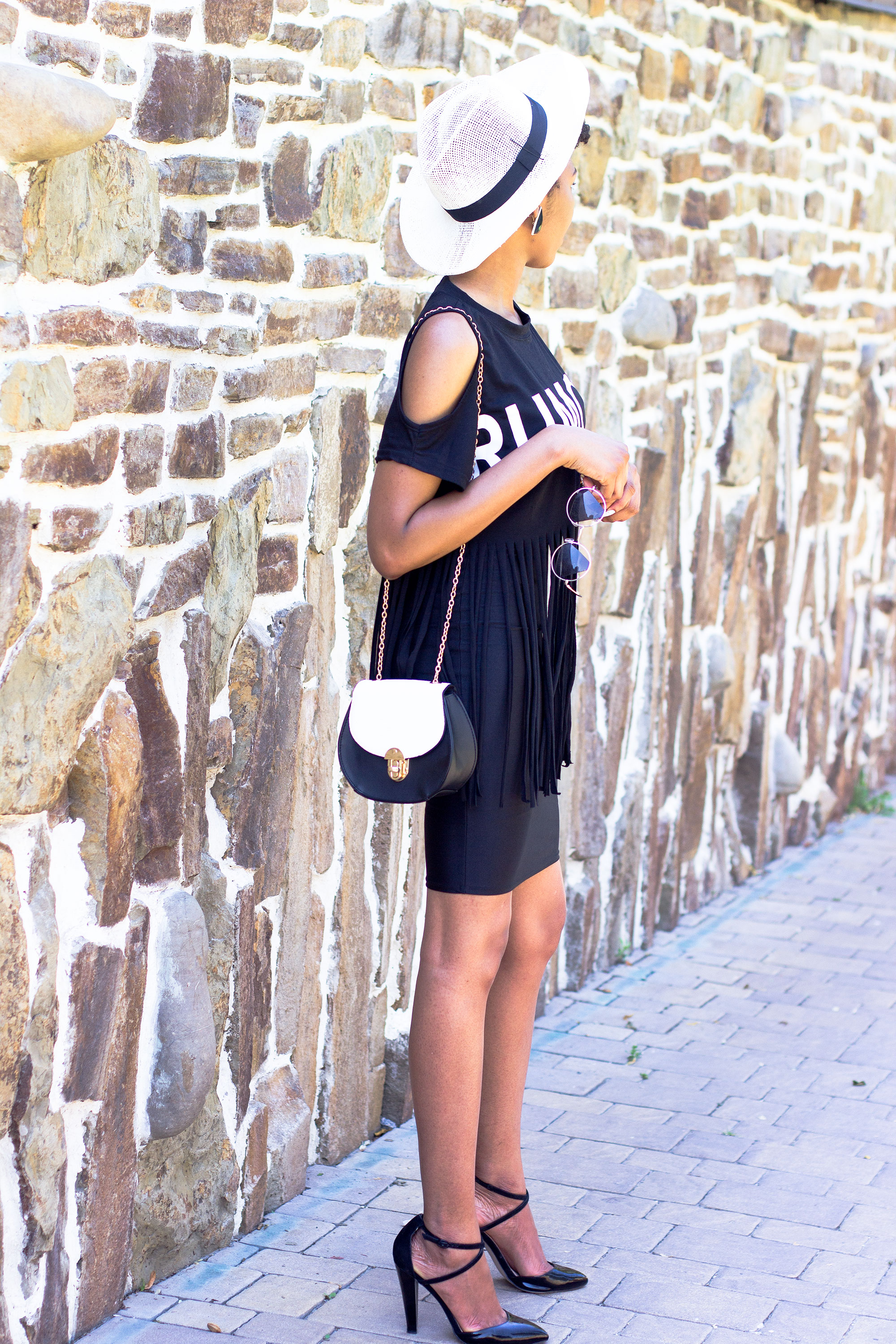 Get the look: Romwe Top || Slinky Dress (similar) || New look bag (available in other colors also) || Straw fedora hat (get similar, love this round style too) || Asos Heels (love this in suede and this in leather) || Cut out sunglasses (love this heart style and this) || Jord Watch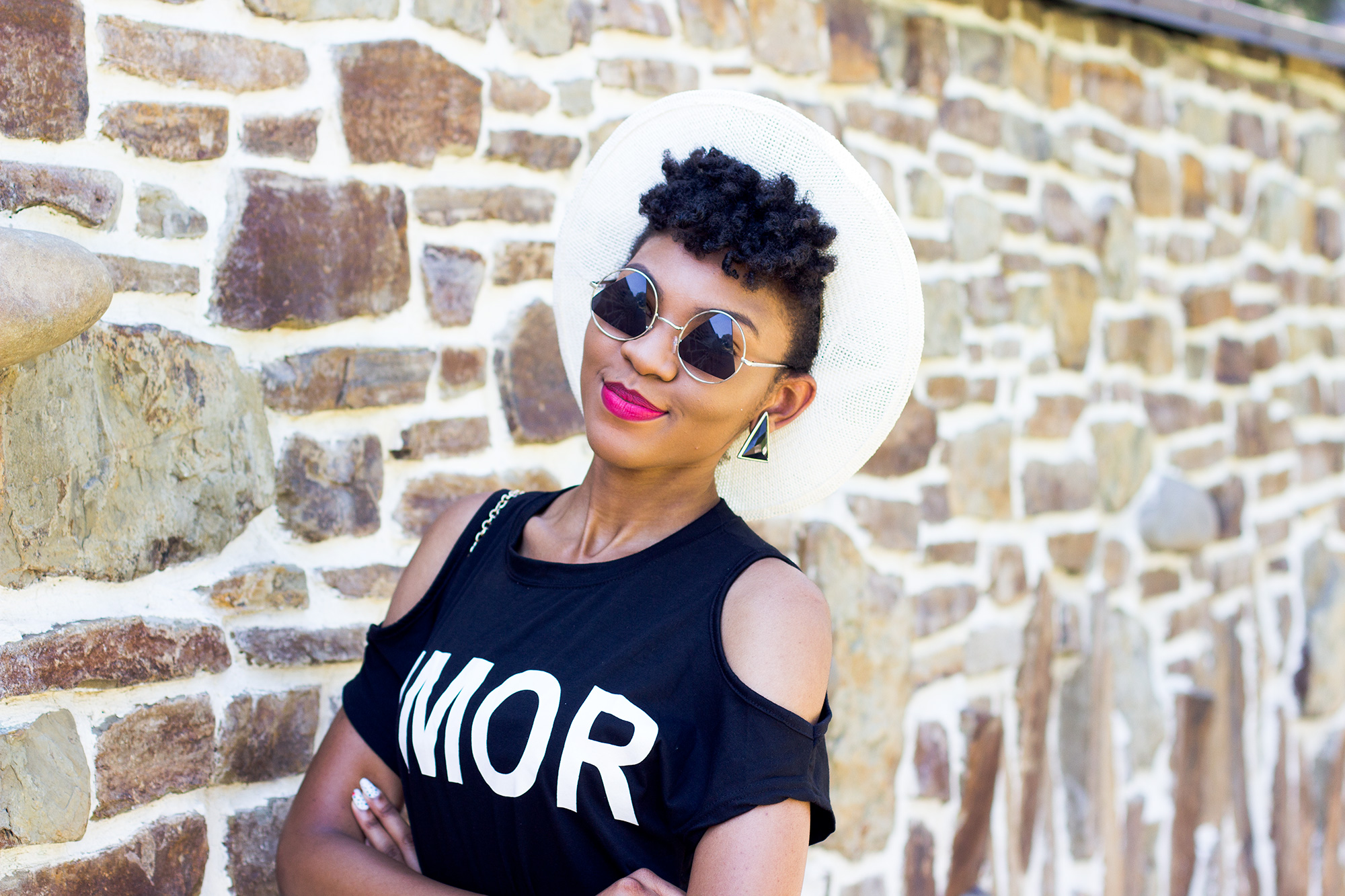 How would you rock a crop top with cut out shoulders and tassels?