As some of you already know from my Instagram, i spent the last part of my summer holiday in Turkey. If you remember, last year i spent the beginning part of my holiday in Istanbul, Turkey as well but this year i didn't spend it only in Istanbul, I spent it in 2 other cities after Istanbul and this was also my first time of traveling solo for holidays in a different country.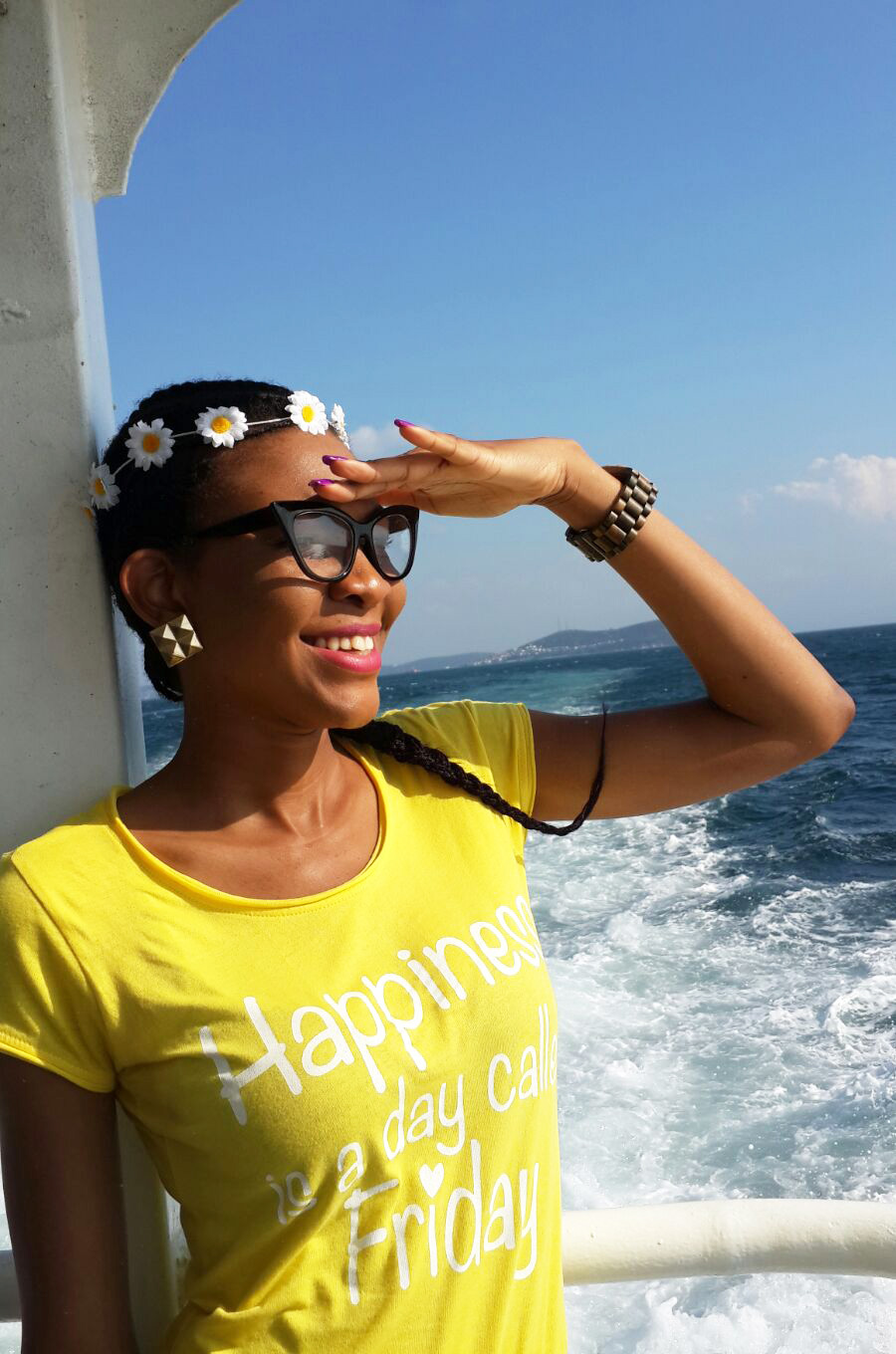 For this summer vacation in Istanbul part 1, i will be sharing some details of my time there. I spent only 3 days in Istanbul and because i already visited before, i was a lil bit lazy to explore or even do anything. After running some errands(main reason i went to Istanbul) and resting on the first day, i decided to visit the Princes' islands (Adalar) on the 2nd day.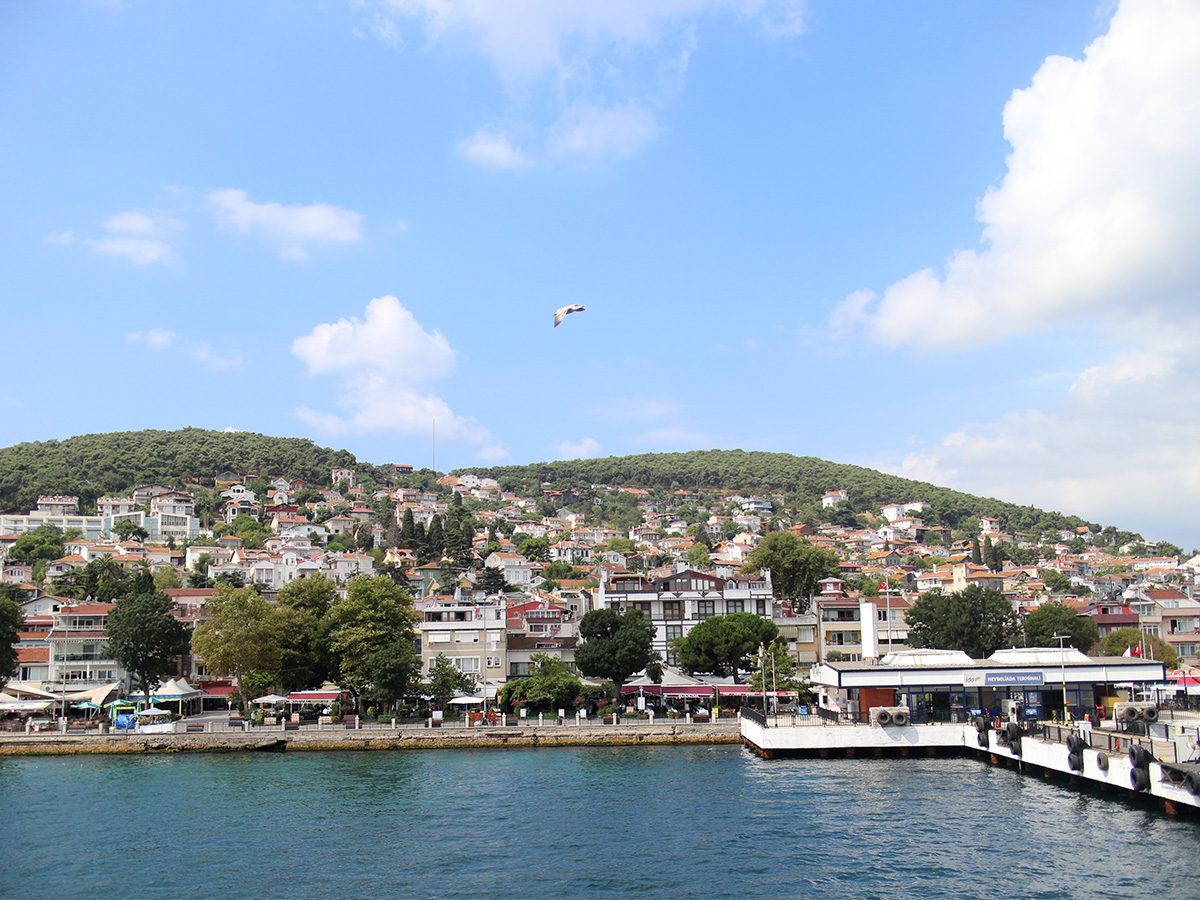 I stayed in Taksim as usual though it was last minute decision as i had other plans that didn't work out. From Taksim (european side), the easiest way to get to the ferries heading to the Princes' Islands is taking the F1 Taksim-kabataş füniküler (Taksim-Kabatas funiculer) which i did. If you missed the ferries, you can always wait for the next one. The regular passenger ferries are very affordable at about 3.50tl with your Istanbulkart or up to 5tl for the normal tokens but they are slower than the IDO sea buses. With the regular ferries, you can get to the last Island Büyükada(Buyukada) in 1hr30mins or more depending on the day and time spent at different stops [pullquote]Tip: Go as early as you can before 10am and go on a weekday instead of weekend to avoid even more crowd headed there. Be sure to check the time for the last ferry back to avoid getting stuck in the islands, the price for hotels can be expensive. [/pullquote]
 A little info about the Princes' Islands or Adalar in Turkish: They are a chain of 9 islands off the coast of Istanbul in the sea of Marmara with only 4 of those 9 open to the public; Büyükada (Big Island), Heybeliada (Saddlebag Island), Burgazada (Fortress Island) and Kınalıada(Henna Island) with Buyukada as the biggest and most popular.
 There are no cars in these islands, just bicycles, some electric(i think) bikes and horse-drawn carriages (phaeton) making them quiet and relaxing although there a lot of restaurants, stores and some other touristy places near the ports.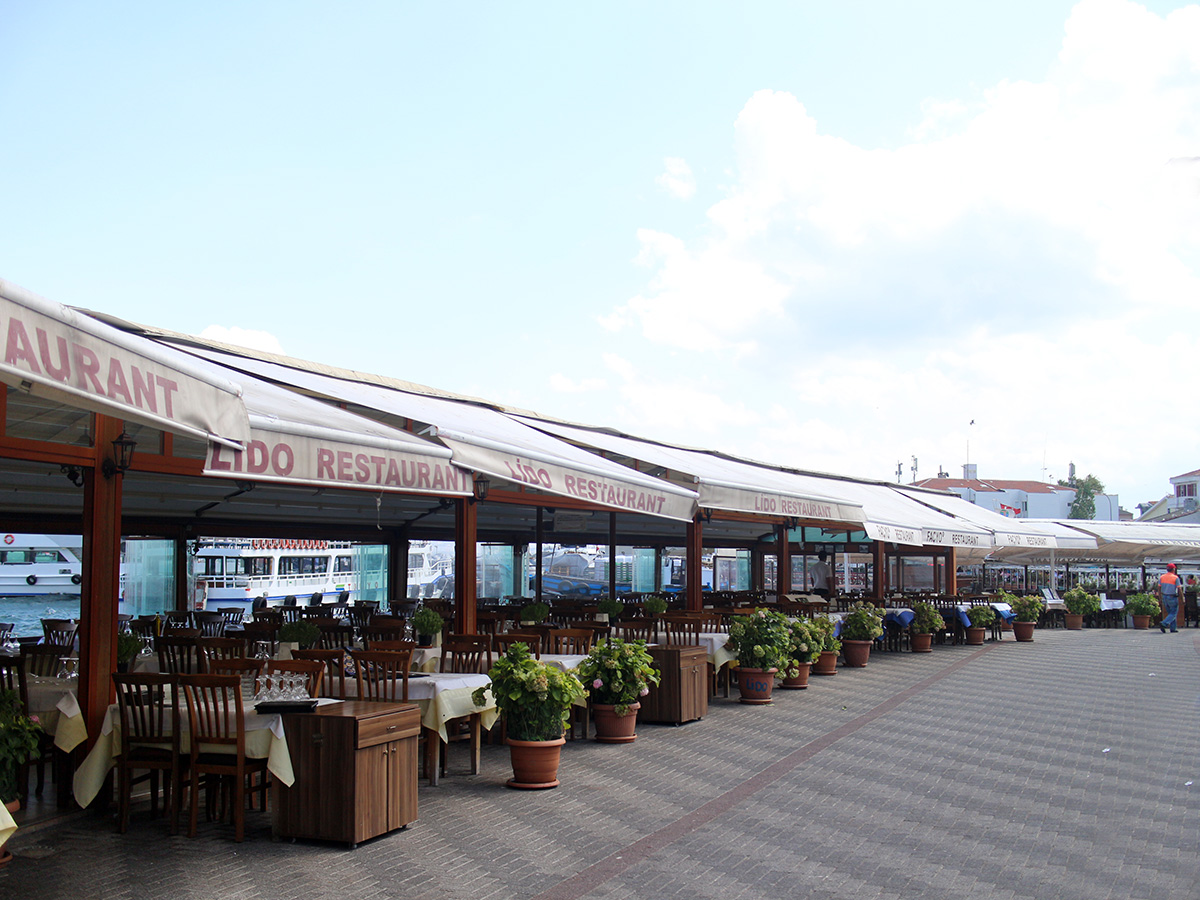 I visited Buyukada meaning i passed by the other islands which wasn't a problem for me because i was enjoying the cool sea breeze and i wasn't in a hurry to get back to Istanbul city. On the ferry, a seller demonstrated how to get all your peelings done faster in the kitchen with one small peeling tool that cost 5tl, he did it so easily that he convinced a lot of people to buy including me and he sold out within minutes, talk about the perfect marketing strategy. What better place to advertise your goods than a ferry in the middle of the sea where they can't walk away, lol 
 On getting to Buyukada, i had breakfast at Mado Restaurant just close to the ferry port because i was hungry and didn't care about searching for restaurants. I picked the Almond and chicken salad and coffee because the other foods looked weird to me then which i'm now regretting by the way, not because it wasn't nice but because i later tried different Turkish foods and loved most of them even Kahvalti(typical turkish breakfast) that i would've had since it was still breakfast time, i got there before 11am.
  After eating, i started wandering, lol, i stopped by a small shop to buy a flower hair band and buyukada magnets for my fridge, then i continued walking.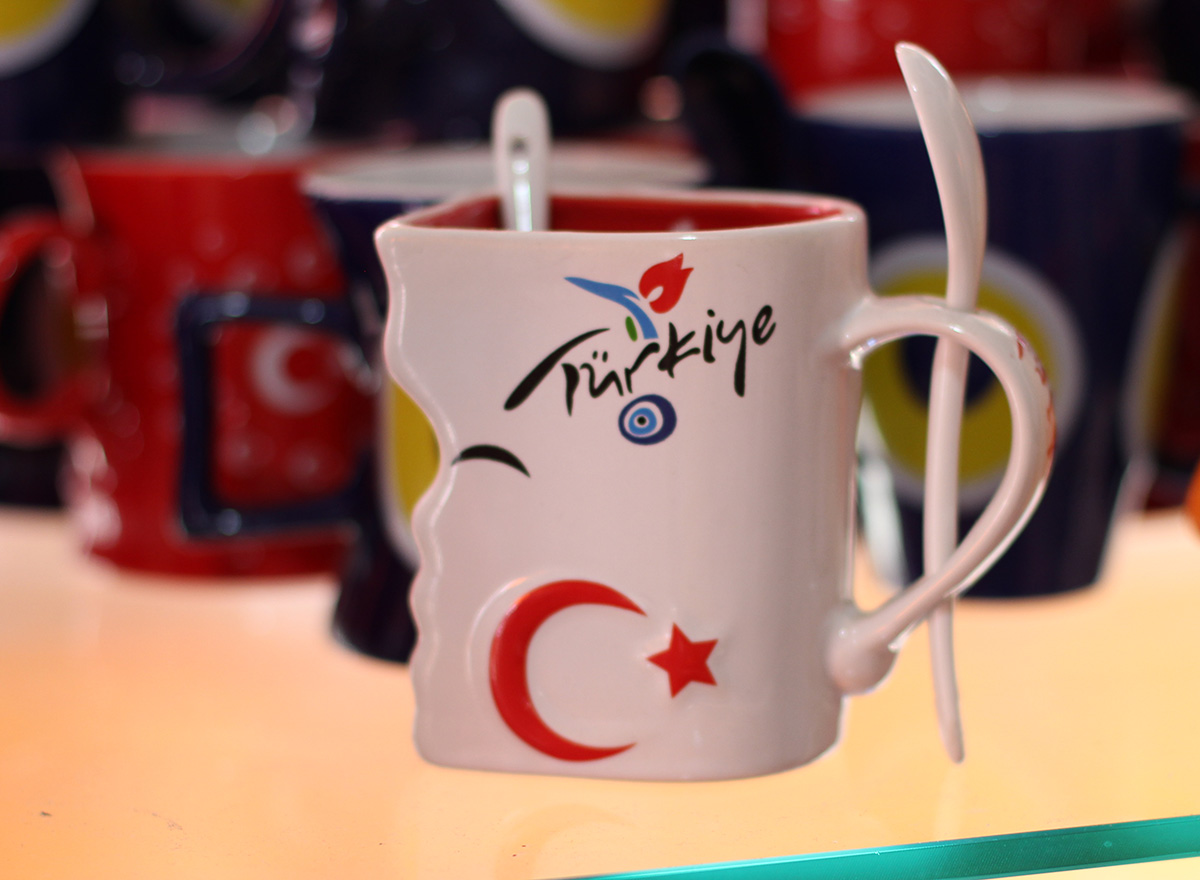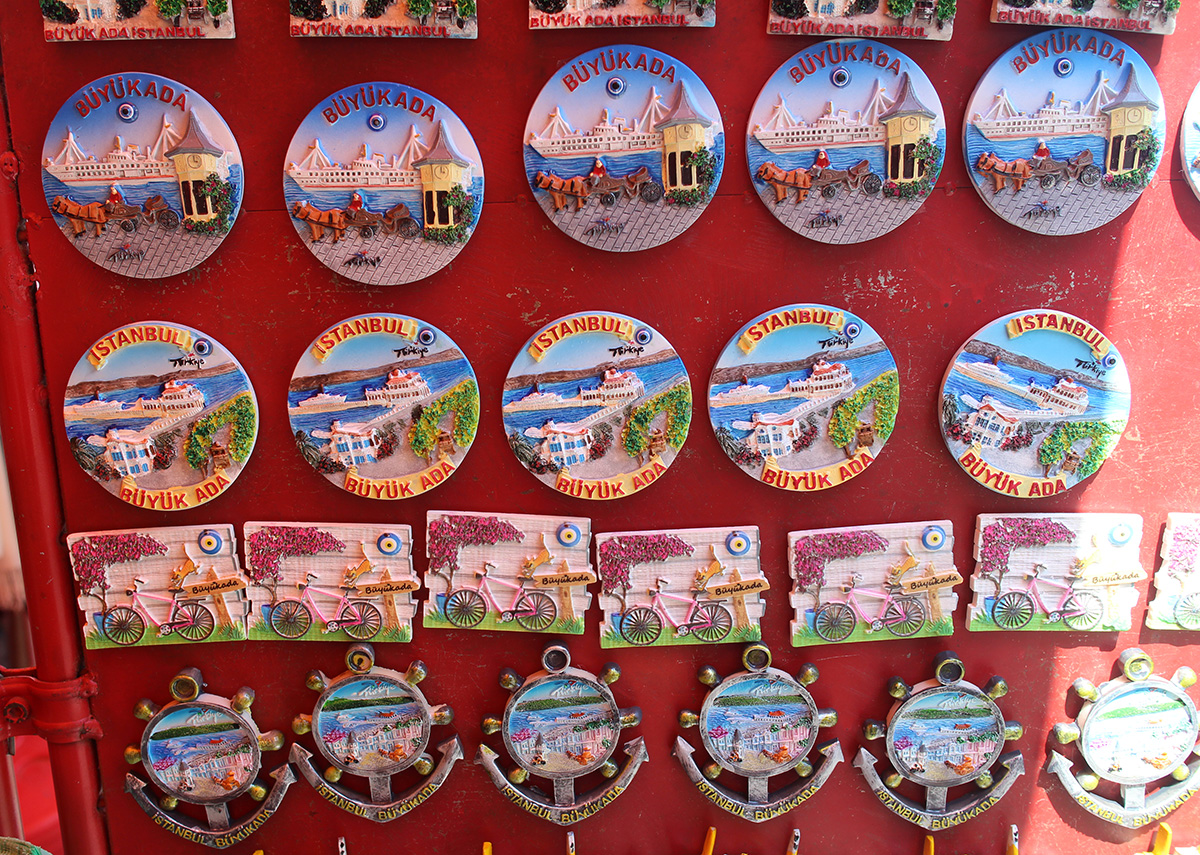 I had no idea where i was i going, i just kept entering every corner that looked interesting till i got to the place where the horse-drawn carriages were (near the clock tower).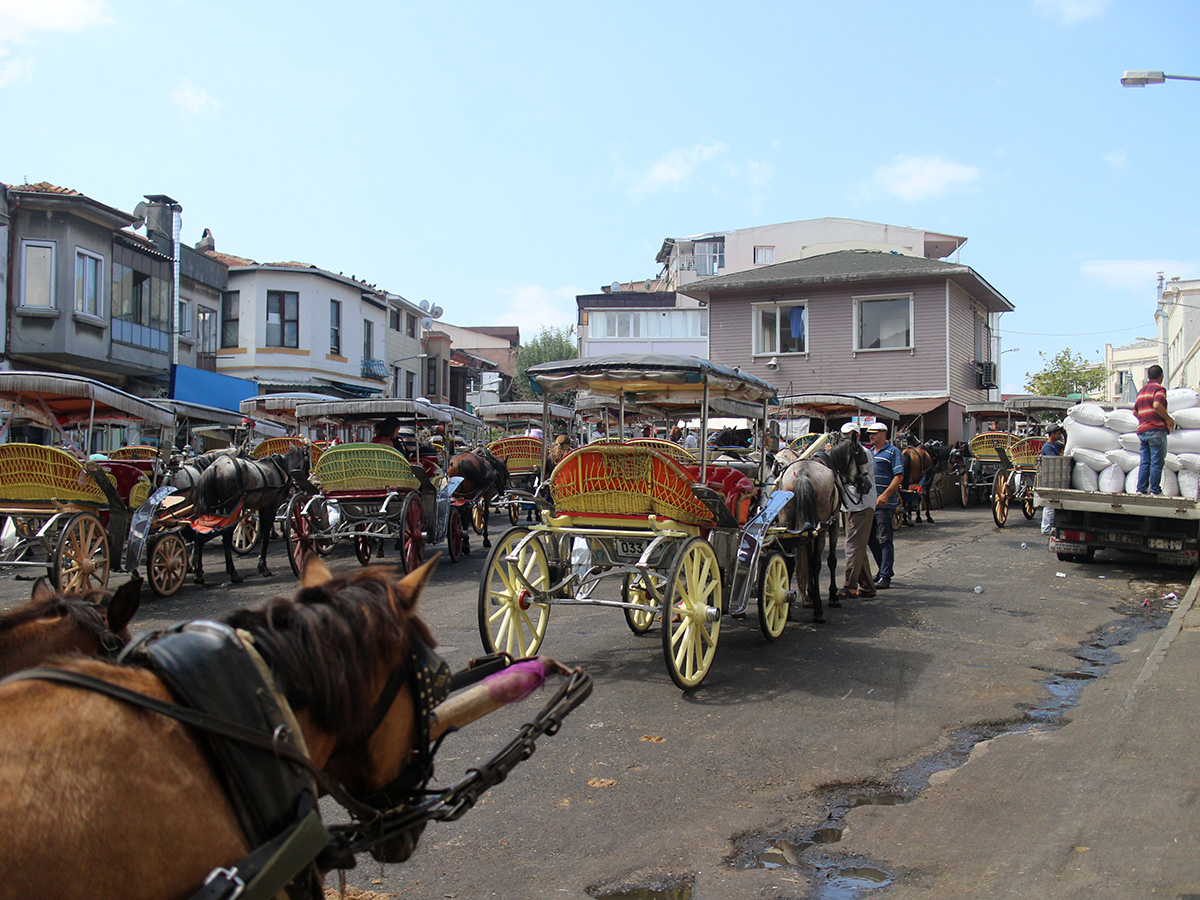 Usually i would love to experience a carriage ride but since it was my first time at the princes' islands plus i was alone i decided to walk to be able to see and enjoy every bit of the island instead of spending as much as 75tl for a ride. This price is for the entire carriage so it would be okay if i was with 3 more people. You can also rent a bicycle.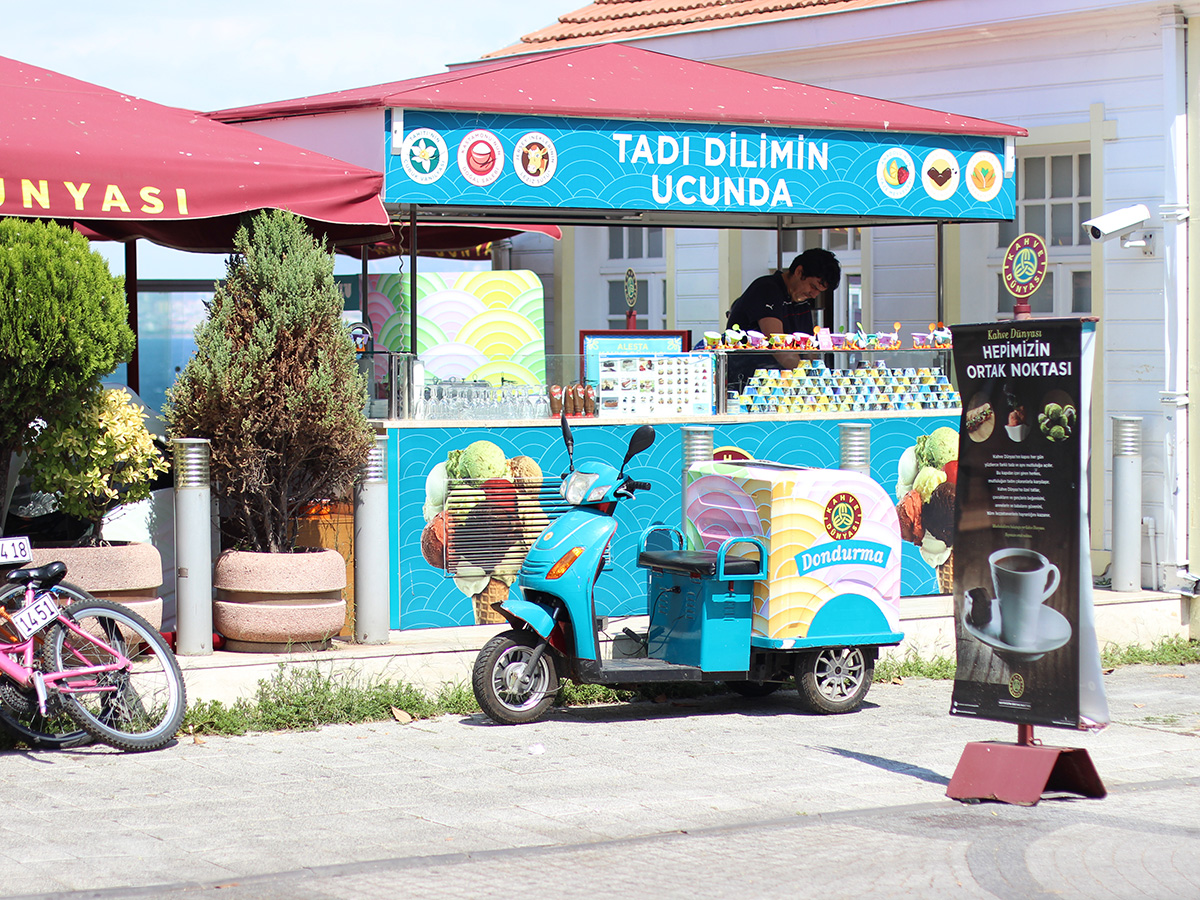 Anyways, i continued walking till i got to a road where i saw a lot of people headed including the carriages, so i just followed the crowd while taking photos of anything beautiful i came across. Along the way i met another solo traveler, an iraqi guy from Russia who was struggling to take selfies with the background showing and that was how i got a travel companion for the day. I helped him take his photos and he took mine in return and just like 2 blind mice we continued walking down the road following the people in front of us without having an idea of where we were going.
  He spoke a lil english but perfect russian so our communication wasn't too awkward since i can speak a lil bit of  russian, #solotravelerproblems. When it comes to travel photos, i believe everyone understands 🙂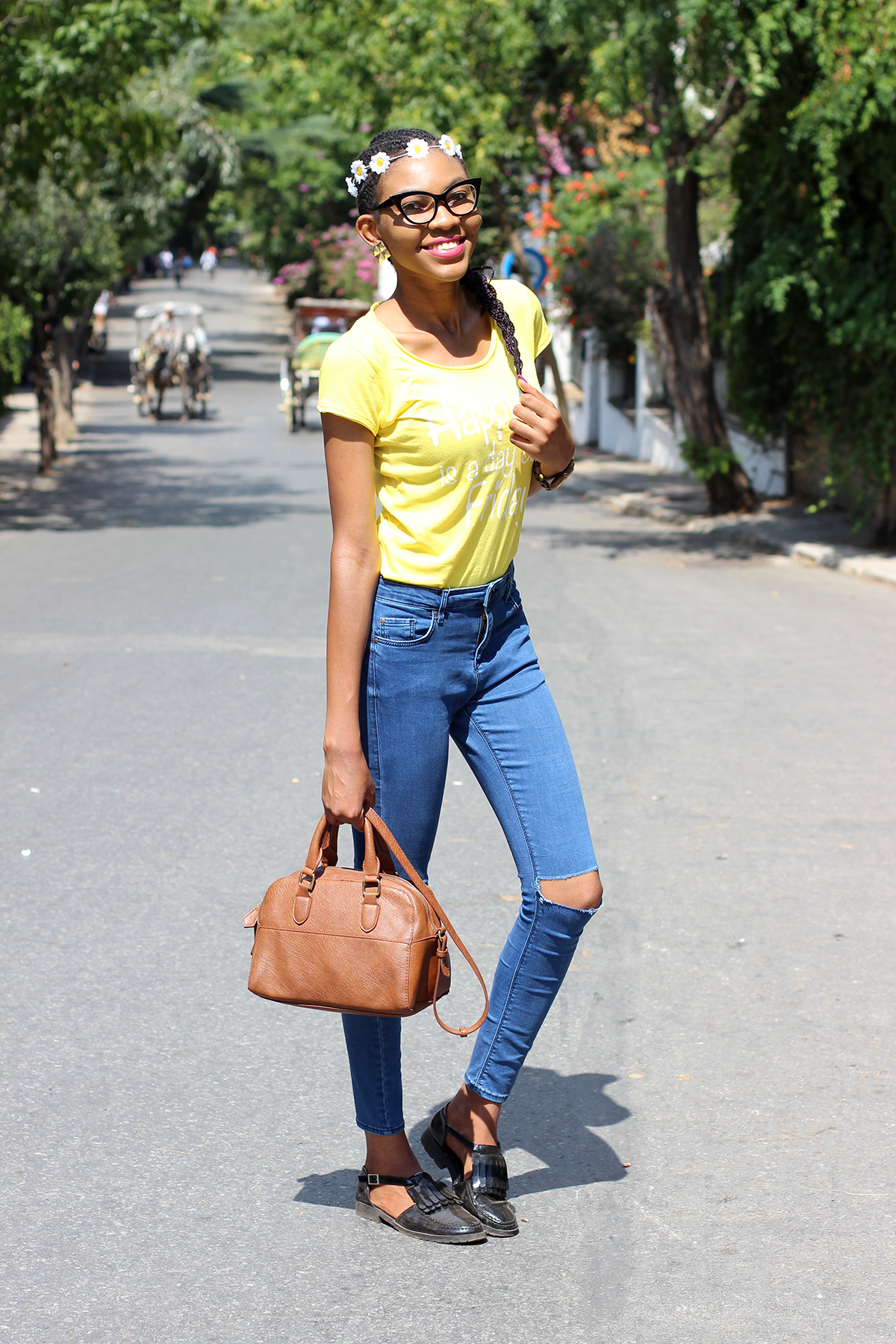 We just kept on walking and after about 1 hour of walking and taking photos along the way, we finally got to a place with a beach inscription, we followed the direction thinking that was where everyone was going but it turned out to be a small water area where you can swim and sunbathe, i wouldn't call it a beach really, lol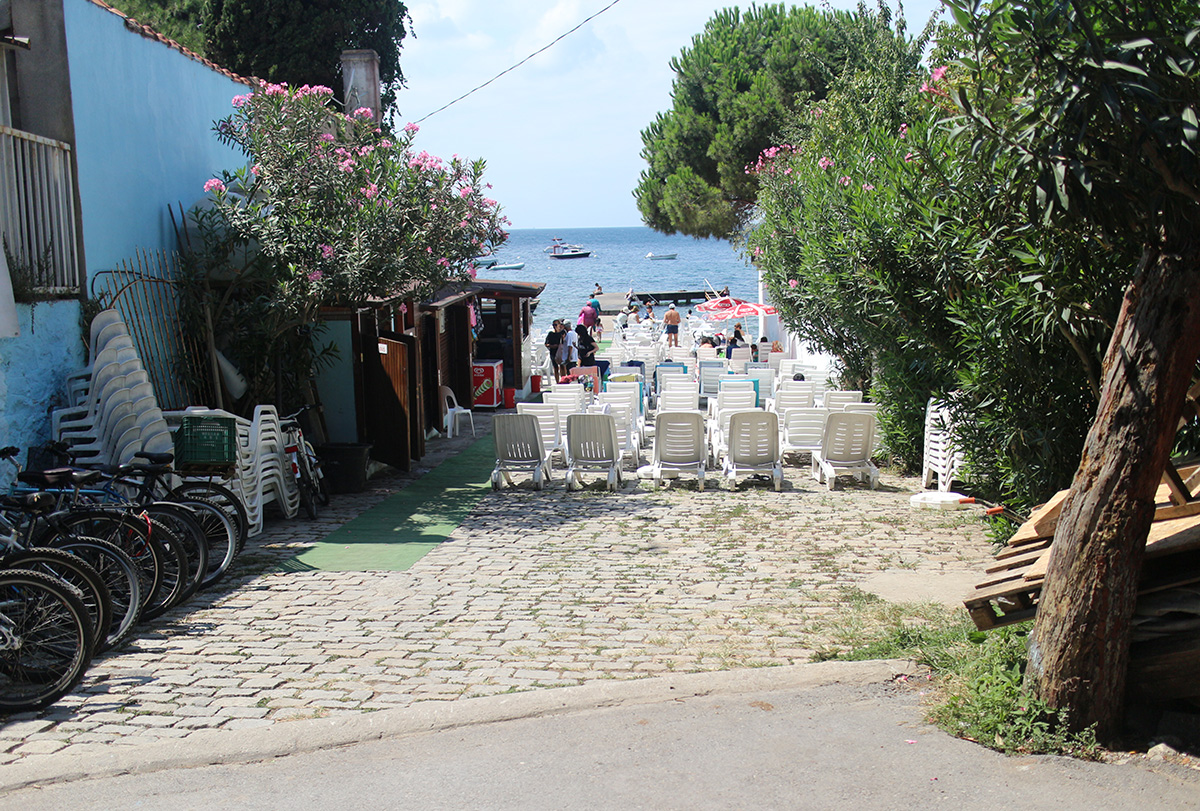 We resumed walking on the road again and finally got to a place that looked like a park at the top of a hilly road and i was happy thinking that was the end of the walk because i was tired but it wasn't! The area was a breath of fresh air, no dung smell and the view from there was lovely, so we decided to end the walk there and just enjoy the fresh air. There were carriages parked near the area and an ice cream place to help cool off but the road continued into God knows where.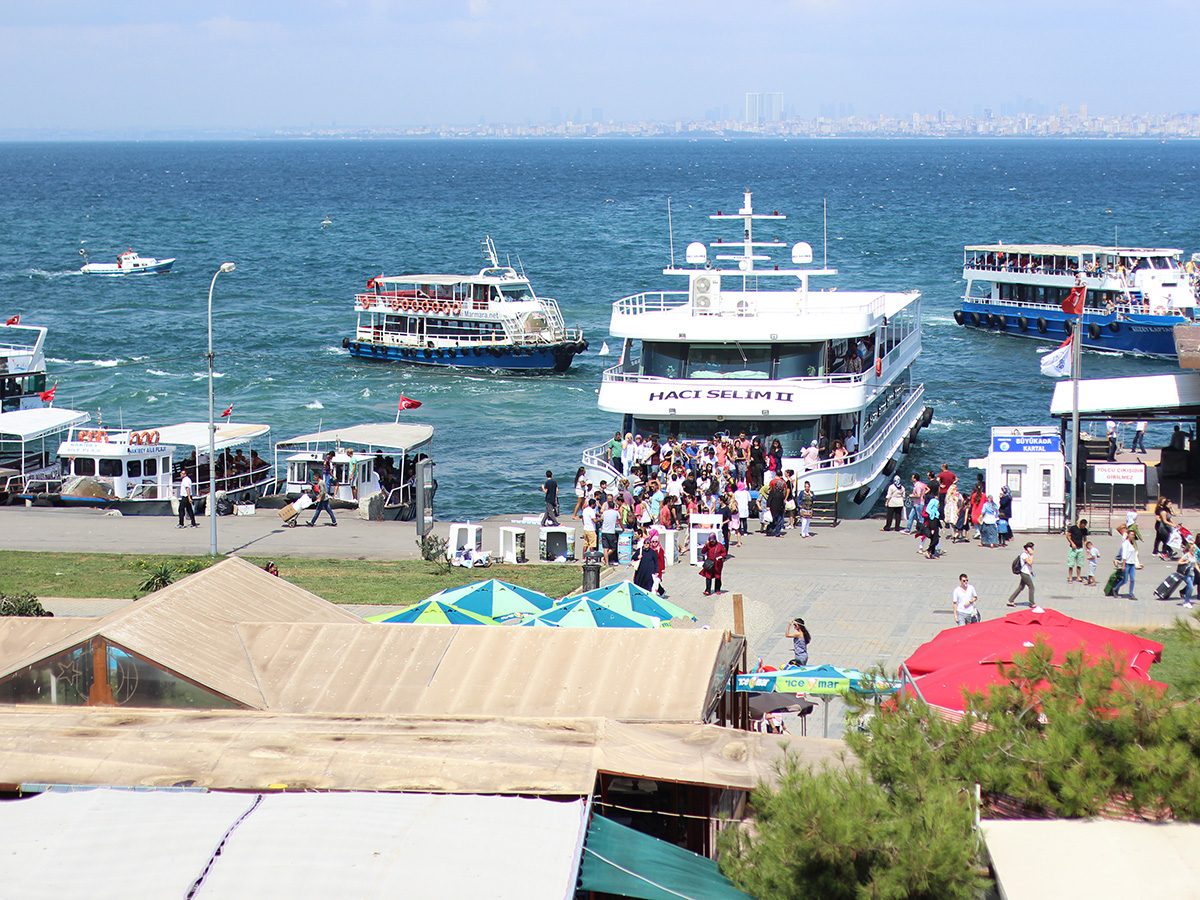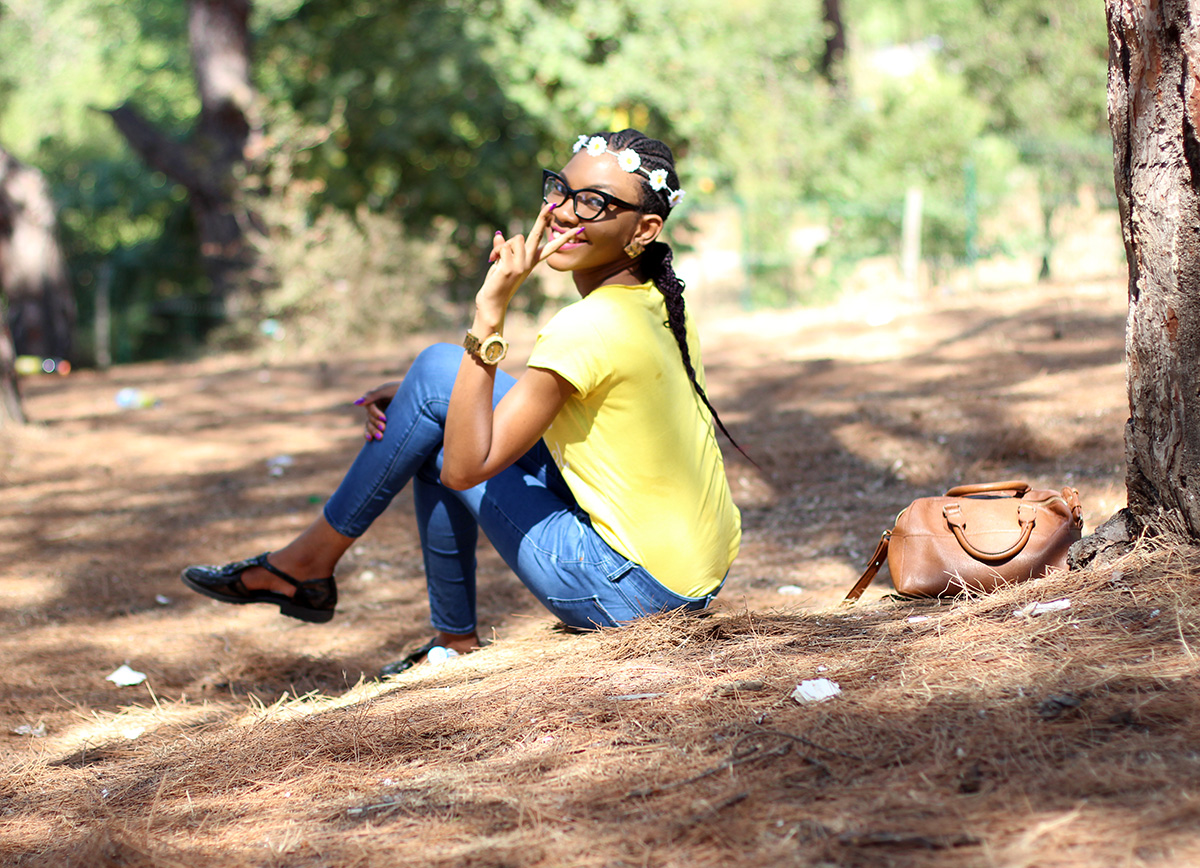 After resting my legs and cooling off we walked back to the port to catch a ferry back to kabataş. I loved the quietness of buyukada though i still don't know what lies at the end of the road or where everyone else was going. The one thing i didn't like was the smell of dung on that main road everyone was using including the horses.
 If you are looking to spend a day away from the city, princes' island is a lovely place to spend it but just get ready for a long ferry ride, a long walk(if you aren't taking the horse-carriage ride) and the smell of dung on the major road.
Get my look: Newyorker Top (love this and this) P.S it was a friday || Ripped Knee jeans (similar) || Stradivarius Bag (love this satchel) || Freyrs Glasses || Asos Flat shoes (similar) || Jord Watch
 Thanks for stopping by as always
Have a lovely day
xx!
Keep Up With All My Blog Posts