Yes, yes, yes, guilty! I know i said i wanted to minimize wearing prints and try more of basic plain and solid colored pieces but i just keep going back to my prints. Today i'm also co-hosting the Friday favorites linkup with Lizzie in Lace, continue to the end of the post to join the link up and be sure to check out her blog and follow her.
Do you remember the first time i wore this outfit, i tucked the top in, wore the leopard print pant with it's belt and completed the look with a yellow pump and my embellished River island bag, see the post here. This time i kept it casual chic with my newest addiction (my straw hat) and my strappy chunky heels for a more relaxed look.
I like peg leg trousers, joggers, loose-fitted pants and just about anything free because they are so cool and comfortable. Sometimes, my friends ask me why i love free trousers a lot, they say fitted outfits suit my body type, while that might be true because of my slim body, i feel the free ones look just as good. Besides, you should wear what makes you comfortable right? Summer is that season where comfort comes first for me, the hot days are enough discomfort already.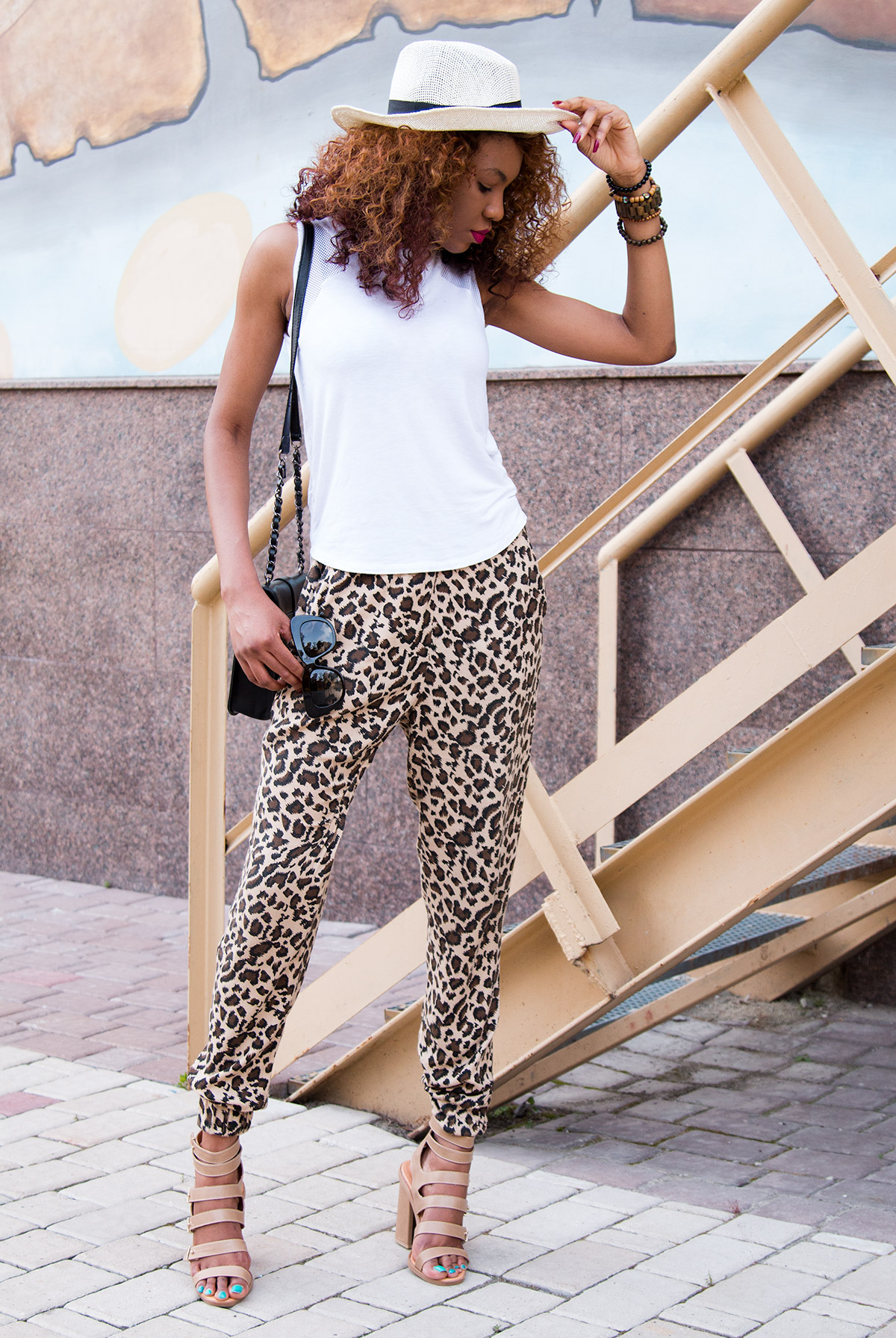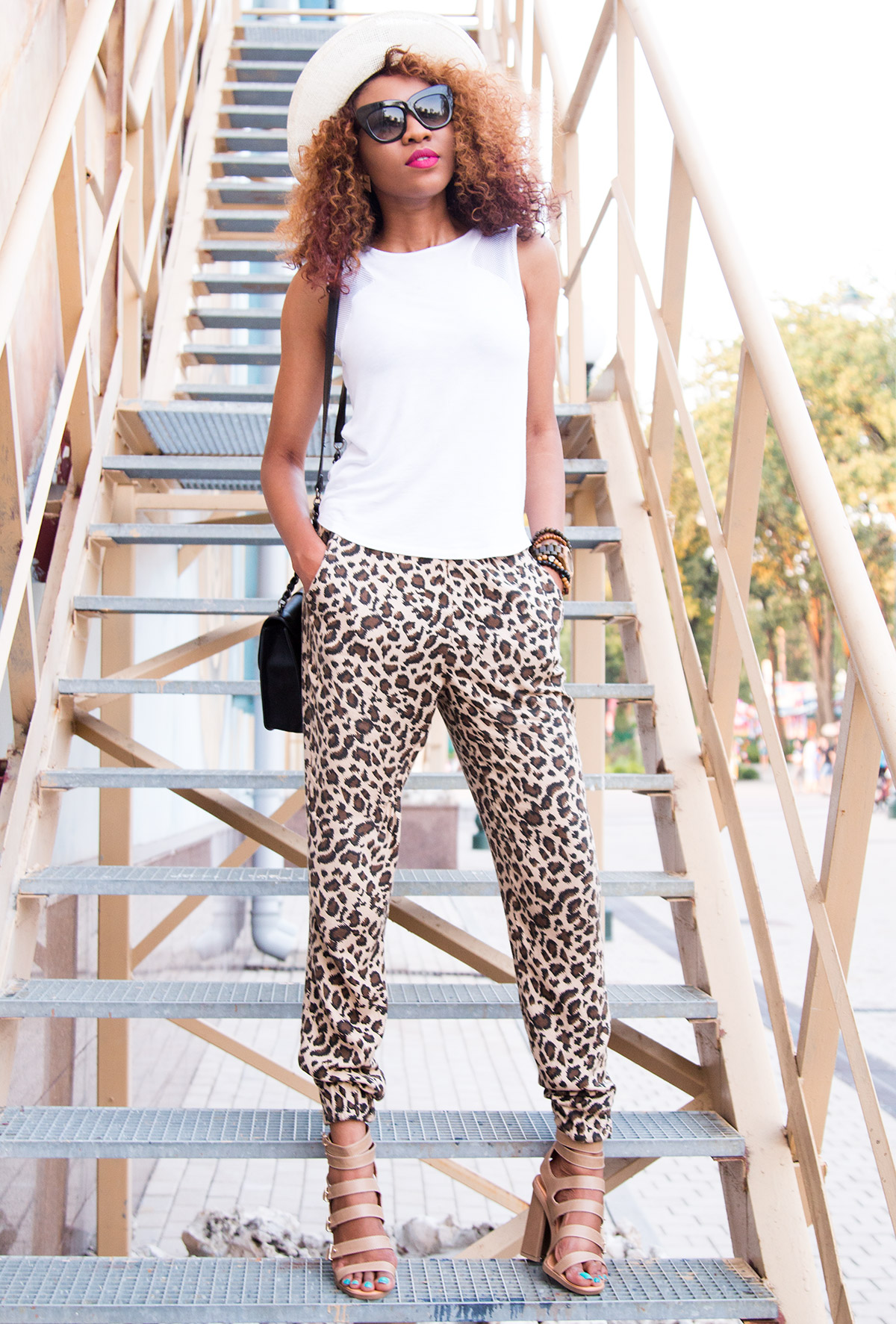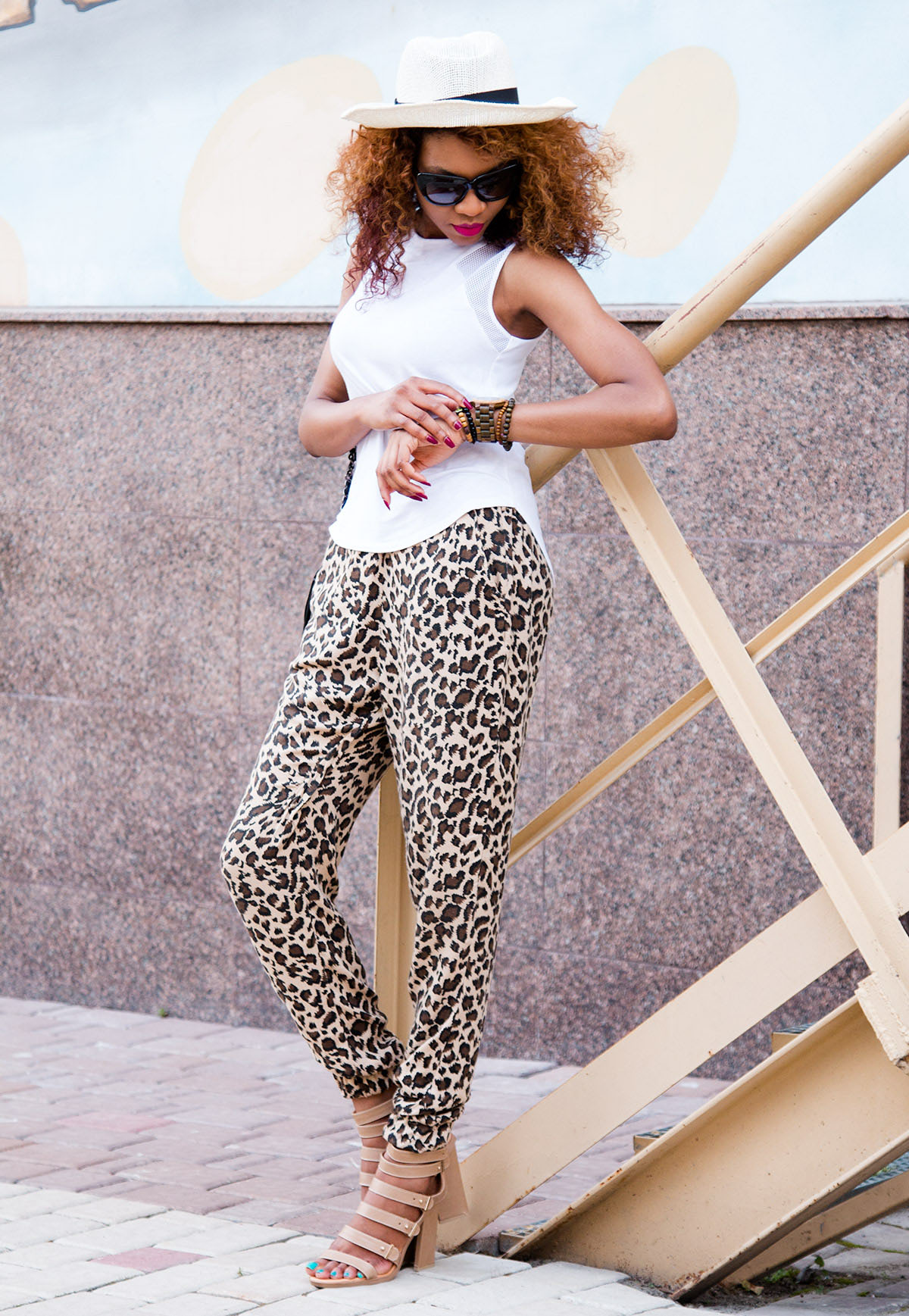 On the day i shot this outfit, i shot 3 more outfits that i can't wait to show you. I was sweating so much because it was a hot day, i felt like i was turning red, lol. I know a lot of bloggers use this technique but i haven't gotten used to it, I've always taken my photos the day i wear my outfits but I've been busy with a lot lately that I've started trying out the multi outfits in one day technique. When school resumes, this would definitely help me, i can go about my weekday schedule happily and take outfit photos over the weekends. How do you take your outfit photos?
Wearing: New Look Top (get similar) || Zara Pant (love this and this) || Amiclubwear Heels *c/o (black replica, love this too) ||Straw Hat (get similar or try this) || Sunglasses c/o ZeroUV || Wristwatch c/o Jord
*Photos taken by Ahmad
Thanks for Stopping by as always
Have a great weekend
xx!
Keep Up With All My Blog Posts
Welcome to the Friday Favorites link-up!
Lizzie in Lace
Today is a little bit different. I have a co-host!
Onyinye is a super sweet girl and very talented blogger. She has beautiful style and I love being inspired by her outfits! Be sure to check her out below. 🙂
Moda Vracha
"

I'm a medical student and fashion enthusiast and my blog is about my personal style, fashion, beauty and lifestyle."
Follow on:
Facebook
Instagram
Bloglovin'