Happy Sunday Lovelies, how is everyone doing today? so, I bought this off-white
floral print dress
at the beginning of summer. I've been loving white a lot lately and i just wish i could buy it in every piece and design. Although white color is cool, white in summer with floral design looks and feels even cooler. It's a good thing that flowers are always in season.
This dress was a bit oversized from waist down even though i bought size S (i tend to have this issue a lot with straight cut dresses #teamflattummy :)) so i had it adjusted for a better fit. Fitted dresses always come out elegant regardless of their simplicity. If you've got it, flaunt it as they say, work a sleek silhouette with a form fitting pencil dress any time, any day.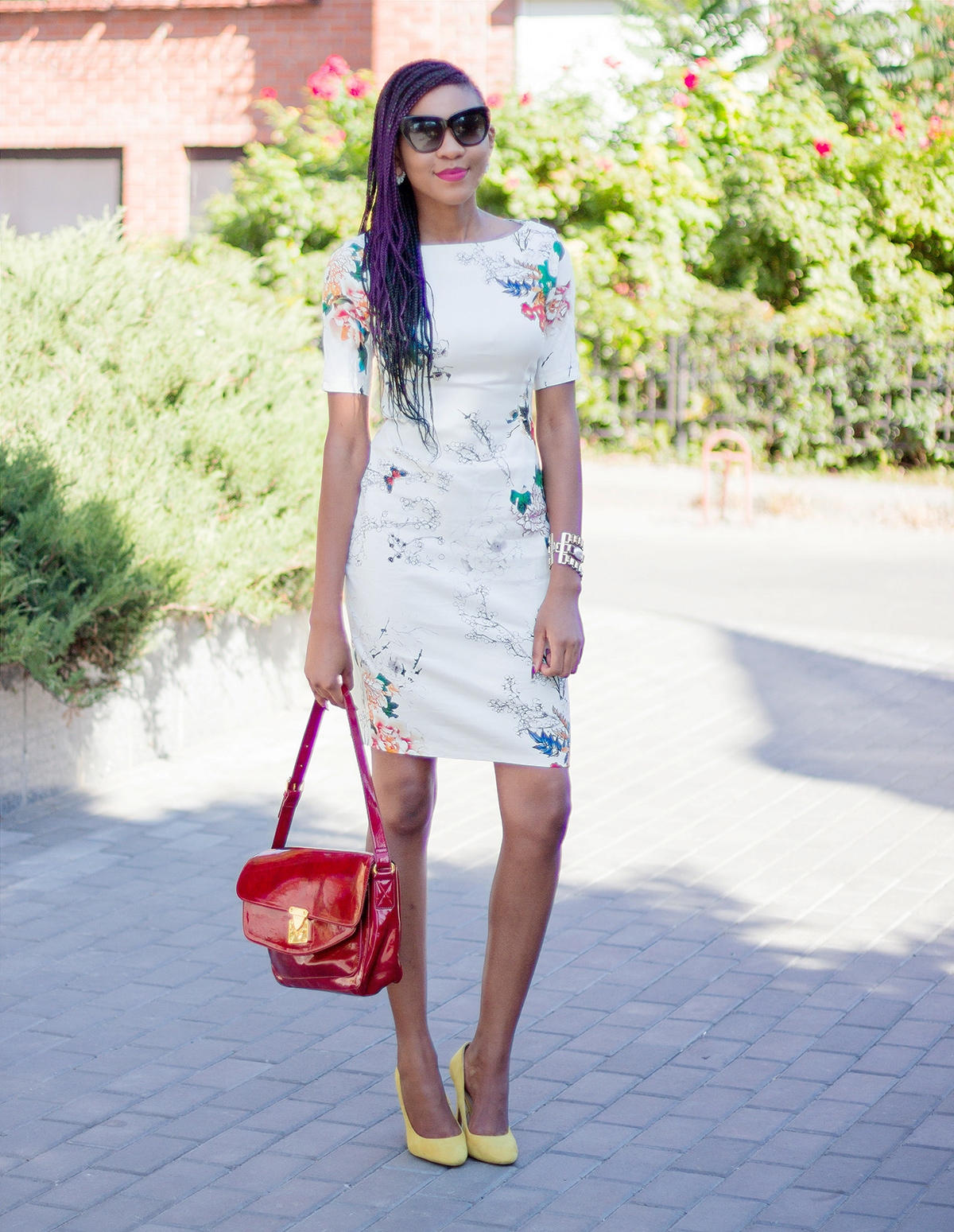 This is my first outfit post since my summer vacation (posted about it in previous blog posts). Surprisingly, this first month back to school hasn't been as stressful as the previous semesters, perhaps it's a final year thing (yes yes, final year of med school and i'm too excited, i can't wait to graduate, God knows i'm tired of Uni!).
Easing back into outfit posts, i opted for this
floral print dress
because it's really simple yet beautiful. You know what they say about how you feel influencing what you wear, i felt so relaxed this morning and wanted something really simple/relaxed yet stylish for Church service. It's still really sunny and hot but i'm not complaining because pretty soon we will be back to gloomy winter.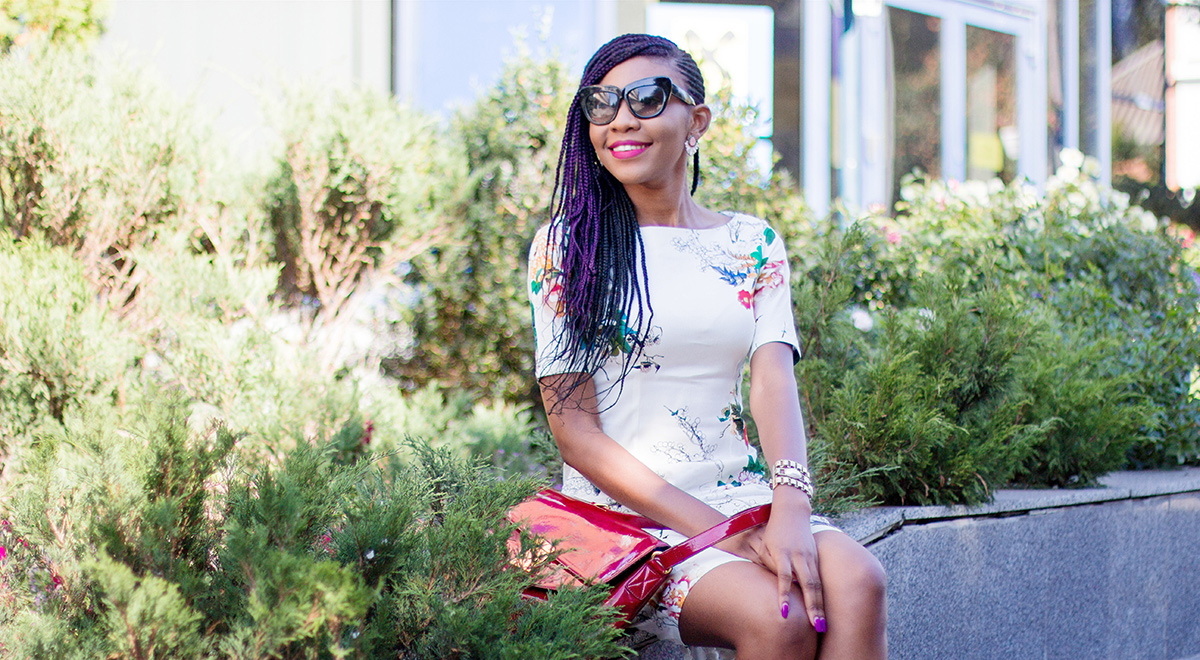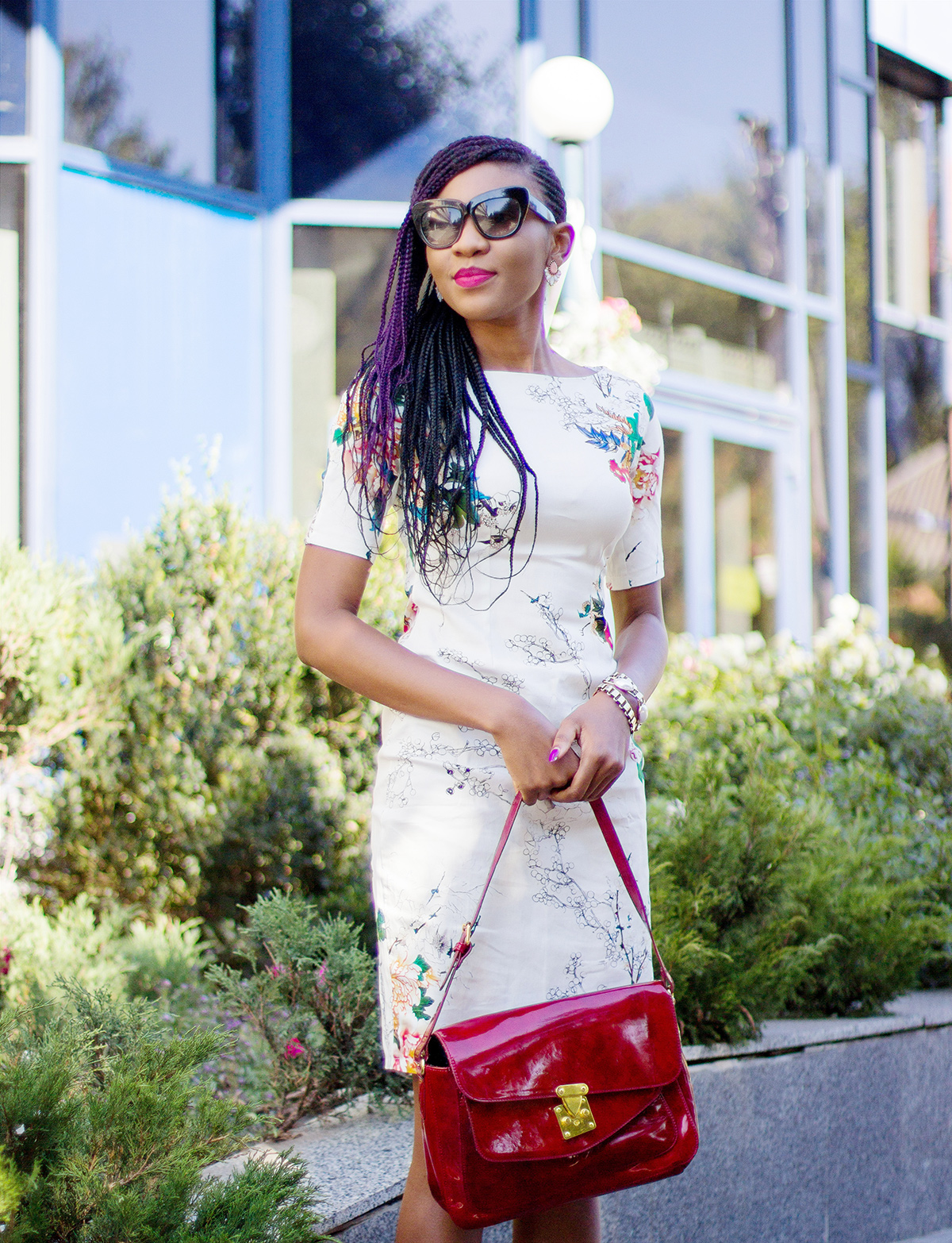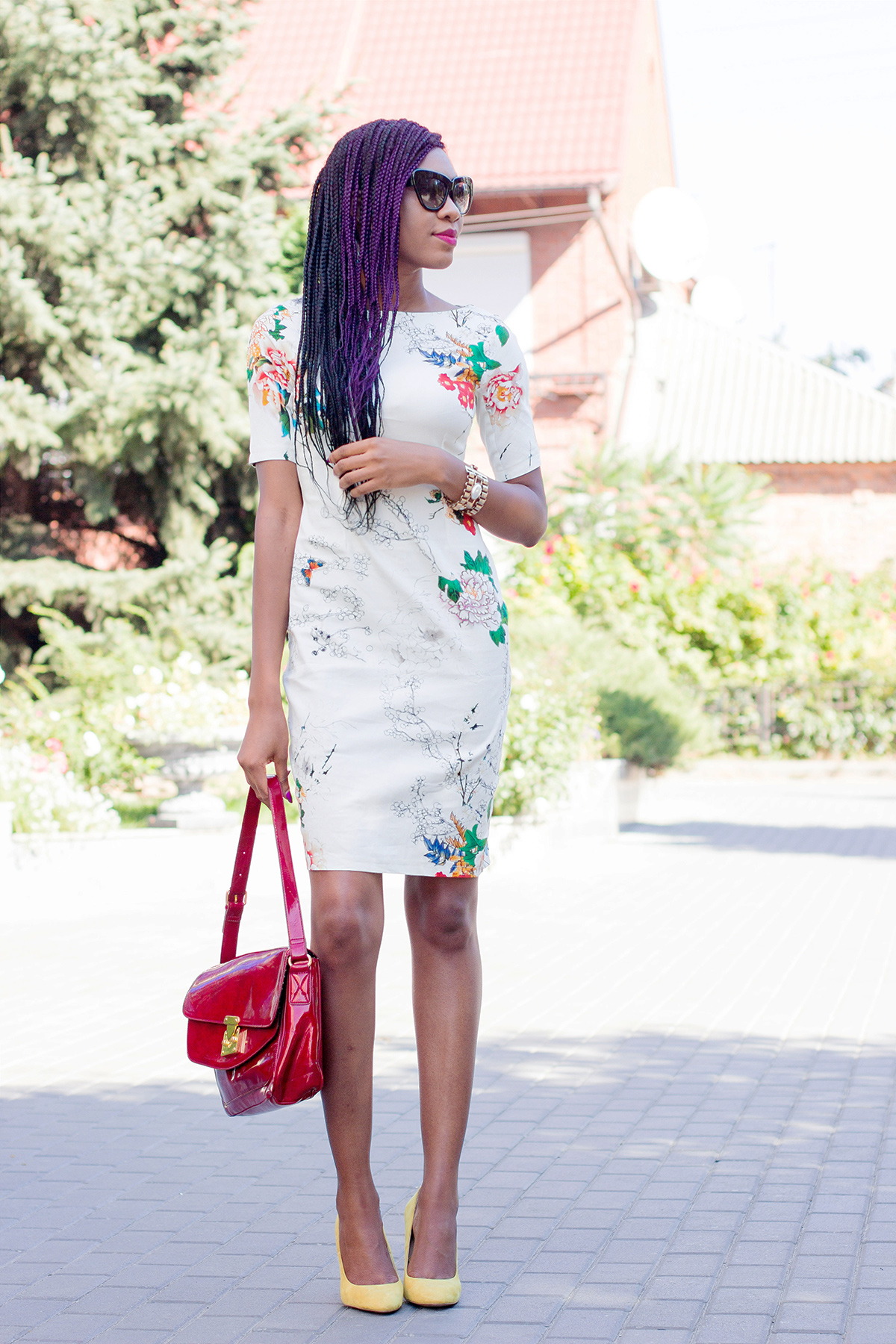 Wearing
: Romwe
Dress
|| Zara Heels (love
this
) || Next bag (old), in love with
this
|| Shein
Earrings
|| ZeroUV Sunnies || Asos Bracelet (love
this
)
So what do you think of simple floral print dresses?
Thanks for stopping by as always
Have a great week ahead
xx!
*P.S. I'm still looking for bloggers for Guest Saturday, contact me if interested.
Keep Up With All My Blog Posts