Denim has always been a staple in every fashionista's closet, a go-to fabric, the one fabric that can be found in almost every wardrobe. It comes in variety of styles but the denim shirt dress style resurfaced and has been in the spotlight for months and can be found in almost every store out there in varying lengths and cuts from luxury to high-street.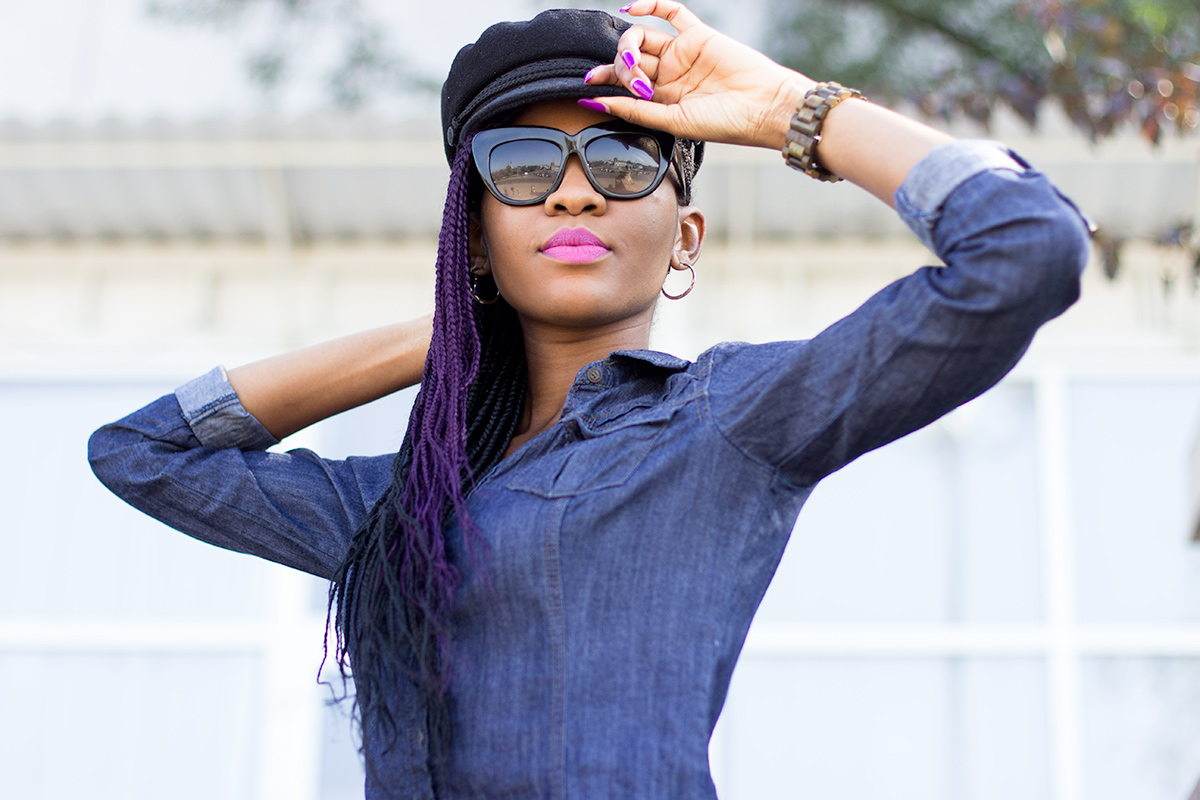 Denim has been at the top of my list this year so, when i saw this dress hanging in a store during one of my visits to Kiev before summer, i snatched it up real quick. At first I wasn't exactly sure how i wanted to style it so, i just left it somewhere in my closet. I figured since summer is almost coming to an end, it would be best to style the denim dress now before the cold season begins. 
  I thought of different ways to style this dress honestly because of the fit, i didn't want it to be just another denim shirt dress and i didn't want to overdo it either so i added my captain hat for an edgier look. Actually this was my outfit to Uni, well except the heels, I switched from my flats.
 Oh, did you notice the cufflinks-look alike? They are actually earrings, long story *don't even ask* but they sure turned out nice. I liked my overall look after i got dressed but i especially loved the look after i took these photos. Now i wish i had styled the dress earlier. I love that denim plays well with many styles, accessories, colors and prints.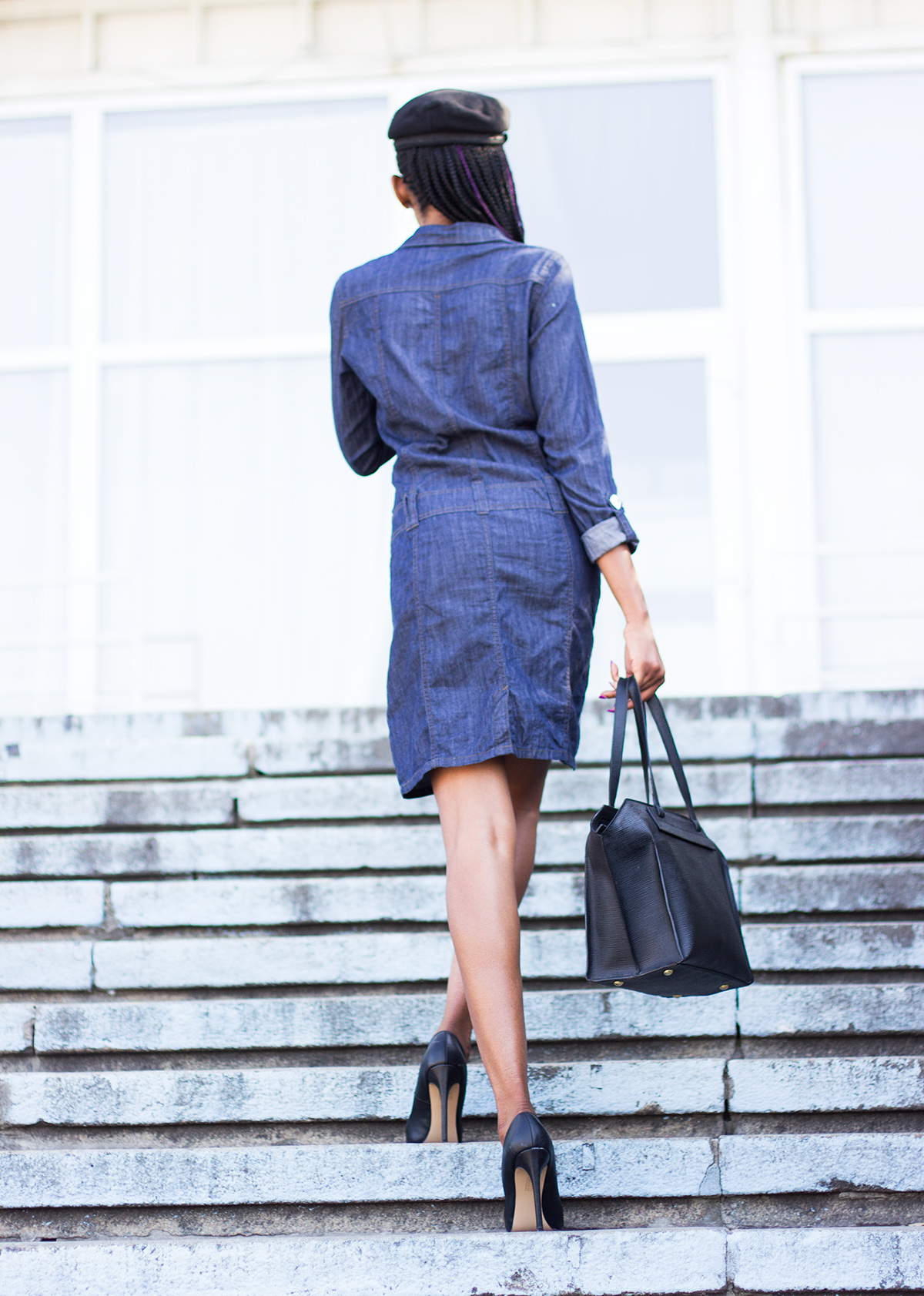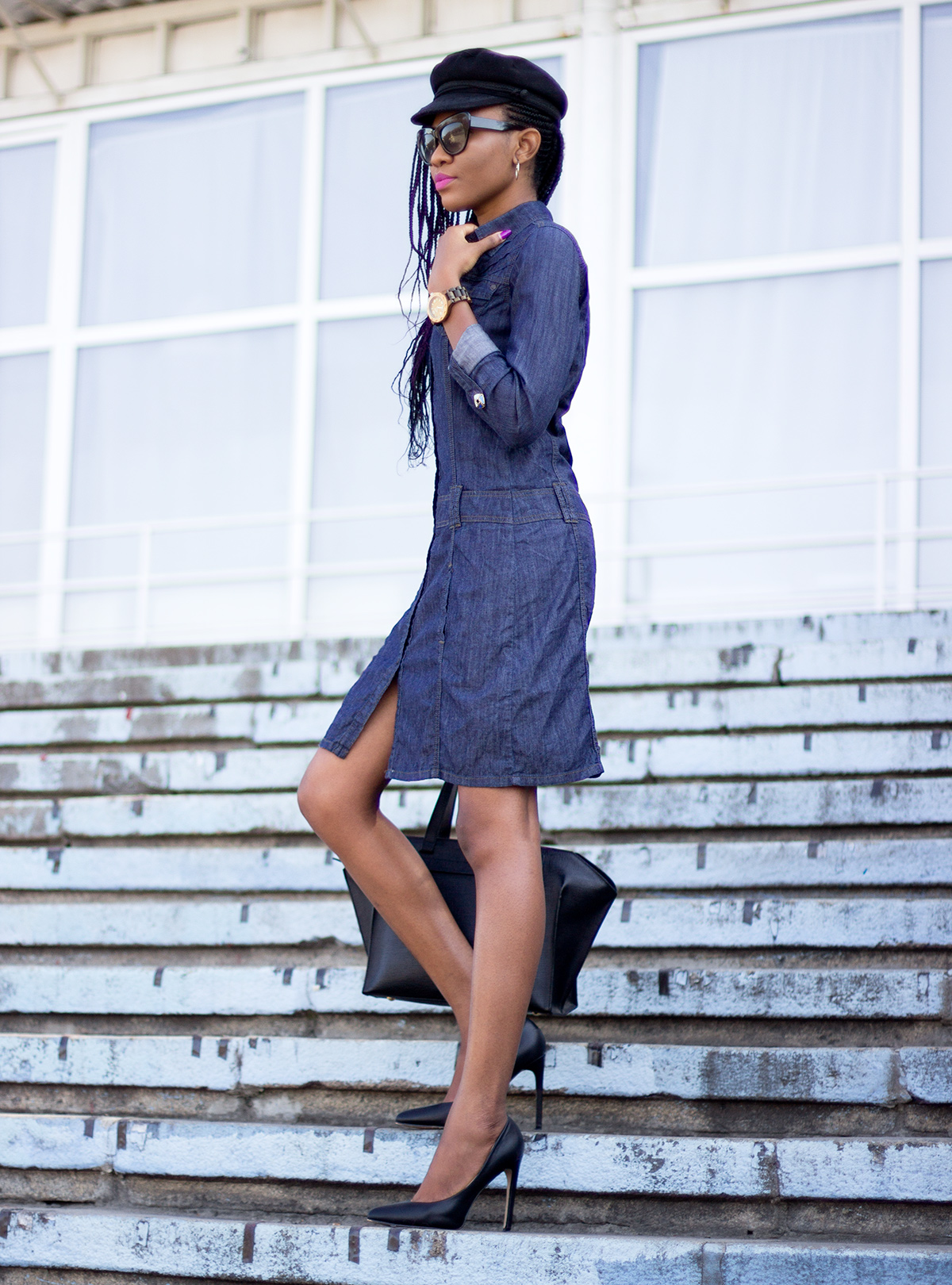 Wearing: H&M Hat (get similar or try this PU version or this vegan leather version) || Truffle Heels || ZeroUV Sunnies || Jord Watch || Lots of Denim shirt dresses here and here
Love these versions too
So, have you been styling denim lately? What do you think?
Thanks for stopping by as always,
Have a lovely day!
xx.
Keep Up With All My Blog Posts via