It's been a while since my last blogger feature. So today, we have one. Meet Tatiana of Hekyma blog, I found her blog after she left a comment on my blog. I liked the look of her blog and after going through some posts, I was impressed by how far she had come in just about 5 months of blogging and i was curious as to how she did it.
In this post, she shares with us how she did it, what inspires her posts and more. Read her answers below…
1. Could you start by telling us a bit about yourself, nationality, any habits, routines, addictions or secret talents?
I am Tatiana M., I live in Belgium and I'm a Congolese native. I'm a fashion, art, food & music lover. I am eclectic, I like trying new things all the time.
2. How would you describe your personal style and fashion in general?
I can't really put my style in a specific category because it's quite eclectic. I wear what I like, my wardrobe is full of different kind of clothes.
3. Tell us a bit about your blog and what inspired you to start it, what inspires your posts?
When I was a teenager, I had a famous blog called My-Cream in which I liked talking about urban fashion. I had it for 5 years, it was very successful but I stopped it overnight because I was tired of it. Few years later, I realized that I really missed sharing my vision about fashion with people. So I decided to create a serious blog in which I will regularly show my personal style. So I started Hekyma (it means "Wisdom" in Swahili & Arabic).
4. What fashion item(s) would you never be caught wearing, why?
Uhm… Probably UGG & Crocs. Seriously, those are the ugliest shoes on earth.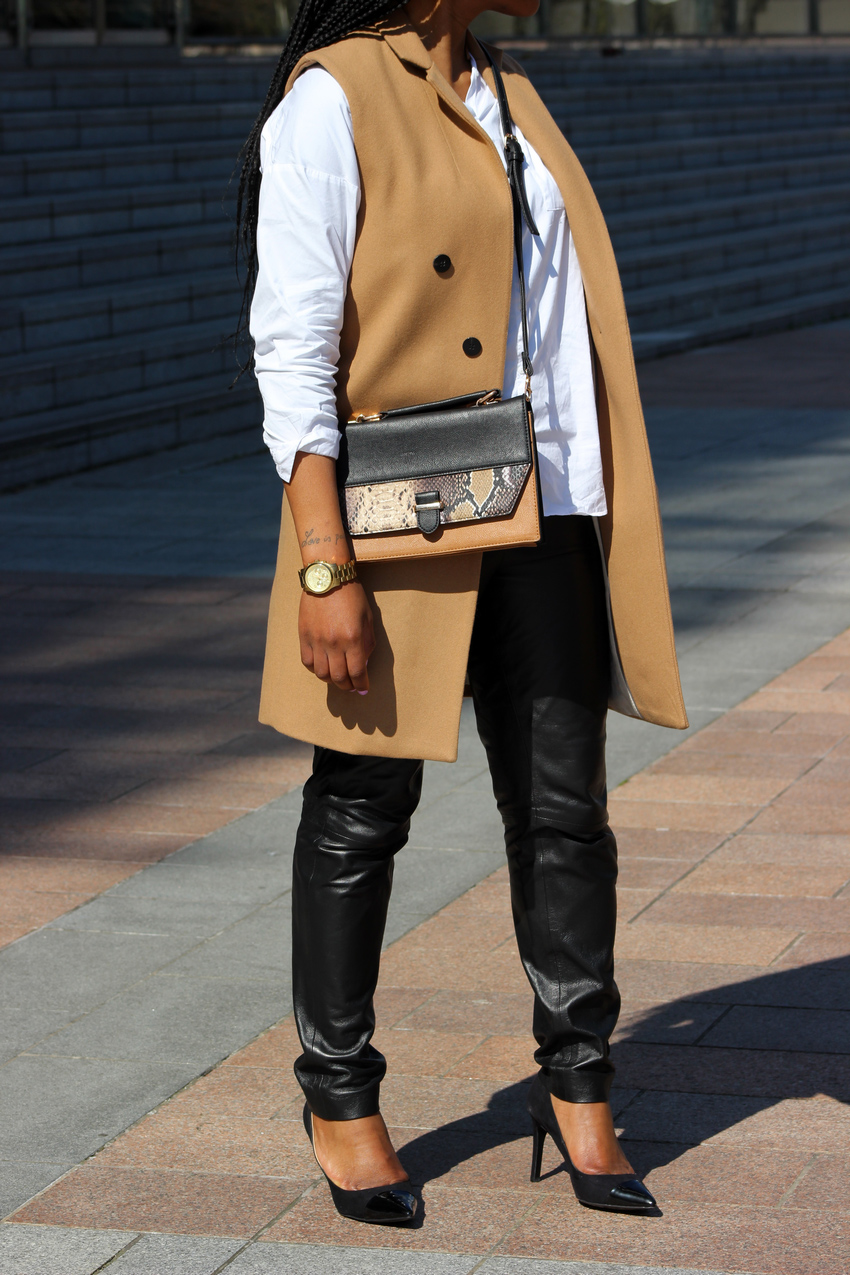 5. What's your biggest blogging challenge? How do you deal with this challenge? Are there things people don't realize about blogging?
A lot of people think that blogging is easy because, you just have to do some nice pics of your outfit of the day & write a little text about it. But…it's more than that ! If I want to post quality articles, I have to find an original title, a presentation of the article & the blog, answer all my readers, etc. It really matters to me !
6. Do you have a beauty and/or skincare routine? What are some of your skincare and beauty essentials?
I like using black soap, it's natural and makes my skin so clean & it's also perfect to do some masks. I can't live without that, lol. And my favorite hair products are the SheaMoisture Jamaican Black Castor Oil range, it really helps my hair to grow & become stronger!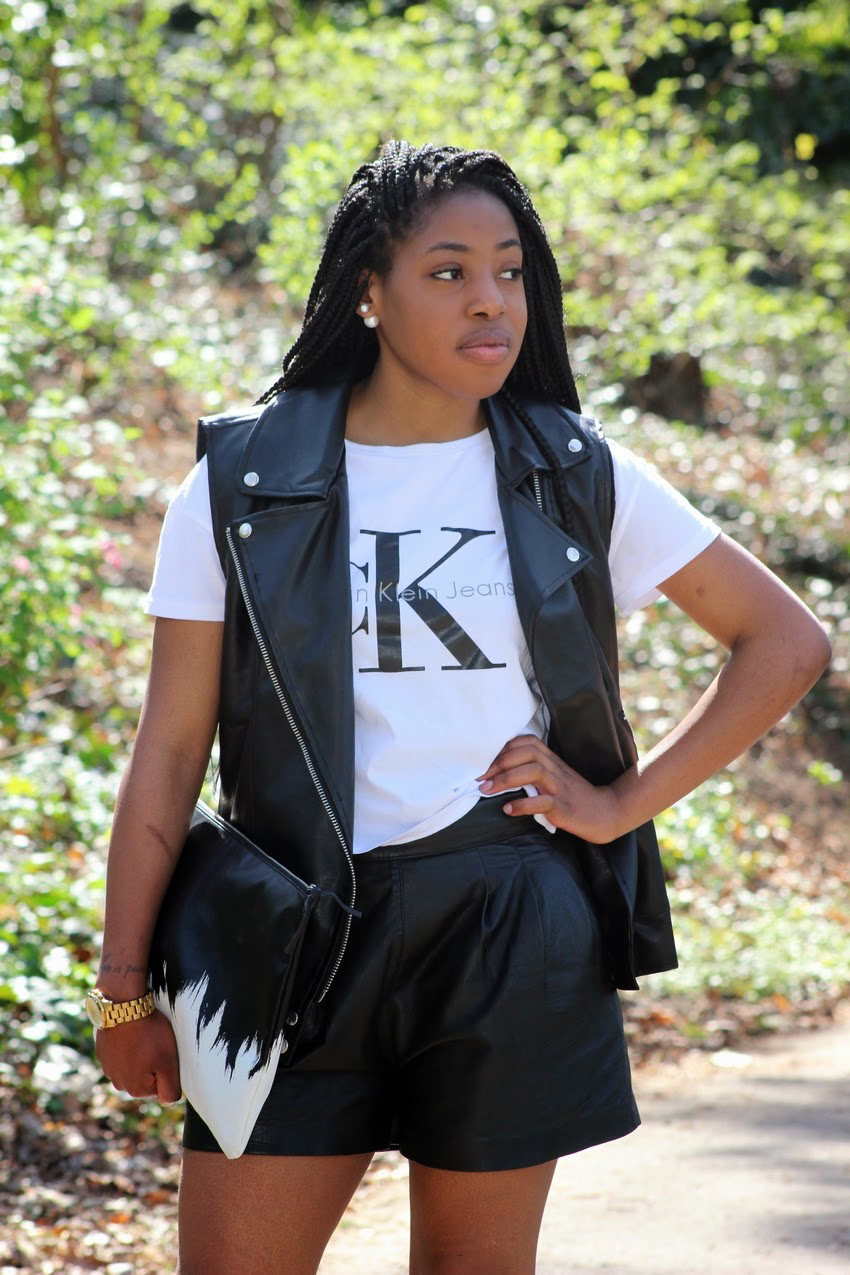 7. If you had an extra hour in a day, what would you do with it?
I will certainly spend time with my man, friends or family or go to church.
8. You started your blog just 6 months ago but it sure looks like you've been blogging for a long time, any last advice or tips for fellow bloggers?
My only advice is : DO YOUR BLOG LIKE IT WAS A DIFFICULT CHALLENGE THAT YOU ALWAYS WANTED TO FACE & YOU WILL SUCCEED! When I recently saw some articles of the beginning of Hekyma, I was like "eww what did I write there" or "those pics were so ugly", etc. Sorry but you'll never see them because I deleted a lot of them, lol. Now with hindsight I estimate that they were bad posts on my blog.
On Hekyma I always try to improve myself. You know, there are a lot of bloggers who can start a blog as a newcomer and can overtake you in less than 6 months because they are more passionate than you are. I see people neglecting it too much because they only write a post 1 time every 2 month… It's not serious. Nobody will keep your name in mind. If you don't find time in your schedule for blogging, give up this idea and do something else. If you want to be successful in this, you have to post regularly. Believe me, it's one of the key to blogging success ! Secondly, don't be pretentious, I have seen a lot of bloggers who never take time to answer the people who support them & ask them simple questions. It can quickly hurt your reputation. People should feel like you're a sociable person with whom they can easily talk.
And finally, don't underestimate your talent. Of course, the beginning will be difficult because you'll probably compare your blog to others but your time will come too ! Just be patient.
You can find Tatiana on Twitter || Pinterest || Instagram || Depop . Check out her blog for more of her style!
Hope you enjoyed reading her answers as much i did.