So the next morning after the blue mosque and grand bazaar visit, i left for Izmir. This was my first time of visiting another city other than Istanbul in Turkey, i wanted to see what other parts of Turkey looked like, not just in photos so i bought a bus ticket instead of a flight ticket.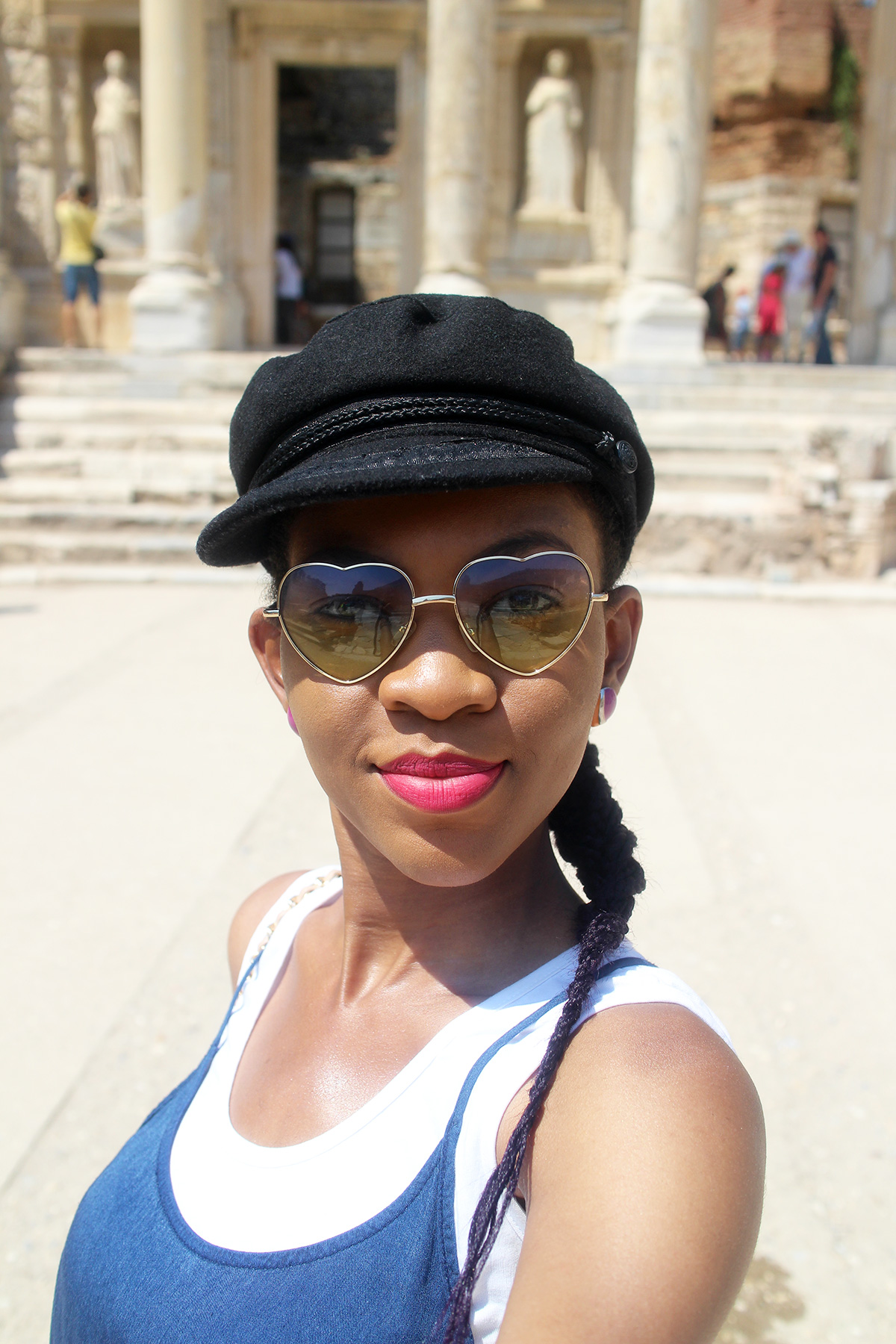 [pullquote]Note that: a bus ticket from Istanbul to cities that would take about 10 or more hours to get to would cost you anywhere between 80-100tl, whereas a flight of 1hour – 1hour15mins would cost you anywhere from 60 – 100tl. The only advantage the buses have over flights is the baggage allowance.[/pullquote]
I used the Pamukkale bus company and the bus was very comfortable. It had enough leg space, individual screens on the back of every seat to watch movies or listen to songs plus a usb port if you prefer to watch from your devices. It also had WiFi and charging ports on each seat. The attendants served cold drinks and snacks (mostly biscuits) throughout the journey, every 30 minutes to 1 hour.
The journey took about 9 hours (from Istanbul to Selcuk). There were few stops along the way but my favorite was when we had to use a ferry to cross over at Yalova. If you are following me on Instagram, you'd know how much i love the sea because of the cool and fresh air. There was another major stop at some city that i can't remember where there were restaurants, a grocery store and the perfect stopover toilets, they were very modern and clean (as opposed to what I've read online about stopover toilets on Turkish roads) and cost 1tl to use.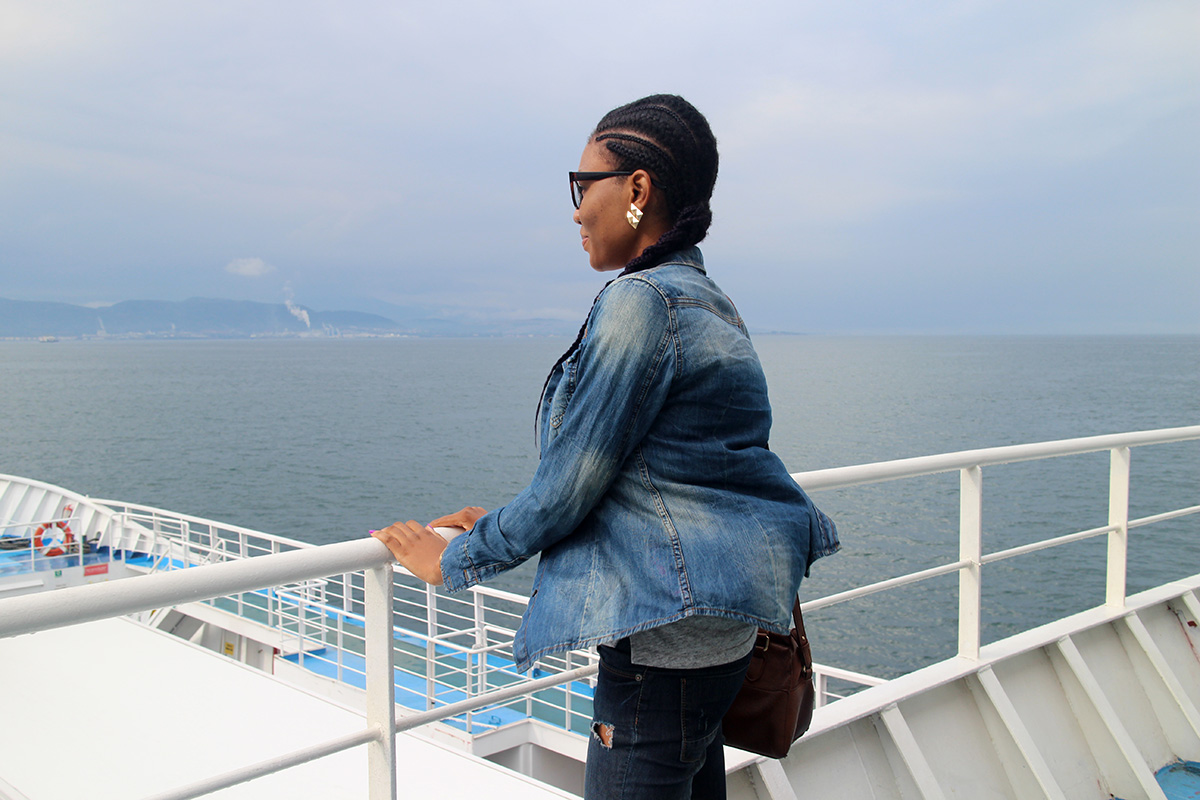 When we finally got to Selcuk, one of the bus company workers called the owner of the Pansiyon (pension or guesthouse) i booked who came and picked me from the bus stop. Selçuk(Selcuk) is a small town in Izmir that receives a lot of tourists because of it's closeness to Ephesus and the nearby tourist attractions. *Spoiler alert: my overall best stay! When we got to the compound, he brought out the food he made just before he was called to pick me up and shared it with me. For someone that just traveled 9hours+ to get there, i didn't mind at all. I was already feeling at home.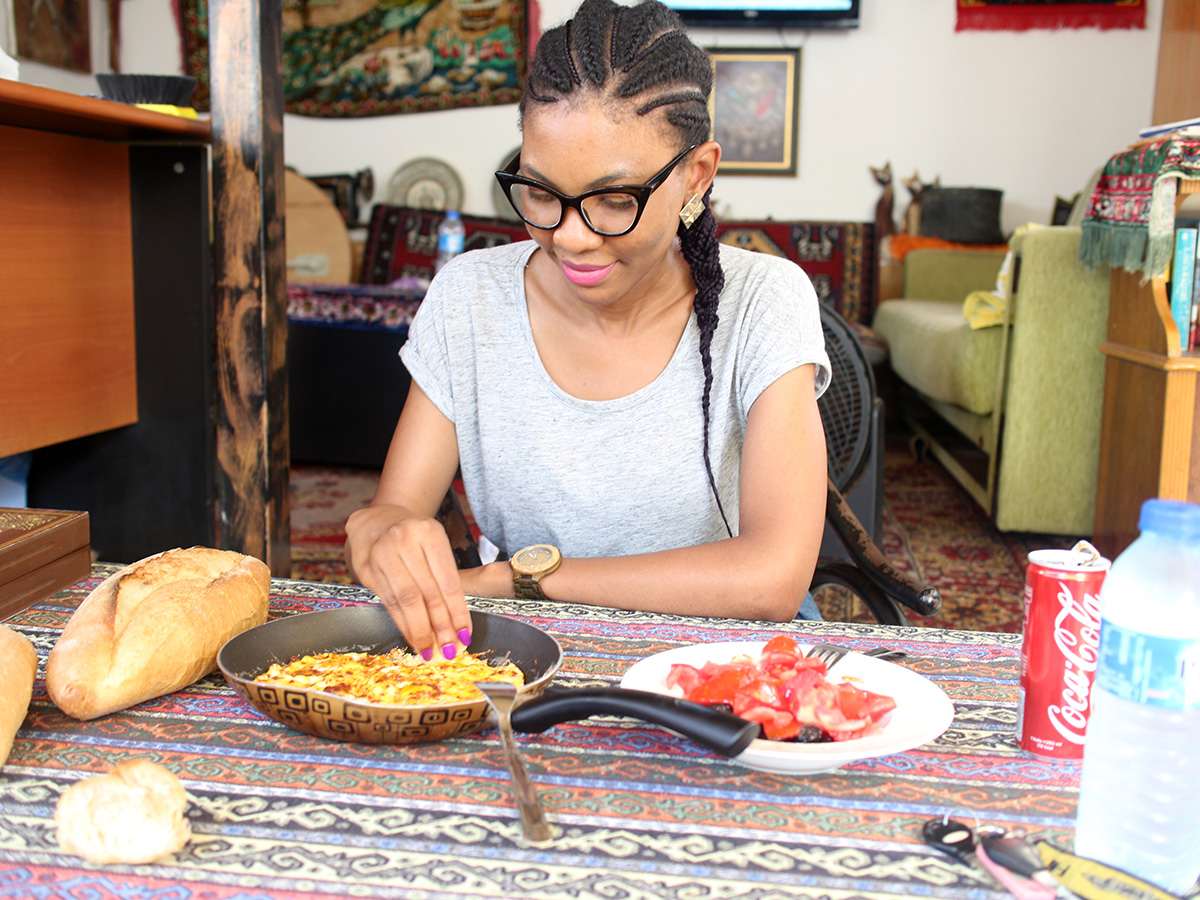 This was my first time of staying in a pension and now i understand some of the travel stories i read from frequent travelers about living like the locals instead of fancy hotels. I used to think pensions meant guesthouses or houses owned by retired people #dontjudgeme but they actually come with the benefits of hotels, air conditioning, etc and even more. The difference between this pension and airbnb is that airbnb is apartment style while this one is hotel style but with the breakfast in a common sitting area with other guests.
I chose Selcuk as my base instead of Kuşadası(kusadasi) or Izmir city because it's closer to most of the tourist attractions in that province including the picturesque Şirince(sirince) village (to be discussed in next post).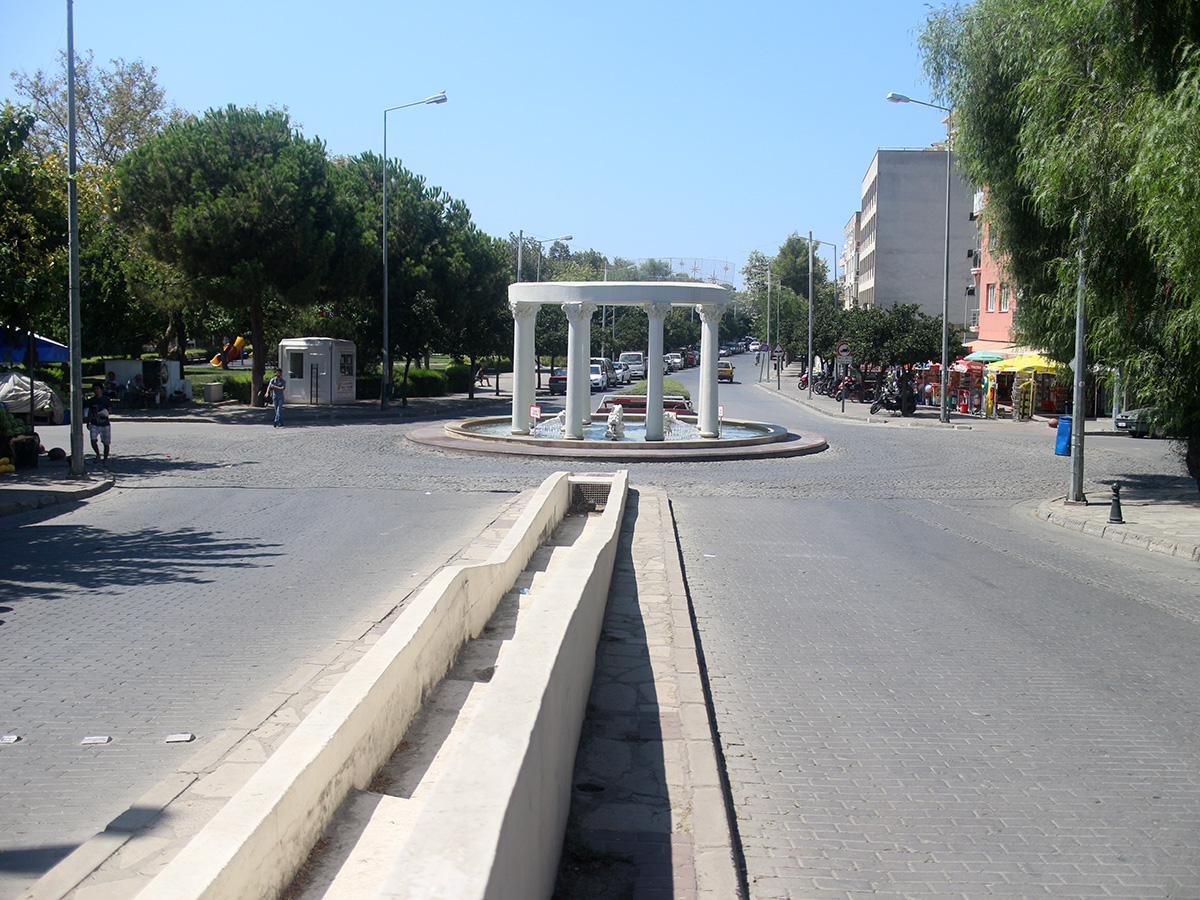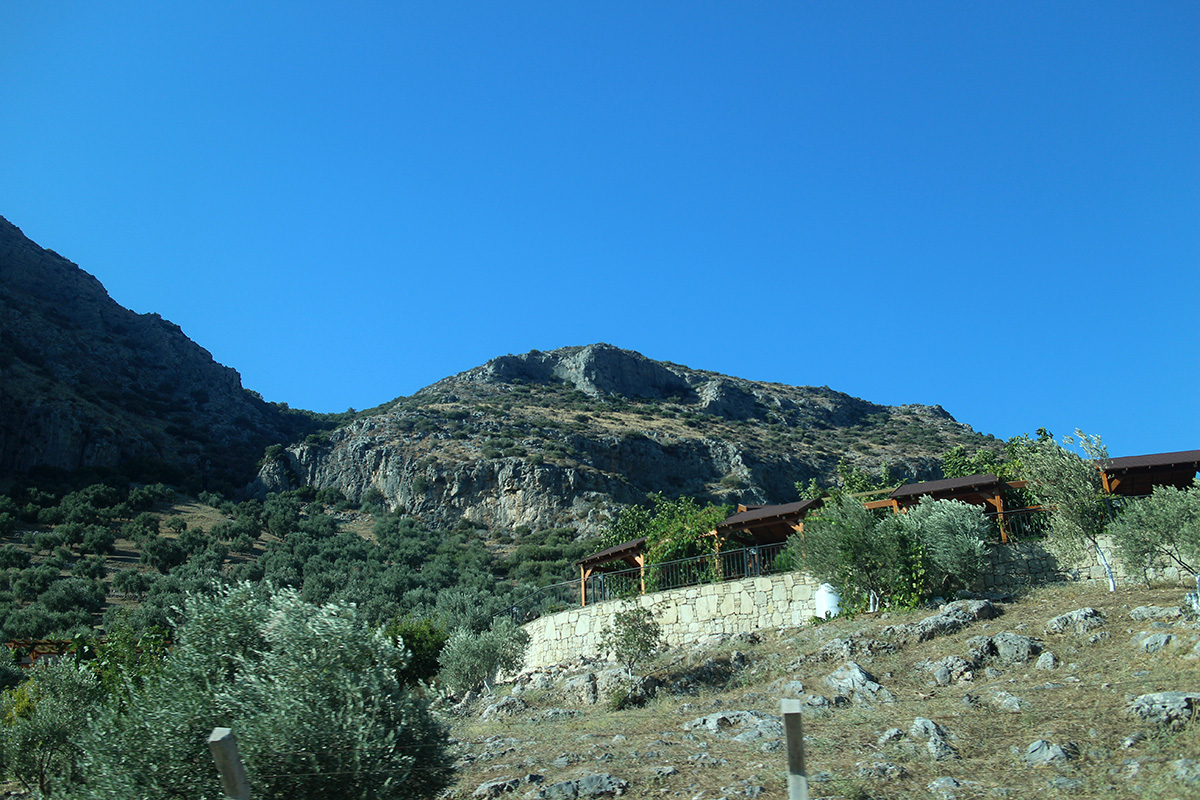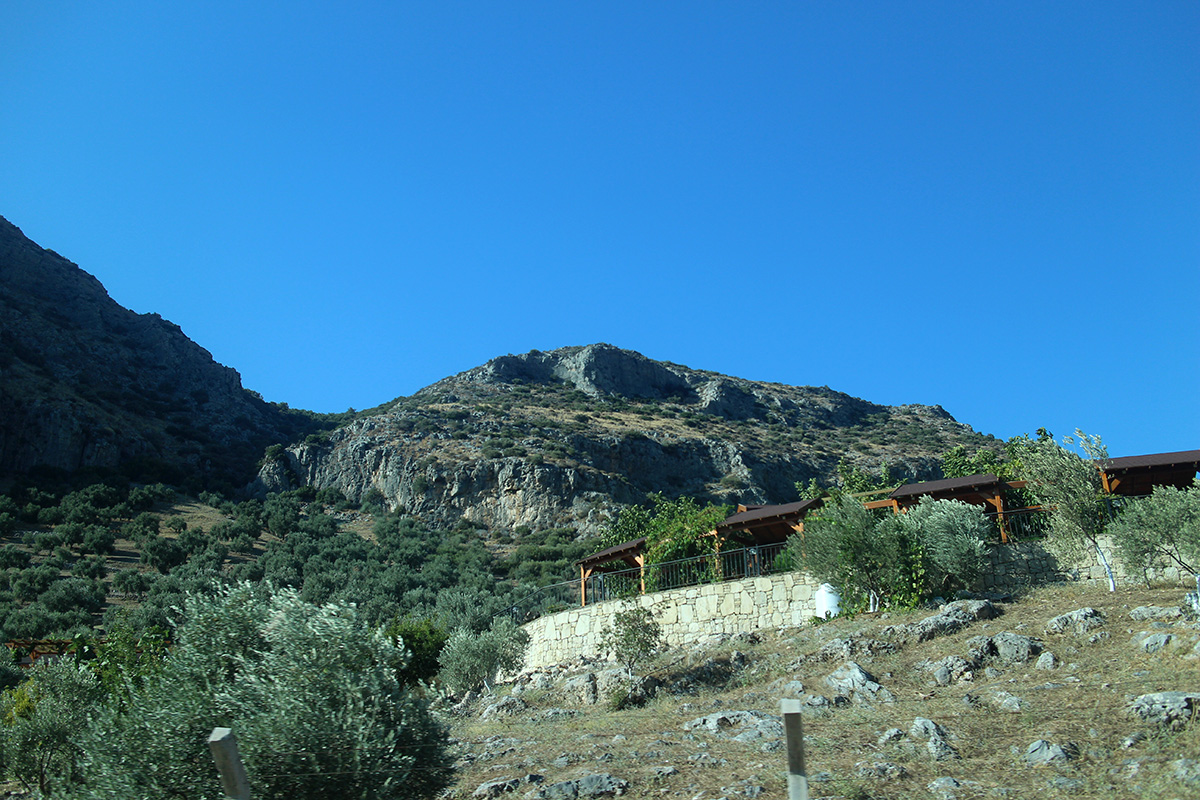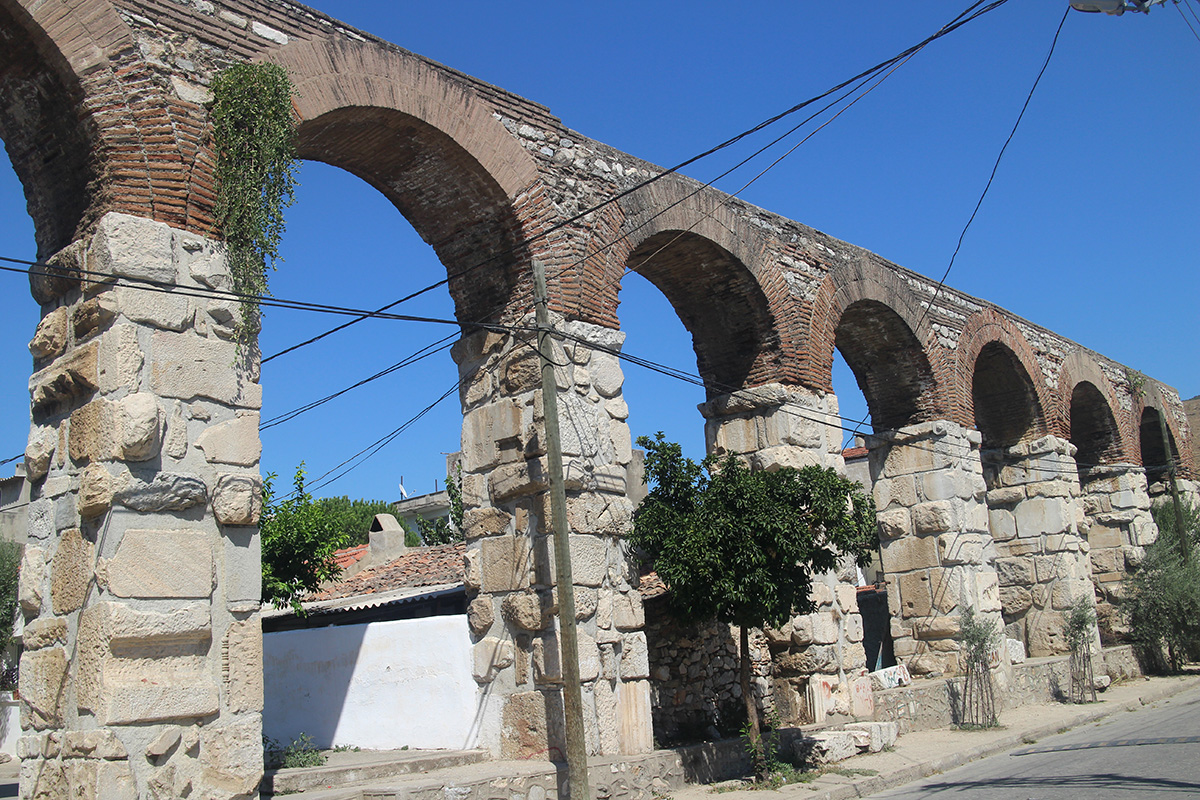 My summer vacation in Selcuk part 1 started with a visit to the ancient city of Ephesus. I've always wanted to see the ruins from a real city mentioned in the bible and the closest to me is Ephesus. I was too excited on the morning of the next day that i couldn't wait to finish my kahvalti (turkish breakfast) and get moving, i was ready before 9am (if you remember, i'm not a morning person especially during holidays).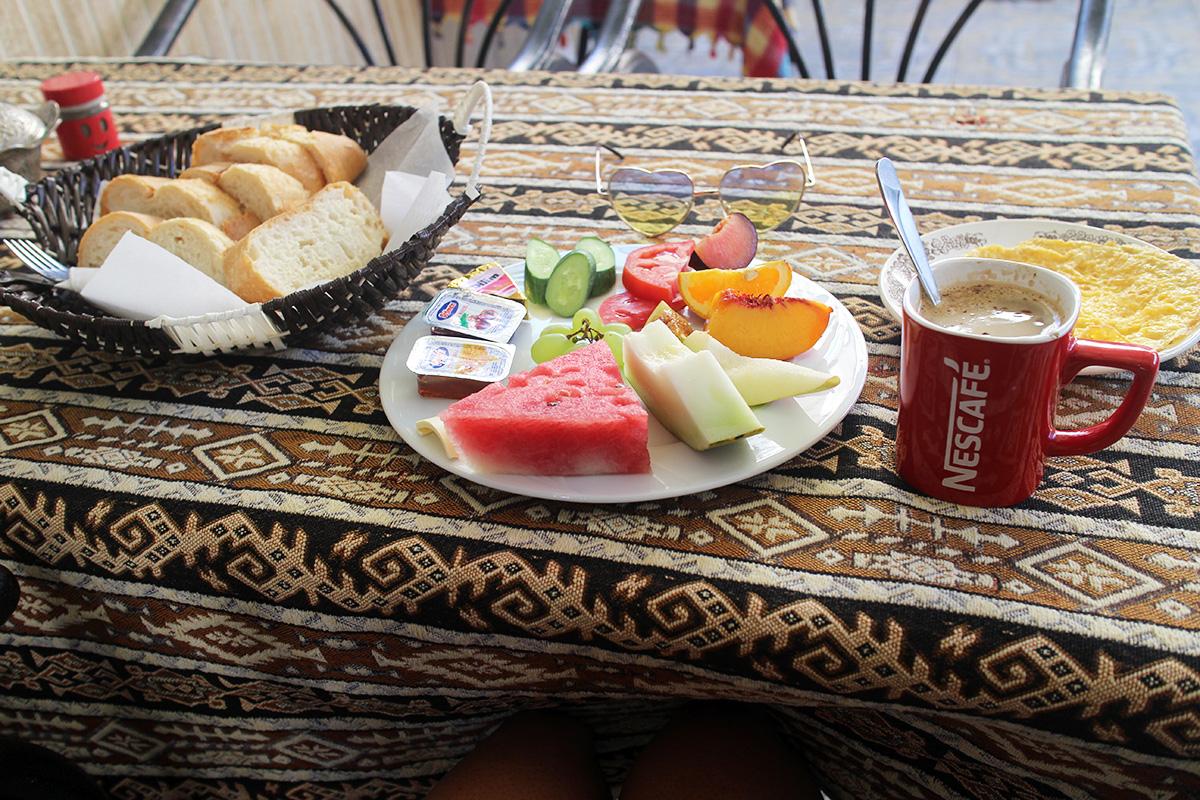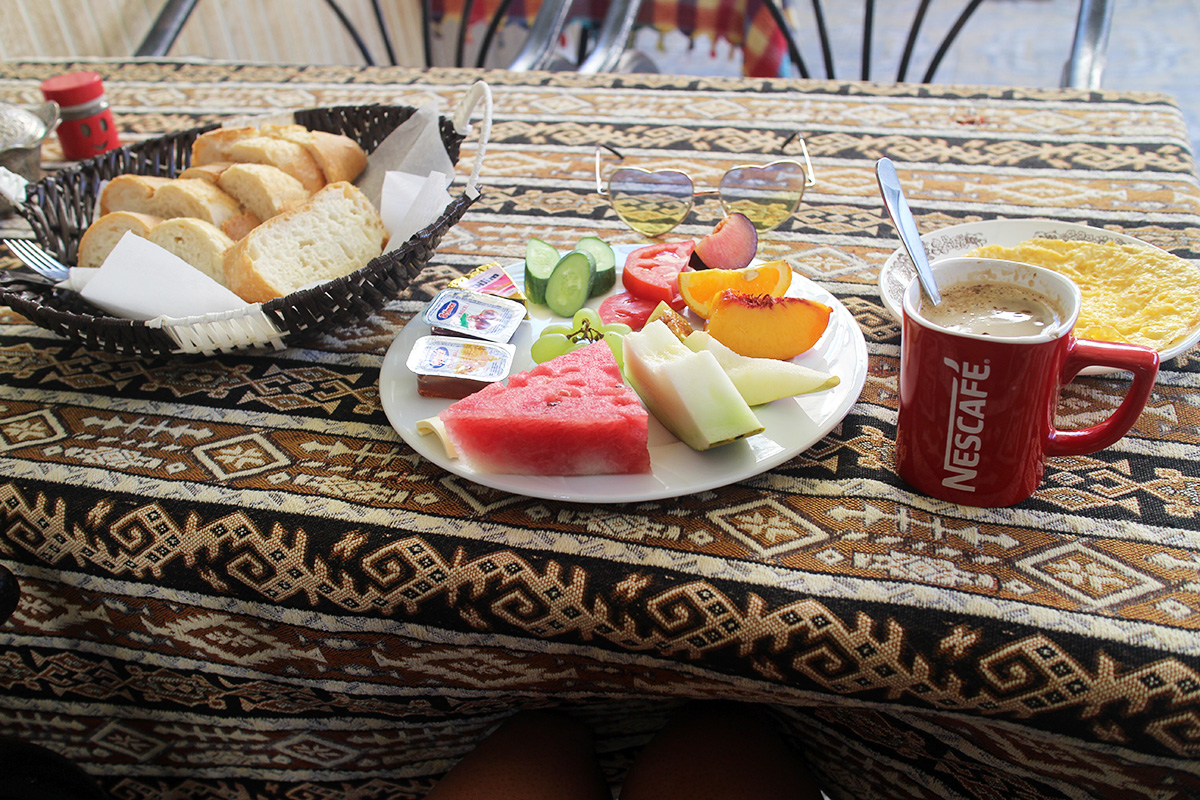 Selcuk isn't a big town, most places can be reached on foot, the train station (under construction) is just about 3-5 minutes away and the bus station is about 8-10 minutes walk away from the pansiyon. You can get a minibus to every part of the town and bigger buses to other cities from the bus stop.
The minibus ride to Ephesus takes about 10 minutes maximum and costs 2.50tl. The entrance fee for Ephesus and all of it's archaeological sites is 30tl and 15tl if you'll like to enter the terrace houses. I got to the entrance around 12 (don't ask how the time flew by from 9am to 12 because i really don't know lol) and that seemed to be a good time because most of the tour buses were already leaving so the place wasn't very crowded. I got my entrance ticket at the gate which didn't take time as there were few people buying tickets at the gate.

There were stores near the entrance too including restaurants and places to get cold drinks and other refreshments.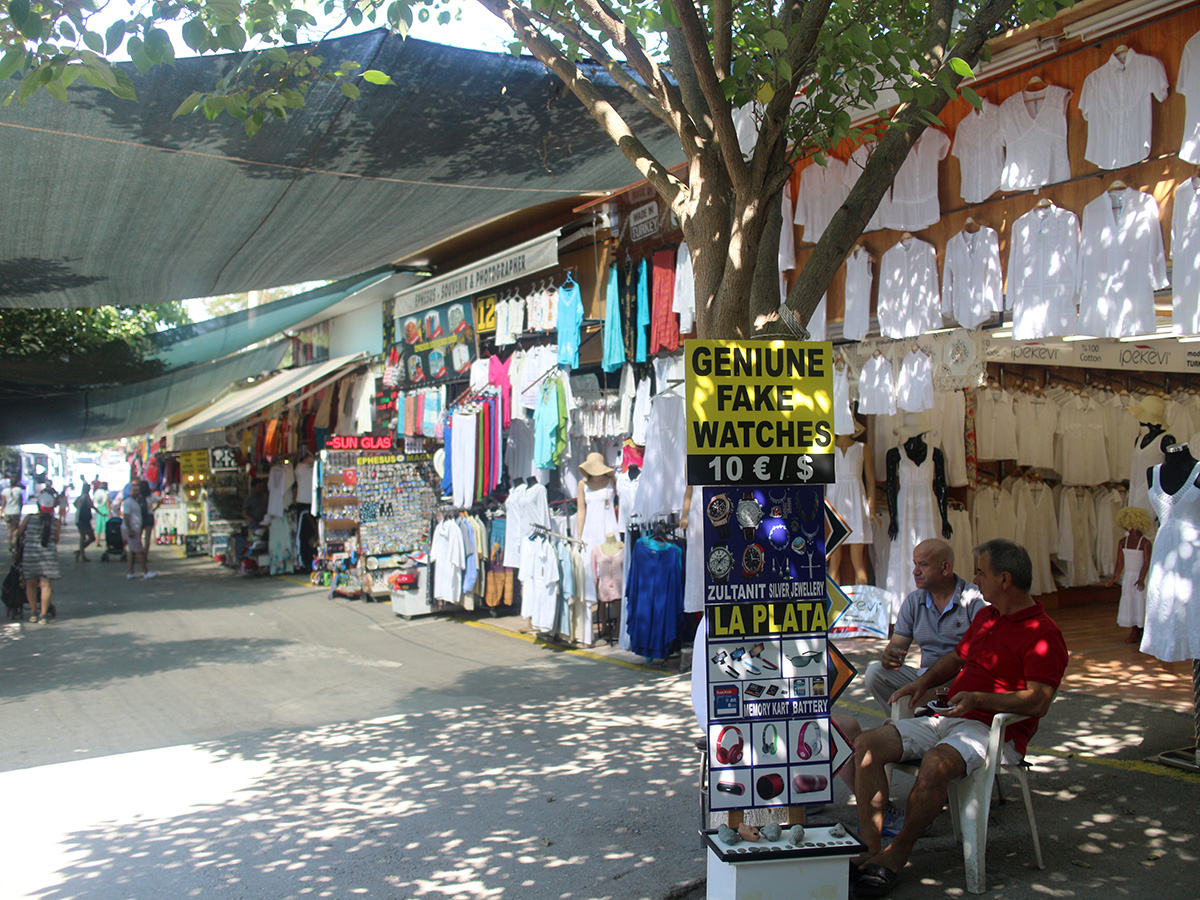 You can't even begin to imagine how i felt stepping into the compound. Okay, maybe you can. I was just too excited, i just kept walking and taking photos of almost everything i saw. The entrance looked beautiful and cool because of the trees but i couldn't wait to see the ruins.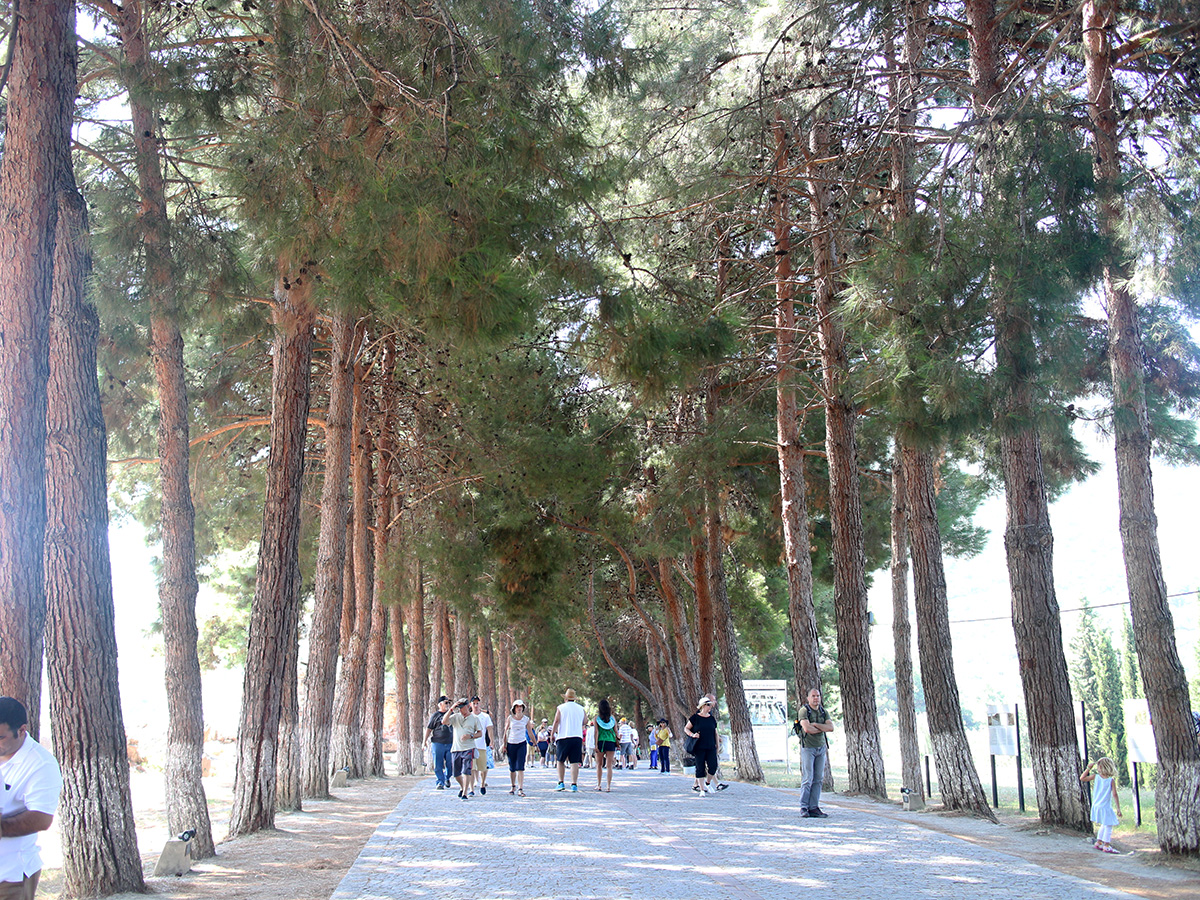 I finally got to harbor street and from there i could see the great theater and i had that "yes, finally i'm here" feeling. I stopped by harbor street to take a few photos then continued to the great theater.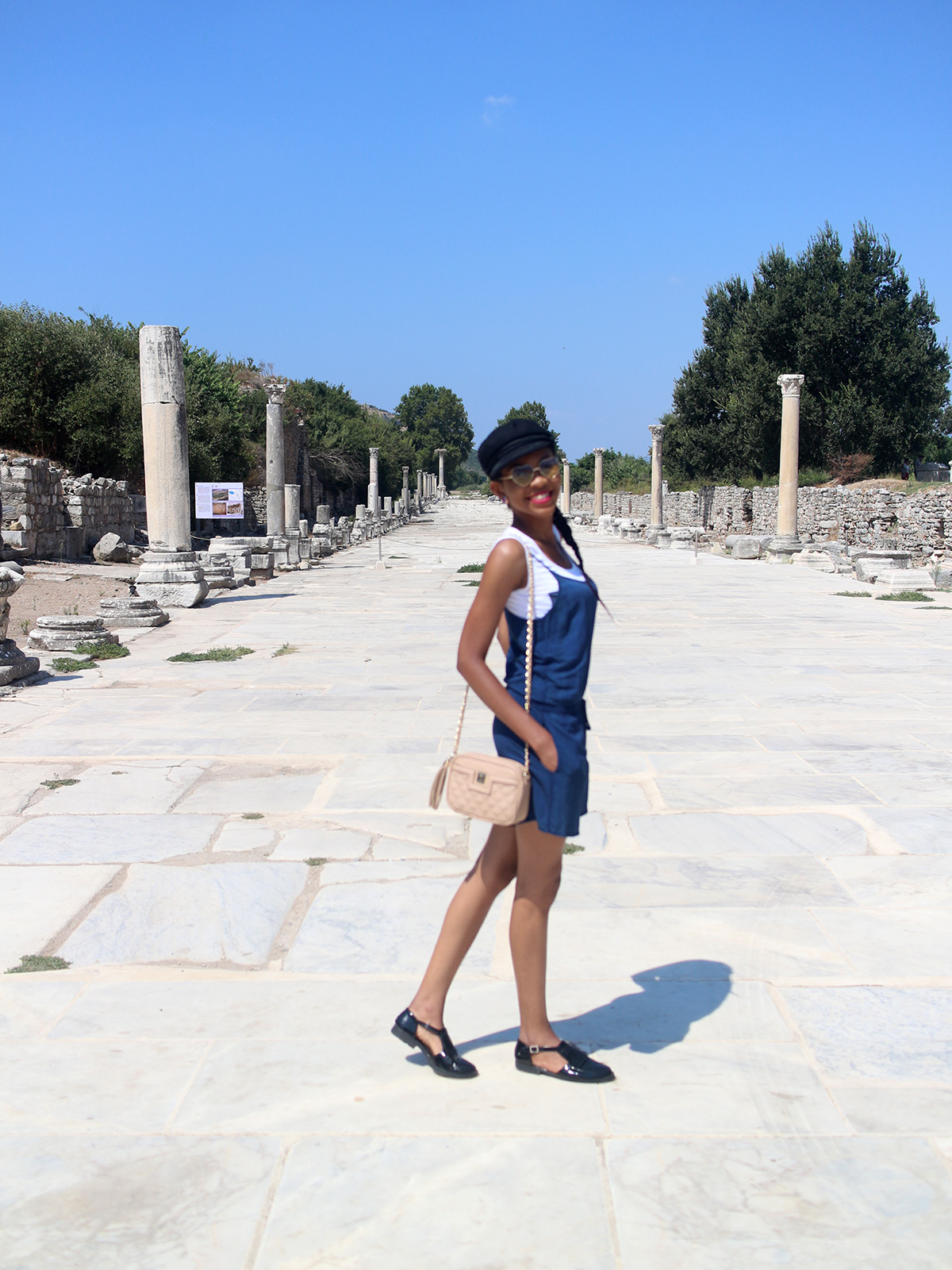 The great theater of Ephesus is really big, this is the same theater where the silversmith Demetrius provoked a riot against St.Paul in Acts chapter 19 in the bible.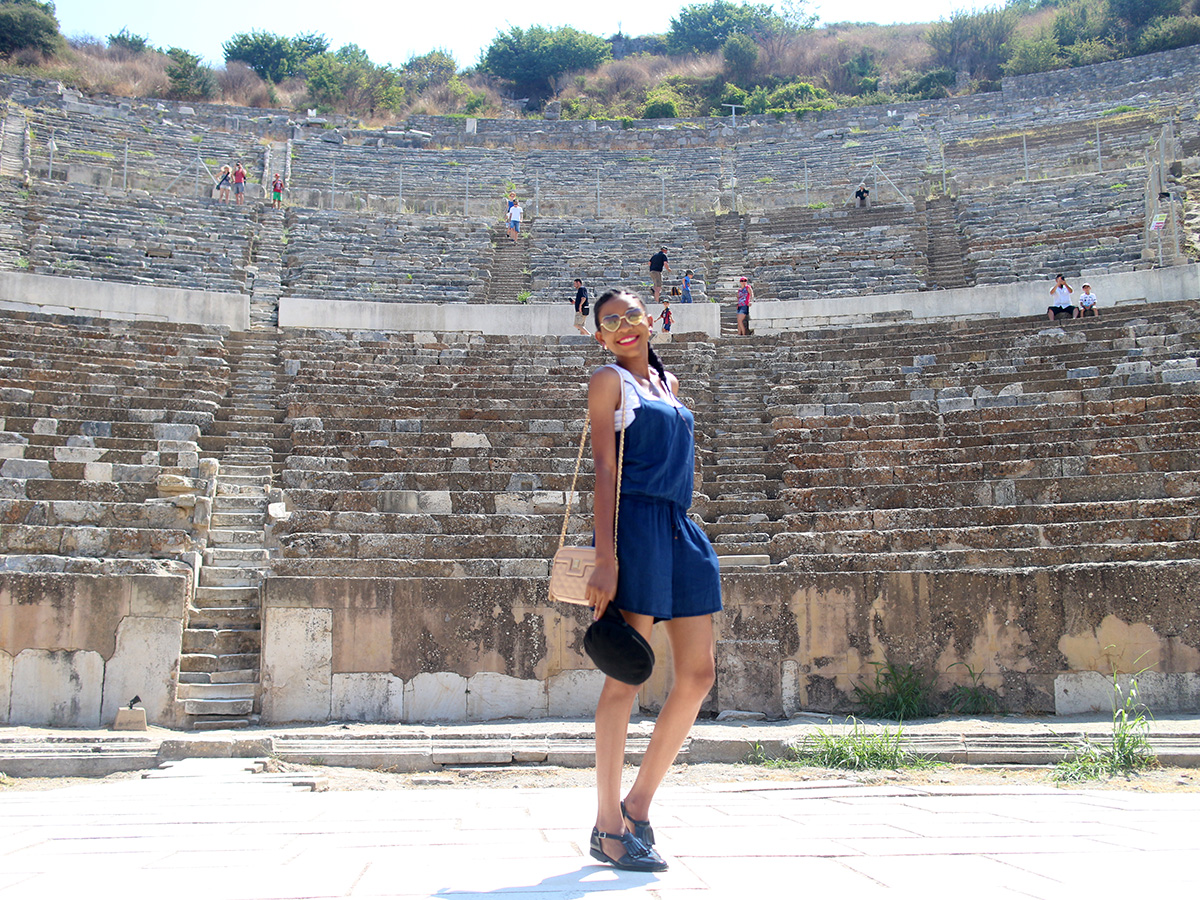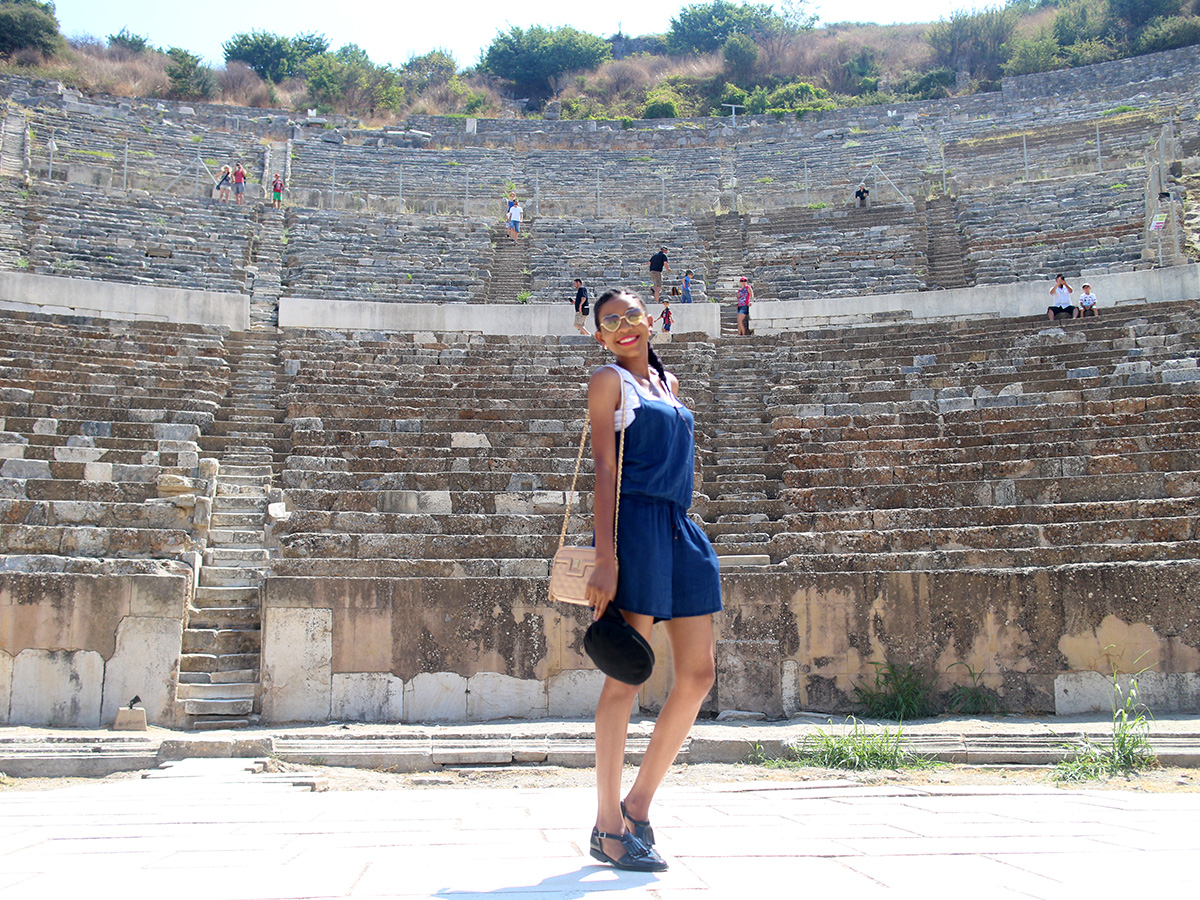 After the great theater, i followed the directions to Curetes street and then to the library of Celsus.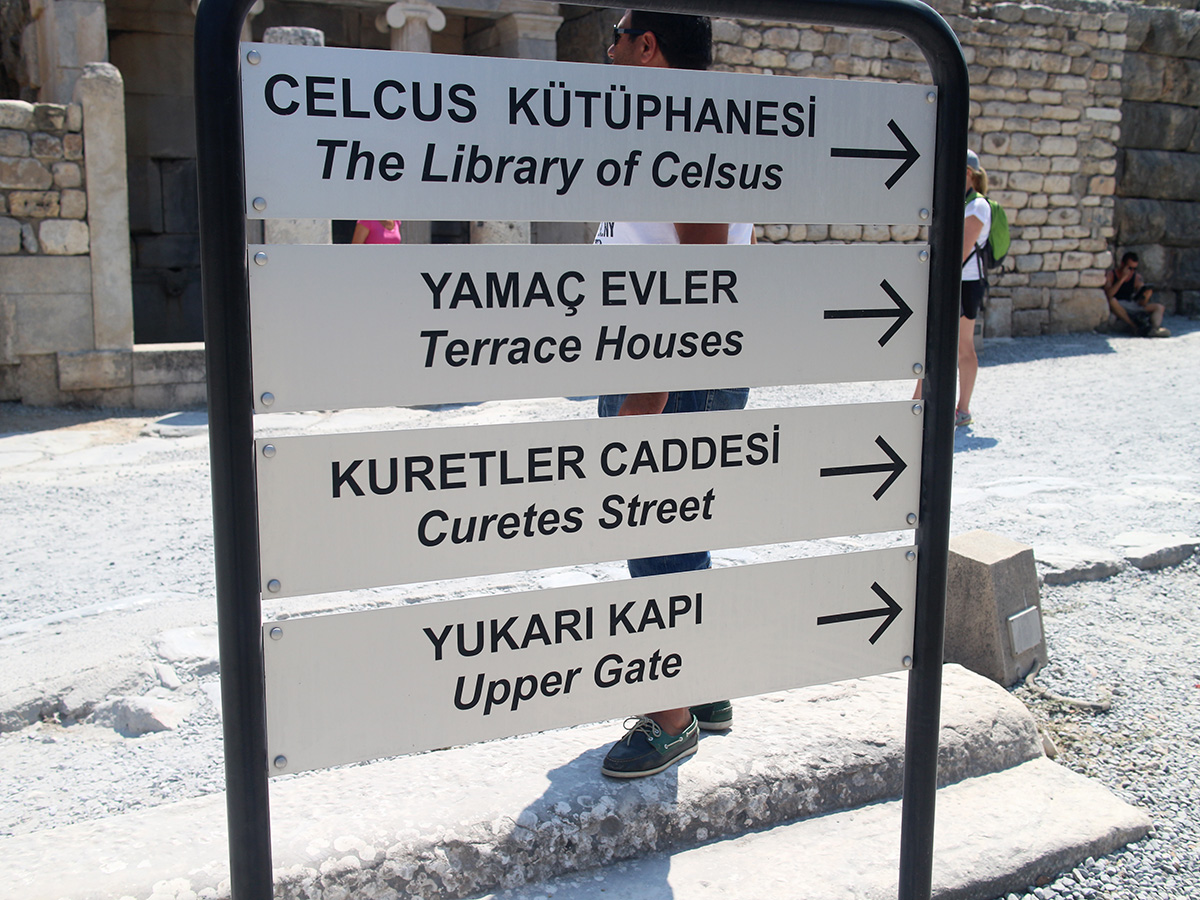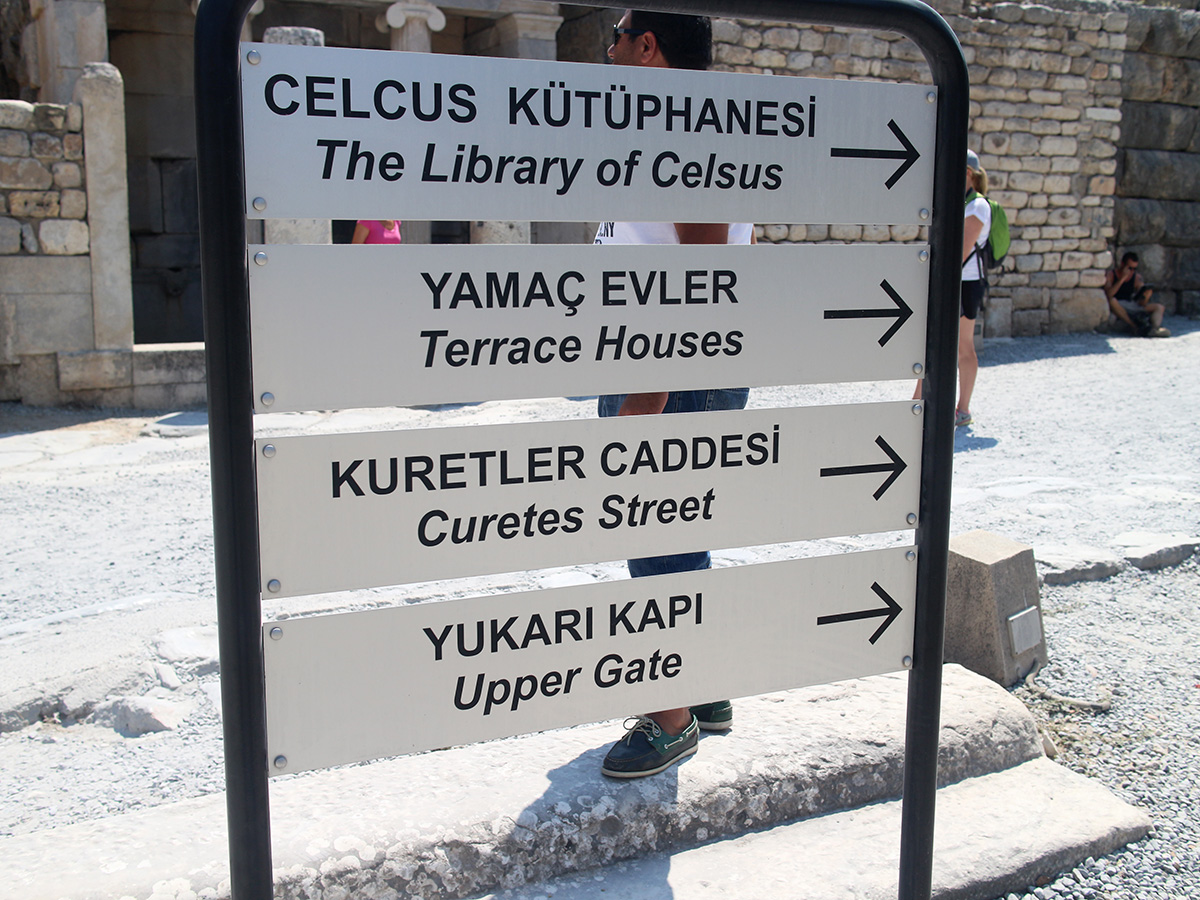 I was really looking forward to seeing the library because I had seen so many photos of it and wanted to see it with my own eyes. It was as beautiful as the photos I saw. I just love seeing structures from ancient times, there's just something about their architecture. I must have taken photos of this library from all angles possible.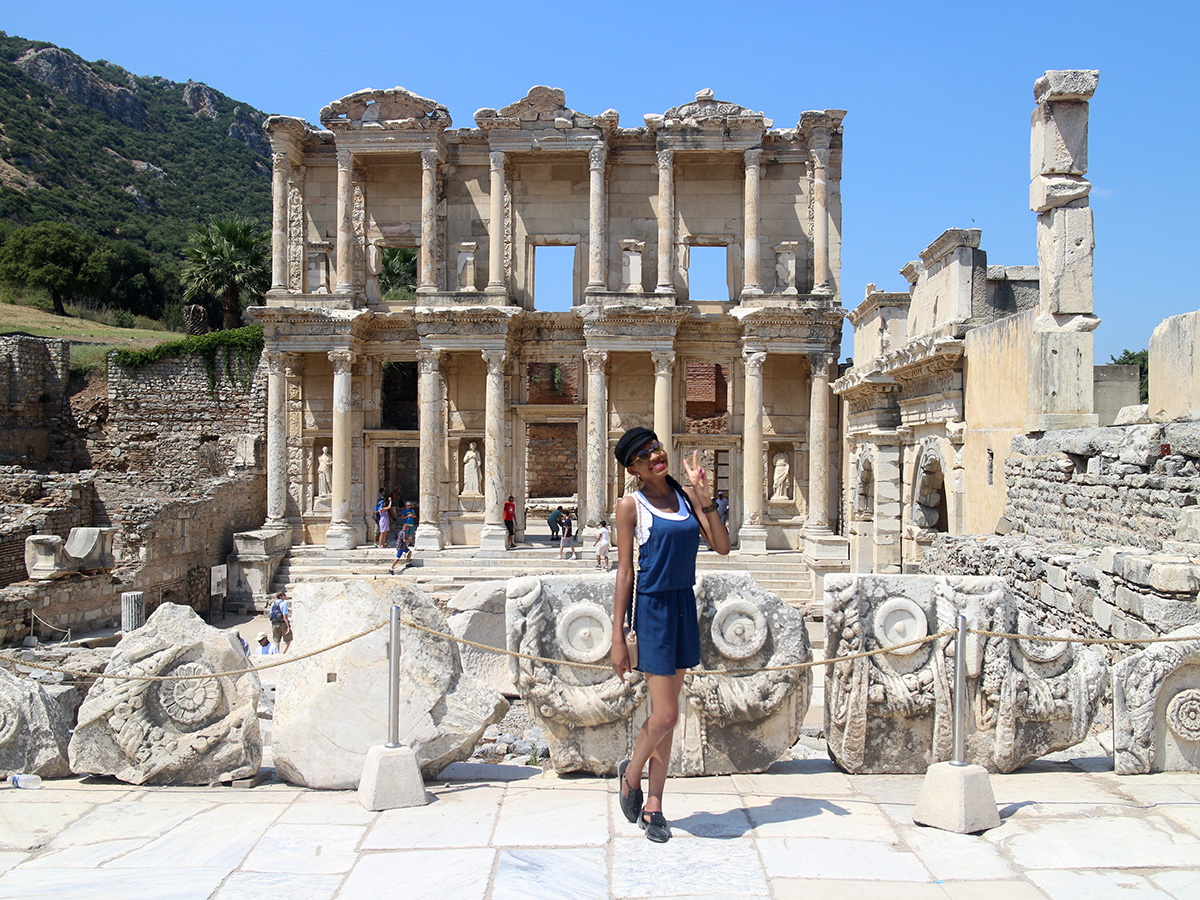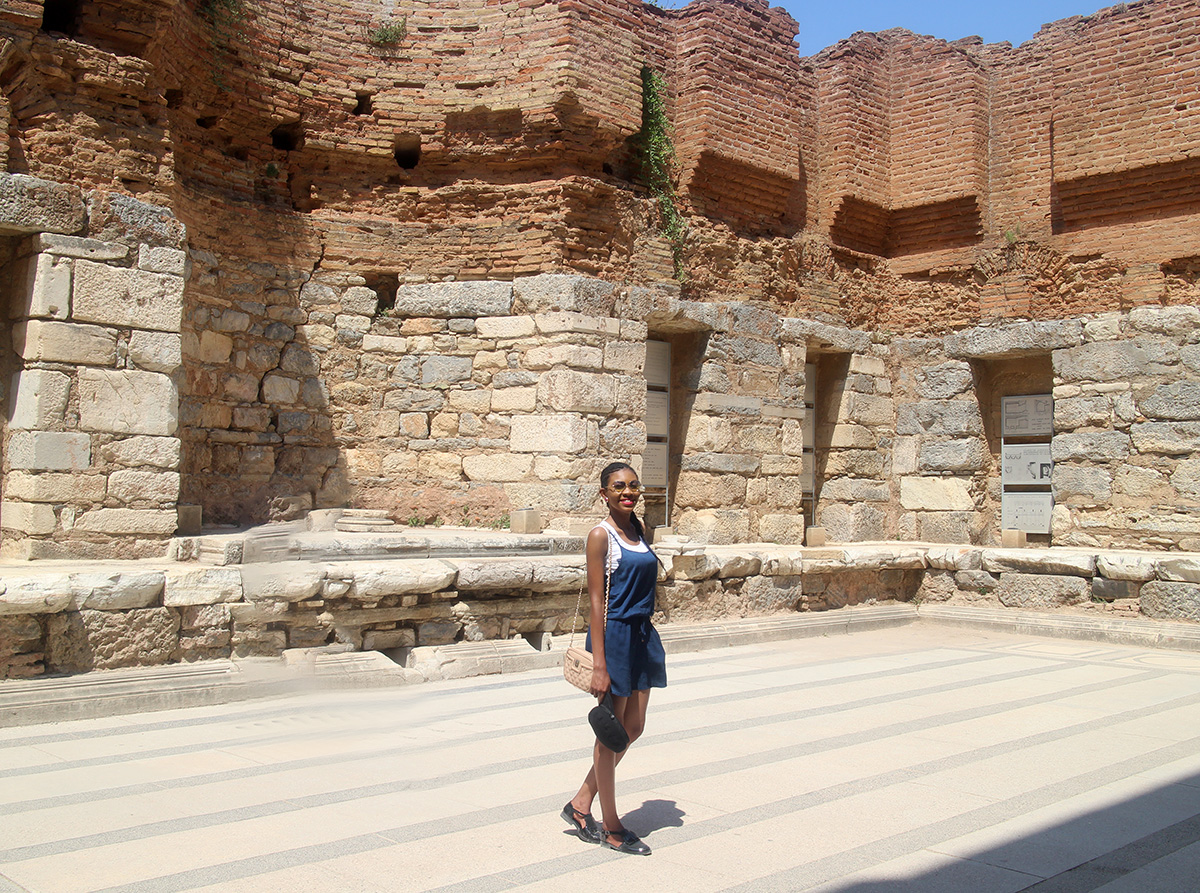 After spending time at the library, i continued to the commercial agora i think (i overheard a tour guide), then turned back to the terrace houses.
Before entering the terrace houses, i took photos at and of the Hadrian temple which is opposite them.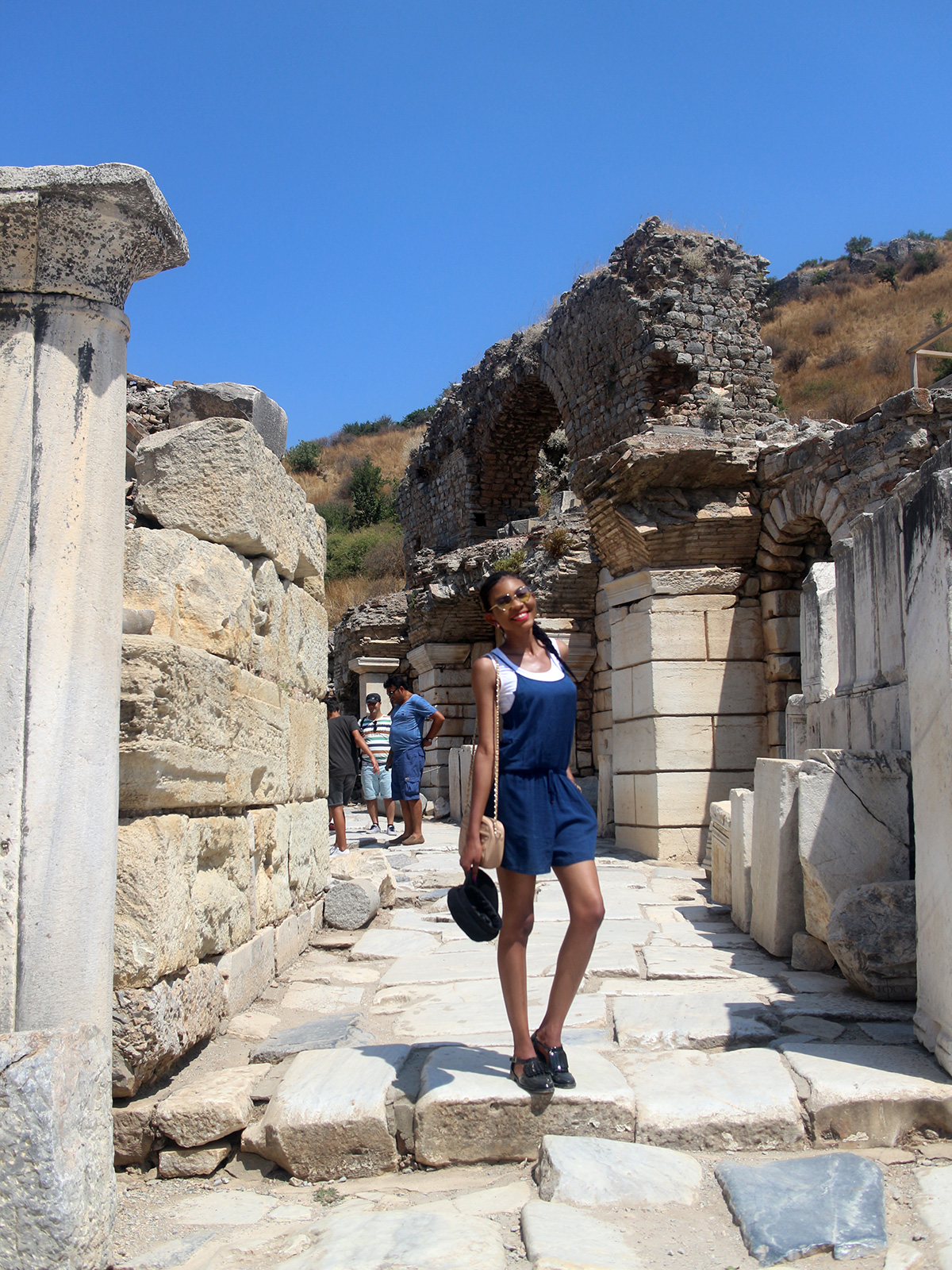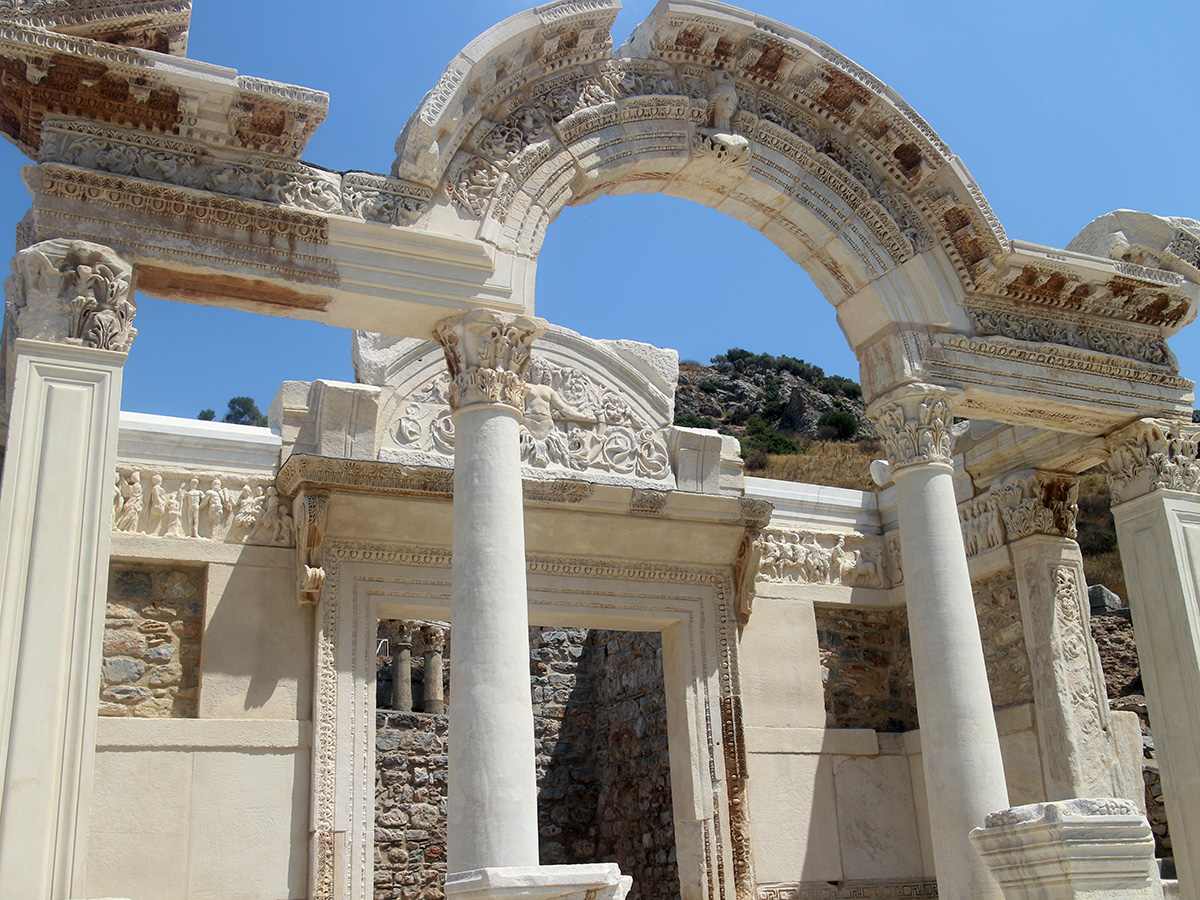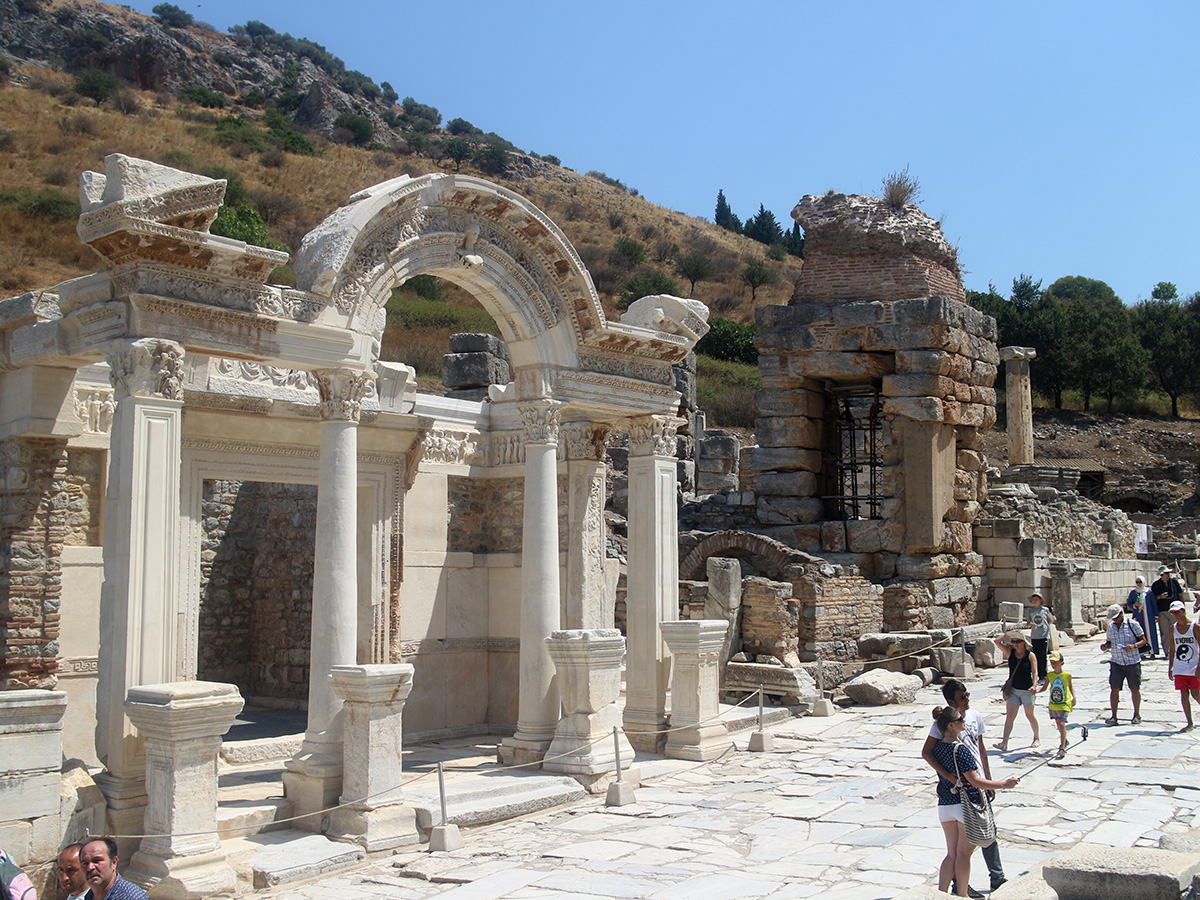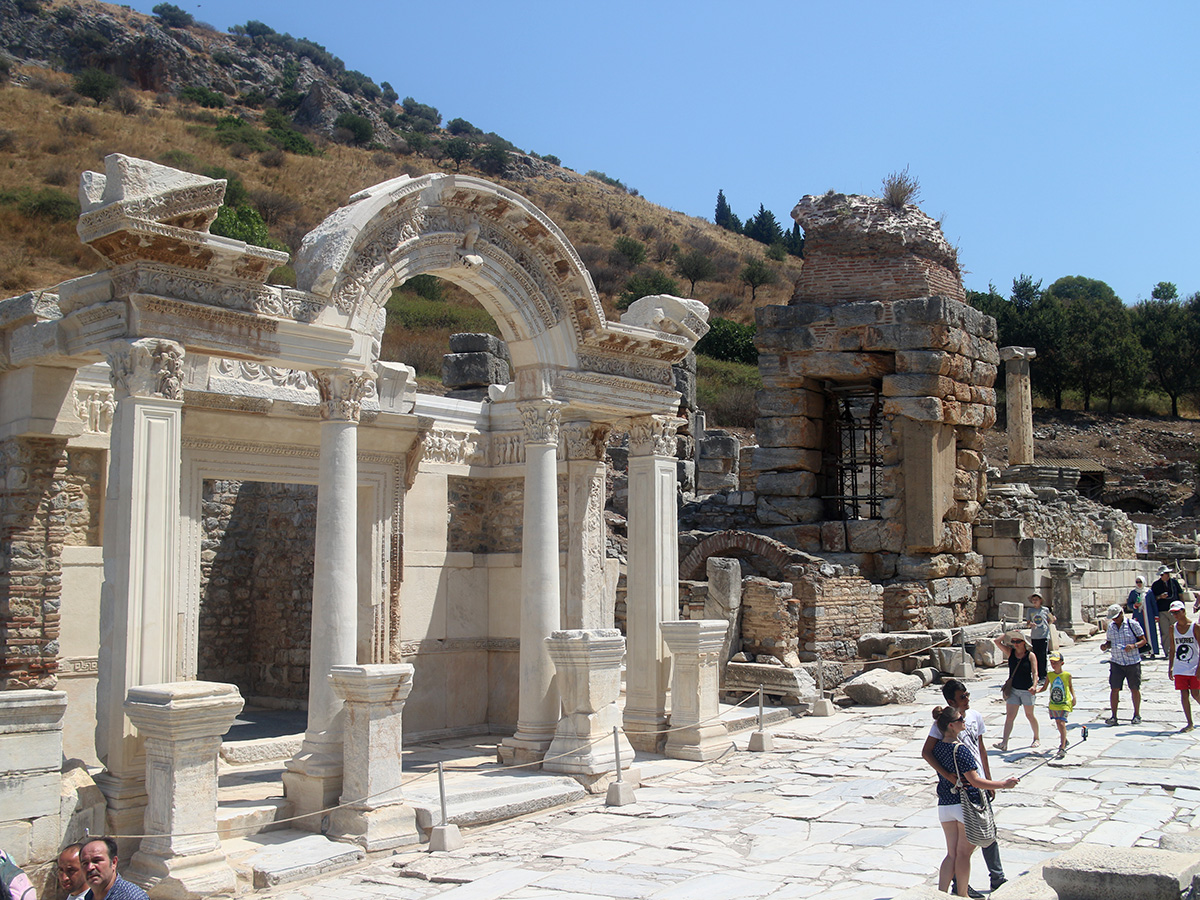 The terrace houses a.k.a house of the rich have been renovated a bit but you can still see marble and ruins from the way it was. I walked all the way to the upper floors and left from the exit there. It was interesting to see how the rich lived in the Roman period. The views from the top when exiting the terrace houses are also not bad.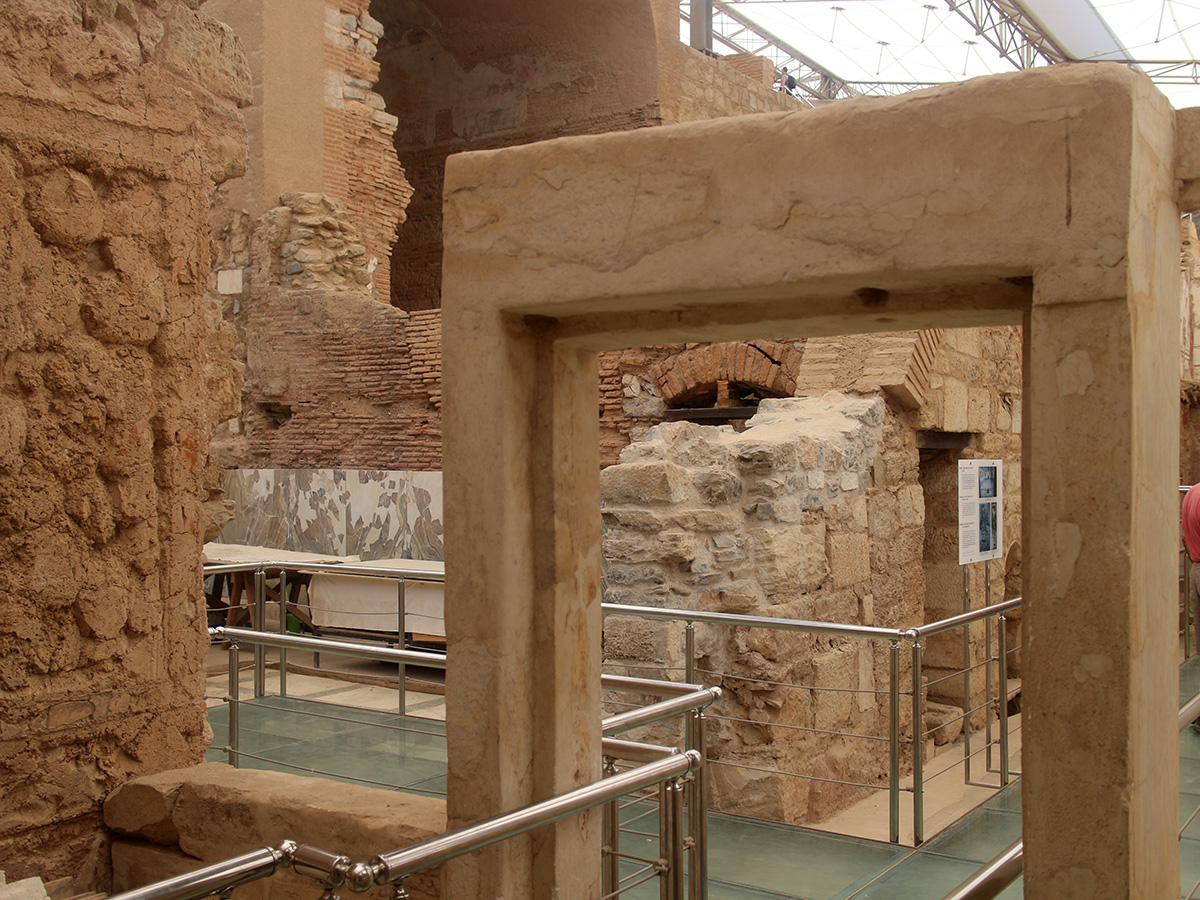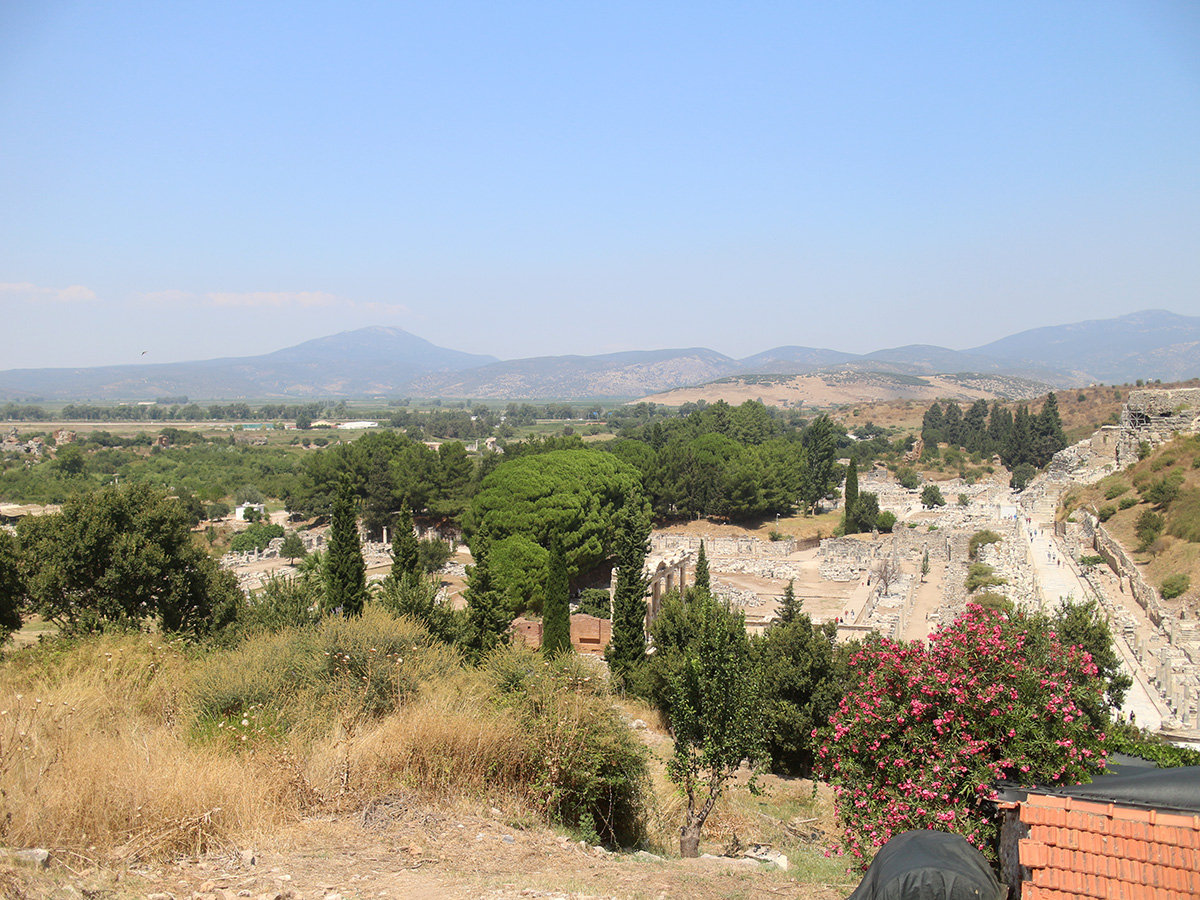 After i left the terrace houses i walked towards the exit to visit the church of Mary, I realized later i never continued on the road where the Hadrian temple and terrace houses are situated so i have no idea what's situated at the end.
I followed the direction of the church of Mary then i got confused before excavations were still going on close to the church which prevented me from seeing the entrance at first. So, i walked to the gate, bought water and asked the sales attendant who pointed to the same area. There are signs warning not to go to the excavation sites but since she pointed in same direction , i decided to go close enough to see if the church was there and it was. Some other tourists were there too.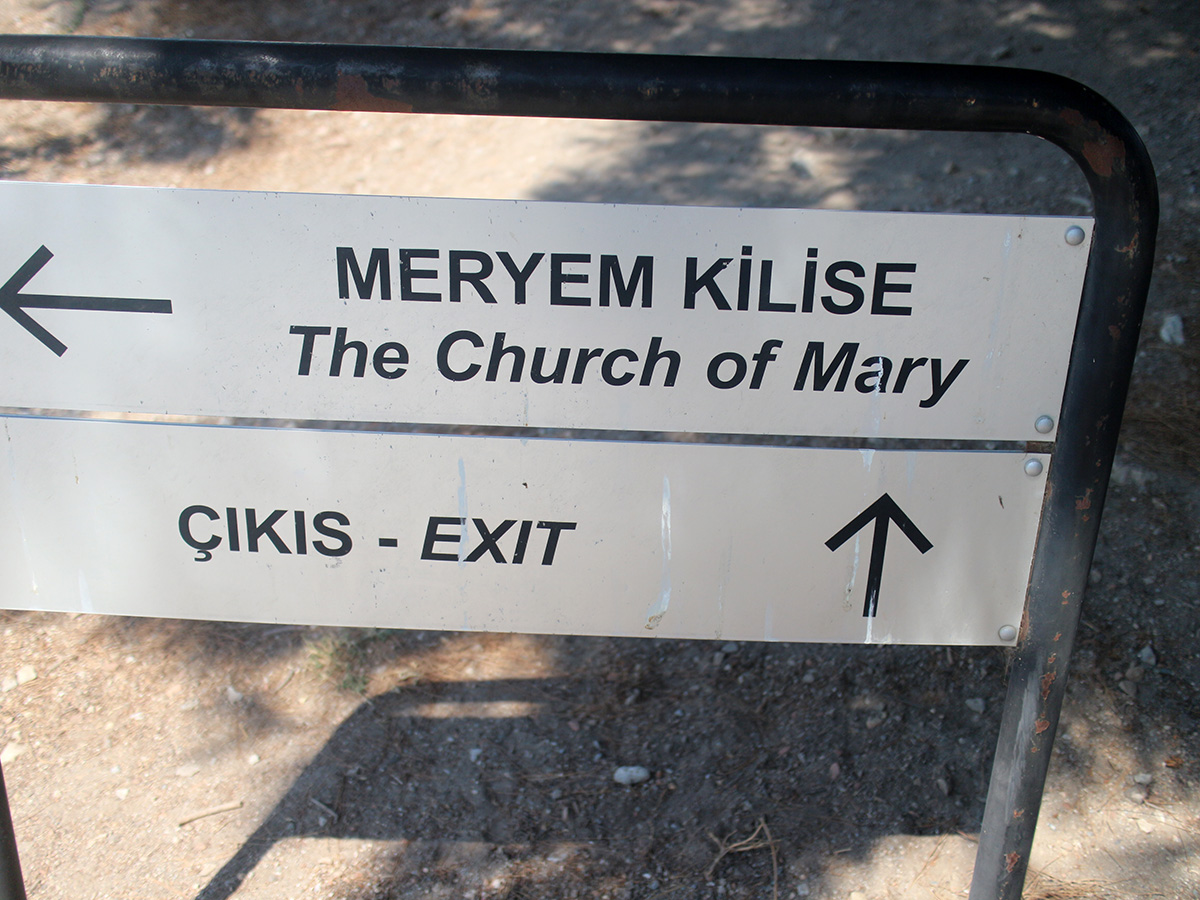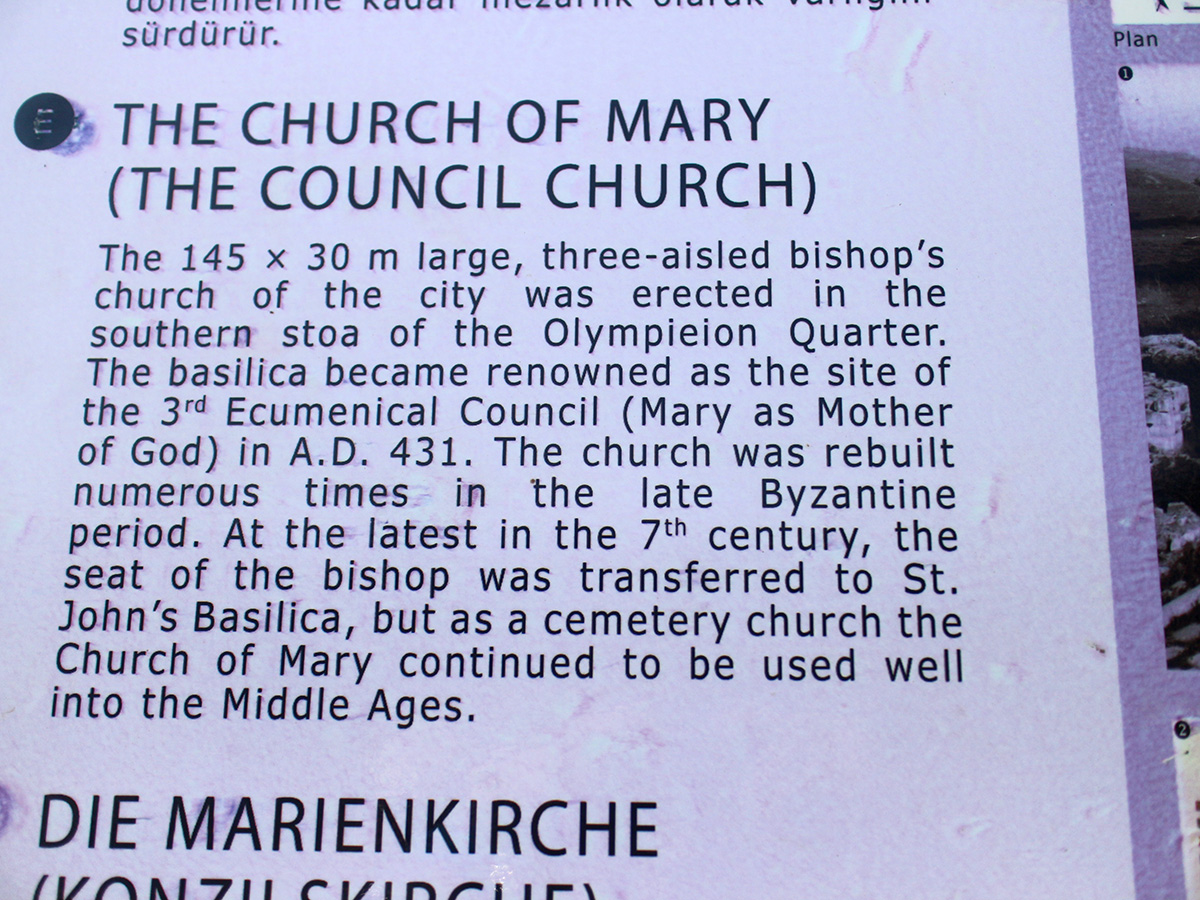 I entered the church and explored, honestly i was already exhausted because it was a hot sunny day but because it was the last place, i managed to get around thanks to the water i bought earlier.[pullquote]Tip: make sure to buy water or fluids before entering the Ephesus site especially during summer and don't forget sunscreen because you'll have to explore the entire site on foot [/pullquote]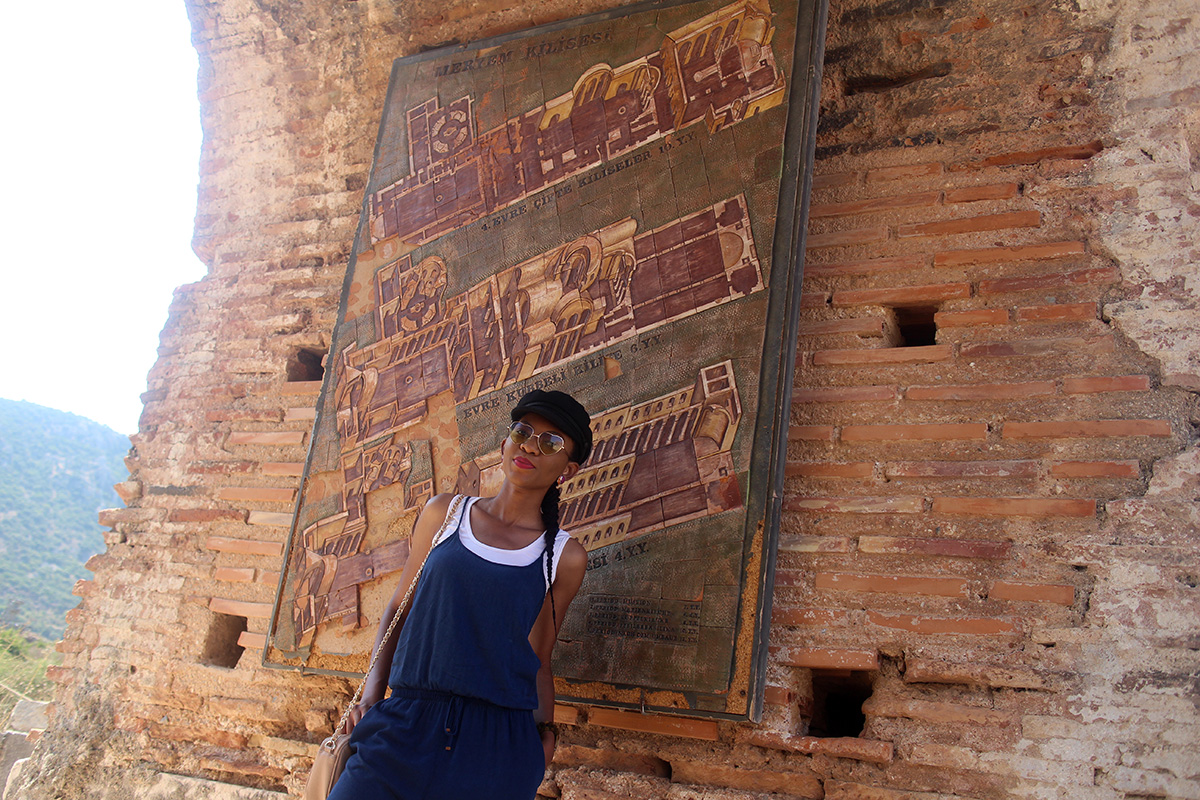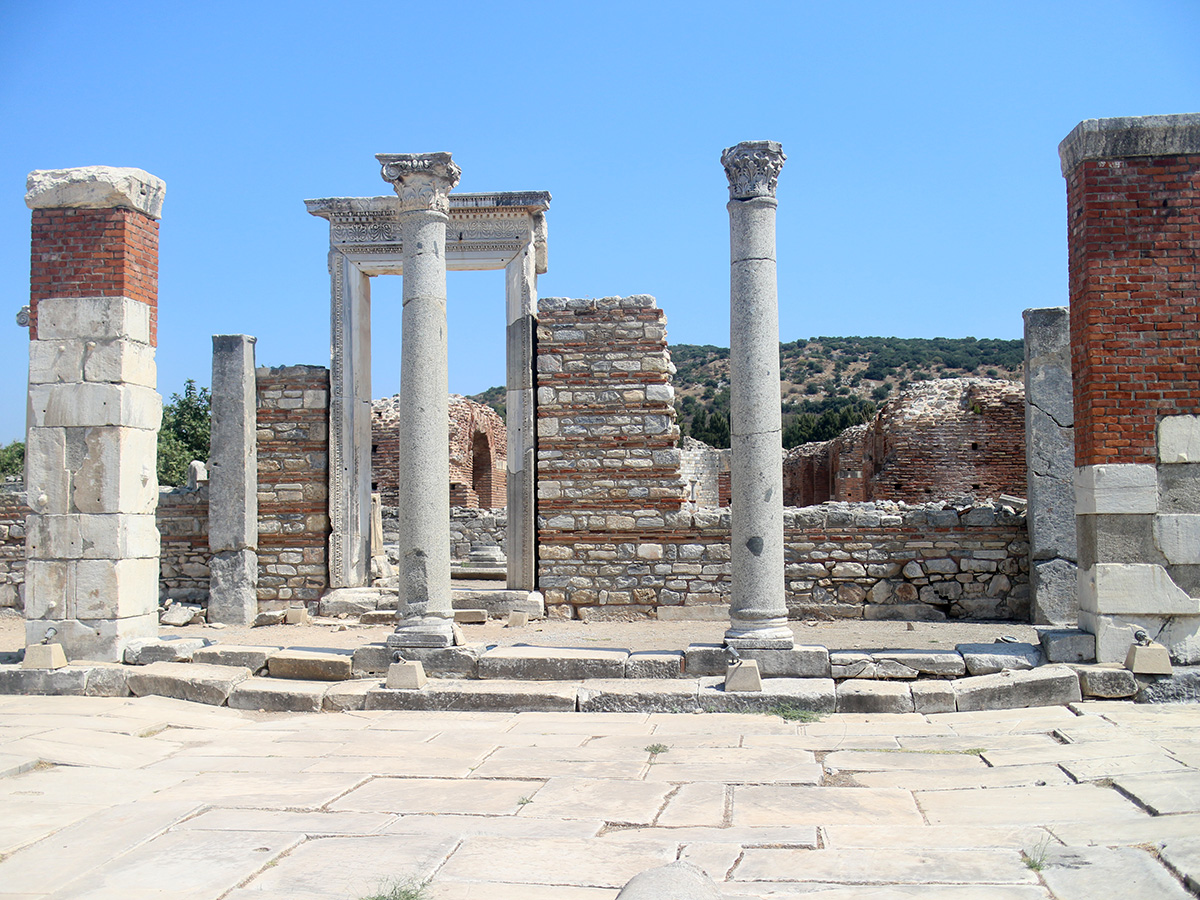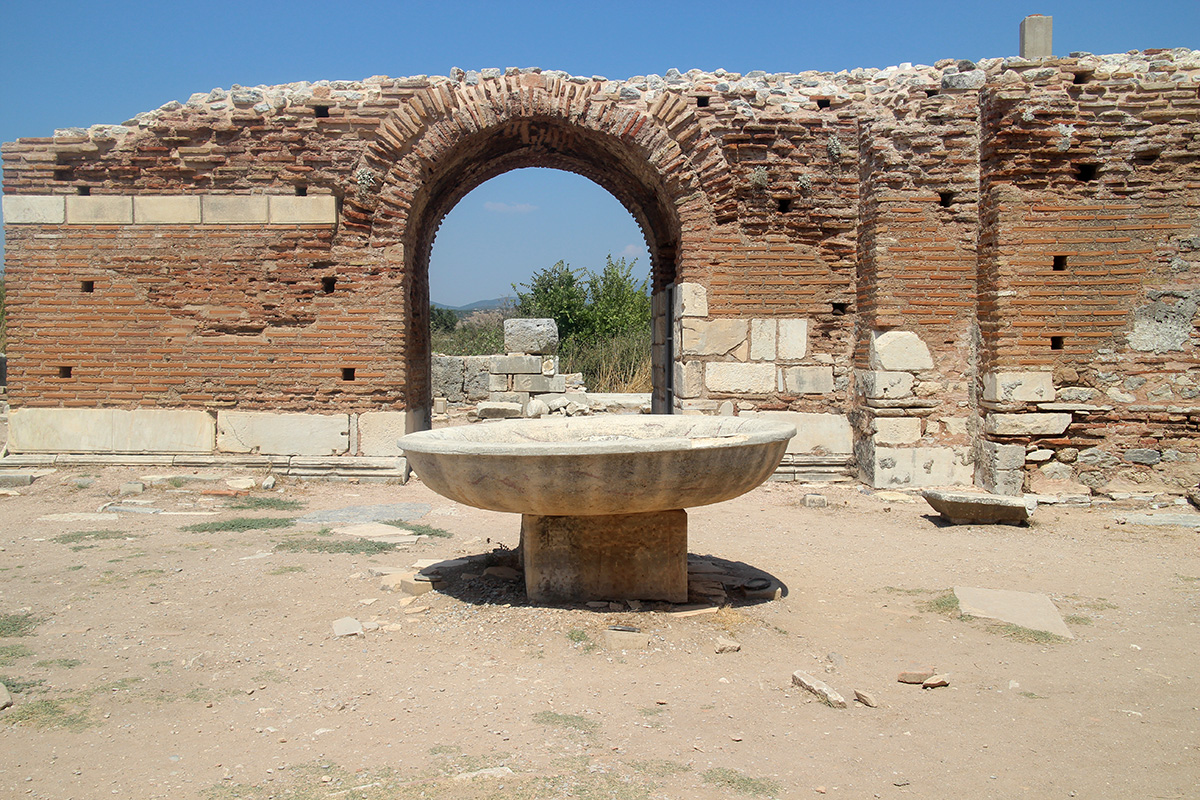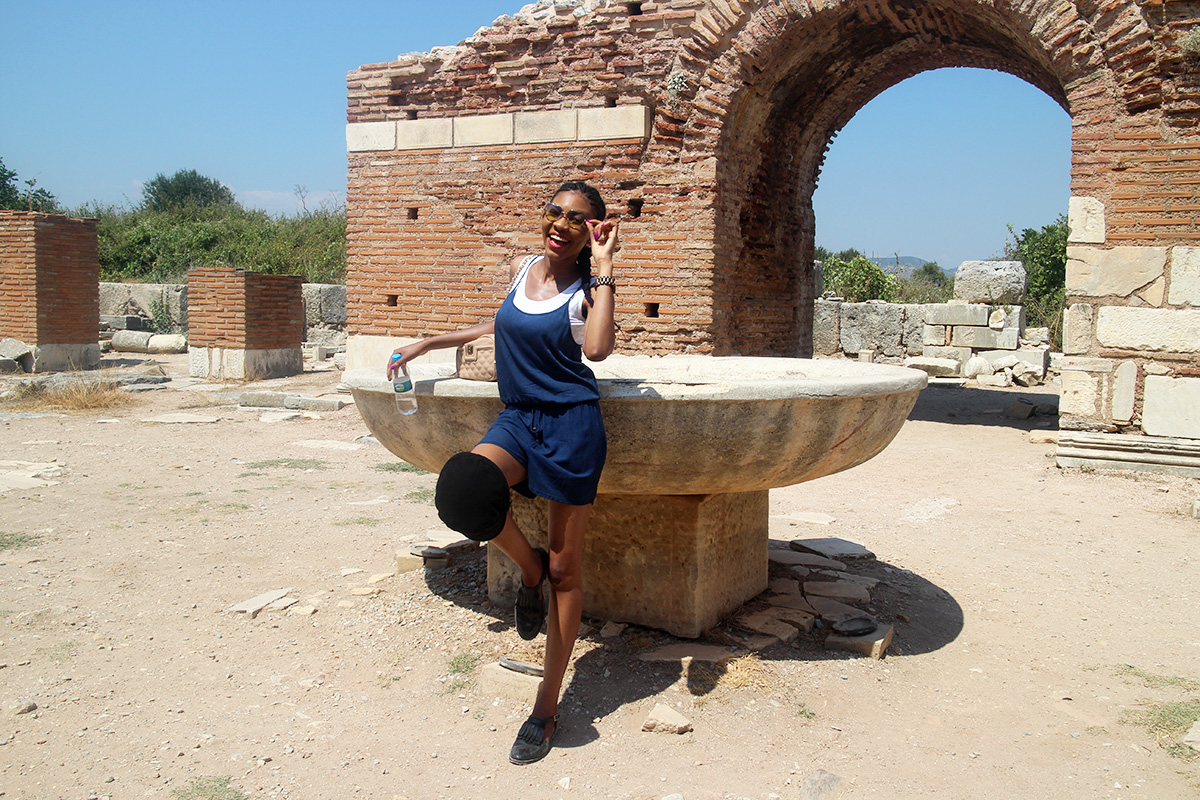 After visiting the church, i went back to the entrance and sat under tree shades to cool off before heading back to Selcuk town, i was so tired that i couldn't visit the house of Mary or any other tourist attraction nearby. I was more than happy with the Ephesus i visited though, i went home exhausted but it was totally worth the visit for me. On my way , i stopped for lunch at a restaurant in the town, i tried some Köfte (turkish meatballs) meal and baklava as well.
Wearing: H&M hat (similar hats here, here, here and here) || New Look Playsuit (love this, this, this and this || Asos Flats (love this and this sandal style) || River Island Bag (similar in nude, blue and black) || Jord Watch
It was really a happy day for me, i got to cross out an ancient city, one of the seven churches of Revelation from my bucket list, how's your bucket list looking yo?
Thanks for stopping by as always
Have a lovely day.
xx!
Keep Up With All My Blog Posts