The next day after my visit to the ancient city of Ephesus, my summer vacation in Selcuk part 2 continued with a visit to Pamucak beach, a sandy beach approximately 5km(3miles) long and open to the public.
It's the closest beach to both selcuk town and Ephesus. I took a minibus from the bus station which cost 3tl. I was surprised at how cool the beach was and it wasn't crowded at all, maybe because i went in the afternoon, i'm not sure but i liked it that way.
 I just walked around for a while to take a good look at the beach(i'm not sure i even got to half of it) then settled on some rocks for a while.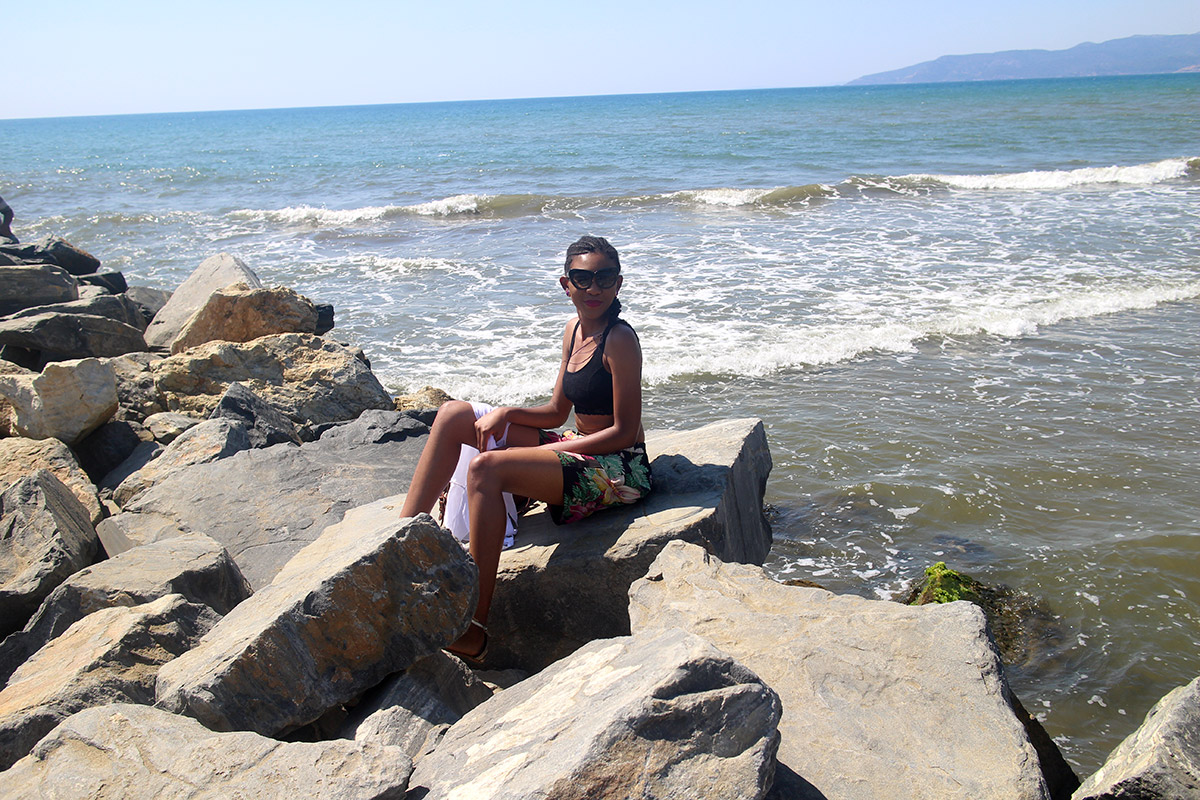 I met some hilarious fishermen who tried to teach me how to fish. I couldn't even carry up the net with the caught fishes #dontjudgeme #itsaholiday #lazymuch #whatever 🙂
While i enjoyed discussing fish with them i was also short on time because i wanted to visit the picturesque village of Şirince(sirince) later that evening.
  I walked over to where some other tourists were to dip before leaving (True confession: I'm not a good swimmer, so staying close to them was my way of staying safe, you know, just in case i begin to drift away wave after wave :))
 After i had enough, I cleaned up, changed my clothes, cooled off with a cold drink and left with a minibus back to selcuk bus station for another minibus to Sirince.
Get My Look: Newyorker Bralet (Love this and this ) || Asos Shorts (similar), Love this)
 The minibus ride from selcuk to sirince costs 3tl and takes about 15 – 20 minutes. The road to Sirince is narrow with a lot of turns up the hill but has amazing views for people that love nature and landscapes.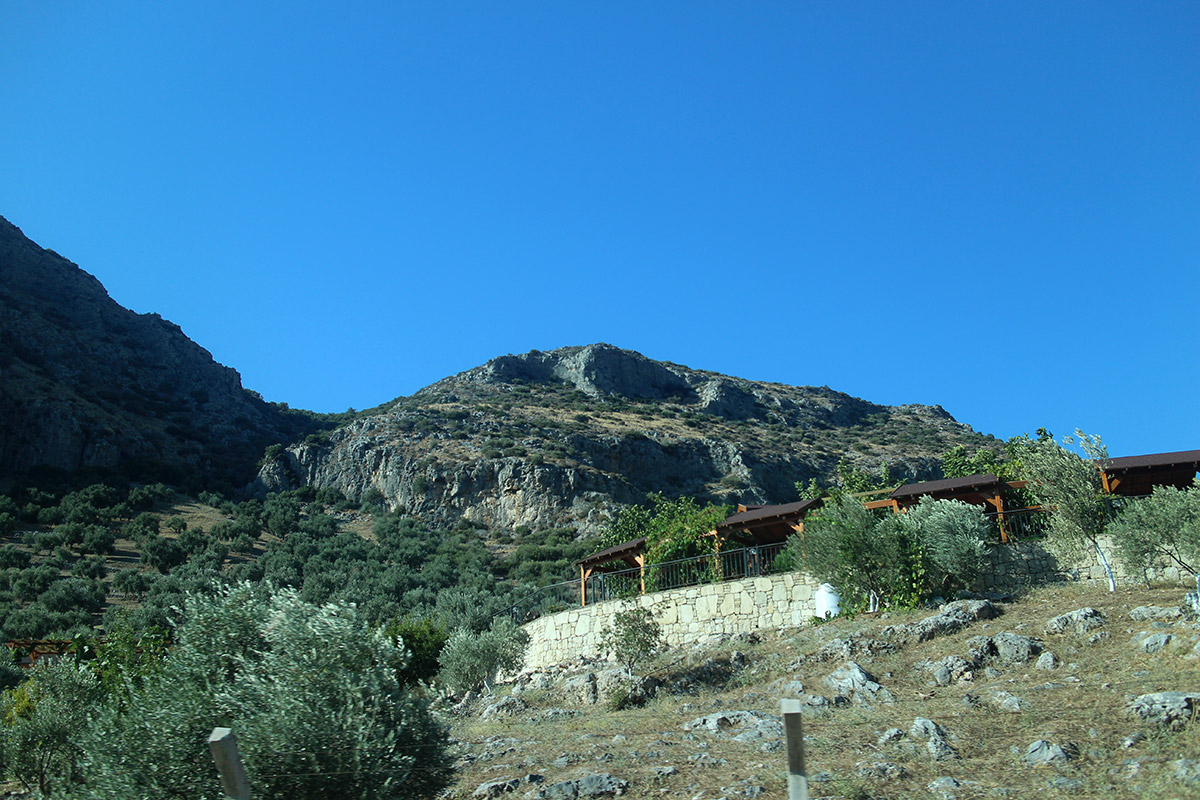 Getting there, i felt like i just arrived a market. While the village itself looked like a really cool old village from afar.
 It had a lot of shops (tourist traps as i call them) but if you can get past them, you can really enjoy the less crowded and cooler parts of the village.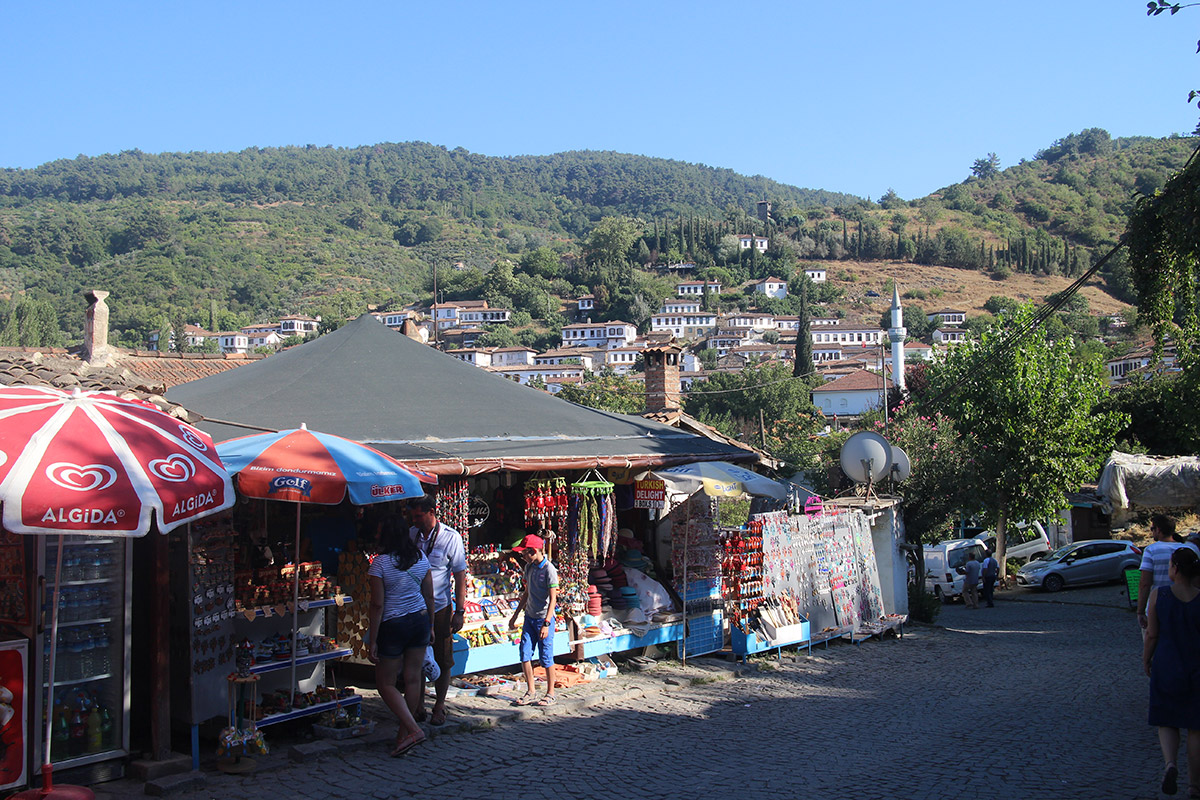 I read about the village before visiting, so i already knew what i wanted, i didn't waste time in the other tourist traps, i went into a natural soap and other stuffs store, bought some some soaps and magnets and continued exploring.
 I finally got to a wine shop that wasn't crowded and decided to try out some wines, one of the reasons i visited Sirince. This village is also known as the Tuscany of Turkey because of their locally produced wines. I tested all the wines in the store #dontjudgeme, that's how good they were. The wines are also affordable compared to other wine villages in other parts of the world. A bottle of red or white wine costs 30tl while a bottle of the fruit wines costs 25tl.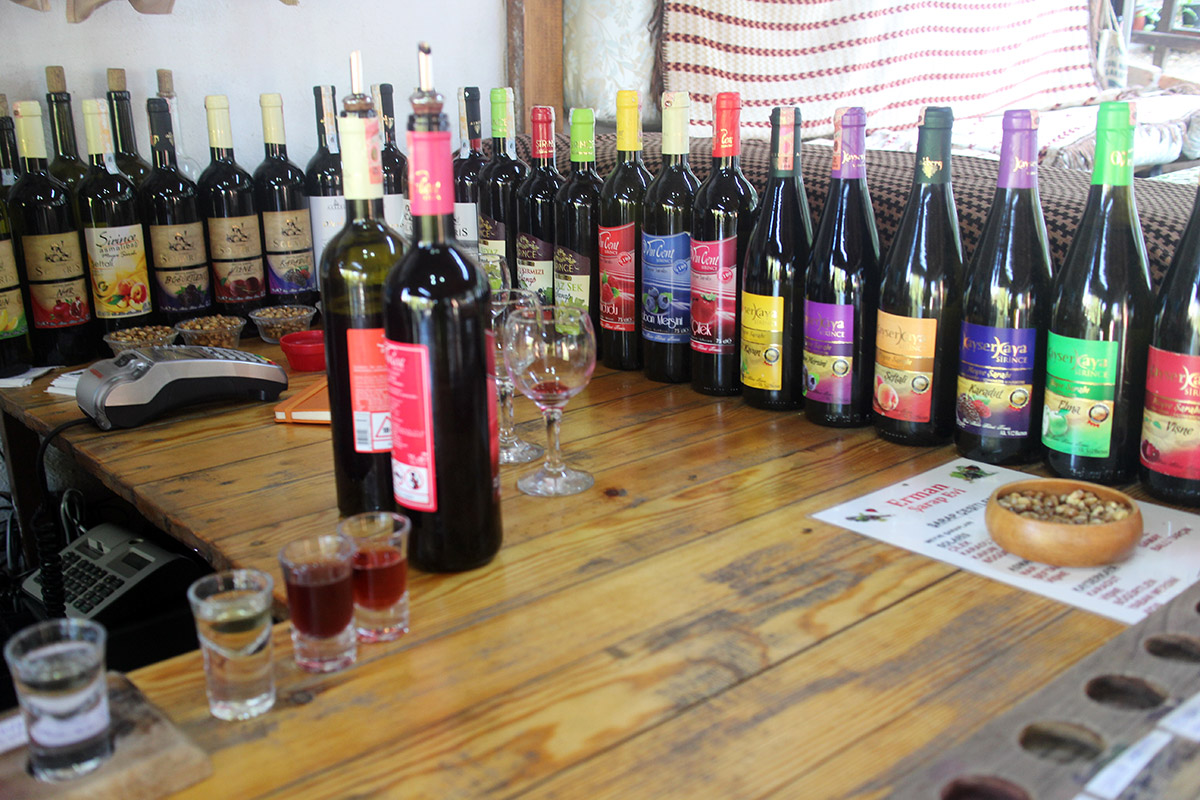 I bought a few and continued up a rather interesting road towards a church like most people. This road is definitely not for the weak, it's quite hilly and slippery but short, i guess the inhabitants have good shoes and they are probably used to it because i can't even imagine using it everyday.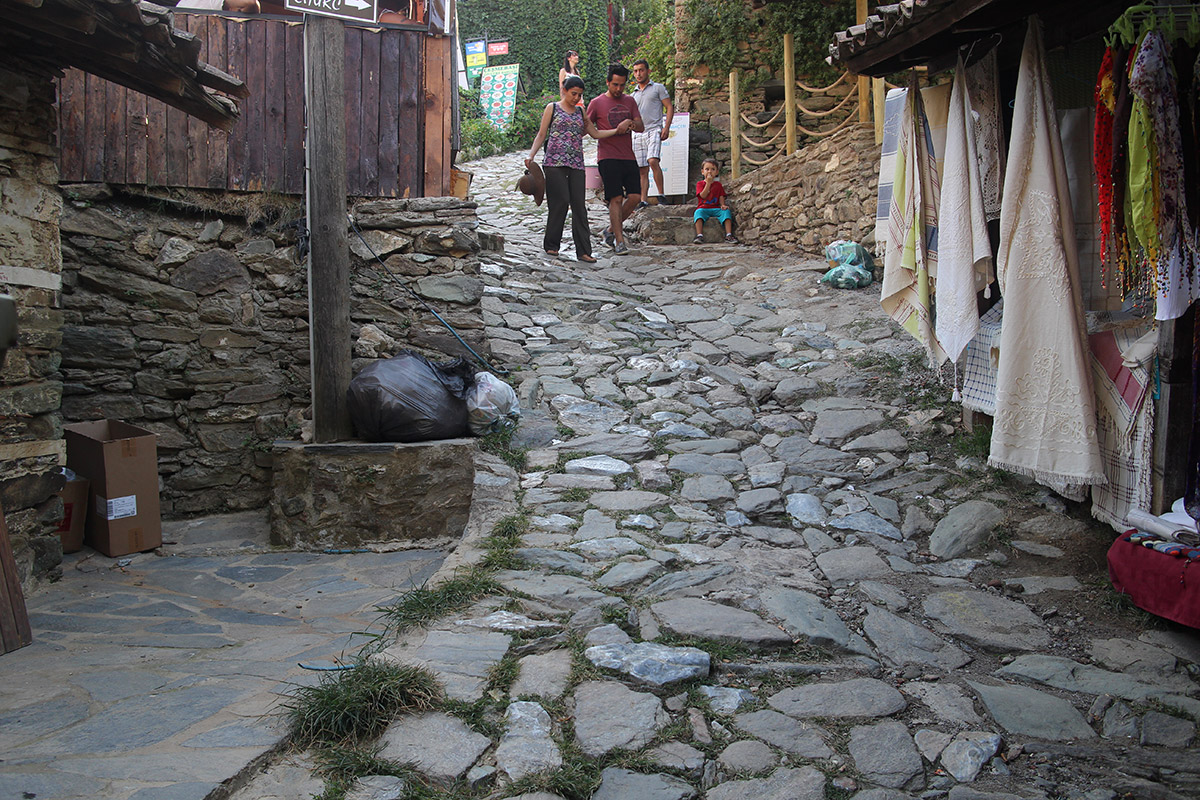 When I got to the church, there was a mini photo shoot going on with newly weds and their friends but they were almost finished when i got there so they left few minutes later giving me space to really enjoy the sunset and scenery. I met another solo traveler but this time a Turkish girl from another city who was camping in the nearby maths village. We took a couple of photos and left to get dinner. I don't even know the church we visited and i'm guessing that was the back side but i don't mind because i loved the scenery.
 Anyways, after walking past some shops and restaurants we finally settled for a restaurant, one of the ones i passed earlier My new found companion convinced me to try Gözleme (turkish pancakes) when i asked for something unique to try. After looking through the options i settled for the Krymah(stuffed with ground beef). I was expecting something less flat and dry with meat honestly but it came looking different. Though it wasn't completely bad, i wouldn't rush to try it again but their orange juice was too nice, very rich and sweet.
 After the dinner, we walked to a few more parts of the village, then i picked up my wines and left for Selcuk. From what i read online, i expected more from the village but i guess i kept my expectations very high. This village is cool for an evening visit after visiting your main destination. i wouldn't set out an entire trip for it, well unless it's for the  olives and wines 🙂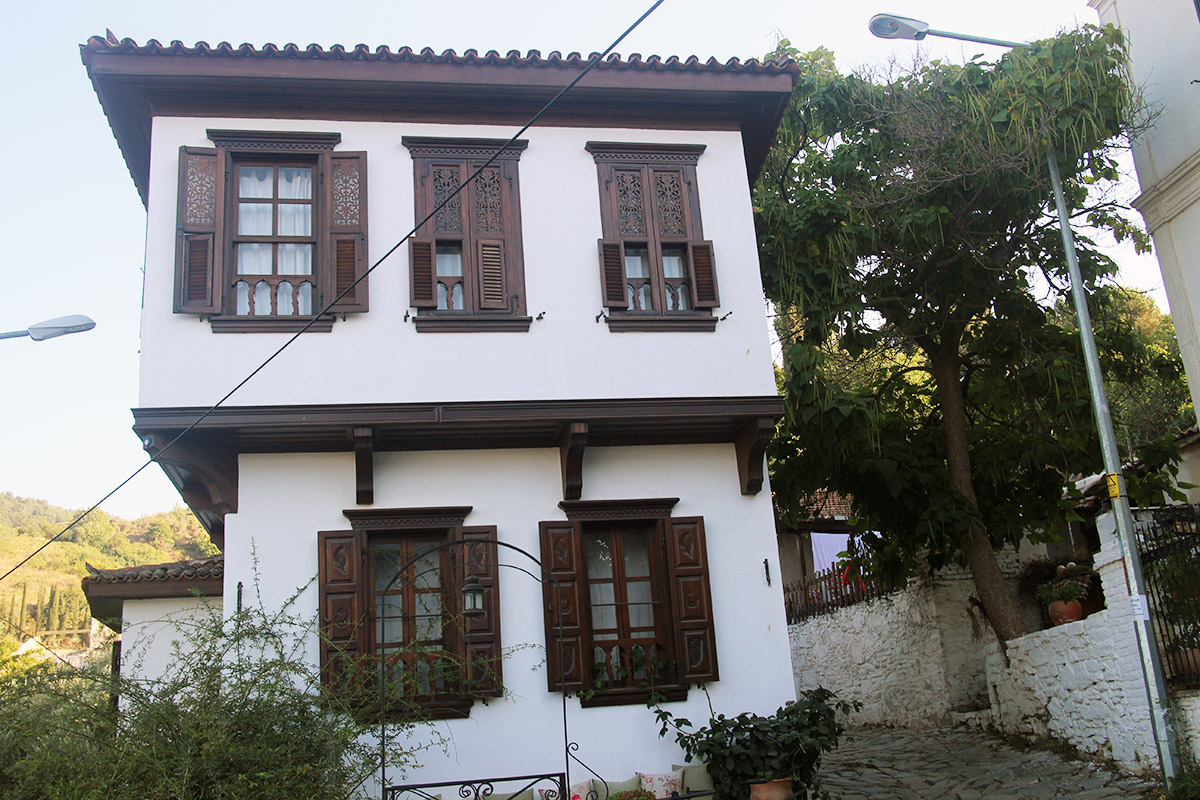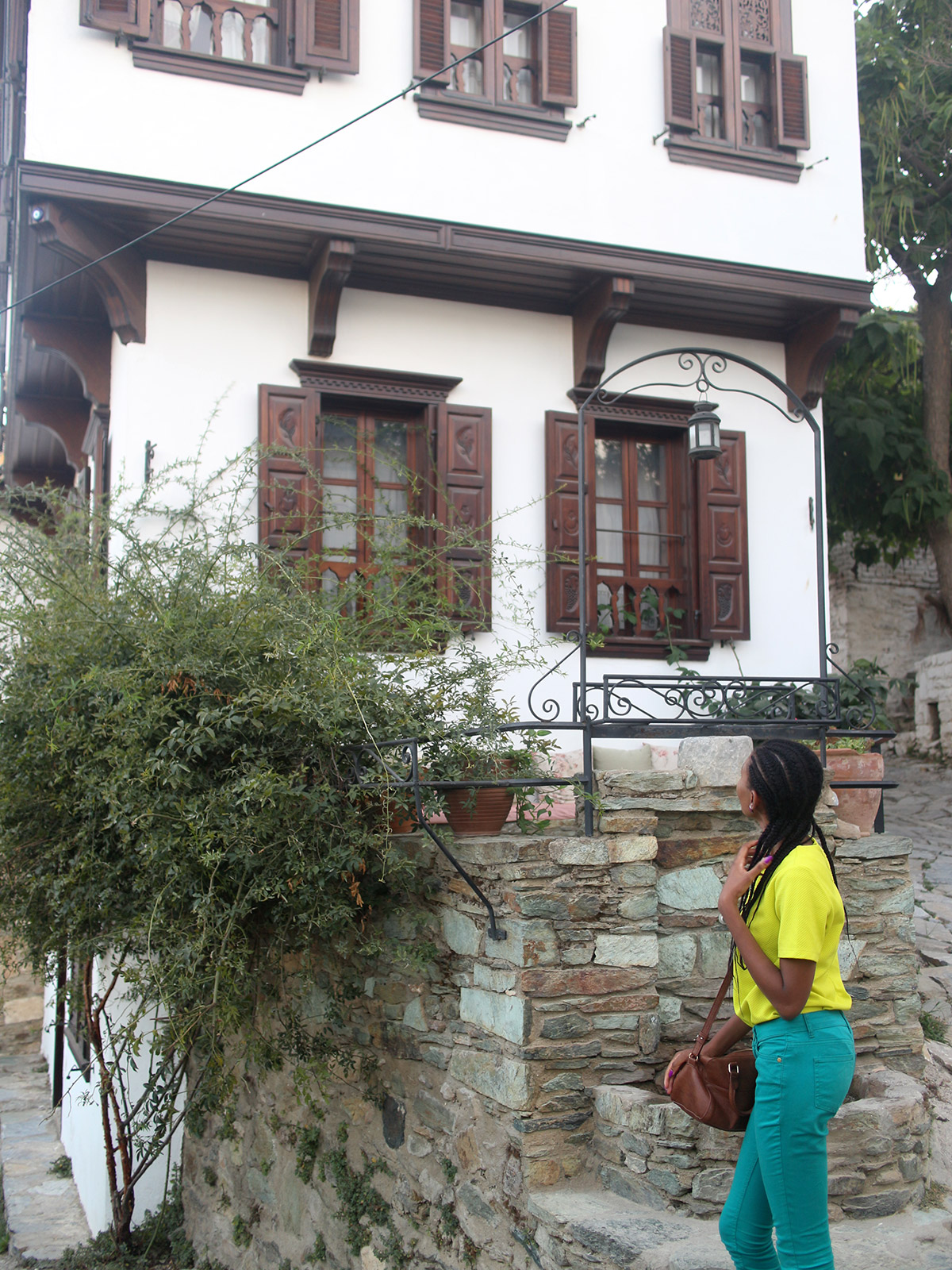 Get My Look: Incity Top (similar) || New Look Sandals (similar, love this) || Stradivarius Bag (love this) || ZeroUV Sunglasses *c/o
Thanks for stopping by as always
Enjoy your Sunday.
xx!
Keep Up With All My Blog Posts