When you hear stole, think of the well trimmed graduation scarf worn by graduates while receiving their diplomas! For the purpose of this post, forget that and lets talk about the women's fashion aspect.
  A stole is a long scarf or shawl, especially of fur or similar material, worn loosely over the shoulders. From my little research, a stole is typically narrower than a shawl and of simpler construction than a cape; being a length of a quality material wrapped and carried about the shoulders or arms.
  Lighter materials like silk and chiffon are simply finished that is, cropped, hemmed and bound while heavier materials like fur and brocade are often lined as well.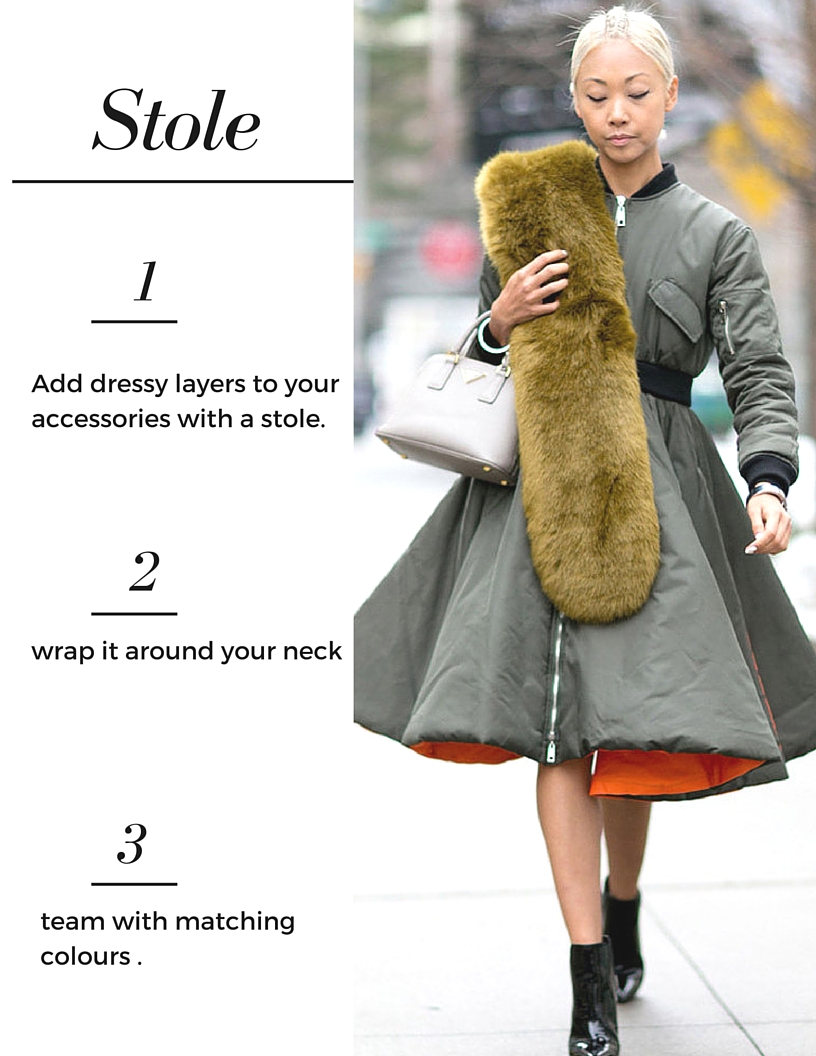 I will be concentrating on the faux fur versions in this post because they are the most popular versions of stole and were widely seen on the runways and streets during fashion weeks this year.
 During fashion weeks, the fur side stoles stole the show. For fall when the temperature hasn't gone all crazy, rather than wearing your stole around your neck or shoulders, you can drape it over one shoulder like a sash to add some style to your outfit.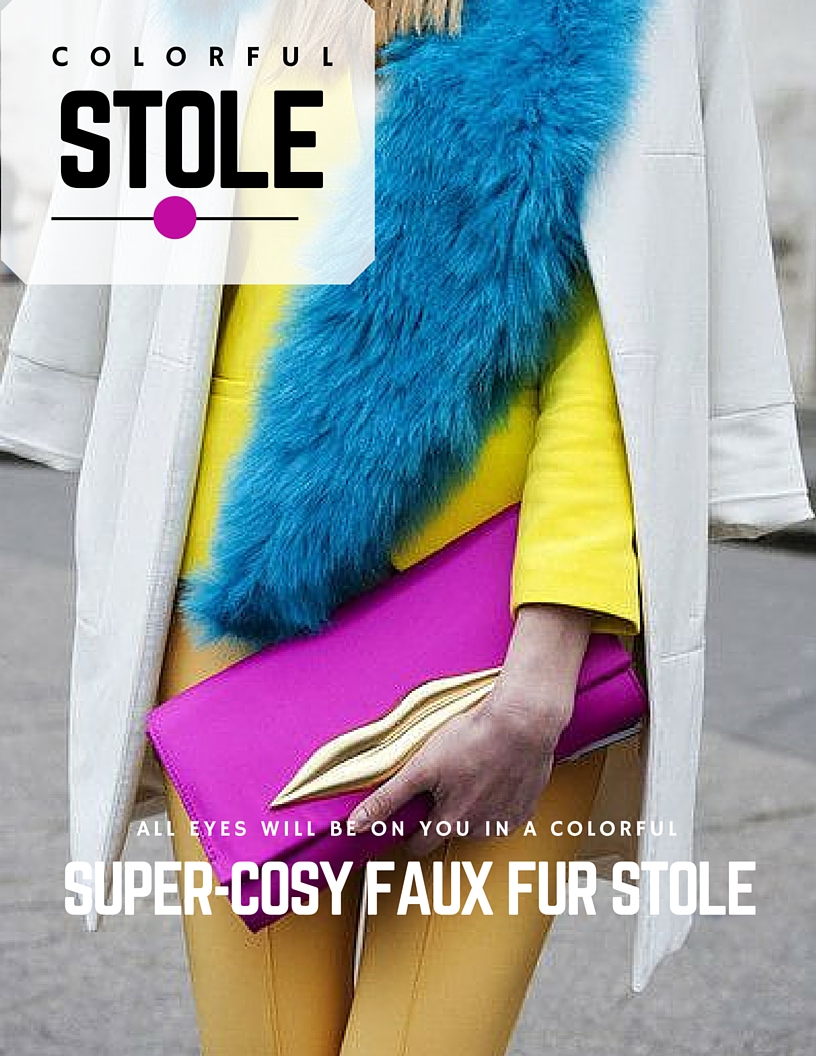 Showing up to an event draping a stole on one shoulder will draw some attention to you but all eyes will definitely be on you if you show up in a colorful super-cosy faux fur version.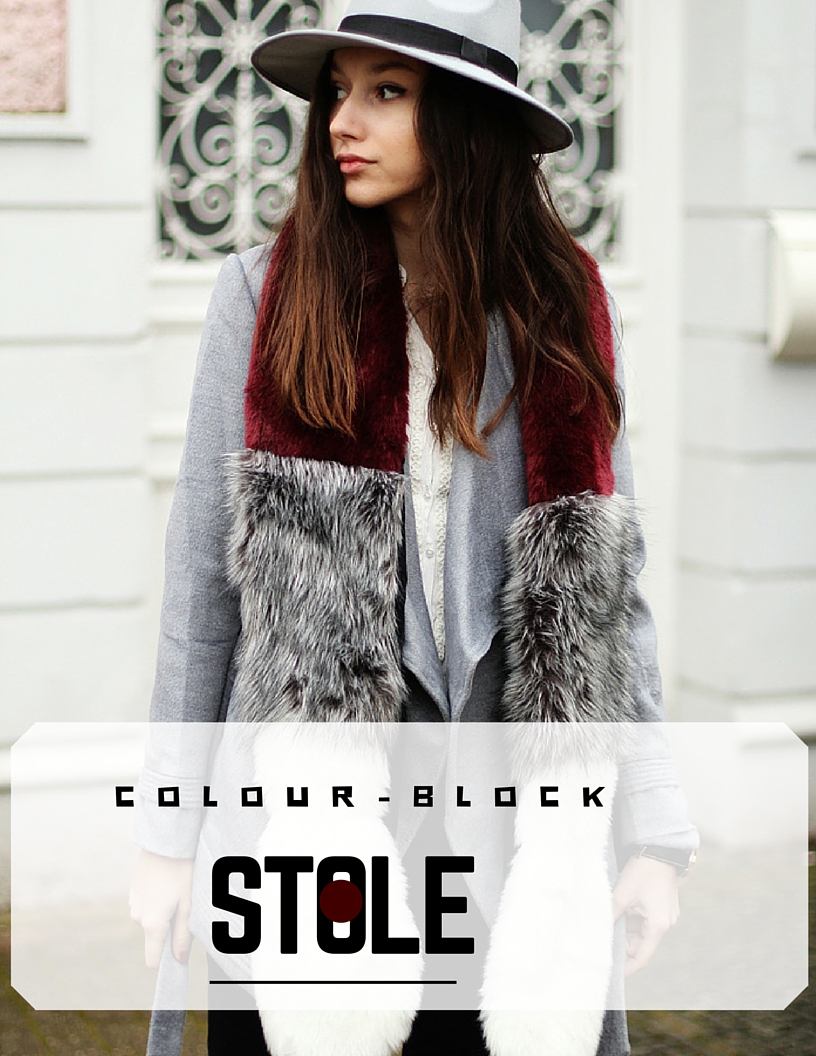 …and if you are not sure of the single colors to stick with, you can always get a colour-block stole, that way you have as many colors in one stole as you like. You would be able to wear a multi colored version with a wider range of colors in your wardrobe.


So, what do you think about faux fur stoles a.k.a fur scarves and the entire trend?
*Original image sources: Vogue, Glamour and The fashion cuisine.
You might also like my posts on women's blanket scarves – blanket stitch cape trend and men's blanket scarves a.k.a Manket.
Thanks for stopping by as always
Have a nice day.
xx!
Keep Up With All My Blog Posts