So i haven't always been big on jeggings for 2 reasons: 1. most of the ones i saw were always too skinny, they were like tights on me (I'm already slim) and 2. most of them lacked side pockets (one of the main things i like in pants). This diesel livier jeggings is one of the few that I've seen that wasn't too slim and looks and feels just like a regular denim so, when i received it from Get the label via Etailpr, i was excited because it looked and felt as thick as regular jeans as i was hoping. Get the label is a store whose aim is to give people the opportunity to buy top high street brands at rock bottom prices. You can find lots of top brands and products at affordable prices.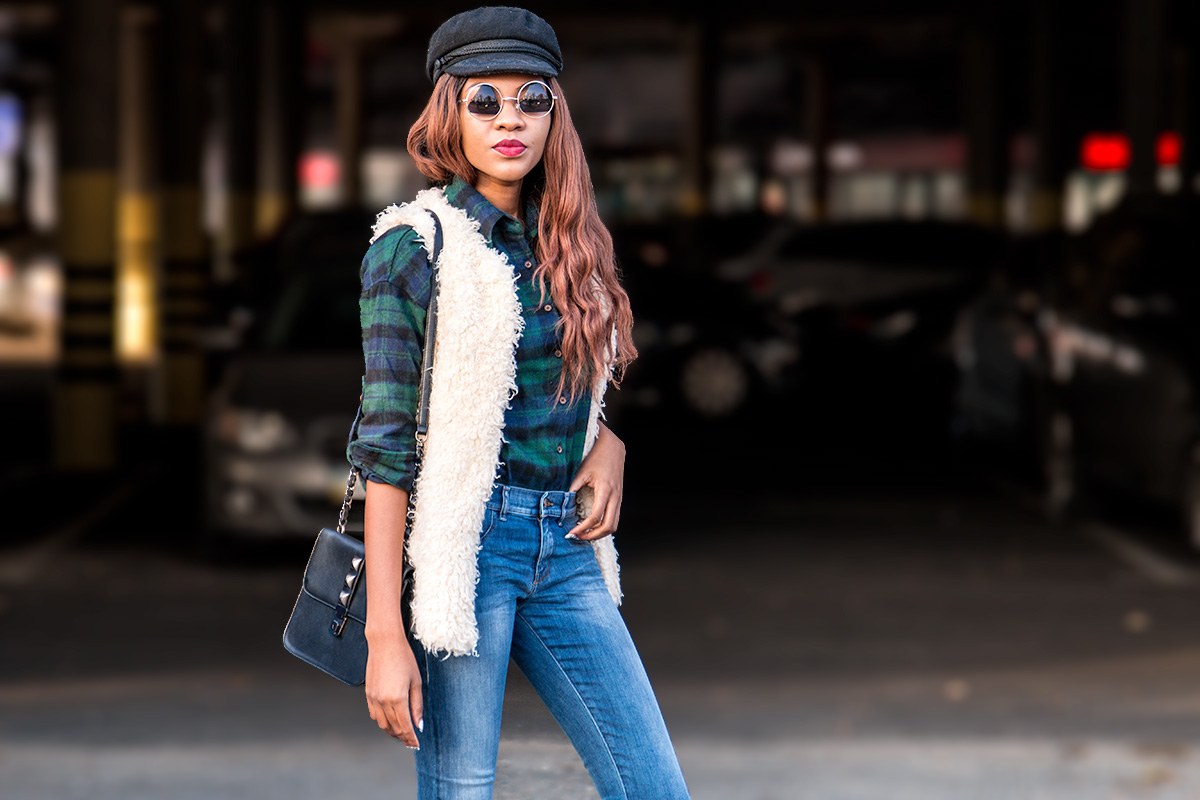 Honestly, I didn't realize this was jeggings till i received the package, I guess i didn't pay enough attention while making my pick. While trying it on i noticed it didn't have side pockets, i had to check again online to be sure it was same product i picked plus the inner label has the product name boldly printed on it. After that, i was convinced they were truly jeggings not regular denim. What is jeggings anyways? Leggings made to look like fitted denim, so basically they are 'denim' leggings.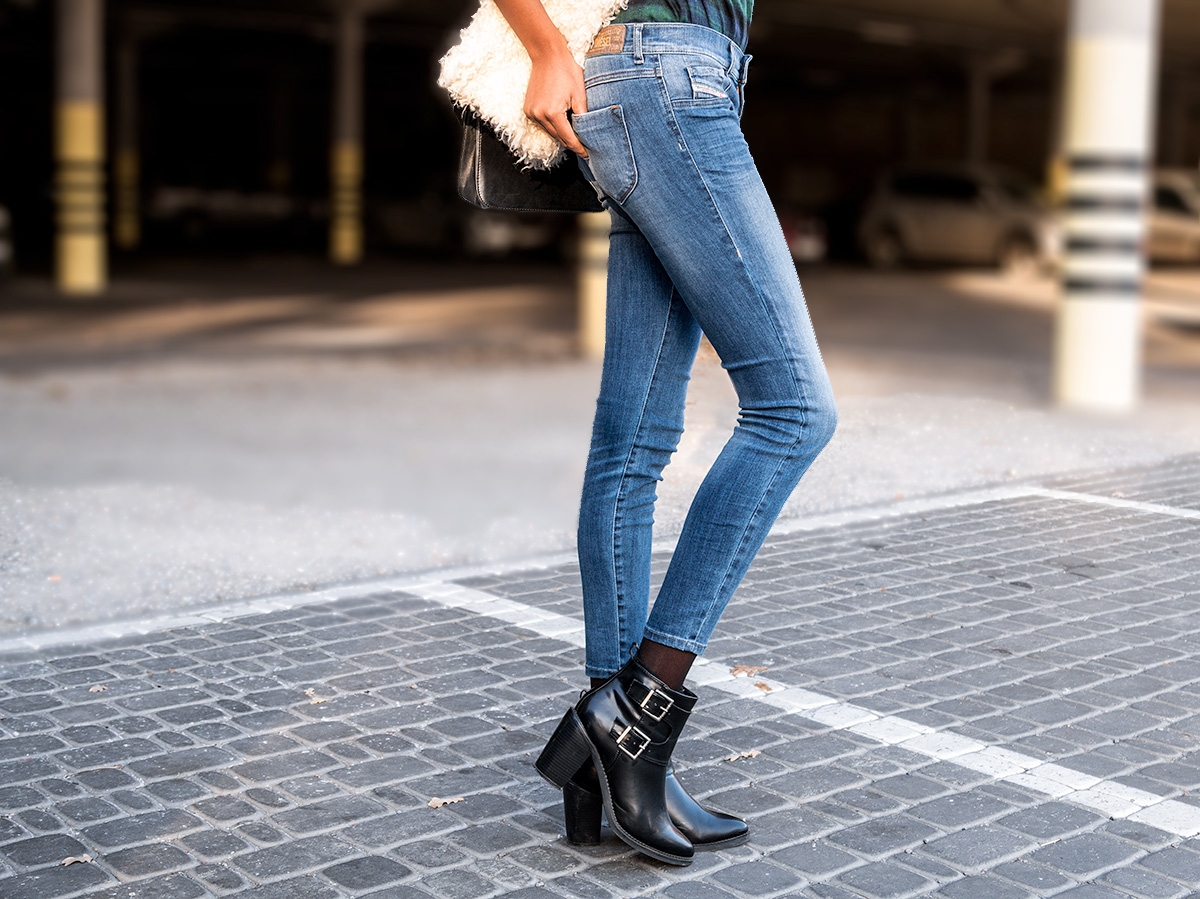 I remember in the past when i wasn't comfortable wearing pants that weren't completely full length (which was difficult for me to find by the way because of my height) but now that above ankle lengths are in fashion, i'm more comfortable wearing pants of different lengths so instead of wearing longer boots i opted for these missguided boots i bought a while back so as not to take away the style of this Diesel jeggings.
I thought of a way to style the jeggings in a not-so-casual way while keeping the entire look stylish and chic so instead of wearing just this plaid shirt c/o Dressin i added my faux fur gilet which i have already worn on the blog over dresses here and here then accessorized with my H&M newsboy hat that you've already seen on the blog during my visit to Ephesus and added a little more edge with my cutout sunnies you've also seen a couple of times on the blog, most recent being this wide brim straw hat look.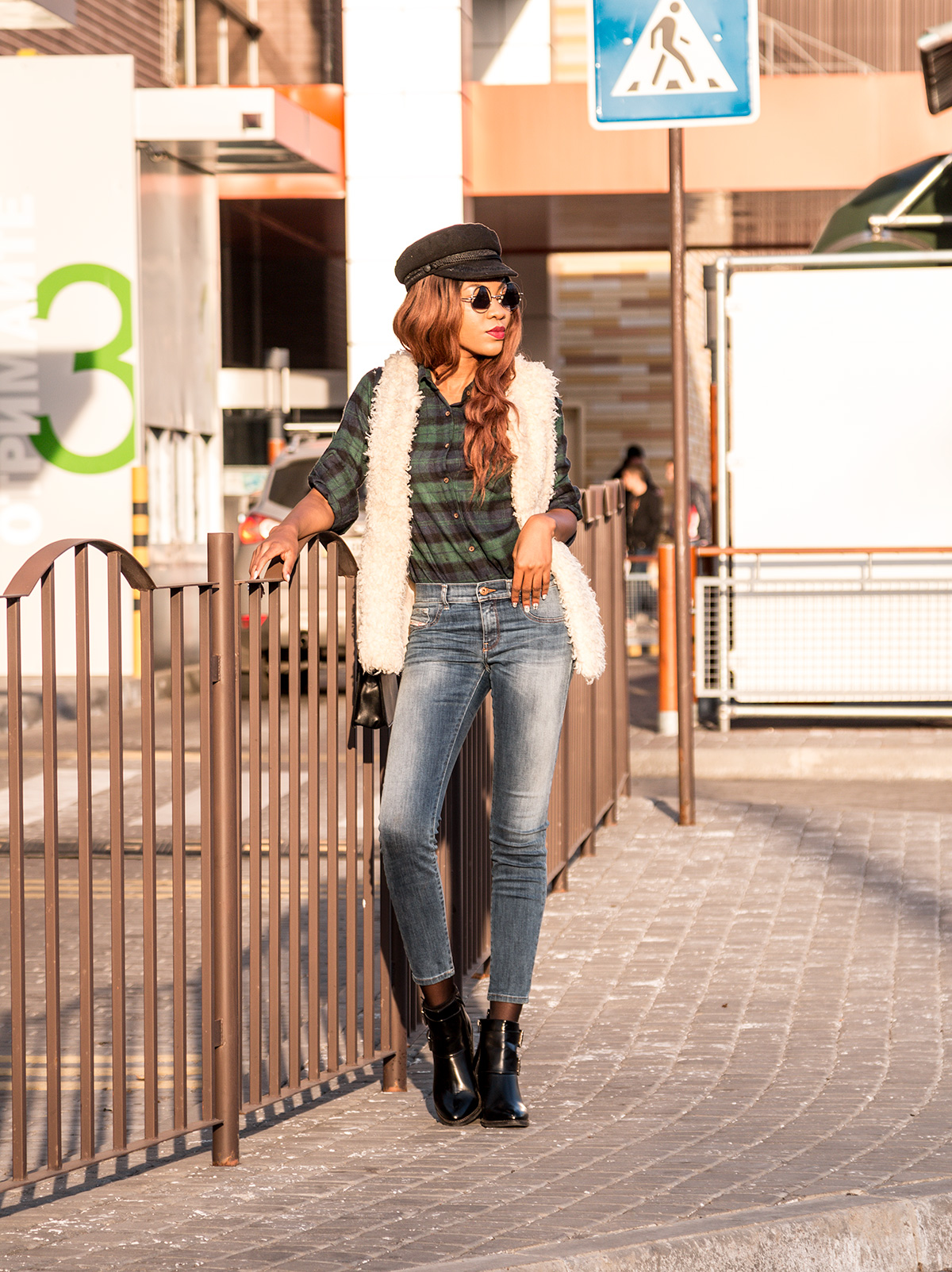 So that's how i put together this look, what do you think? How would you style your jeggings?
Wearing: Plaid Shirt c/o Dressin || Incity Faux Fur Gilet (Get similar, Love this longer length and its cheaper alternative) || Diesel Jeggings c/o Get the label || H&M Hat (get similar style or PU version) || Missguided Boots || Centro Bag (similar style, love this and this with buckles)|| Round Sunnies (love these round styles here and here)
*Photos taken by
Ahmad
.
Thanks for stopping by as always
Have a great day.
xx!
Keep Up With All My Blog Posts