Some people dread the cold seasons not just because of the freezing weather but also because of bulky clothes and lots of layering for warmth, the season that jeans come in handy, I am one of those people by the way. Even though i love jeans (they're easy), i find them a bit restrictive but totally useful during winter but sweater fashion doesn't have to be with jeans as popularly worn by a lot of people, sweater fashion can be very chic as trends and fashion pieces from the previous year and this year have proven, with lots of street style and blogger styles to draw inspiration from. It doesn't have to be just the good old sweaters over a pair of jeans anymore.
 I love that there are now more sweater co-ords, sweater dresses and many styles of sweaters to choose from to look stylish even in the cold seasons. I've put together a few sweater fashion looks i like from some of my favorite bloggers that you might like as well. These looks suit different occasions but they are certainly not for all degrees of cold.
 Stella of Jadore-fashion and Mary of The Cocopolitan sure know how to rock knitwear and they are totally giving us some stylish cold shoulders in their off shoulder sweaters.
 I also love these looks with the sleeveless sweaters, Mary totally rocked her long sleeveless sweater and Stella rocked her short version.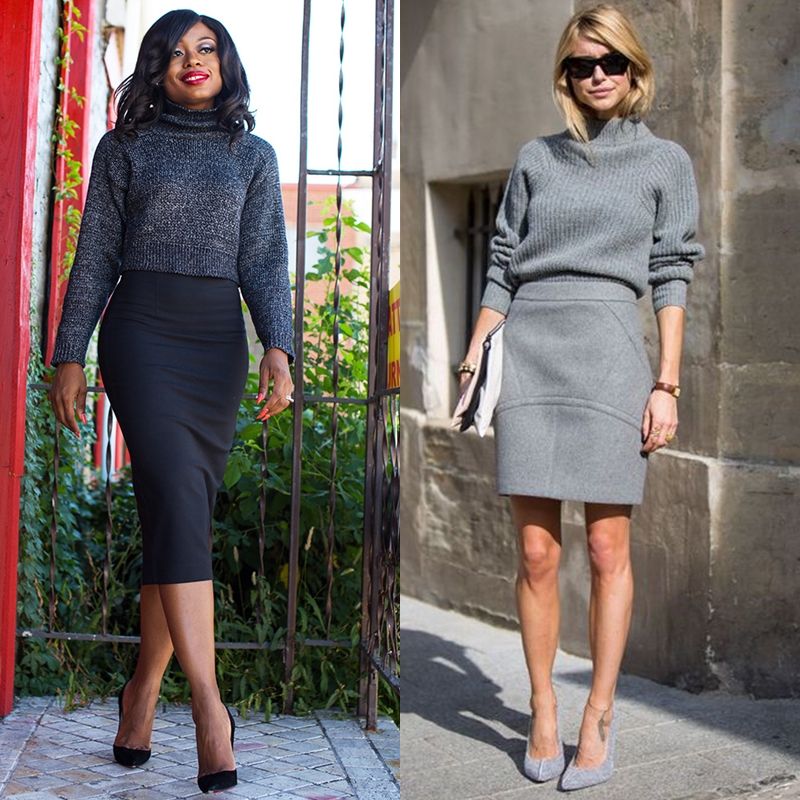 If you follow Stella's blog then you would know that her work style outfits are simply the best and i love how simple yet stylish this work style is with a crop sweater. I also love the look on the right.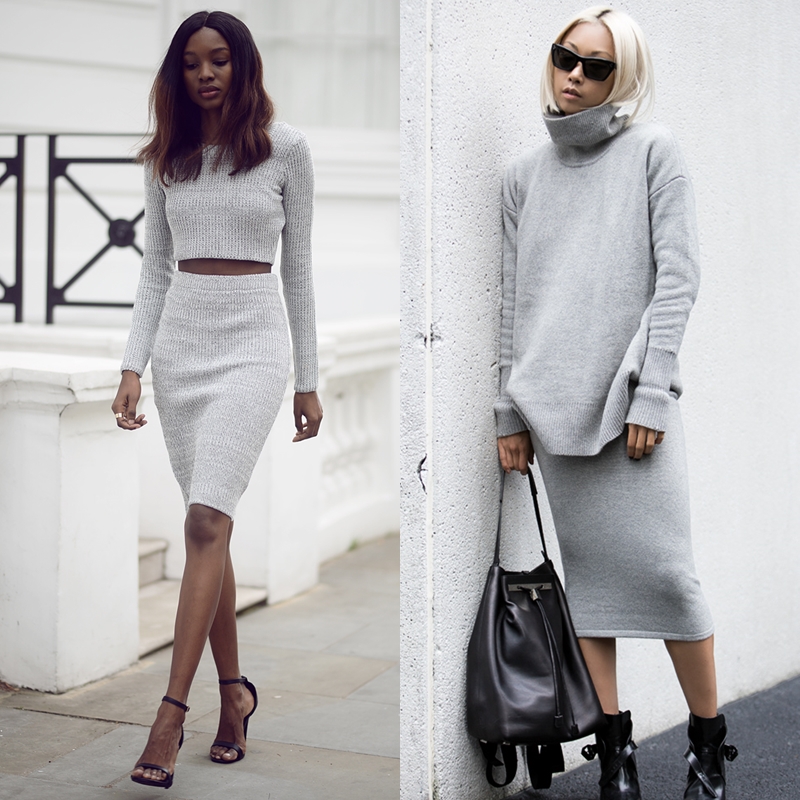 You can always go the co-ord route like Natasha of Bisous Natasha did above with heels or go for a more casual look like the outfit on the right.
 Cold season doesn't mean the end of shiny accessories, you can always spice up your look with accessories like Natasha and Mary did above.
 Okay, you can totally skip the previous looks and go back in time while sticking to current fashion trends in this 70s chic outfit like Natasha did above. Love love the look!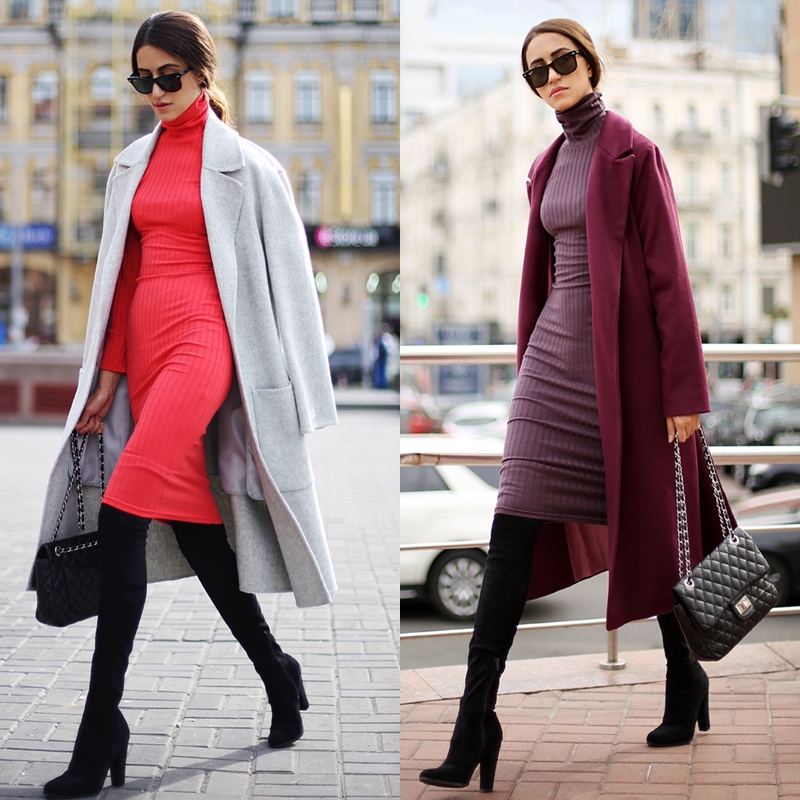 Of course, not all temperatures can allow for the previous set of outfits during the cold season, mine certainly wont unless you don't mind cold knees and frostbite. That doesn't mean you can't pull off the "no-jeans with sweaters look", Tina of Tina Sizonova sure knows how to wrap up.
Shop the post and even more knitwear options below!
* On a side note, I want to thank everyone that entered my giveaway, but there can only be one winner, the winner is Abril of
the color palette
, Congratulations!
Thanks for stopping by as always
Enjoy the rest of your day.
xx!
Keep Up With All My Blog Posts