Happy Sunday lovelies, Here's another plaid look, you remember i posted a plaid shirt look few days ago, for today's look, it's a plaid skirt , long trench and polo neck fall look. Winter is coming so it's time to style most of my fall pieces before the freezing weather starts.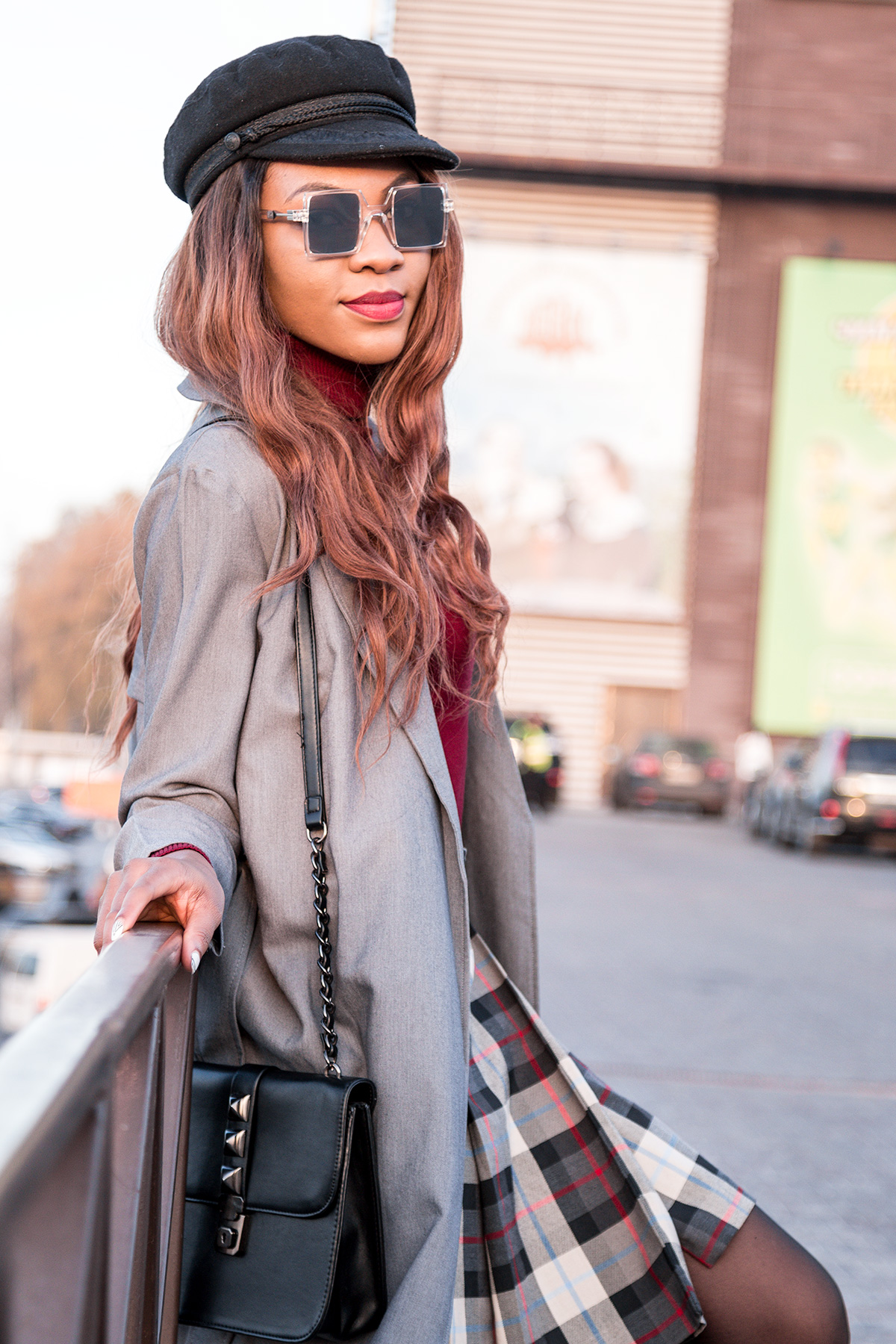 You remember this grey trench from this post, i decided to add a little color this time while still incorporating fall 2015 colors, i styled it with this polo neck top c/o Dressin and it was a perfect combo to try with this plaid skirt i bought in Kiev at the beginning of summer which i never got the chance to wear till now. This long trench and polo neck fall look will also look stylish with a fedora hat, both short brim and wide brim but i chose my newsboy hat instead for a 'different from usual' look.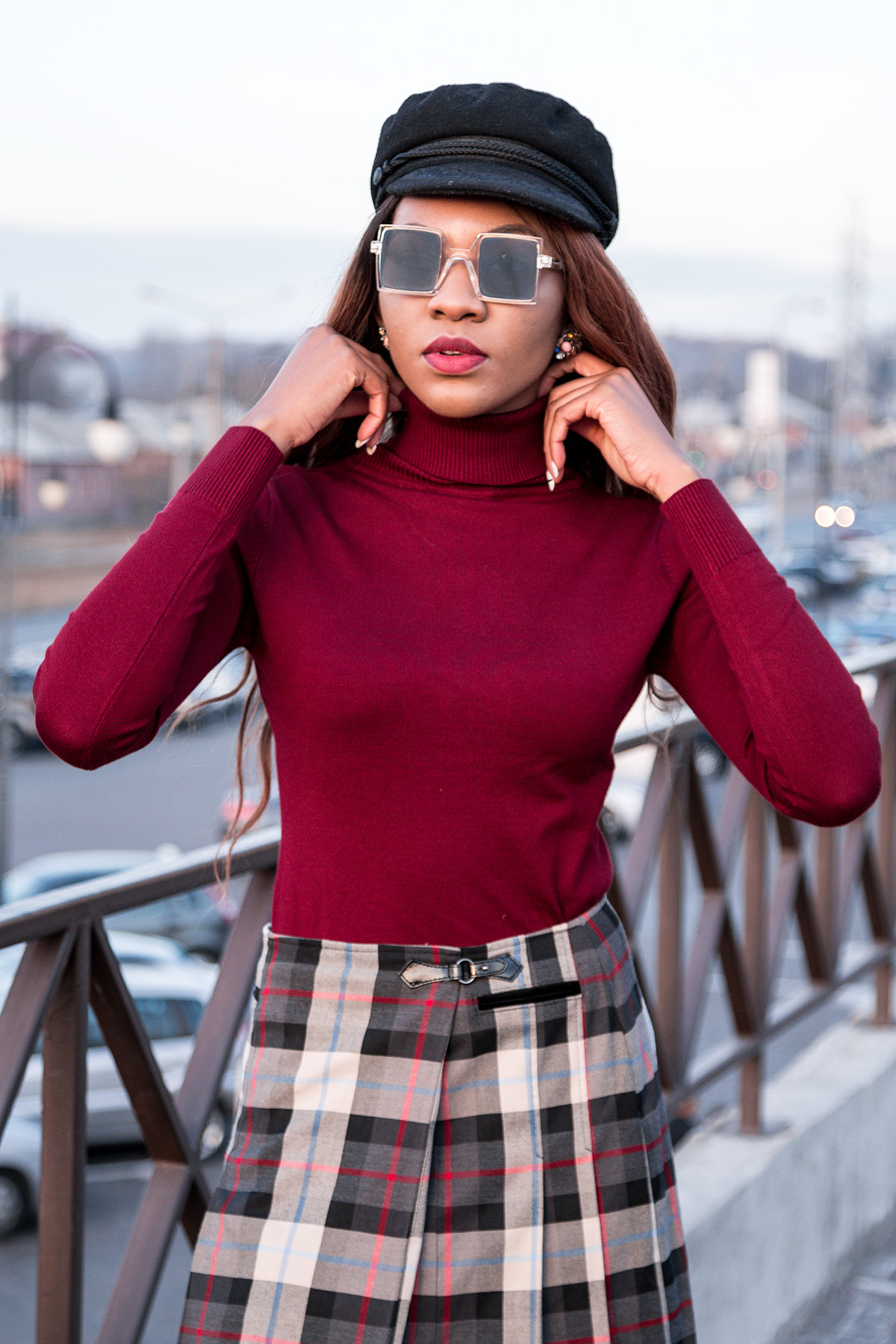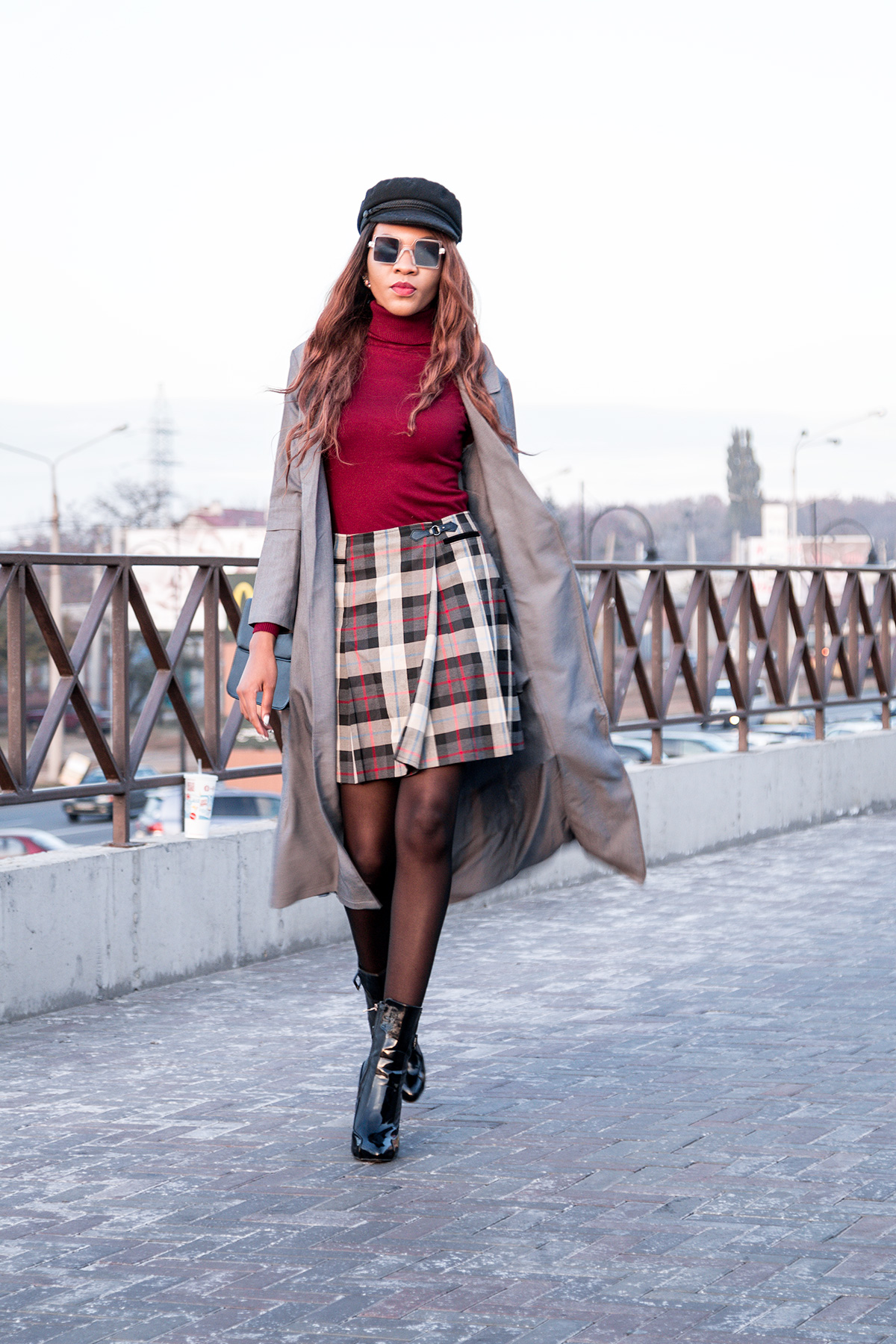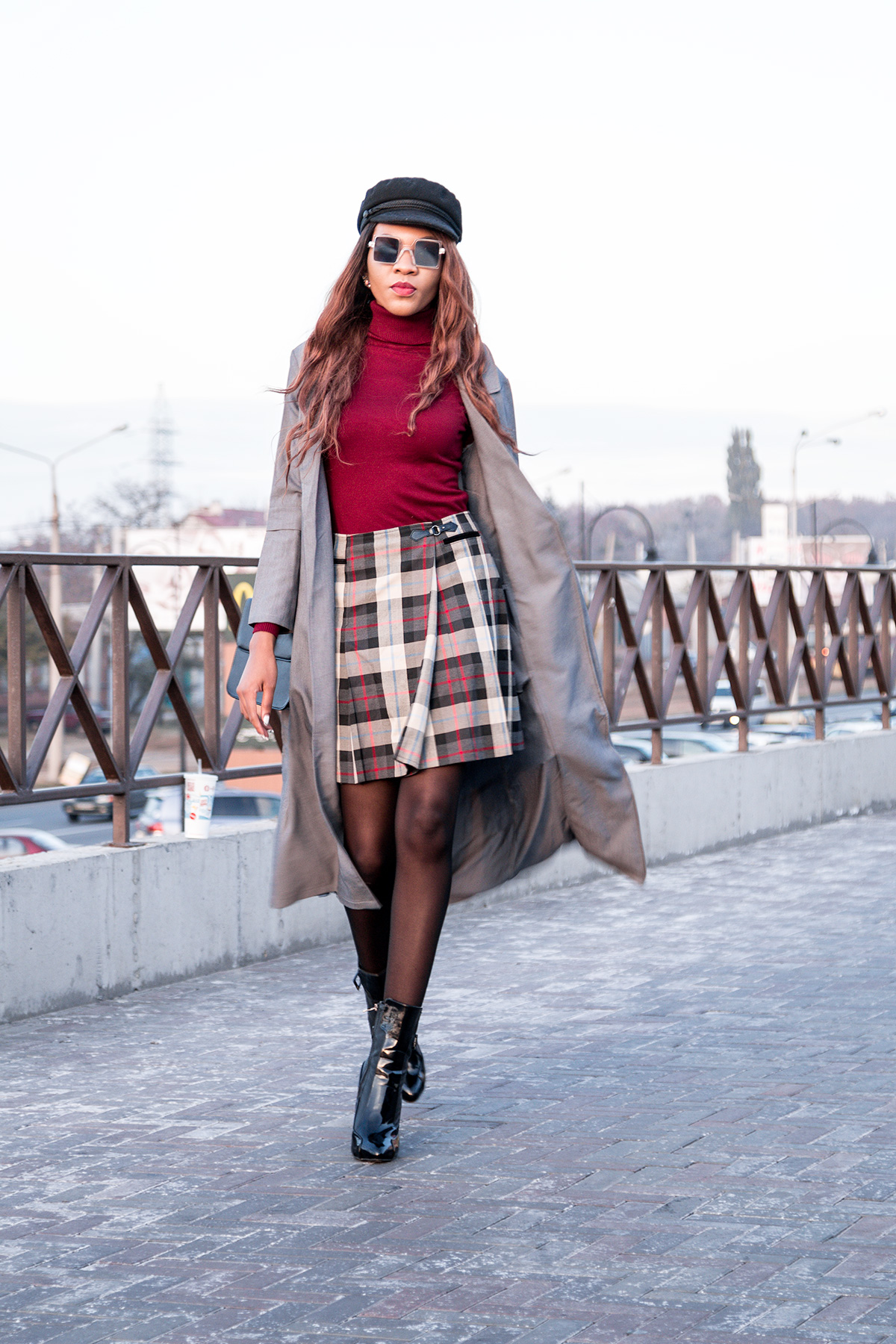 I find trench coats really stylish on short pieces, like short skirts and dresses or generally any piece that is shorter than the trench but they also look great on pants both fitted and loose and i have a trench coat look on pants coming up soon on the blog with my khaki trench coat. So, what do you think of this look, If it were you, how would you style your trench coat with a skirt?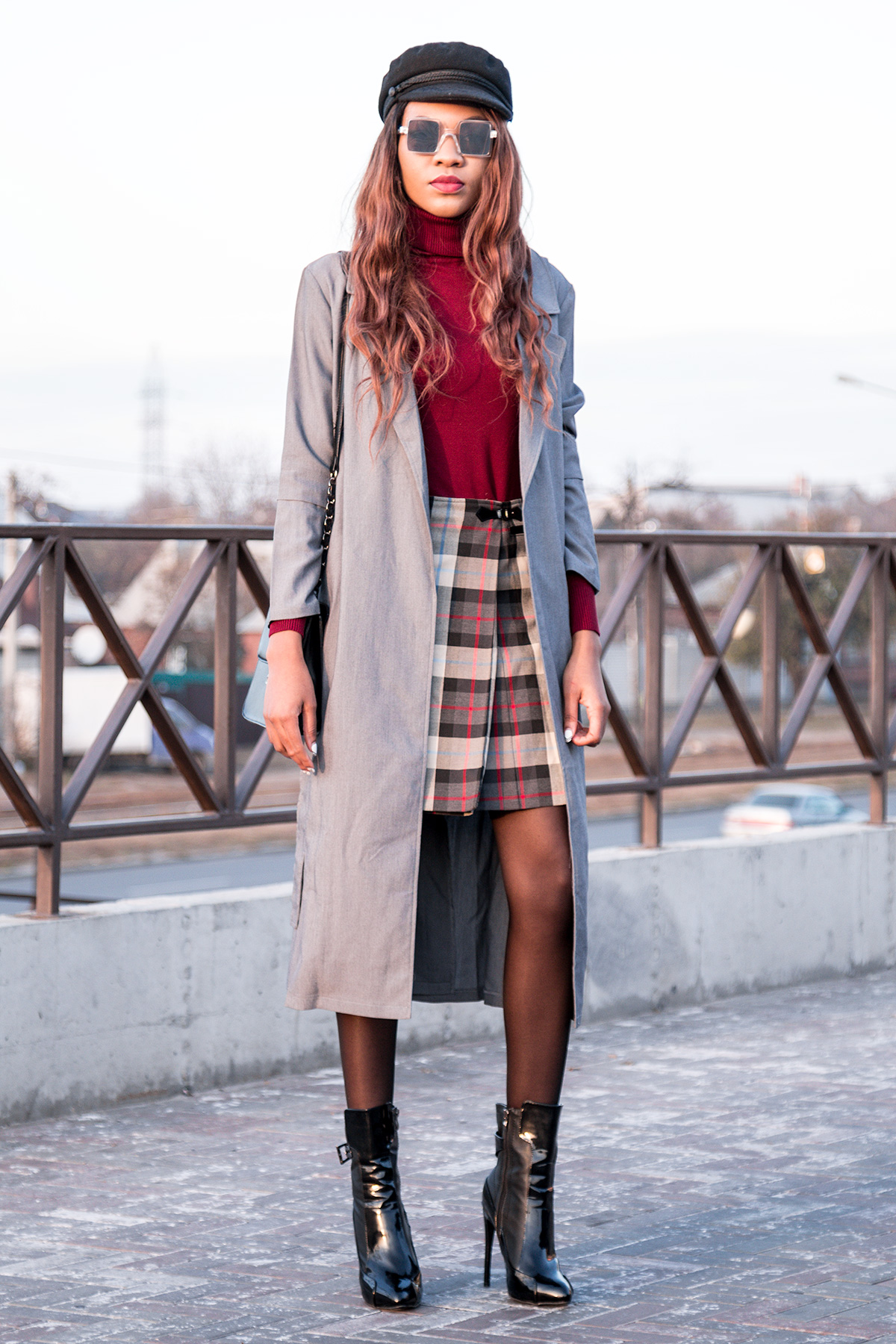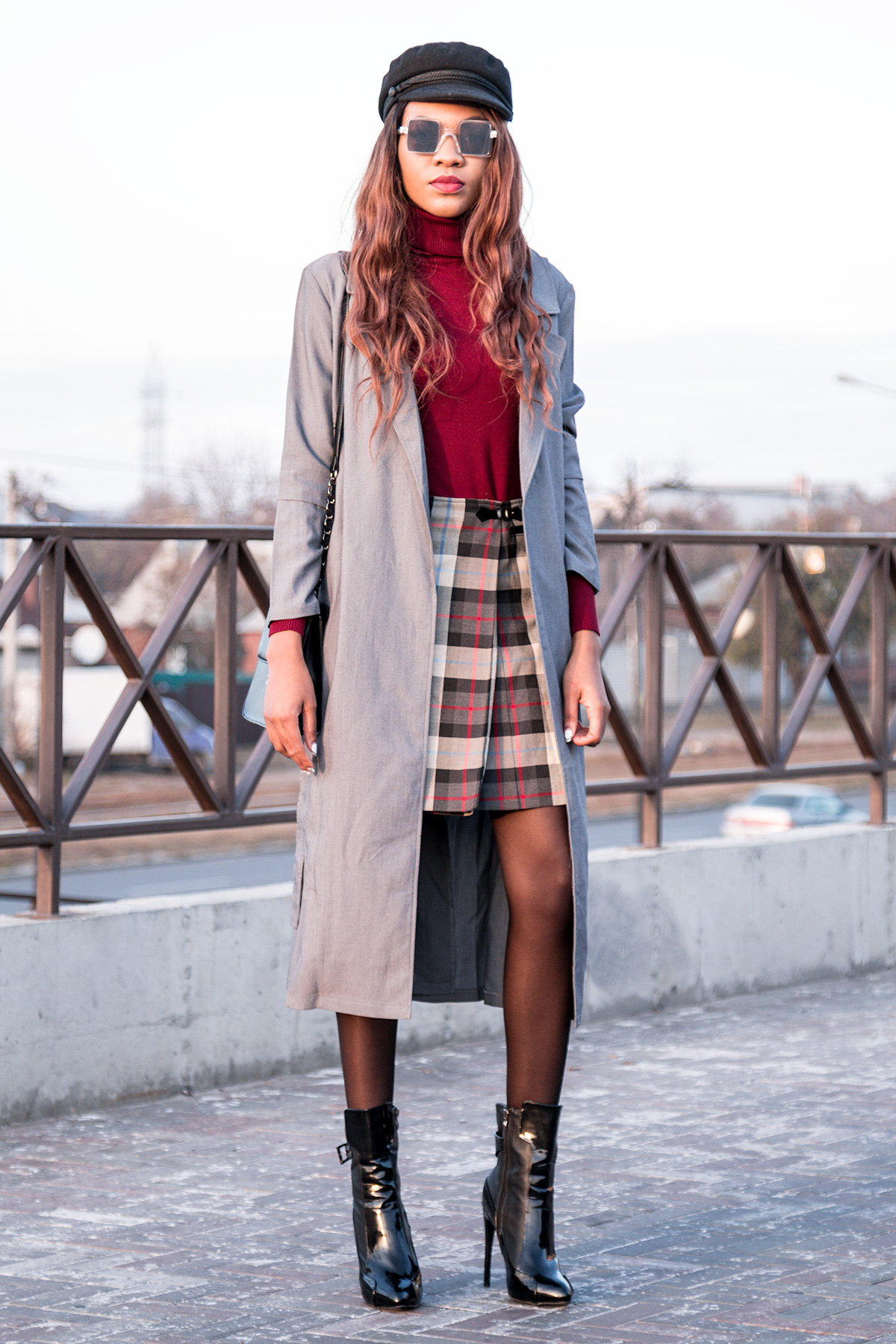 Wearing: Top c/o Dressin || Trench c/o Shein || Plaid skirt from last summer (get similar, love this color) || Boohoo Boots (get similar, love this and this) || H&M Hat (get similar versions here and here or PU version) || Centro Bag (love this and this) || Sunglasses c/o Polette
*Photos taken by
Ahmad
.
Thanks for stopping by as always and remember to pray for peace to reign in the world, there's so much bloodshed.
Have a great week ahead.
xx!
Keep Up With All My Blog Posts