It's almost Christmas and the Christmas holiday looks inspiration, posts and wishlists are flooding the web. While i would totally love to get in the Christmas holiday looks spirit, it's a bit difficult here as Christmas isn't celebrated on 25th December like in most parts of the world. There are decorations and stuffs but it's not the same as when people celebrate for weeks back in my country. Christmas used to be one of my favorite times of the year but since I've been in Ukraine, i can barely feel the Christmas spirit, I've even had to go to Uni on some Christmas days few years back. We usually have Christmas dinners in churches, you remember previous ones on the blog here and here or create some sort of Christmas activity with friends on 25th and after that, it's back to normal.
I've always worn red to dinners and most Christmas-related events but this year if i attend any, i will definitely try to stay away from red unless the theme is strictly red. I've put together 5 Christmas holiday looks i would totally rock if i was really in the holiday spirit.
1. The Dinner: I would totally love to wear a long dinner dress again, it's been a long time since i wore one last, the short ones took over. This black long sleeve lace dress with slit would be perfect with minimal accessories like this globe shaped bag and strappy t-bar sandals.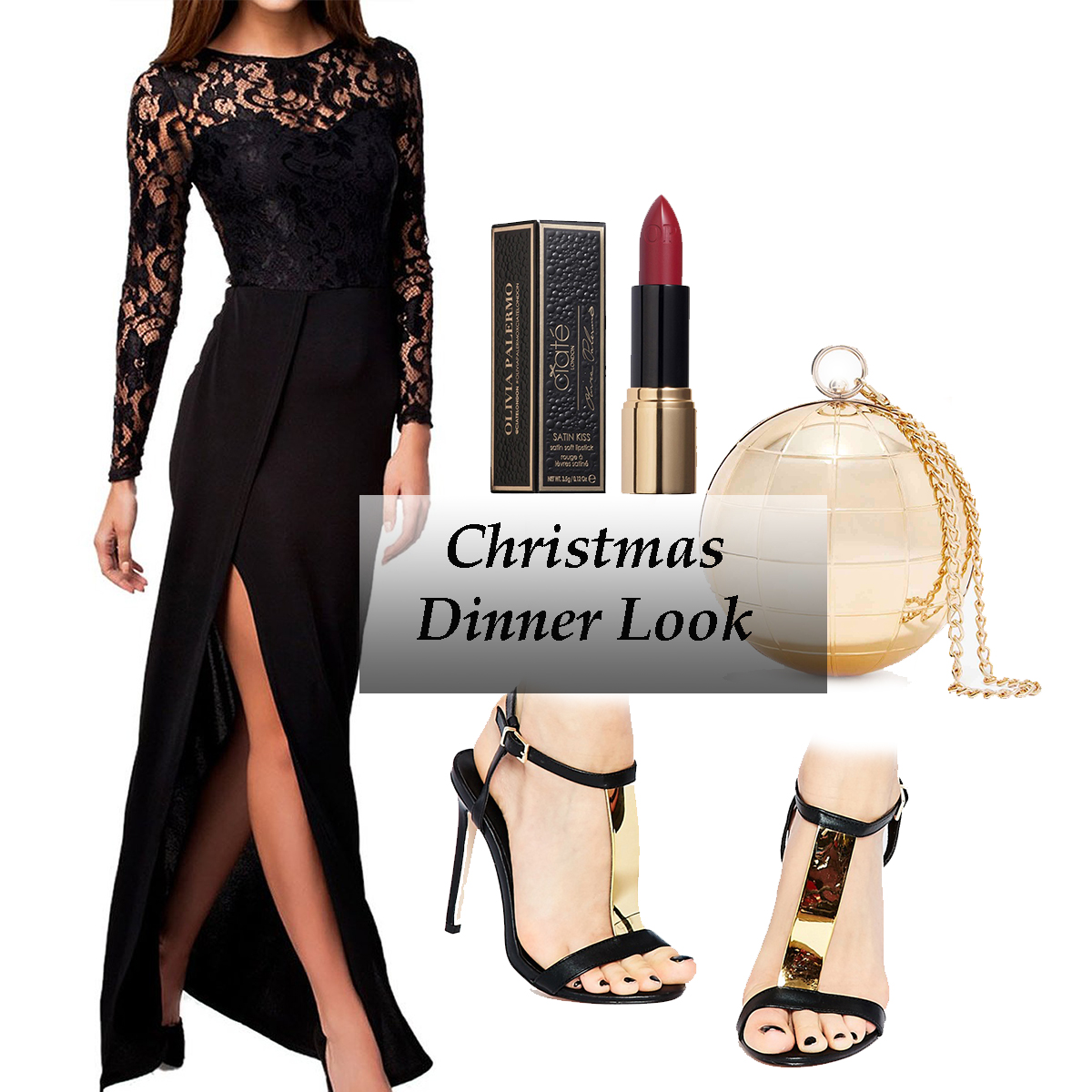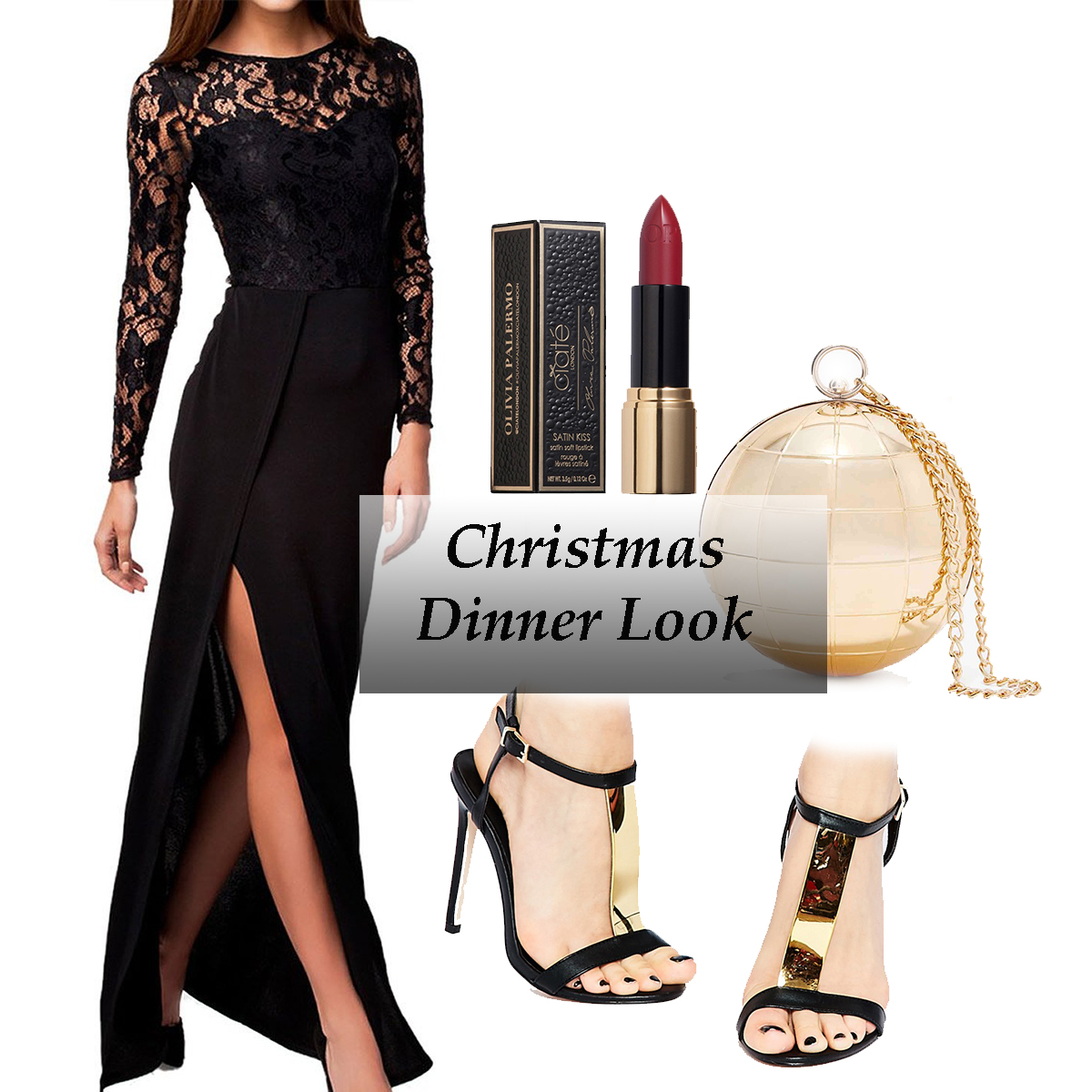 2. The Party
: For a party or the club, the party till dawn type, i would add some glitter and sparkles, i rarely party though, my entire body system reacts badly to loud music and smoke, there's always either of the 2 or both at parties. But if i were partying then my Christmas look would look something like this for a change. A
green sequin playsuit
with a touch of gold.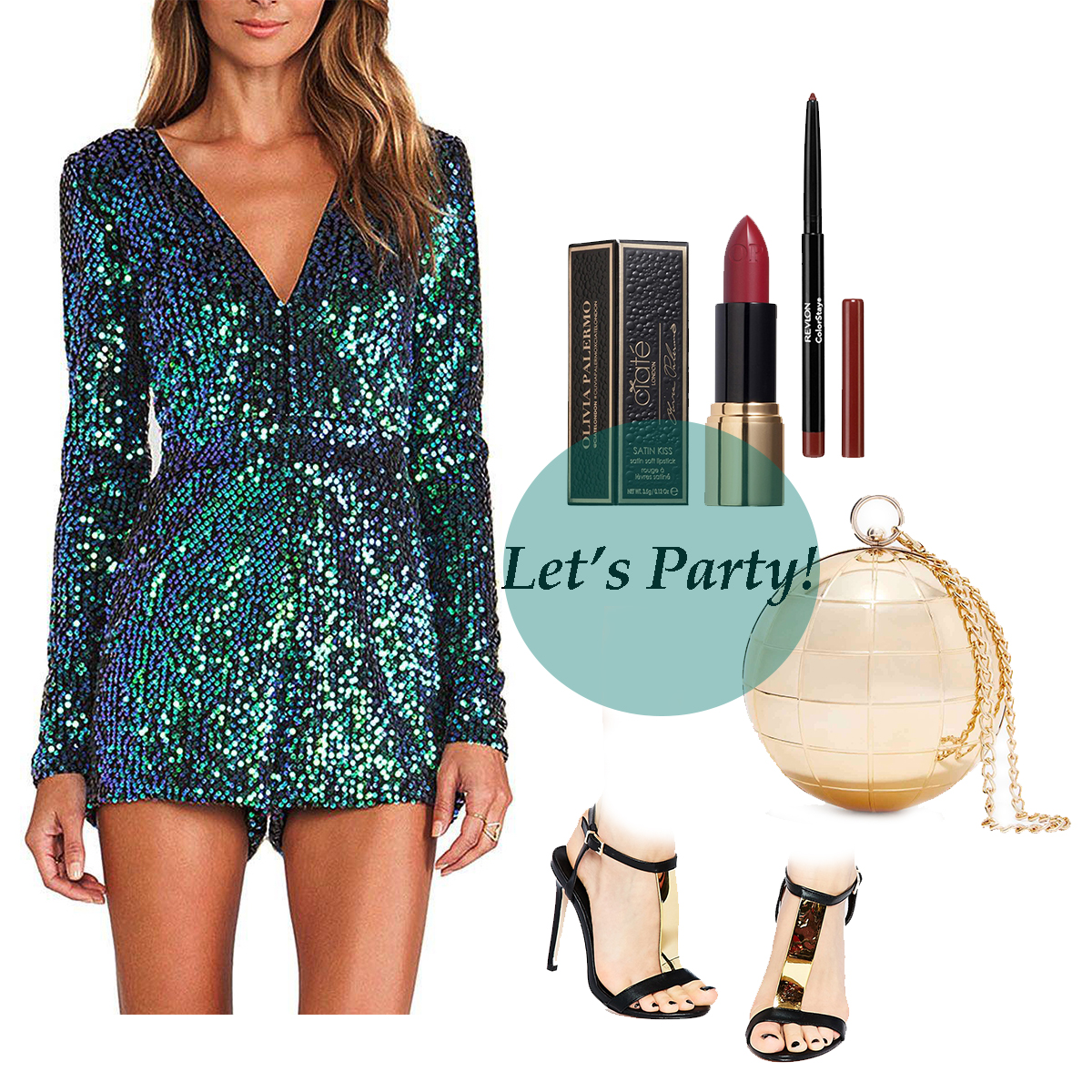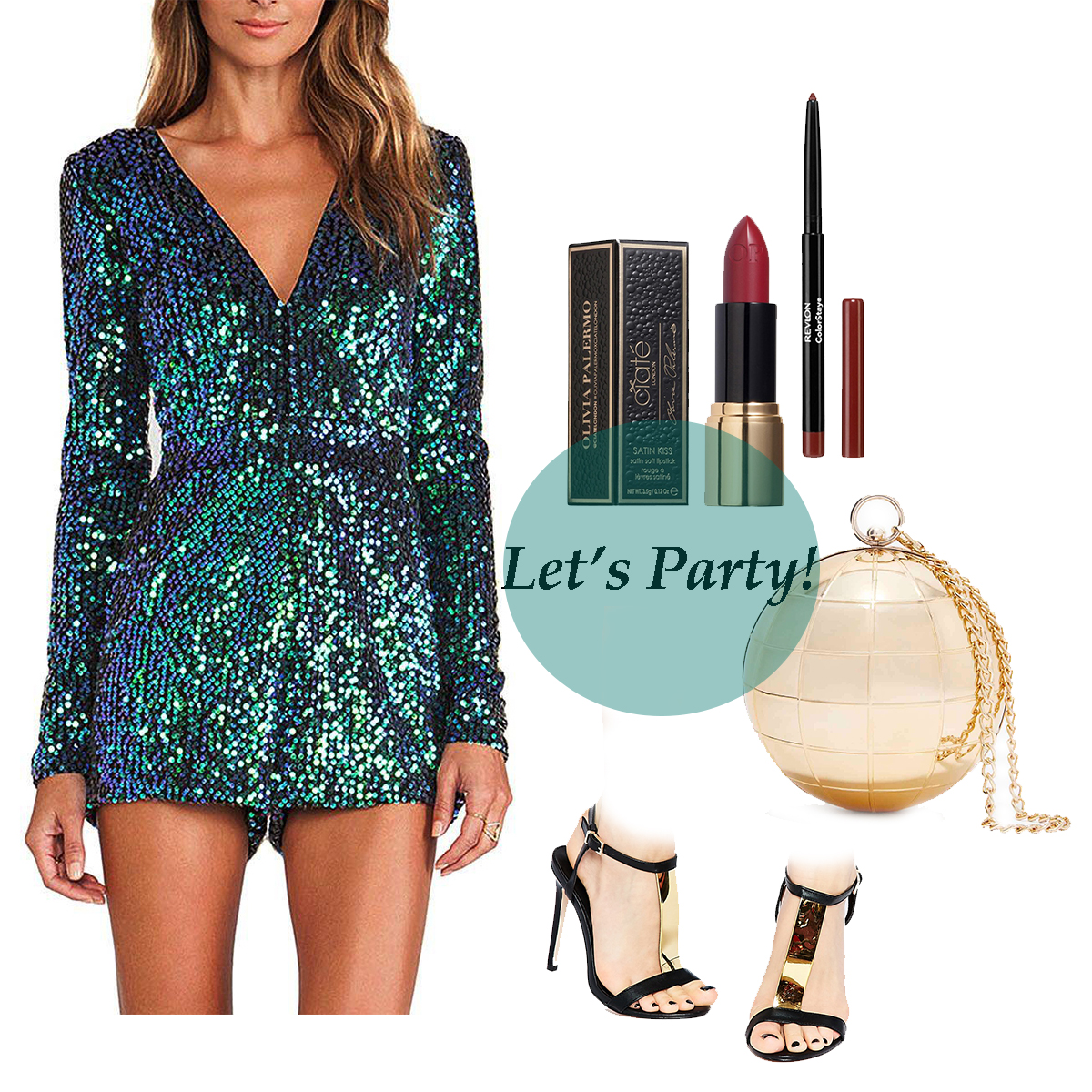 3.
The Outing with Friends
: Well, because it's christmas, i would wear a dress and because it's winter, i would wear something warmer like this
burgundy long sleeve dress
, you've already seen the grey version on me in this
grey outfit post
.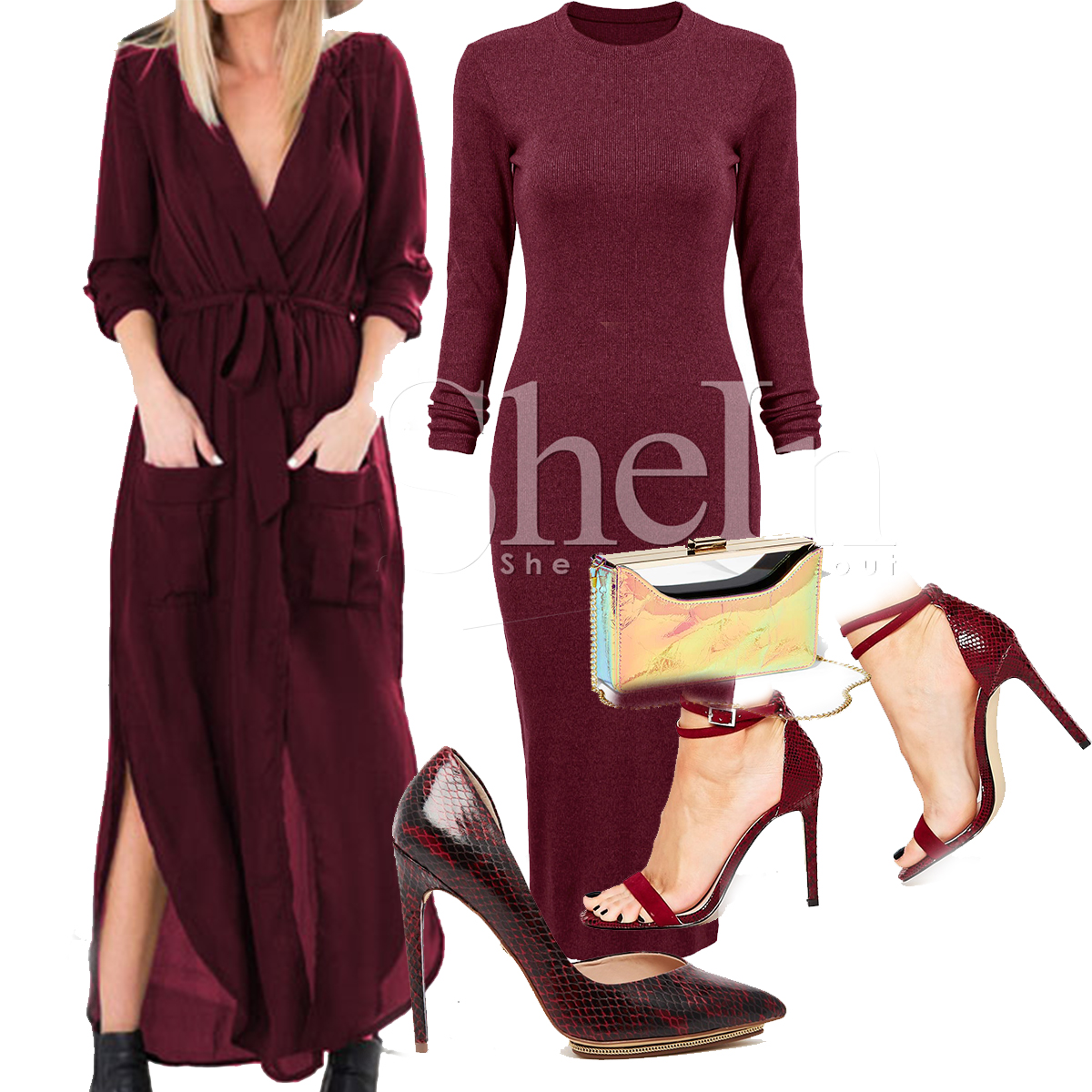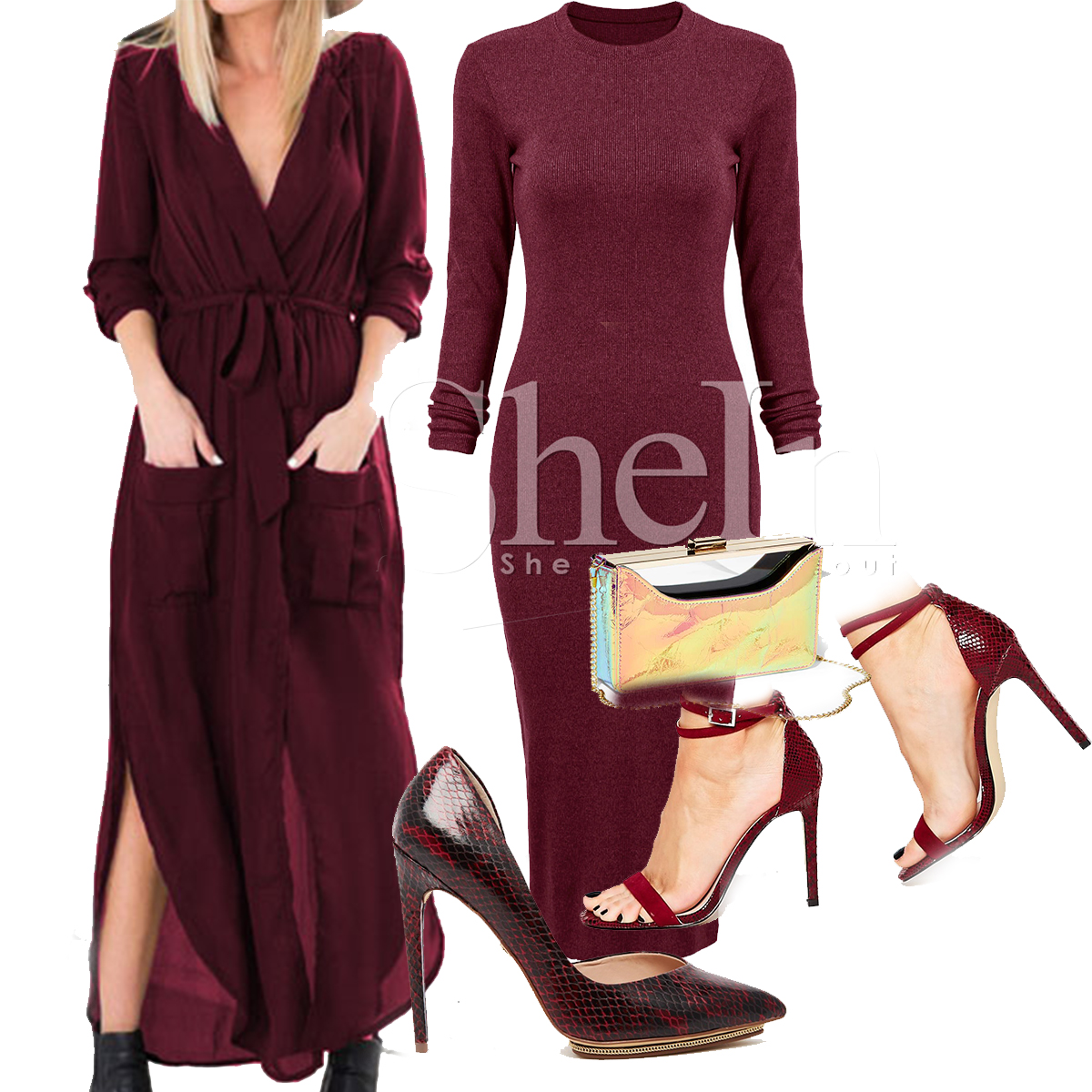 I'm loving the one color and matching color outfits and would totally use burgundy shoes like this
Kurt Geiger Envy red croc heels
or this
River Island snake print sandals
.
4. The Business Christmas
: I like to create this work looks in my head for when i will start working and what i would love to wear if i had my own company or if i'm working in some big fashion company instead of as a doctor. I imagined the company having some get-together and me stepping in my boss lady look in this
tuxedo dress
and a killer
over the knee leather boots
.
5. The Odd Man Out
: Some times, you just want to be the odd man out and not look like everyone else and you really don't care if people look at you with judging eyes. If i were to step outside the usual holiday colors, this
side hollow lace dress
would be perfect, don't you think so?
Thanks for stopping by as always
Enjoy the weekend!
xx.
Keep Up With All My Blog Posts