Oh, how i love my retro chic looks, today's look is a simple retro chic look in wide leg jeans. I bet you are already used to me switching to retro looks from time to time on the blog.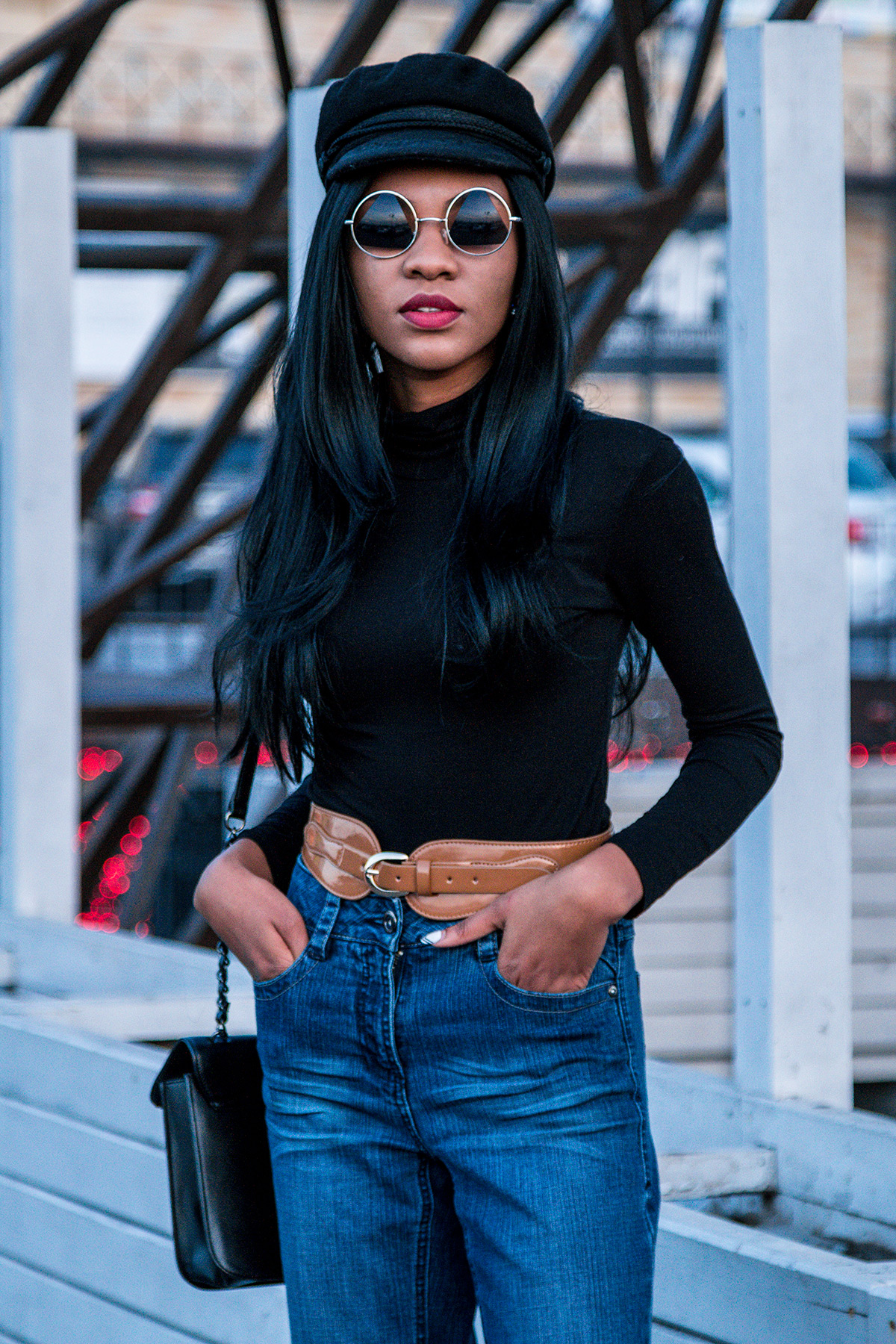 I got this wide leg jeans from a local store few months ago while searching for flare jeans, maybe you've already seen it on my instagram the first time i wore it. I styled it then with my faux fur gilet, my tote and flat shoes. This time around i opted for my heels with tights, cross body bag, my round cut out retro glasses and newsboy hat.
Are loose straight leg or wide leg jeans the new mom jeans or perhaps the new boyfriend jeans? I've been seeing them on street style photos since 2013 but not as much as this year with the increase in the amount of 70's fashion items and more retro items in the fashion scene.
Once you start trying out other types of jeans, it's a bit difficult to get back to the regular skinny jeans. Skinny jeans are still cool but i like that these loose straight jeans come in different forms, lengths and colors. I find them stylish though I've seen some arguments online about them not being stylish, people are entitled to their opinions, normal is boring.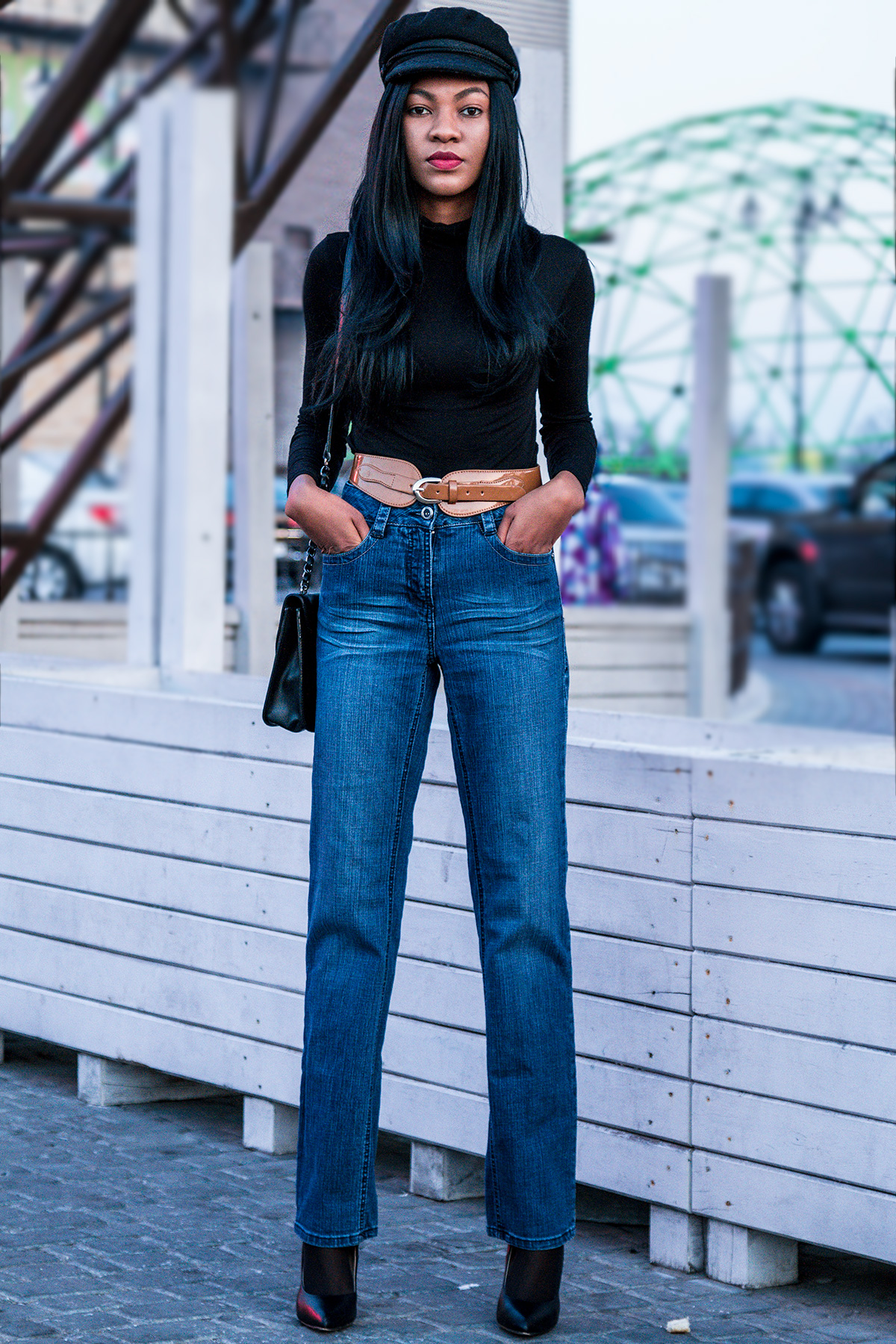 I thought of styling this with a wide brim hat but i seem to find my newsboy hat always adds a twist and creates an unusual look, what do you think of the look?

Wearing: Top (Get similar or body style) || Hat (similar with lace insert) || Glasses (similar) || Jeans (Get similar, in love with this) || Truffle Heels || Shein Belt (Get similar) || Bag (Get similar or try this)
*Photos taken by Ahmad.
Thanks for stopping by as always.
Have a great day.
xx!
Keep Up With All My Blog Posts