Okay, this is a really simple trendy outfit with a hat, i added the idiom 'hat in hand' which means humility because as i'm typing this post i'm more than humbled by how God has been so good to me. I actually wore this outfit to Uni on my birthday on November 17, it was so cold and dull on that day that i took the photos a few days after. Then i fell sick before i got to post them and from a little pain in my throat to a hospital bed for more than a week. I won't go into everything i've passed through in the last 2 weeks but i'm fine now and back. So, if you missed me on the blog, now you know why i was MIA.
This is not my first outfit with a hat, as you must have already noticed on the blog, i love hats and i love to style them with different outfits. I've had a similar look on the blog when i was channeling the Yves saint laurent runway looks in this post, I think i did better this time around restyling the Laurent look though the addition of the blazer and the look wasn't the target look, just to show you a different look that can suit a different occasion.

This blouse and hat were sent to me by the good people at Shein, i picked this blouse because of the style and color and the size of the hat's brim was like an upgrade from my short brim hat. I still want a wider brim though, i usually see just the floppy ones. I thought of how best to style the blouse without taking away the style, so i decided to style it simply by adding a hat and my bigger saddle bag, check out my smaller saddle bag here and more saddle bags here. I don't like to wear very high heels to uni so i opted for my ankle boots as seen this post which also happens to be weather-appropriate.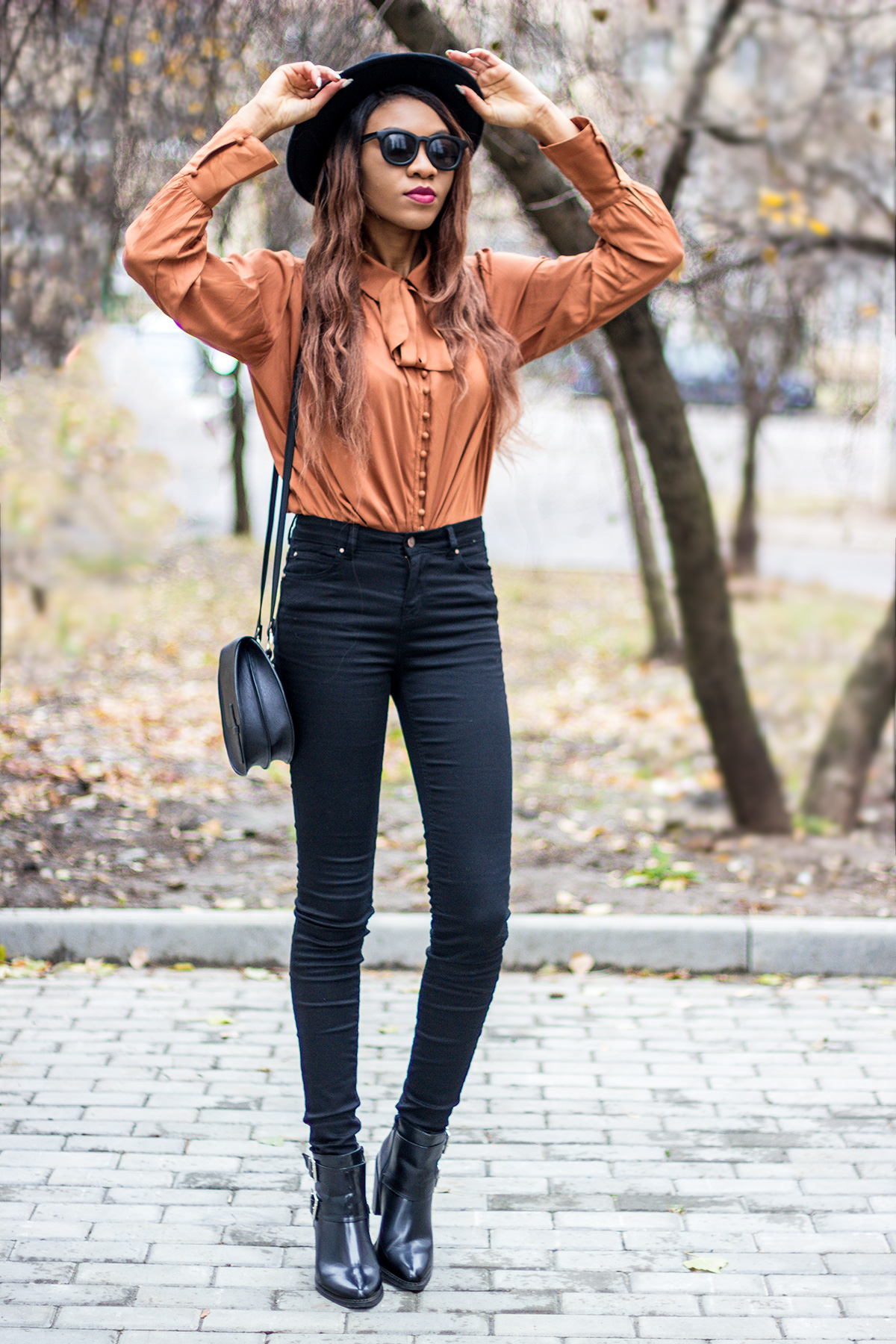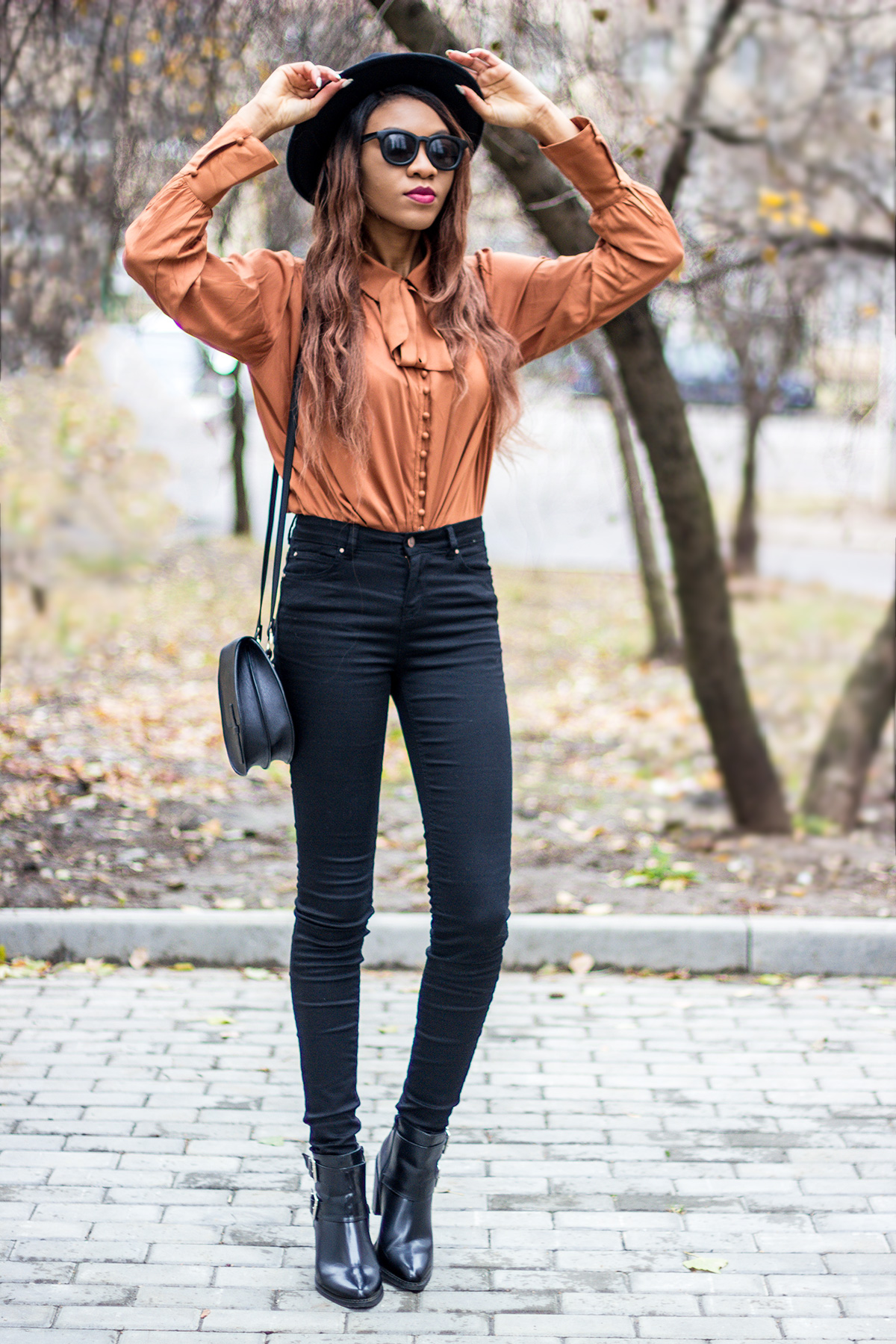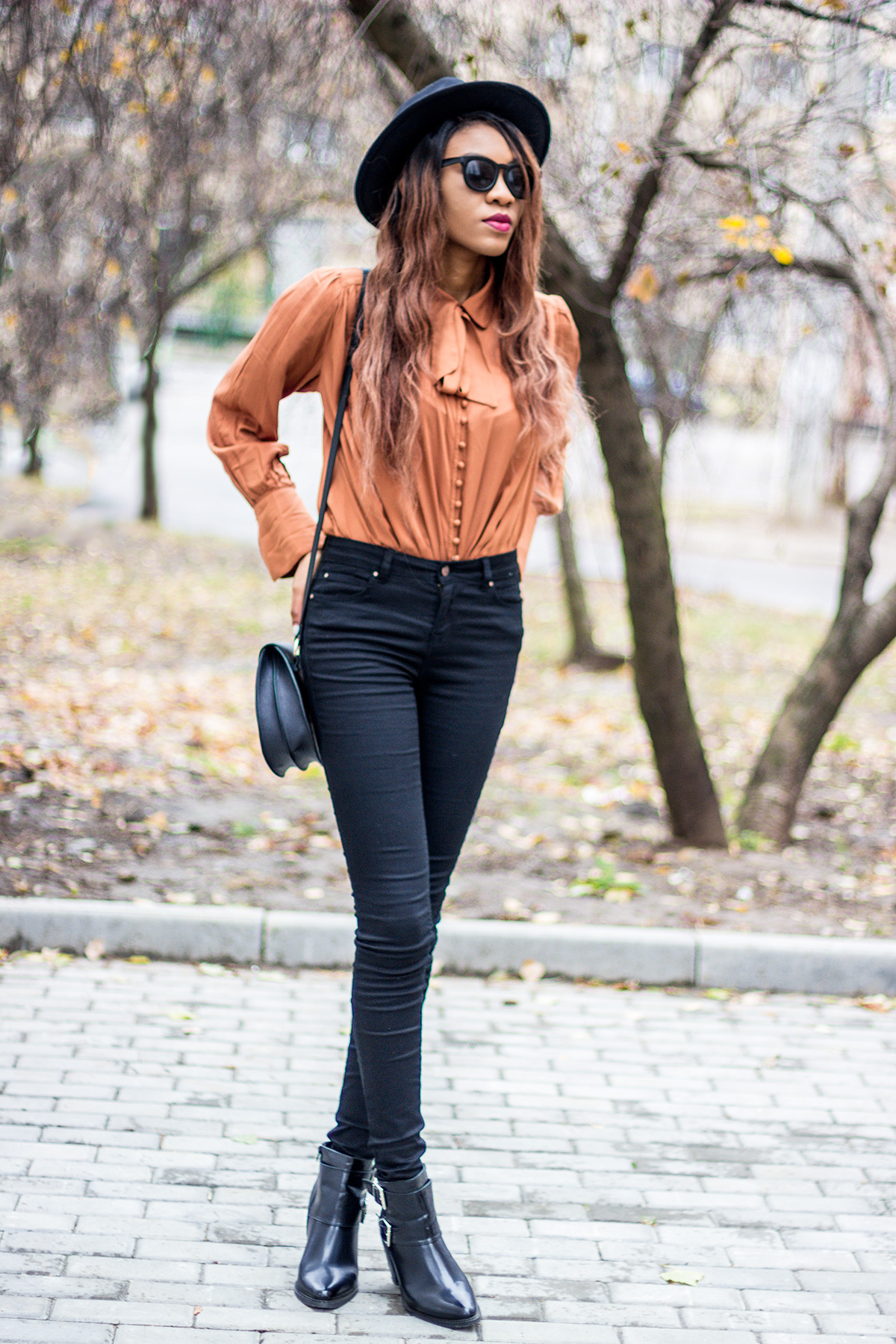 So what do you think of the look?
Wearing: Blouse c/o Shein || Hat c/o Shein || New Look Tall Jeans || Monki Bag || Missguided Boots
Thanks for stopping by as always
Have a great day!
xx
Keep Up With All My Blog Posts