5 countries to visit in Africa might seem like a very small number compared to the many beautiful African countries to choose from. If i were to start listing all of them then this post would be extremely long. It's no news that a lot of people talk about Africa like it were one country instead of the 2nd biggest continent and 2nd most populous with 54 individual countries that it is. For some people, they've been to Africa if they've visited South Africa, sorry to burst your bubble but that is only 1 country out of 54.
5 Countries To Visit in Africa
1. Nigeria: Okay, i might be biased because it's my country and regardless of her shortcomings, there's no place like home. People often ask me questions like; "Do your people really live in jungles like we see on cnn?", Are there a lot of poor people?, Is there a lot of violence? etc. Well, i blame cnn for some of those commonly asked questions because they hardly ever show the beautiful parts together with the bad parts.
Every country has it's good, bad and ugly, some more than others, that's the way the world works. There might be violence in some parts of Nigeria, very poor and dirty neighborhoods but those type of places can be found in just about any other country, that doesn't mean there aren't unique and beautiful places to visit. I haven't been to every part of Nigeria but from the 12 out of 36 states and capital that I've visited. I can tell you that Nigeria is blessed!
Places to visit
Obudu Ranch Resort (Cross River State): I visited the ranch in 2006 during a summer holiday camp while i was in high school. It was so different from the surrounding village and any other place i had seen at that time, i felt like i was outside the country as i hadn't been outside Nigeria or Eastern states at that time. It was one of the most scariest road travel experiences for me because we made it up the mountain through the devil's elbow (hairpin bends) in the big tour bus we arrived in and it was also where i had my first cable car experience. Also, It was the place that made me decide to travel more and see other parts of Nigeria. You know what they say about not appreciating what you have. I always dreamt of travelling abroad and seeing the world, i was always so pissed about how things were done in Nigeria and just about everything else that i never really thought of any travel-worthy places in Nigeria till i visited Cross River state.
 If you plan your trip to Cross River state during the end of the year (December), you can take part in the month-long calabar festival. The calabar carnival is the most prestige in Nigeria and attracts more than a million people from far and near. Another place for lovely day time sightseeing is the Tinapa Resort.
Las Gidi a.k.a Eko or simply Gidi (Lagos State): Duh! you will most likely land at the airport here first even though there are now some direct flights in and out of the country from other states. Being the commercial capital of Nigeria, the largest city in both Nigeria and Africa and one of the fastest growing cities in the world, how can you not? I've visited Lagos a lot of times, I've even lived in Lagos for more than 2 months, did some modeling gigs while i was with Beth models management in 2009 but regardless i'm not the biggest fan of the city because it's too fast-paced for me. I prefer and love the simpler, quieter, natural or less populated type of environments. You snooze, you lose! You try to slow down and you get rear ended in Lagos. But honestly it's a business city and like a good friend of mine always says – "Lagos is for hungry bloods like us."
 Despite the busy lifestyle, ain't no party like a Lagos party! Lagosians know how to party and unwind, I don't party much, the only nightclub i ever visited was Caliente night club (i dunno if it still exists) and that was because we had an after party of a show there. There are places you can find some sort of serenity though. Some places to visit for relaxation are Whispering palms, La Campagne Tropicana beach resort, Takwa Bay, Kamp Ikare, La Manga beach resort.etc.  There are a whole lot of places Lagos cool kids go to these days but a lagosian would be better suited to suggest more places.
Kajuru Castle (Kaduna State): I think i first came across the name online about 4 years ago as one of the lesser known tourist attractions in Nigeria. It definitely looks European like the ancient structures i saw during my visit to Ephesus and my visit to Hierapolis. This castle isn't actually an ancient castle but a castle built by a German in 1978.
Le Meridien Ibom Golf Resort (Akwa Ibom State): Even if you aren't a golfer, you can relax and enjoy the beauty of this resort.
 I am seriously restricting myself from continuing the list of places because that would make this post all about places to visit in Nigeria. A separate post for that would be better because there are a lot of things to discuss about my beloved country; food, arts, history, entertainment, business, tourism and more!  You can always do your personal research and enquiries to find places that suit your travel needs.
2. Kenya: I haven't been to any other place in Africa besides few towns at different borders near Nigeria, those don't count in my books. If i were to begin traveling round Africa, Kenya would be in my first 5. This East African country is known for its safaris, lake Victoria(the largest tropical fresh water lake in the world), the African big five game animals ( lion, leopard, buffalo, rhinoceros, and elephant) which can be found in 10 other African countries though.
3. Tanzania: I've been obsessed with this East African country mostly because of Zanzibar. I used to watch a program during my high school days on one of DSTV's channels that concentrated on different destinations and resorts in Africa. For some reason, i was always meeting features on Zanzibar and since then it's been on my African travel bucket list. If and when i eventually visit Tanzania, i'll most likely make it a combined trip together with Kenya because of their proximity. Kenya for the wildlife and adventure and Tanzania for the lazy days at the beach and long walks appreciating nature.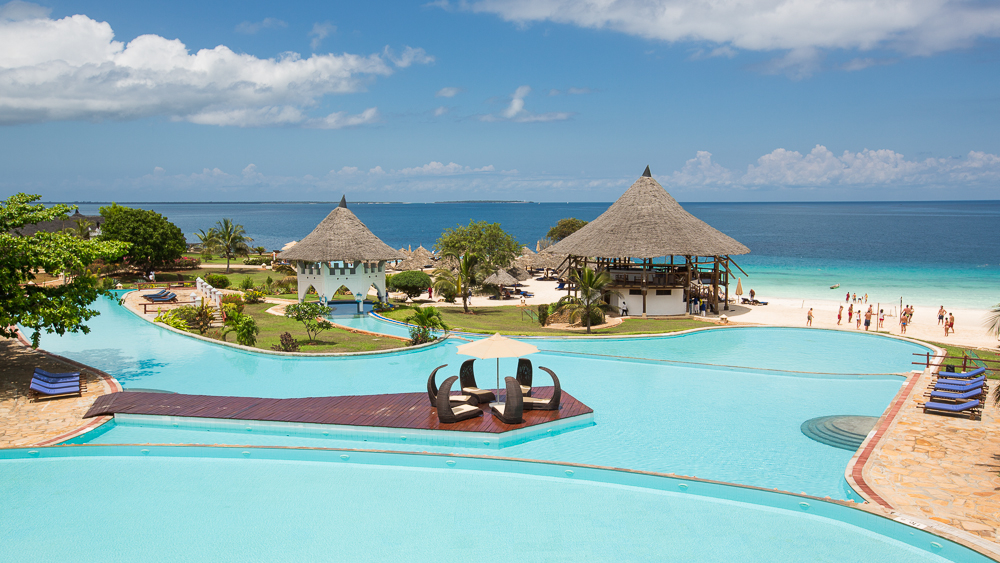 4. The Gambia: The say Gambia is a birder's delight. Though one of the smaller countries in West Africa, it still offers tourists a wide range of holiday options. Historical sites, wild life, natural reserves, resorts, island getaways, fishing activities, dolphin spotting, crocodile pools and much more.
5. Mozambique: This is the 2nd South African country after South Africa in my list of African countries to visit. This former member state of Portugal is warm with beautiful places and exotic beaches with miles of undiscovered fine white sand. The country's coast faces the Indian Ocean and because of the climate, it's warm waters and vast beach areas are rich in many marine species, some of which are in danger of extinction unfortunately. Beyond the beaches, you can find the conservation areas like Maputo special Reserve, Nissa Reserve, Zinave National Park, Gorongosa National Park and so on.
 Notice I intentionally skipped the most popular tourism destinations commonly discussed by top news agencies, on travel blogs and holiday booking portals: South Africa, the sovereign archipelago island nation Comoros, the arrow-shaped archipelago Cape Verde, the transcontinental country Egypt, the volcanic island nation Mauritius, the colorful Morocco and the smallest nation Seychelles with her worldwide famous luxurious beach holiday destinations, occupying 115 islands stretching along the mainland's eastern coast. The 5 countries to visit in Africa I mentioned above are in addition to these and many amazing destinations in Africa.
  How many countries have you visited in Africa? If you aren't from any of the countries mentioned above in the 5 countries to visit in Africa, what's your favorite African country for leisure and tourism purposes? If you are from the mentioned countries, which other African countries would you like to visit? I have about 20 on my list, what of you? Do share!
*Additional Information and Photo Sources: Pinterest || Earth Safari || quirimba-archipelago.com || Lonely Planet
Thanks for stopping by as always
xx!
Keep Up With All My Blog Posts