The skinny scarf trend is one of those 70s fashion trends that you just can't ignore as they are everywhere now. At first i thought they were untied bows (some sort of fashion statement) because i saw them over a blouse but since seeing them on the runways and street style photos last year over dresses, bare-neck and shirts, i realized they weren't just untied bows but skinny scarves.
  Most times i don't really notice accessories trends but the skinny scarf trend caught my eye because i like bows on tops, i've rocked a couple on the blog, the most recent being this outfit wearing this pleated blouse. I'm yet to try this skinny scarf trend but i can think of so many ways to rock it.
            Why you should rock the skinny scarf trend
1. The skinny scarf is lightweight compared to jewelry.
2. The skinny scarf can completely replace jewelry.
3. The skinny scarf is an outfit-completer, an effortless way to accessorize, loving this paisley skinny scarf.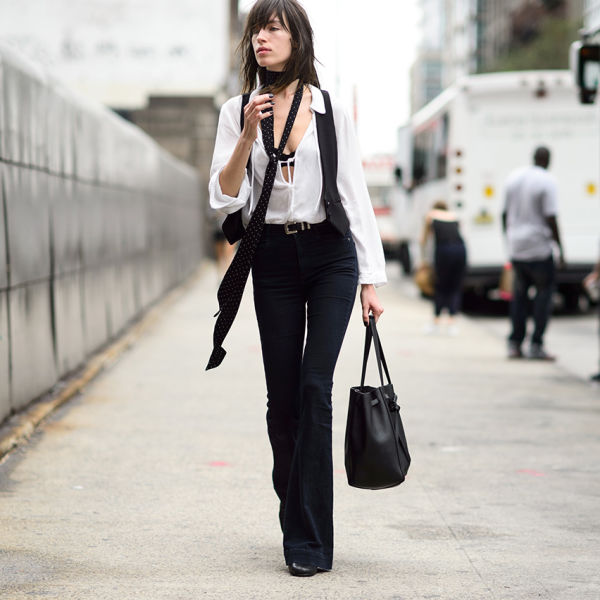 4. The skinny scarf can make casual outfits look edgier.
5. The skinny scarf is versatile.
6. The skinny scarf is affordable and even more especially if you DIY.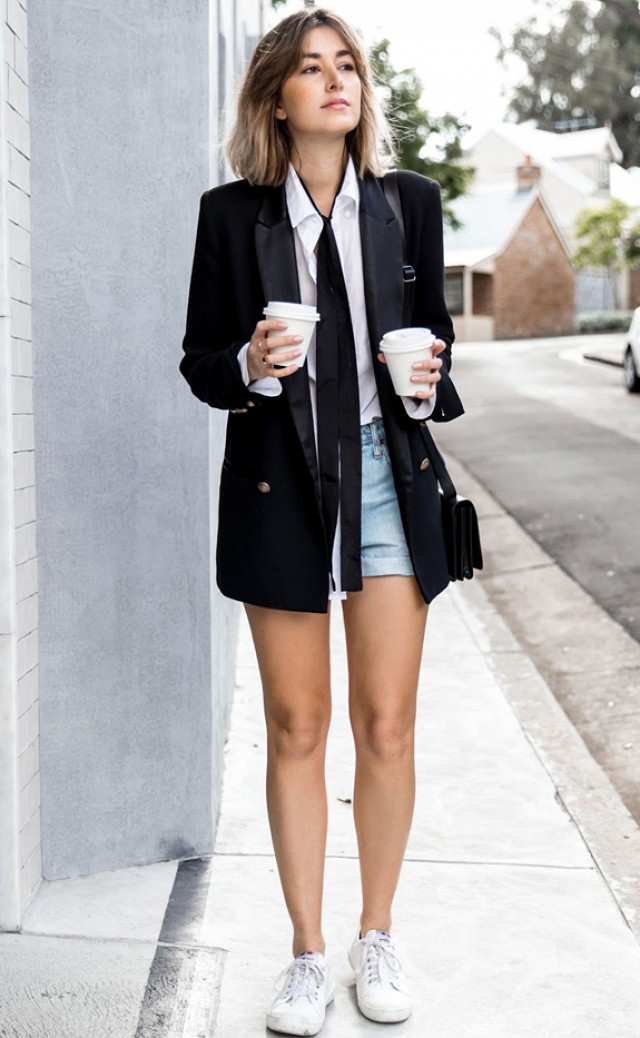 7. The skinny scarf will not keep you warm in cold weather but it will definitely add contrast to your warm outfit if worn over a different color or if wearing a designed version like this blue spotted scarf or this gold beaded skinny scarf.
8. The skinny scarf can be worn on formal wears when you want a more relaxed look.

There are so many ways to tie scarves around the neck but i'm loving the longline style loosely tied once around the neck especially on v-neck necklines. While you can totally DIY your skinny scarf, there are already-made versions for sale online even at prices as low as $2, i'm loving this Asos skinny scarf with fringe details.
*Photo Sources: Currently Lusting || Grazia || Instyle
                 Shop Skinny Scarves
Have you rocked the skinny scarf trend yet? Do you like the skinny scarf trend?
Thanks for stopping by as always
Enjoy your weekend.
xx!
Keep Up With All My Blog Posts
           If You Like This Post, You might like these too