The Porefessional matte rescue is the latest primer from Benefit Cosmetics. It was recently launched in their brand new Rise and Prime collection for 2016 (see my photos from the event). Benefit is known for having amazing products that are great for all skin types. They are one of the UK leading Makeup brands and the Porefessional matte rescue is their second primer; the first one being the Porefessional face primer. This latest porefessional matte rescue is perfect for taking all those fabulous selfies!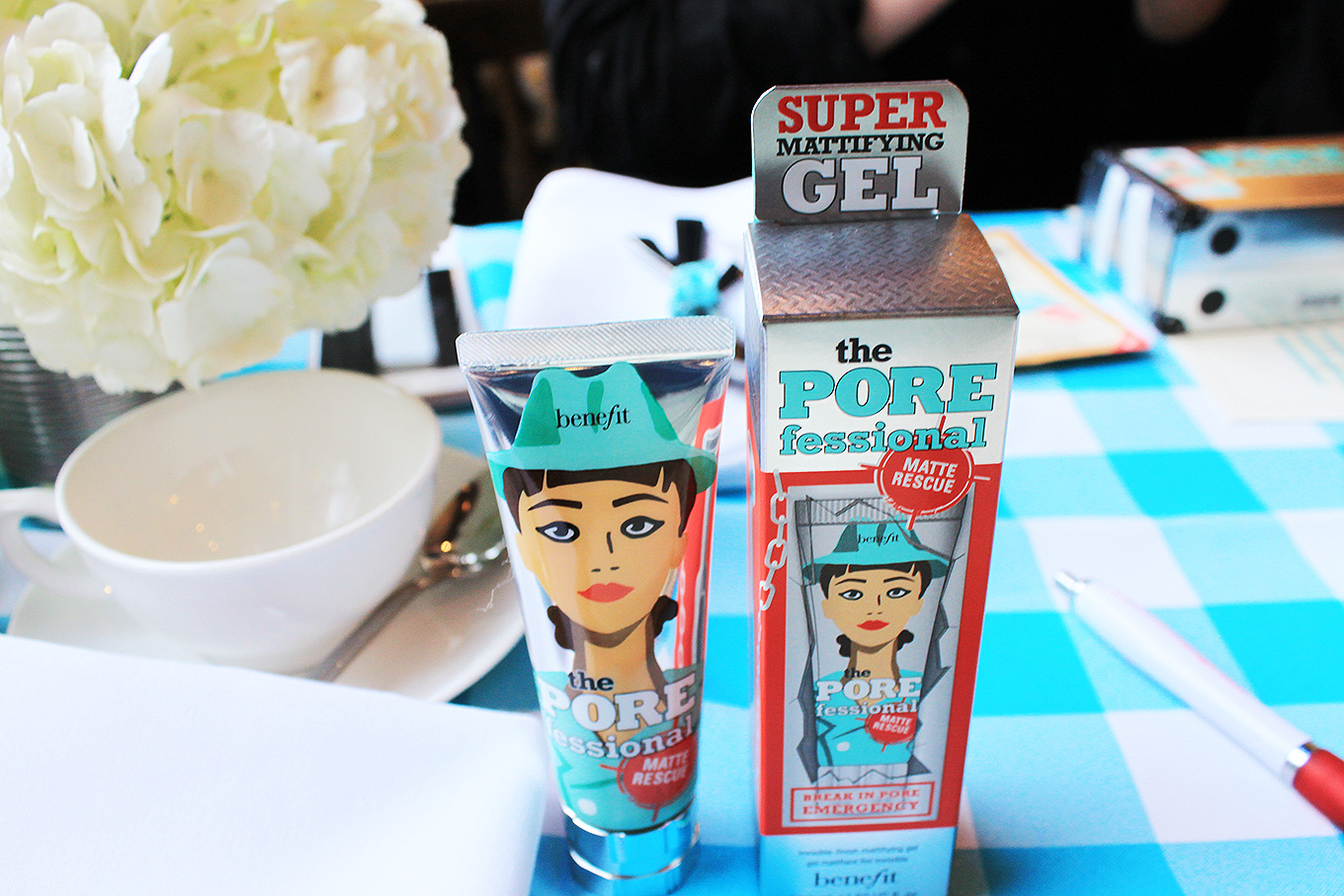 According to Benefit, the porefessional matte rescue is your secret weapon against pores because it instantly minimizes pore appearance. The lightweight, water-based gel overpowers shine and absorbs excess surface oil, leaving a natural-looking matte finish. Skin feels smooth and refreshed. Contains diamond powder known for its soft-focus pore-blurring effect. Let's take a look at the rest of the ingredients.
Ingredients of the porefessional matte rescue
[pullquote]AQUA, GLYCERIN, PROPANEDIOL, SILICA, DIMETHICONE, BUTYLENE GLYCOL, FOMES OFFICINALIS (MUSHROOM) EXTRACT, ALCOHOL, METHYL TRIMETHICONE, PENTYLENE GLYCOL, POLYMETHYLSILSESQUIOXANE, PEG-60 HYDROGENATED CASTOR OIL, PHENOXYETHANOL, DIMETHICONE/VINYL DIMETHICONE CROSSPOLYMER, ACRYLATES/C10-30 ALKYL ACRYLATE CROSSPOLYMER, PARFUM, SODIUM HYDROXIDE, TETRASODIUM EDTA, SODIUM HYALURONATE, LIMONENE, PEG-40 HYDROGENATED CASTOR OIL, DIAMOND POWDER, CI 42090 (BLUE 1), CI 19140 (YELLOW 5), BHT, TOCOPHEROL. N 09157/E[/pullquote]
What does the Porefessional Matte Rescue look like?
One of the most impressive aspects of Benefit cosmetics is their packaging. Their vintage look packaging and branding are always beautifully designed which really entices buyers into their world of beauty and glamour. The porefessional matte rescue wasn't left out. It comes in a silver box that looks like metal. The theme behind the packaging is a secret agent so, a spy tool and chains were also included in their design. There is an image of a female agent on the front.
When you open the box you will find a matching tube, silver in color with the same image of the female agent covering the majority of the tube. The tube's cap is beautifully designed matching silver with ribbed pattern all the way round (as seen in the first image above). The product itself is a green gel-based formula. Don't panic though, once you massage it onto your skin, the gel goes transparent on your skin.

What does the porefessional matte rescue do?
The Porefessional Matte rescue is designed for dry skin and also contains diamond powder, yes! You read that right ladies, there's real diamond in there! This product's aim is to smooth and refine pores thereby allowing your foundation to look flawless and photo ready! (snap!snap!).
I naturally have normal skin type however, during the summer months I can get an oily T-zone and in winter my skin can look dull and dehydrated. I haven't tried this primer on oily skin but I have tried it on dull, dehydrated skin. I found out that when using this primer, my skin feels more hydrated and plump.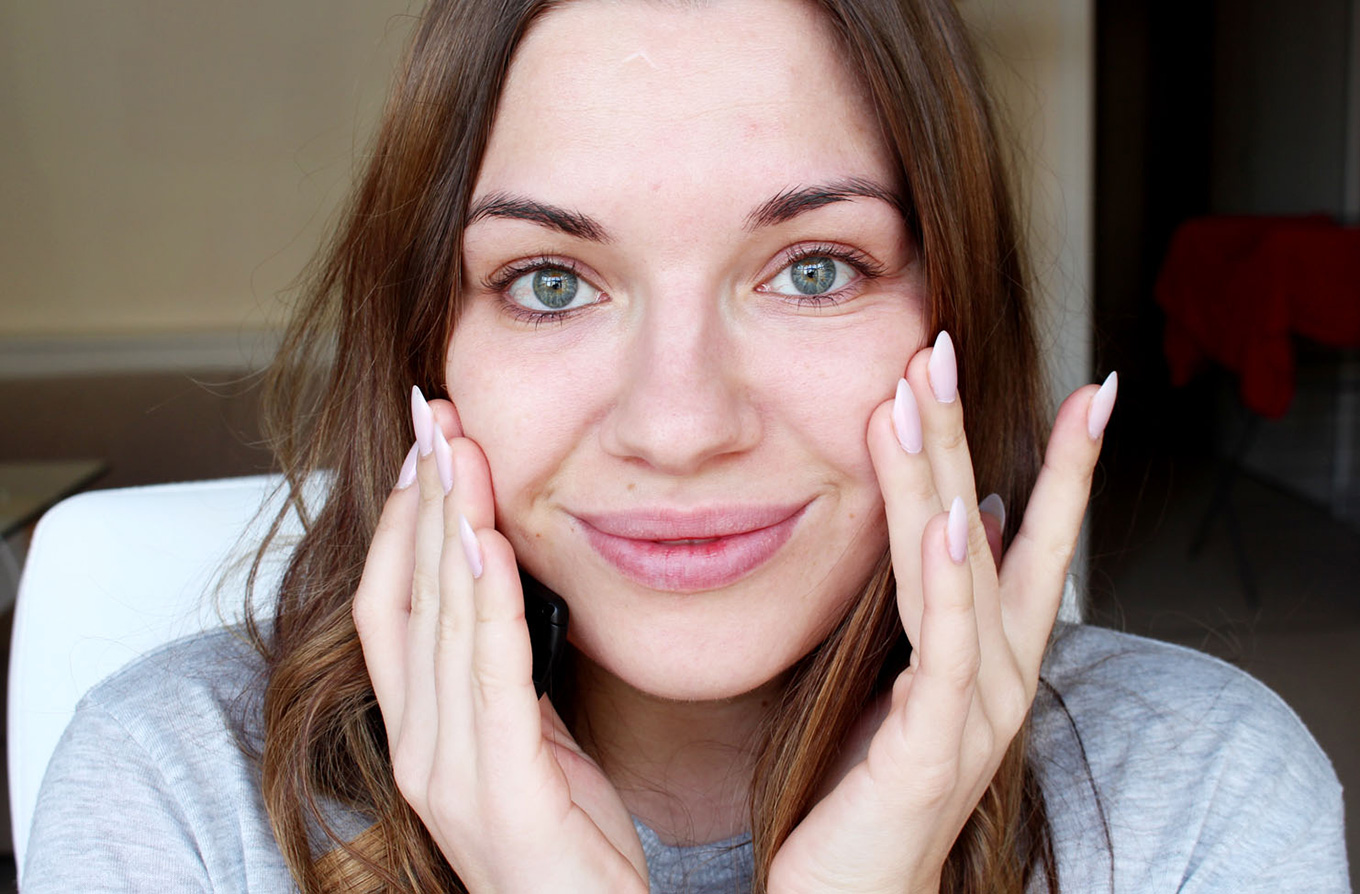 How To Use The Porefessional Matte Rescue
To apply this product, simply place a small amount on your hand and rub it in all over your face like you would a regular moisturizer. Leave it to dry/settle in for a few minutes and you're ready to go ahead and apply your foundation. You should see a dramatic difference in how your skin feels and looks. Skin should be softer with reduced pores.
What I like about this product
One thing I love about the porefessional matte rescue is the weightless texture it has. It is very light and easy to apply. It only takes a few minutes to dry and it doesn't feel heavy on your skin. Another stand out to this product is its design and packaging. It's simply stunning.
You can still apply this primer even if you don't want to wear a lot of makeup. Apply before using your BB, CC creams or tinted moisturizer to make your skin look that extra bit flawless!
There really isn't anything bad that I can say about this product. Even though it is aimed for people with dry skin people can still use it no matter what skin type they have, it still does what it says!
Where to buy one
You can buy the porefessional matte rescue for less than $30 from any Benefit cosmetics store or counter and also online at: Benefit || FeelUnique || Asos || Sephora || Birchbox || John Lewis

Review of The Porefessional Matte Rescue By Benefit Cosmetics
Price

Availability

Quality

Lightweight

Moisturizing Effect

Fragrance-Free
Summary
This product does exactly what it says, lightweight and easy to use. At an affordable price, what could go wrong!
Have you used this primer or the previous one? Share your thoughts on them and other Benefit cosmetics products in the comment box!
Thanks for reading!
xx.
To ensure you don't miss out on posts like this and more, follow this blog
*If you liked this post, you will like….
Hot discussions on the blog right now!