Welcome to February, the month of love! The month that many single people and couples go crazy with gift ideas, their valentine outfit idea, dinner date idea, proposal ideas, reevaluation of love lives and so on. For some people, everything goes smoothly while for some others, well you know the rest. I'm all for giving gifts when one can and without depending on a season or month but sometimes we just join the bandwagon, like christmas holiday season and St. Valentine's day.
In this post, i won't be talking about gift guides like my useful Christmas gift guide post. Let's be honest, gift giving depends on so many factors like one's budget, who is on the receiving end and so on. This post is a basic valentine outfit idea just to help you get ready if you are into valentine celebration and still confused on what to wear. Luckily, there are 2 weeks left to get your orders if ordering online and to decide on the look you want.
Valentine Outfit Idea
The Cliché Red
Just like Christmas, valentine is synonymous with the color red and most valentine events have dress codes involving red color. Cliché aside, red is one hot color that just brightens up everything. Ofcourse the shade of red you go for is totally up to you. Below are some hot red pieces i find perfect for valentine's day.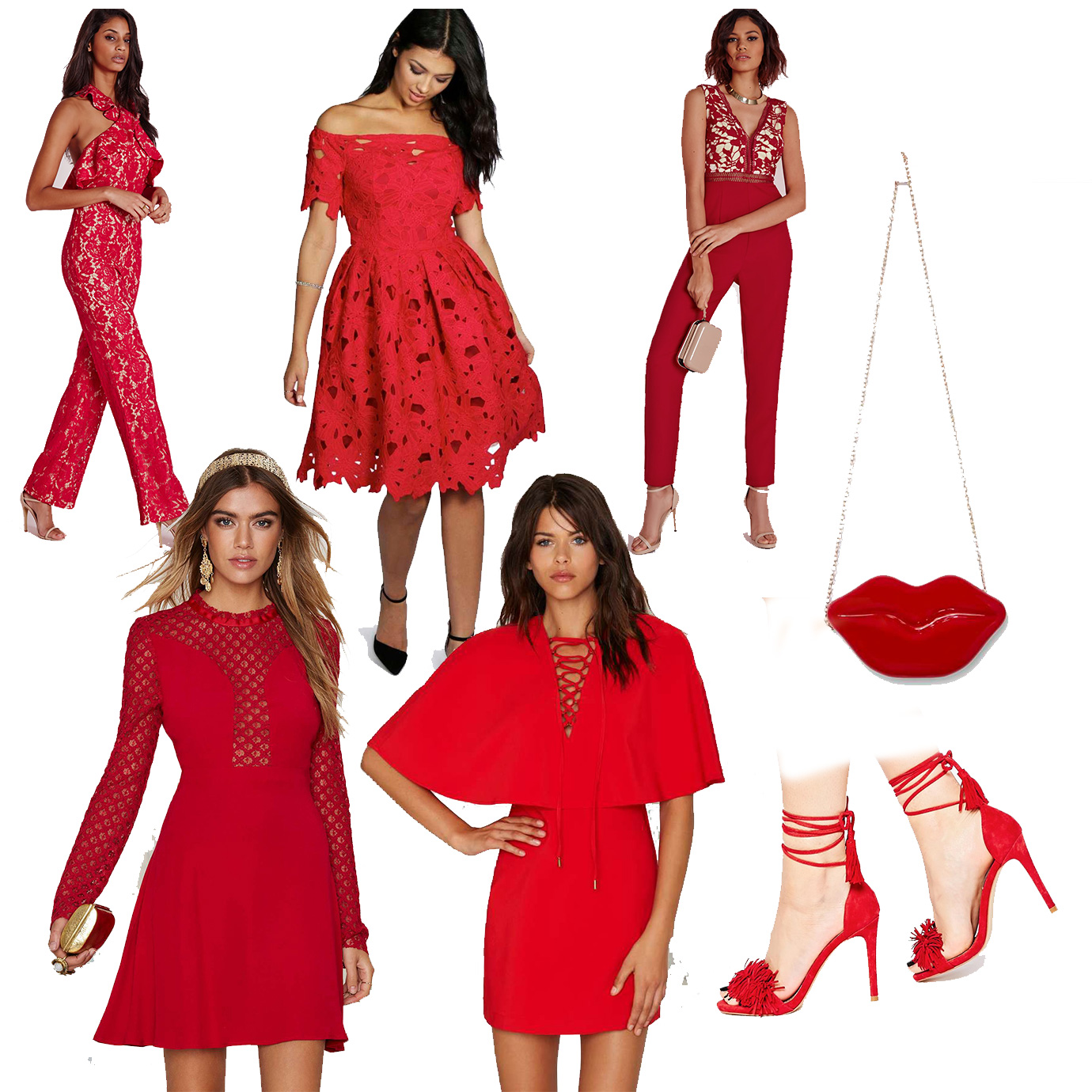 Shop The Collage

Red is one of my favorite colors so i'm a little biased but i'm also loving nude and blush these days, i'm especially loving
this dress
because the color is perfect for anyone that wants to rock one of the latest Pantone colors of the year.  Nude colors and blush have a certain softness that just exudes femininity and i think they are a great alternative for red color.
The Softer Touch
                                                 Shop The Collage

*P.S. Asos recently announced on their Instagram that Nyx Cosmetics are now available on Asos site and if you are following me on Instagram, you would know that I've been obsessing over their soft matte lip creams and nude colors, I'm super excited about the news even though they can also be bought at Feelunique with free worldwide shipping just like Asos.
So, what colors are you loving lately?
Thanks for stopping by as always, wishing you a great month ahead
xx!
Keep Up With All My Blog Posts