4 steps to your perfect Korean sheet mask experience may seem unattainable knowing a typical Korean regimen is up to 10 steps and more. If you're looking to get a taste of the Korean beauty experience without committing to the usual longer regimen, then what better place to start than the quintessential sheet mask. Made of cotton, silk or paper, these are a Korean beauty staple that deliver a whole lot of goodness to your skin in a short period of time. If you've never used one before, you could be wondering how they work and where they fit into your routine.Looking to get a taste of #Kbeauty experience, what better place to start than sheet masks Click To Tweet
  You already know or heard that Korean beauty routines are complicated, multi-step affairs and they can be, however the point really is to choose products at each step that address different needs. Let's take a look at these steps to your perfect Korean sheet mask experience. My go-to sheet mask process that is really quick, simple and delivers results.
Steps To Your Perfect Korean Sheet Mask Experience
Step 1: Cleanse
The typical Korean routine starts with a two part cleansing process. A first cleanser with an oil or cream based cleanser to melt away makeup and a follow up with a foaming cleanser to remove the last remnants and leave your skin super soft and clean. Some popular Korean first cleansers include Banila co. clean it zero purity, Skinfood Brown Sugar cleansing oil and the face shop rice water bright cleansing light oil already reviewed on this blog. Foaming cleanser favorites for me include Innisfree superfood blueberry low ph cleanser and Sulwhasoo snowise EX cleansing foam.
Step 2: Essence
After cleansing, You should immediately apply an essence which is a thin solution that contains high powered ingredients such as hyaluronic acid or fermented products like galactomyces which are popular in Korea and excellent for brightening the complexion and evening out skin tone. Splash some into your palms and then pat the essence onto your face. It might feel like it's just water but trust me it's starting to work its magic. Essences I use currently include su:m37 secret programming essence and O hui The First Essence. You can also check out the review of Benton snail bee high content essence on this blog.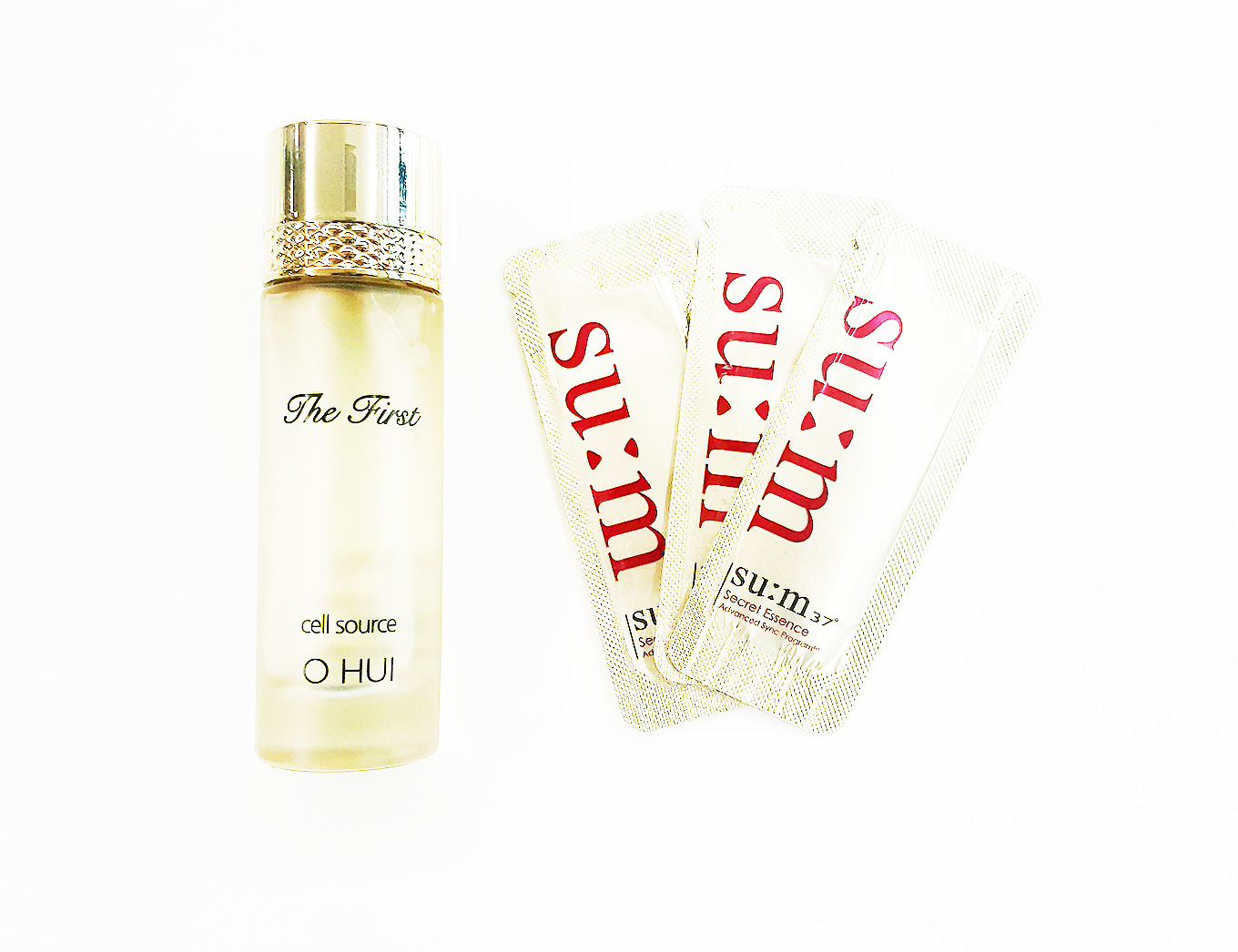 Step 3: Sheet mask
Now it's sheet mask time! Rip open that packet, unfold the mask and smooth it over your face. Inevitably, there will be a bit that doesn't seem to fit right, for me it's usually around the nose or upper lip. Just roll with it. If there is extra essence in the packet pat it onto your neck/décolletage. Give it a good 20 minutes on your face. Feel free to recline with a cup of tea or even a cheeky glass of wine.
When you're done just peel it off and throw it away. You don't need to wash your face, let the essence soak in. Sometimes it may feel a little tacky but that's okay, it's all part of the process. There are a myriad of sheet masks to choose from that address different skin types/concerns. I like the innisfree "It's real" squeeze masks and the Skinfood "beauty in a food mask" range.
Step 4: Moisturiser
Although your skin is probably already feeling pretty juicy from all that mask goodness, you definitely need your final layer of moisturizer to lock it all in. What you use will depend on your skin type. Once you've slathered that on, we're done and it is time to admire your glowing and plumped up skin in the mirror. I like the innisfree green tea seed range of products, the 'fresh' ones are good for oily skin, the 'balancing' are good for combination skin and for normal to dry skin the original green tea seed cream will do the trick.  A go-to Korean sheet mask process that is really quick, simple and delivers results. Click To Tweet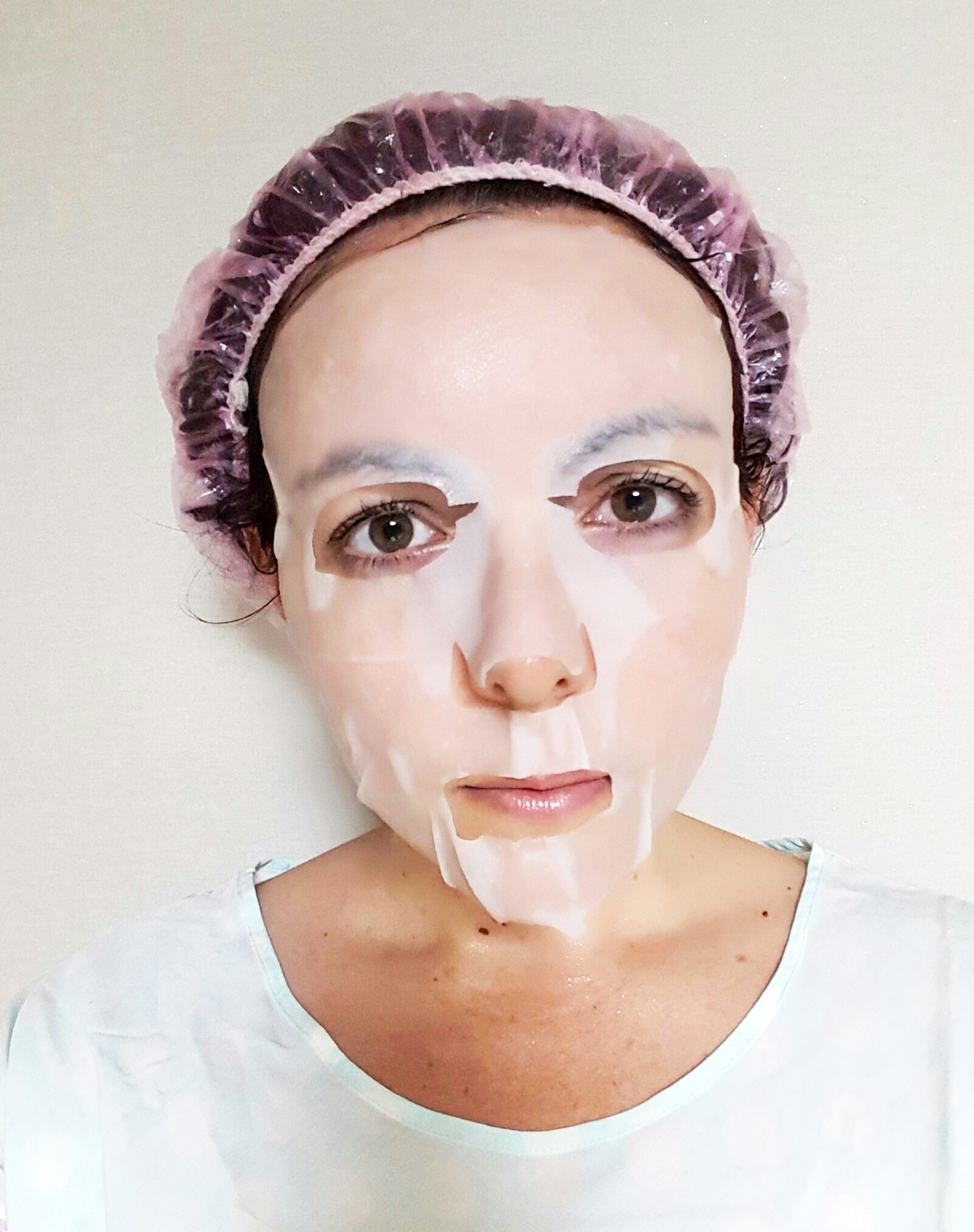 The thing I love about Korean products is that not only are they well researched great formulations, they are very affordable and generally come with free samples of other products. This means you can try different things until you find what's right for you. For more Korean products already mentioned on this blog, check here. Enjoy!
Shop More Sheet Masks
Check me out on Instagram @fuckyeahkoreancosmetics and Tumblr to tell me how your sheet masking experience went!
Thanks for stopping by and feel free to contribute and ask questions in the comments.
xx.
To ensure you don't miss out on posts like this and more, follow this blog
an Australian girl living and working in South Korea on expat assignment; who discovered a love for Korean beauty products on arrival and adopted a multi-step approach to skincare.
She's now addicted and her skin has never looked better. Her mission is to try every product she can get her hands on!
Blog: Make Me Beautiful Korea!