It's here again, another blogger feature! This month's blogger feature is Patience of JustPatience. Surprisingly, she was one of the first 5 bloggers i followed when i started blogging in January of 2013 (*Confession – I actually thought she was a fellow Nigerian then). During 2014 and 2015, i didn't see any posts from her and i thought she stopped blogging. Well, here she is again, back to slaying in 2016 and apparently she was away from blogging for good reason. Let's get to know more about the lady behind Justpatience.
Justpatience
1. Could you start by telling us a bit about yourself, nationality, any habits, routines, addictions or secret talents?
I was born in Zimbabwe. Unfortunately, I have no secret talents but i'm definitely addicted to the news. I cannot do a few hours without knowing what is going on in the world. I like to keep myself informed with what's going on in the world.
2. How did you first get into blogging? What are some of your strengths that really helped you when you first started?
My husband, who is a software engineer and more knowledgeable about websites encouraged me to start a fashion blog. He knew I was into fashion and styling and thought a blog would help my creativity in a journal form.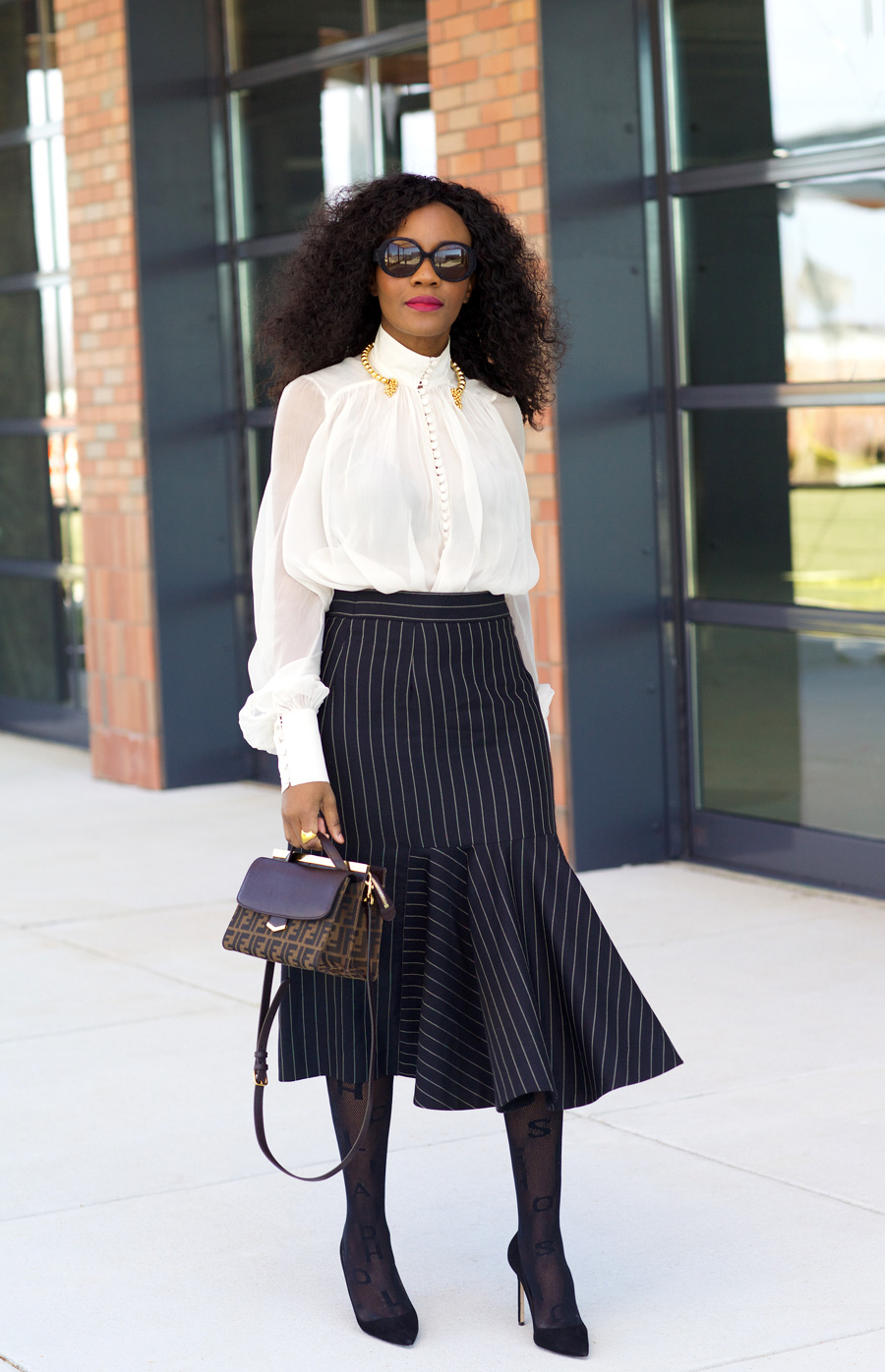 3. About your profession, why did you decide to become an Actuary?
My first choice was to be a Doctor but when that didn't pan out, I decided to study Actuarial Sciences since I excelled in Maths.
4. How would you describe your personal style? Do you plan your daily outfits ahead of time or do you go for the first outfit you come across in your wardrobe?
I just walk to my closet and pick the key piece first and then fill out the rest of the outfit around that key piece.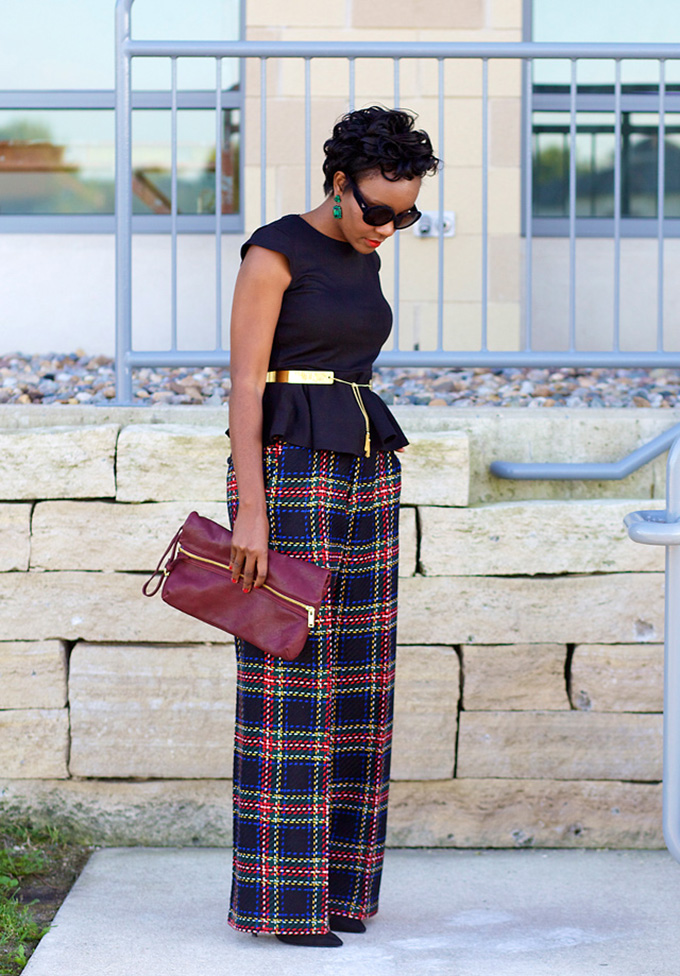 5. You are married. what has changed about your choice of fashion items as compared to your single days?
Yes I am married. I think over the years my personal style has evolved to a more mature style as is expected. Being married didn't have anything to do with it.
6. If you had an extra hour today to change a problem in the world, what would you change?
I would stop hunger and disease especially in children. I have read way too many heartbreaking stories on child hunger especially in third world countries. This is something that can be avoided.
7. I once read an article that suggested that career women should use the 50-20-30 rule to manage their money. 50 for needs like rent, car, groceries, etc; 20 for savings account and 30 for wants. I got the opinion of a single lady in my previous interview. From a married lady's perspective, what do you think of this model?
I really don't have my financial management down to a % rule. Surprisingly I don't do budgets, never have. My rule is to always maximize your savings and always minimize your expenses. So I guess my budget is inherent to this rule. If I am spending, it means I really have to. My rule is to always maximize your savings and always minimize your expenses. Click To Tweet
8. What's the best advice you've ever received and how has it affected your life so far?
I would like to give some advice that I have always lived by; work the hardest and be relentless; never give up on something that you want and are passionate about. No one gave me this advice but it's something I learnt from my own personal experiences and live tours.Work the hardest and be relentless! Click To Tweet
9. What's you current favorite item in the whole world right now, why?
My laptop. It keeps me in touch with what's going on in the world. And of course it's an avenue for my shopping habit. I do a lot of online shopping.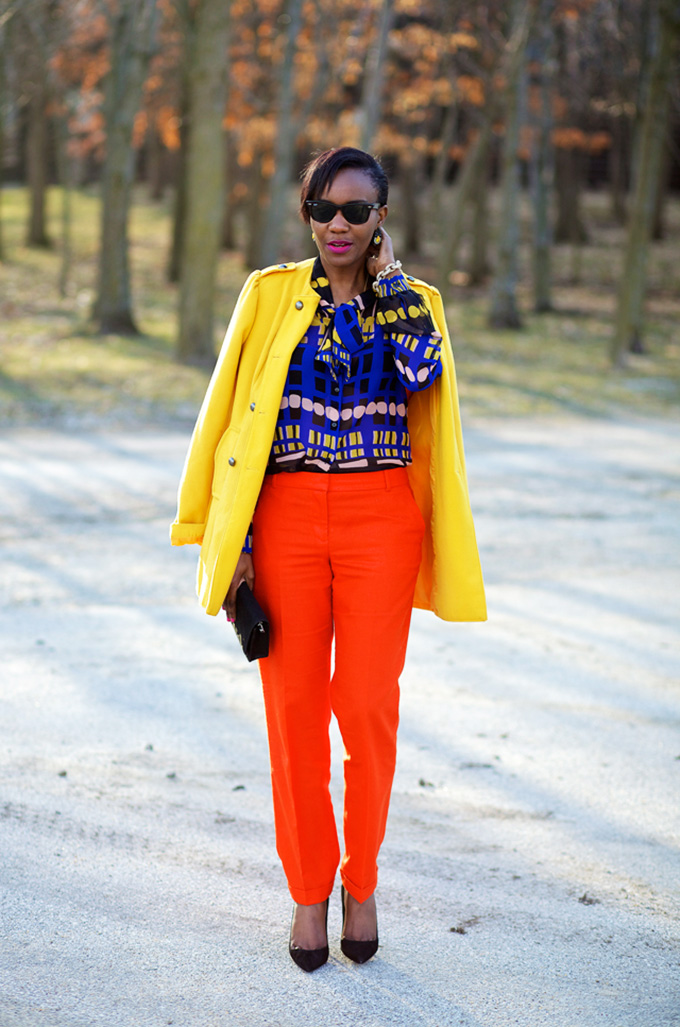 10. If this were an ad campaign for your blog, what short killer pitch would you use to convert the person currently reading this post into your blog reader/follower?
Dressing up classy and fun to bring out that inner confidence in you.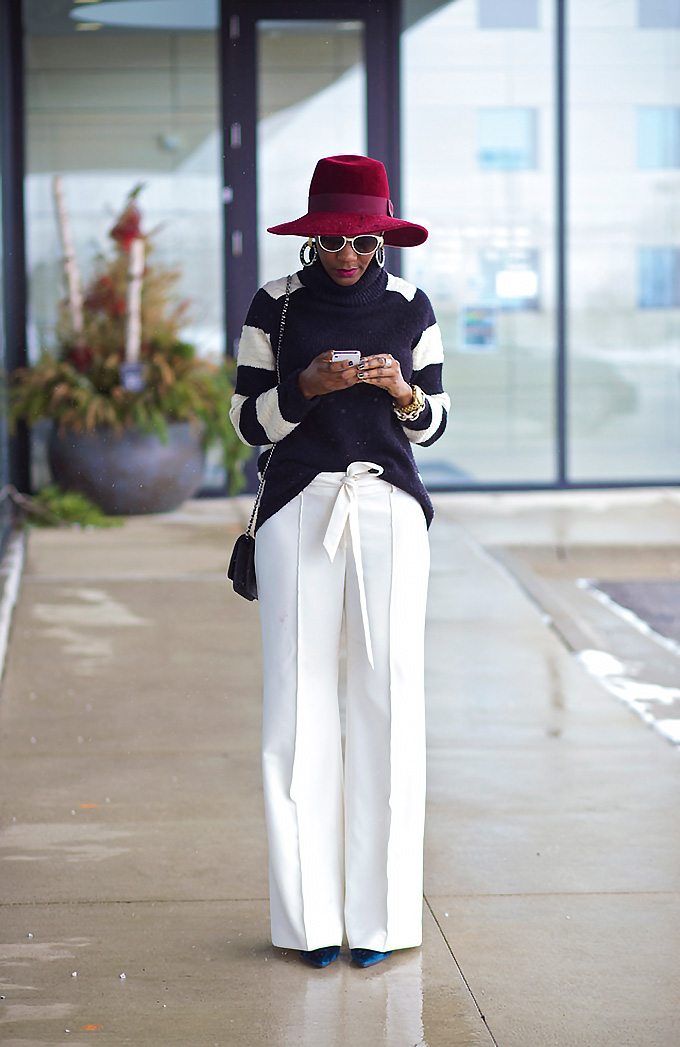 Besides style inspiration, I actually discovered the profession – Actuary from Justpatience blog. I guess I've always had an idea of the job it entails from movies etc but just never knew the correct name. Isn't it amazing to learn something new beyond fashion, style or beauty from blogs you follow? Hope you enjoyed reading her interview answers as much as i did.
Find more of Patience on her Blog || Facebook || Twitter || Instagram
Read: previous blogger features.
Thanks for stopping by as always
xx.
Keep Up With All My Blog Posts