Denim on denim outfit or double denim isn't a new trend on the fashion scene or on this blog. Remember my first denim on denim outfit and this midi fitted denim dress? Today's outfit is another take on the denim on denim trend. If you remember, i was sick for a while but i'm 100% okay now but to still take precaution, i decided to cover up as much as i can for my first outfit post in more than 2 months as the weather isn't so cold anymore. I thought of a way to restyle my first denim on denim look, so i decided to throw on a cardigan and a hat to switch up the look.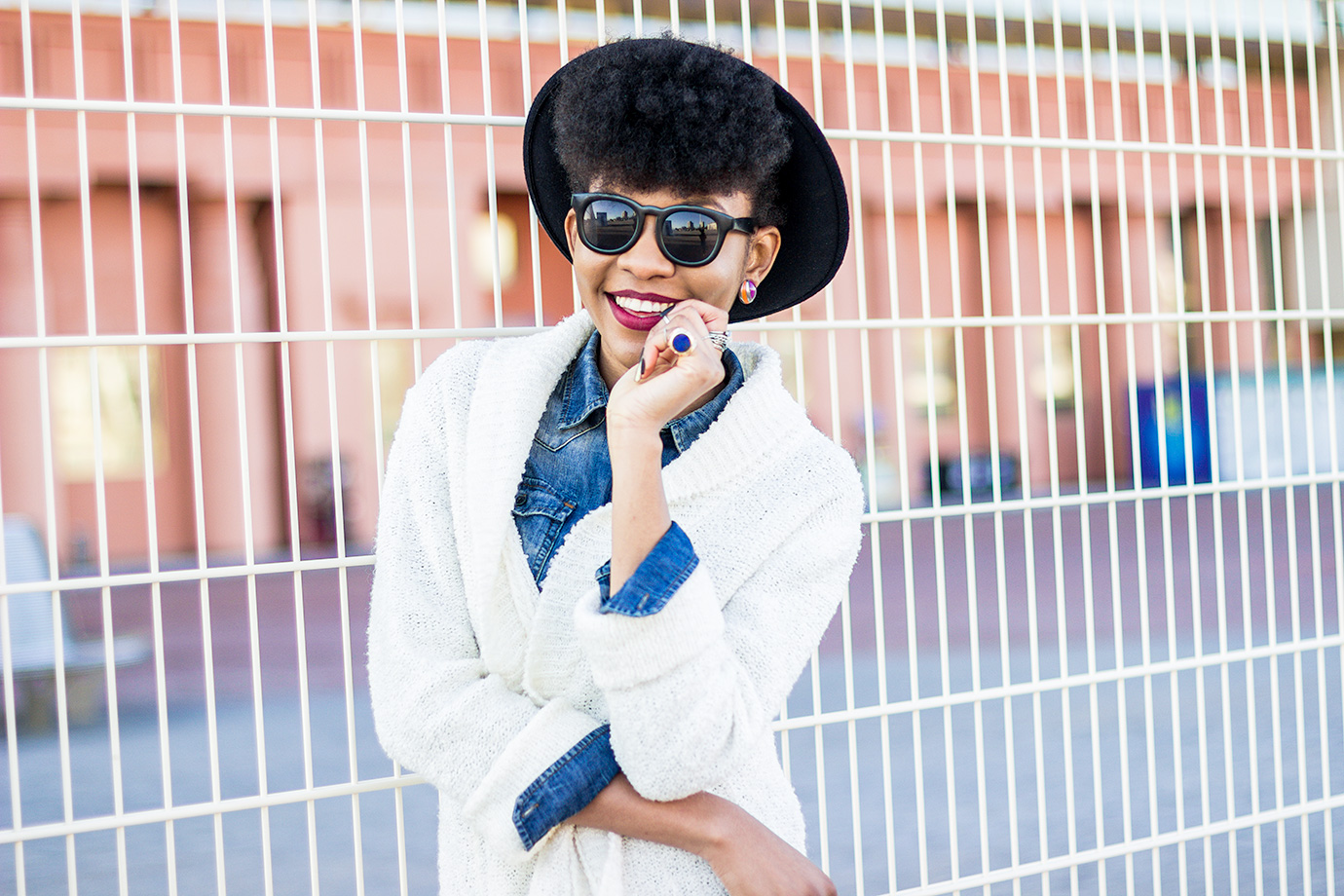 I've been loving boho styles lately and while i'm yet to rock a complete boho look, i thought a lil fringe won't hurt. I opted for this Glamorous grab bag with fringing not just because of the fringe detail but the color also as spring is right around the corner. You might remember the bag from my previous post – How to create collage with Photoshop where i used it for another outfit coming up in my next outfit post.
  I initially thought of wearing the boots i wore in this post with this same Diesel livier Jeggings but i felt my Zara booties have been locked away for a long time and they must really be in need of a walk, so i switched boots last minute. You can see how i wore the booties in the past with all black outfit and with a hooded fitted sweatshirt dress.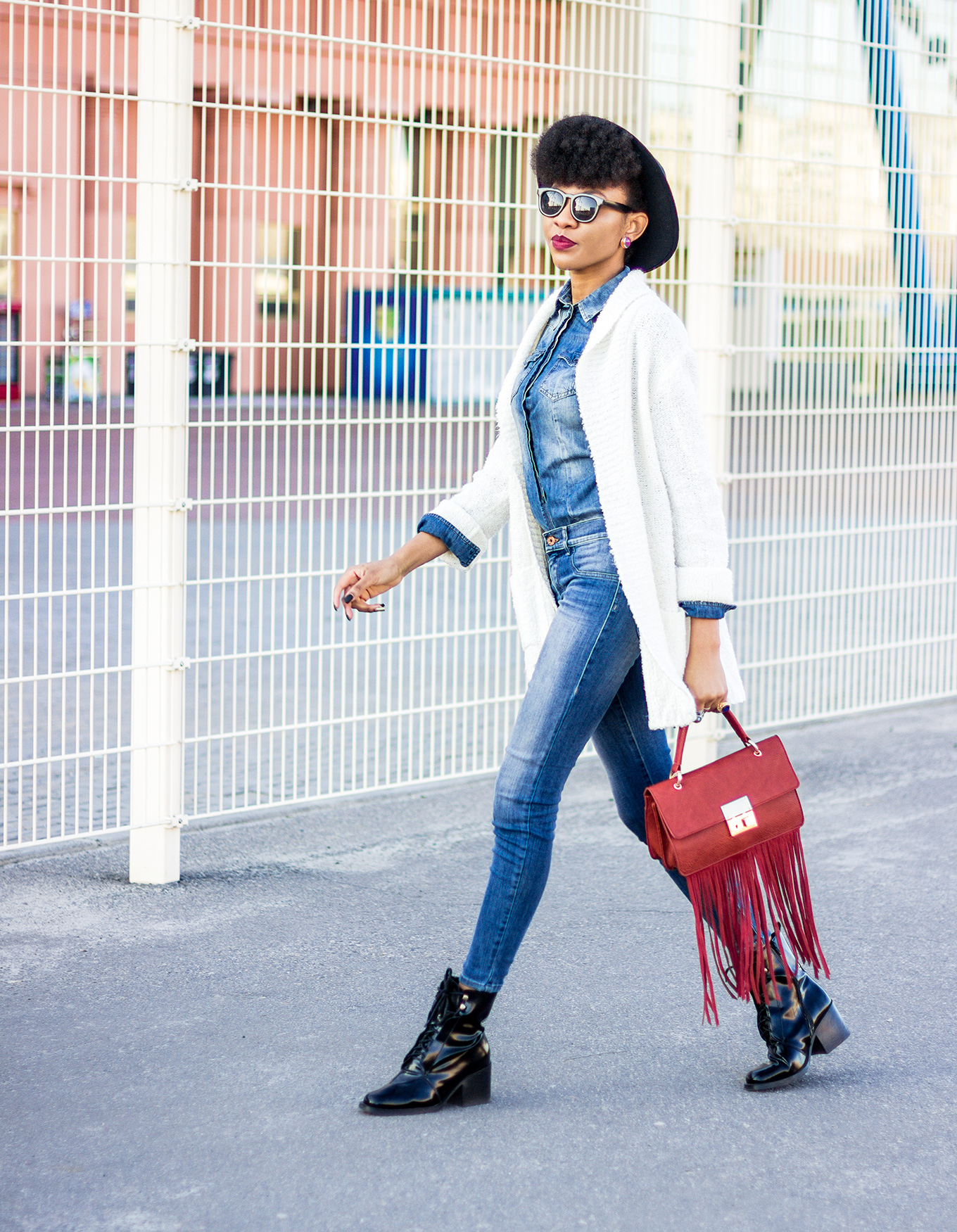 When it comes to rings, I've always been a collector, especially of the statement types but sadly i always misplace or spoil them. I've also been loving the trendy smaller ones that now come in sets which can be used to stack up and fill all your fingers 🙂 I was indecisive so i picked both the blue bigger sized one from this travel trinket pack and all from this 9 pack silver embellished stone ring set.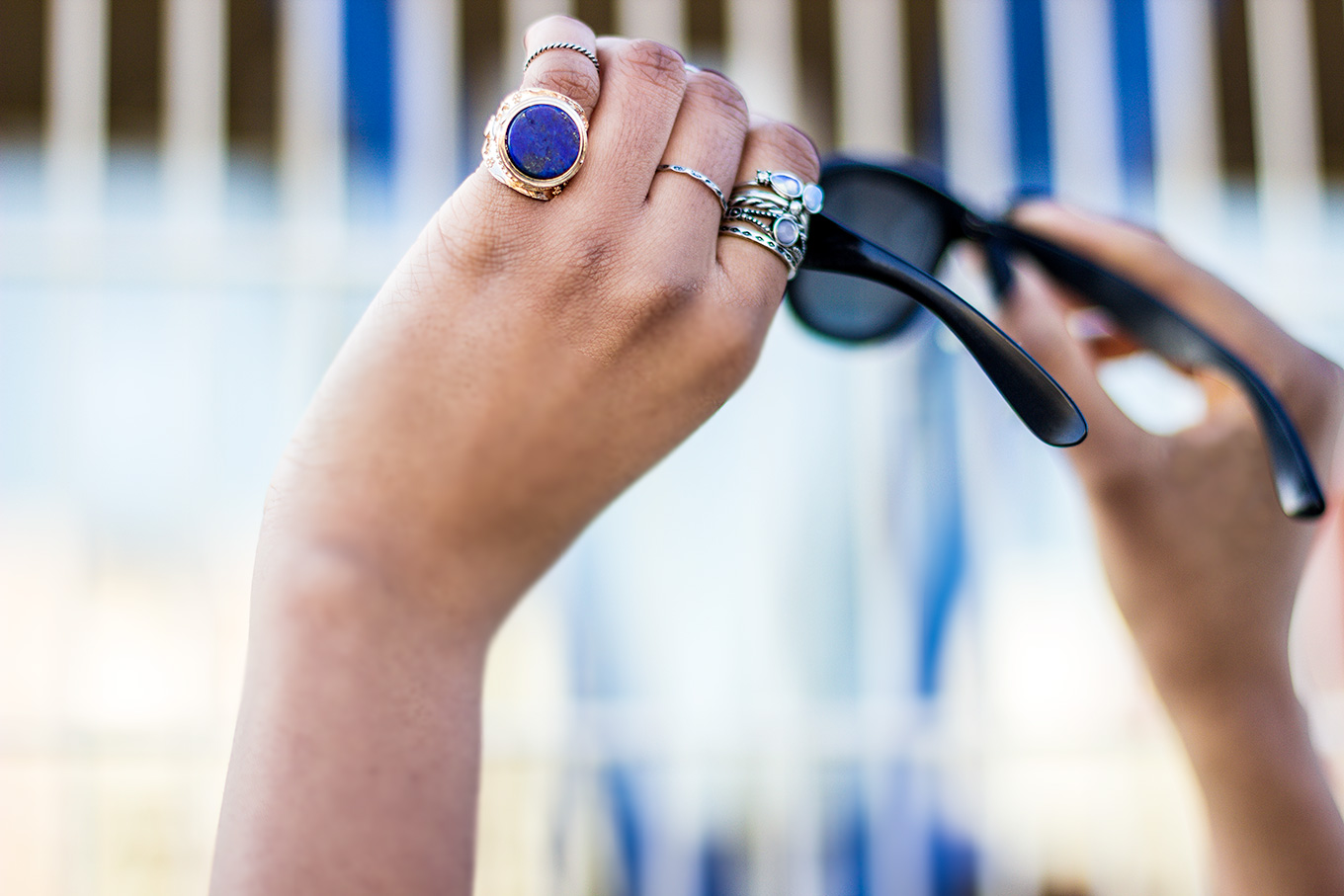 If you've been following me on Instagram lately you would have seen me showing off my natural hair a lot these days. Truth is, i'm actually lazy to do anything to it really. i love how free it feels and how easy it is to just pack it up and leave some in front without too much styling and i'm good to go. While i would have loved to flaunt my afro hair properly in this post, i also love my hat and i think it looks good with my hair, no?
  I'm happy to be back to blogging outfit posts as i know that's the main reason most of you follow my blog but i appreciate you for sticking around and contributing to the non-outfit posts that i occasionally post. Your comments are always welcome and it feels great to see you communicating.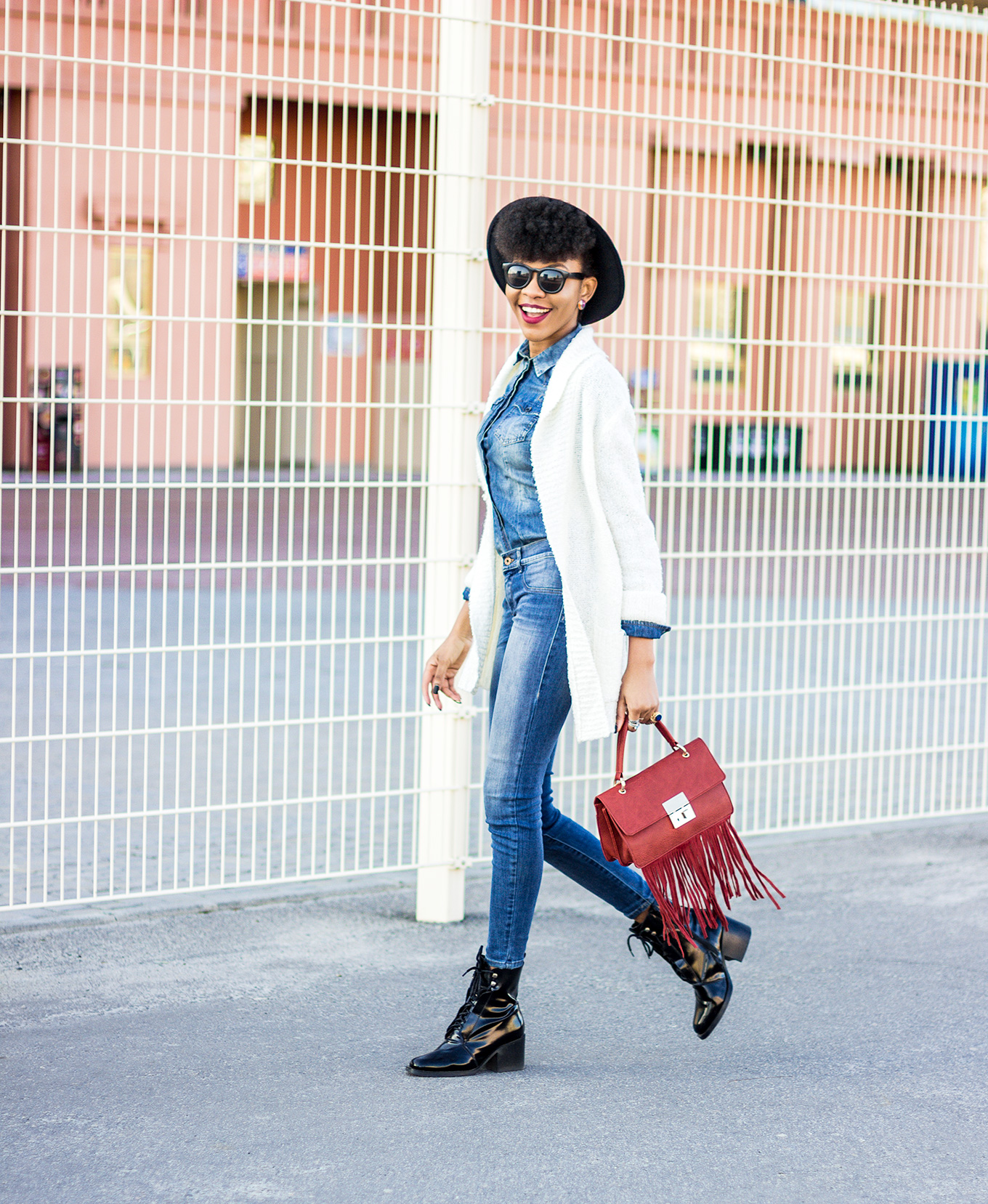 Shop My Denim on Denim Look
Wearing: Asos Shirt (Get similar) || Diesel Jeggings c/o Get the label || Zara Booties (Get similar) || Shein Hat c/o || Glamorous Bag (like this style too) || Calliope Glasses (Get similar) || Asos Ring and New Look Rings || Cardigan from a local store (get similar, love this style also) || Nyx Copenhagen Lip Soft Matte Cream
Thanks for stopping by as always
xx!
Keep Up With All My Blog Posts
*If you liked this post, you can check out….
       Hot discussions on the blog right now!