Happy Easter lovelies! So, the story behind the photos of this wrap front midi dress outfit is almost like in my previous outfit, but in the spirit of Easter and due to your wonderful and encouraging comments, i decided to share. Apparently, my photos don't always look the way i want in my eyes (only my eyes, lol). A common #bloggerproblem , there's always one thing or the other to complain about. I tried to make some adjustments to the photos to look more presentable and better than they were when i completely hated them though, hope i did a great job.
This wrap front midi dress outfit is a work-style inspired outfit just like my previous outfit on the blog. This mono floral bodycon dress is part of the items i recently got from Asos thanks to a $100 giftcard i won on twitter via a giveaway hosted by gift2guide few weeks ago.
I wanted to switch up the look a bit instead of the usual bodycon dress and blazer look, so i added a skinny scarf. If you remember, we discussed the skinny scarf trend on the blog not too long ago. I honestly thought i was going to try the trend first with trousers outfit but here i am in a dress!
If you notice, i actually look a bit uncomfortable and stiff in these photos, well that's because i was! Like i said earlier things were wrong with these photos, lol. First was my hair, i got the locs just a few days ago. It's the first time i'm having yarn locs done, they are beautiful but painful. I hear the pain goes away after some days, i can't wait! i barely managed to pack them just to look sane. Secondly, it was a cold, wet and dull day making location scouting difficult so i had to settle for this background as its the building of my church.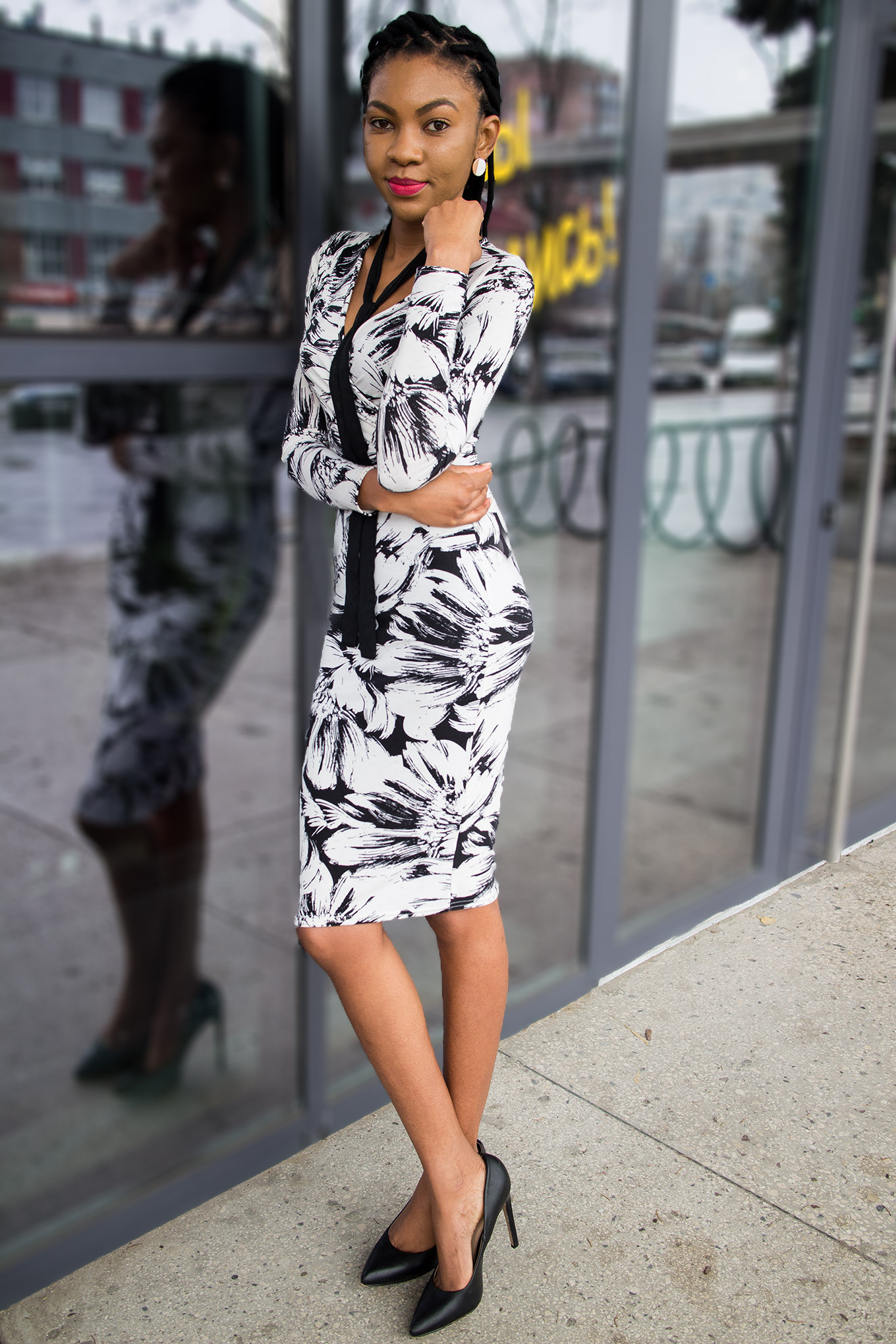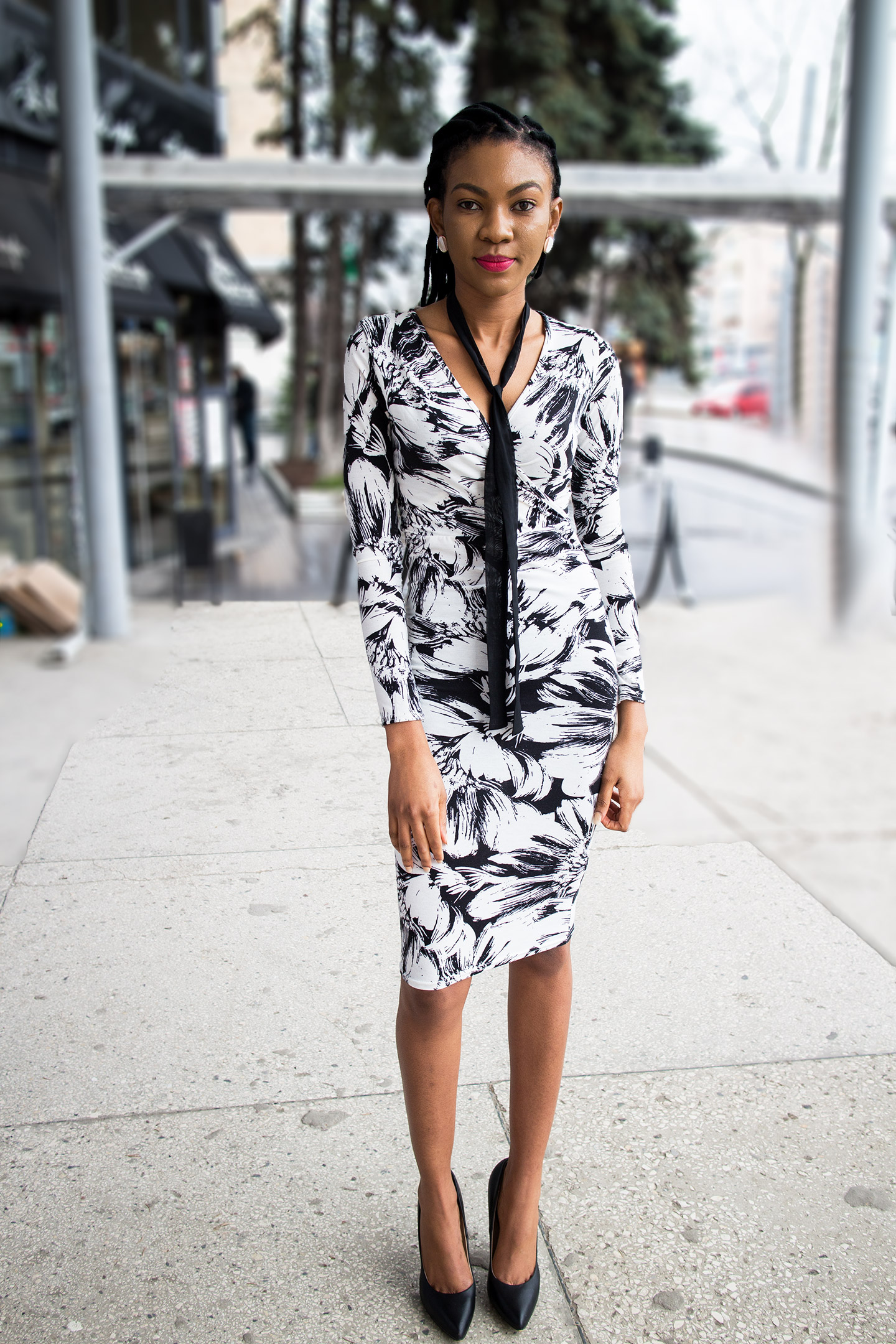 These photos don't do justice to the perfect fit of this dress, love it! First white-ish item i'm getting that isn't transparent even with the light material. I also recently got the Bourjois rouge edition 12 hours lipstick in Entry Vip which i'm wearing in this post. It's the first time i'm using a product from Bourjois and also the first semi-matte/non-matte lipstick in over 2 years that i really like. How to wear a midi dress with skinny scarf without looking like a 50s housewife! Click To Tweet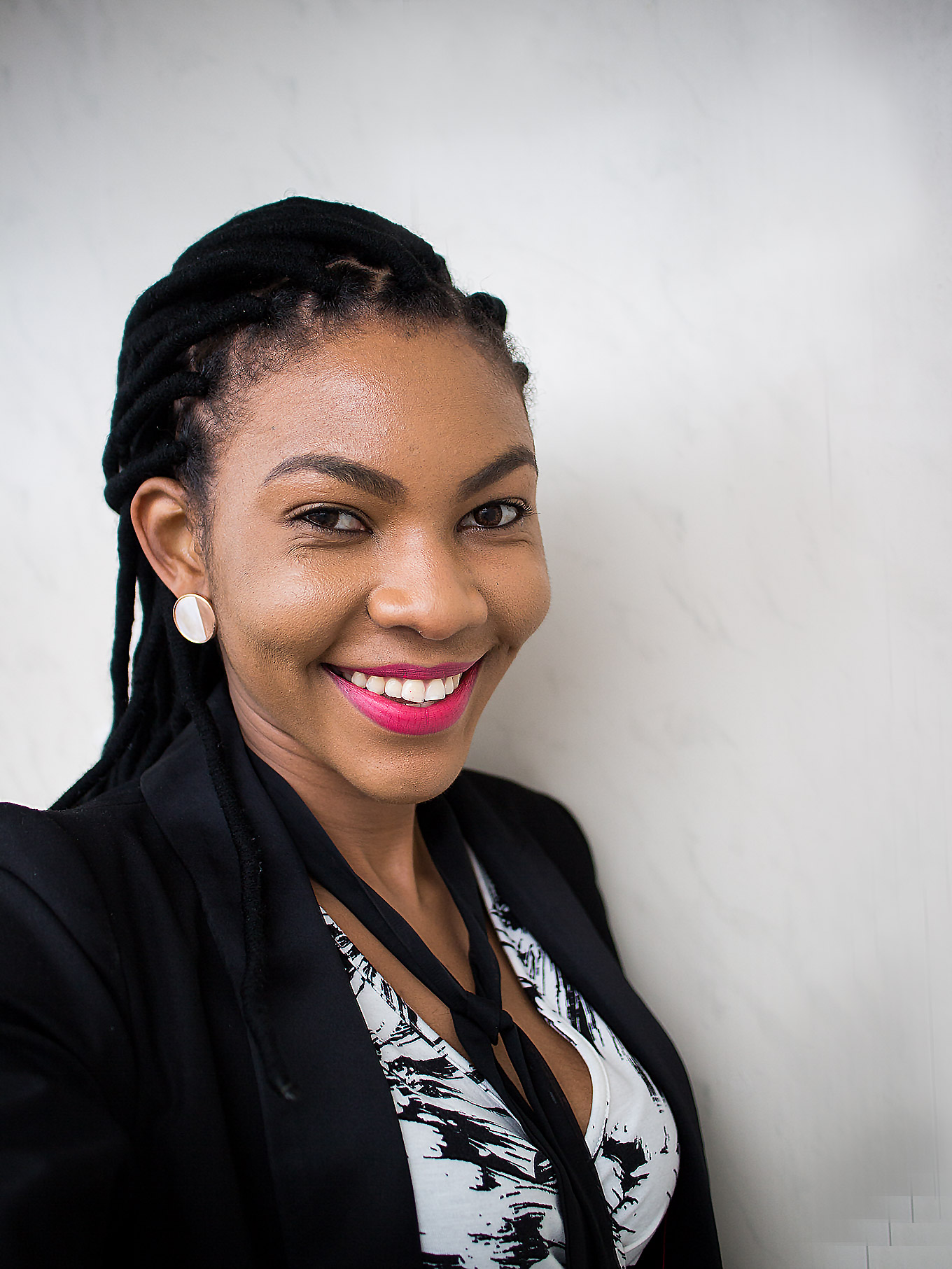 So, what do you think of this wrap front midi dress outfit and my new hairstyle?
Wearing: Club L Dress (also like this) || H&M blazer (seen many times on the blog) || Truffle Heels (also like this) || Bourjois Lipstick in Entry Vip || Diy Skinny Scarf (like this) || Monki Saddle Bag (like this) || New Look Earrings
Thanks for stopping by as always
xx!
Keep Up With All My Blog Posts