This mint blazer and black flare pants in cotton sateen outfit was what i wore to church yesterday. If you remember I've worn this mint blazer previously on the blog in this post with different colors and my beyonce inspired braids.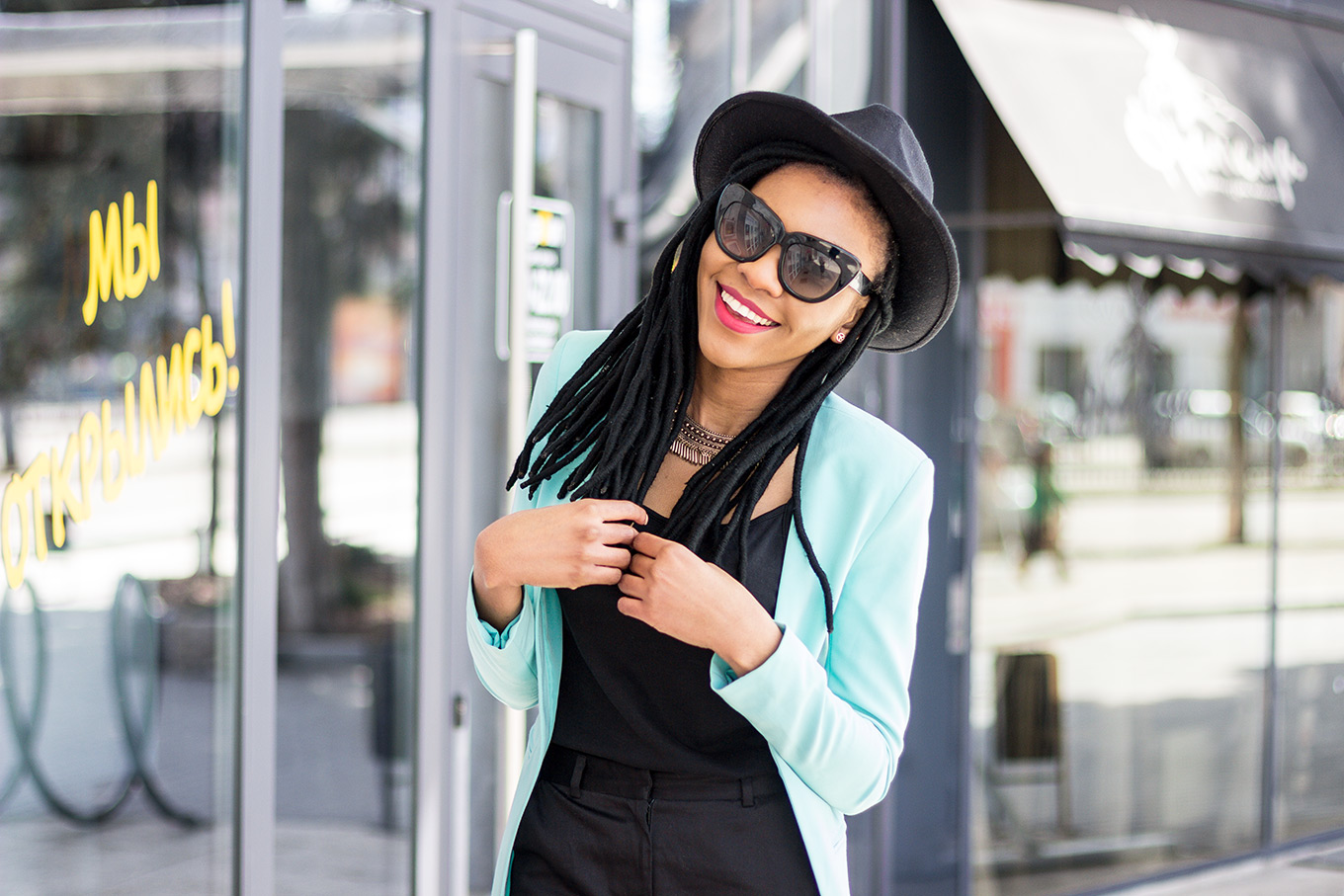 Honestly, I never actually knew there was a fabric called sateen till i saw this flare trousers. At first i thought it was some sort of misspelling or a fancy fashion word for satin till i looked it up. Anyways, i wasn't entirely wrong because it's made from satin.
  I've always had terrible luck with finding the perfect formal pants or any style of trousers really especially when it comes to the length (downside of having long legs). When i saw these in L34 i was happy because i wear L34 or L36 depending on the style. For this flare style, my perfect length would be L36 especially because i would most definitely wear it with heels but L34 is the closest, so why not?
  I really wanted to like this material or rather the trousers but despite the wind that made it tougher to keep straight, it's still a difficult material to maintain and wear. It rumples easily and magnets every damn thing that passes by it, lol and i can't really be cleaning it every second.
  I've been adding more work wear pieces to my wardrobe lately mostly because as some of you already know, i will be graduating from uni in a few months and a new chapter will begin. Here, we wear whatever we like but most places have some sort of work style and dress code while others don't. I just want to be prepared for wherever i end up. (For people that work in offices with a dress code) How do you shop for your work outfits, how do you pick the best materials? *Remember our fabric discussion on the blog?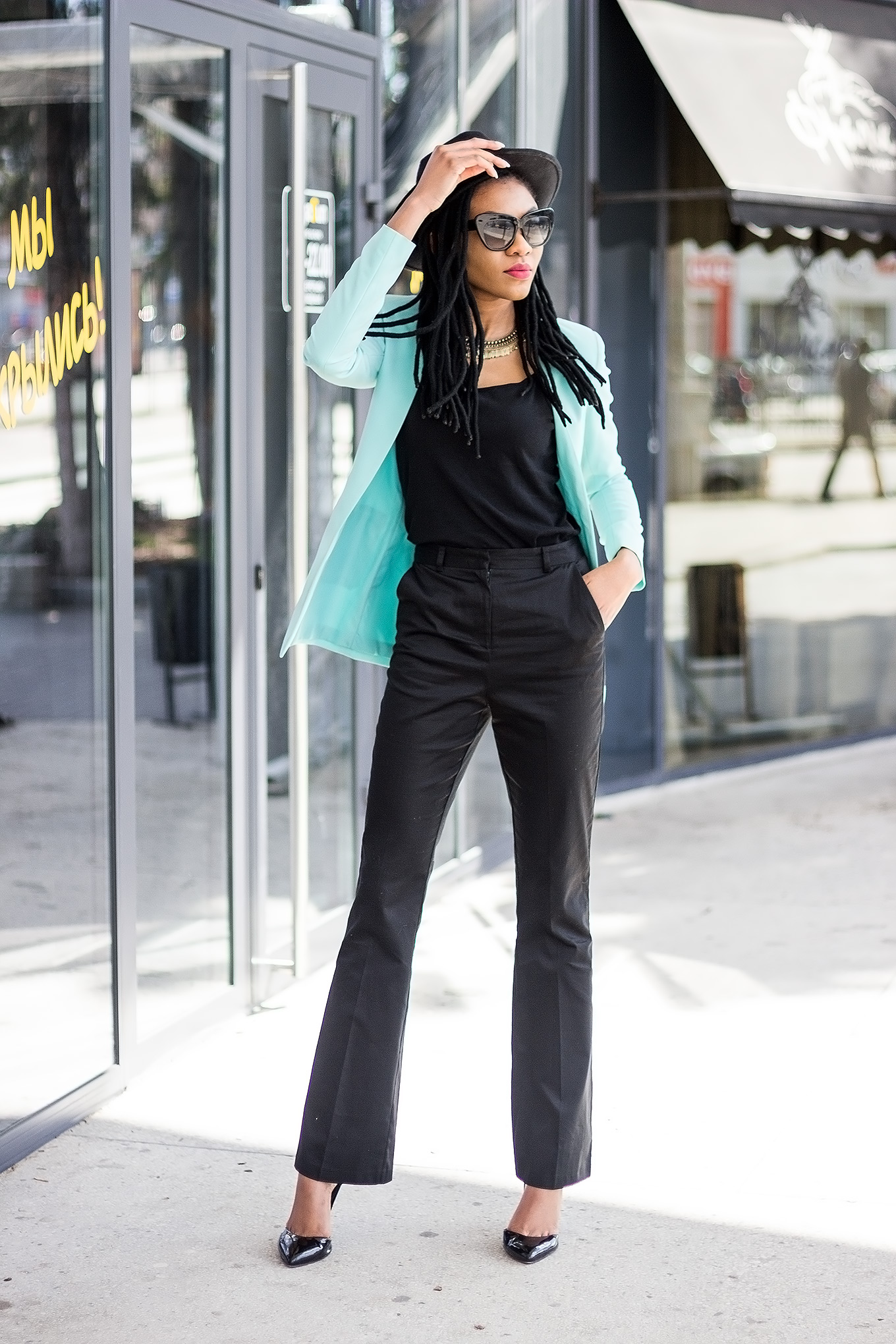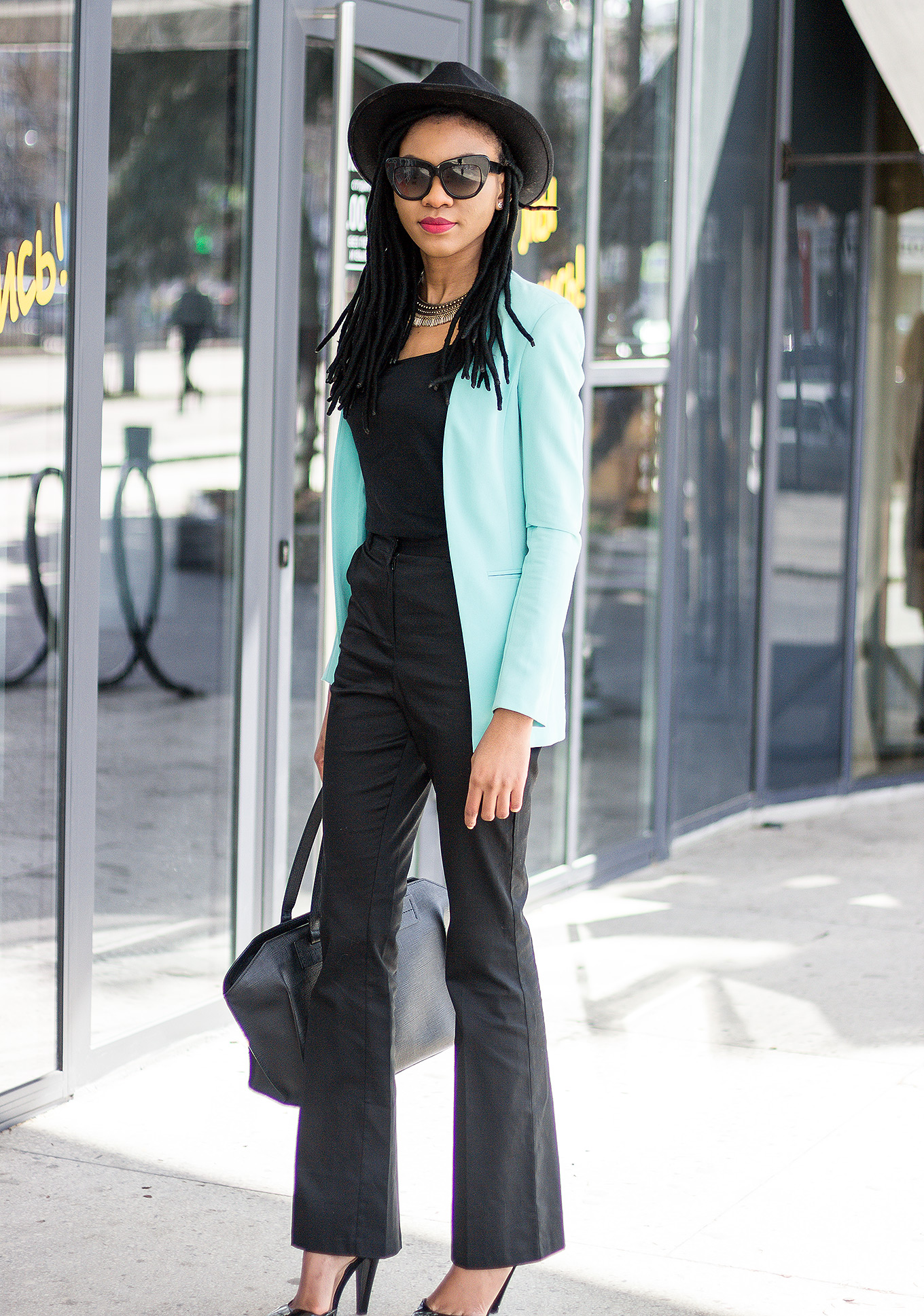 It was actually really windy when these photos were taken, my hat got blown out once 🙂 So, what do you think of my mint blazer and black flare pants in cotton sateen outfit?
Wearing: Shein Hat *c/o || Incity Blazer (similar) || Asos Trousers || Asos Heels (love this, also available here) || ZeroUV Sunglasses *c/o
For more flare, check out my flare jeans outfit and the 70s flare trend post.
Also, it's a new month and I've started accepting posts for this month. Remember to get in touch if you'll like to be part of Guest Saturday.
Thanks for stopping by as always
xx!
Keep Up With All My Blog Posts