As you have already seen my previous work style pinafore outfit with heels and a top, i thought of restyling the same work style pinafore but with flats shoes for a change. If you read that first pinafore dress post, you would know how it came about and my initial choice. I've come to like this front slit style even more and it seems to go with pieces i already have in my closet. 
  For this work style pinafore outfit with flat shoes, i chose my monochrome plaid shirt that i wore with jeans and this same hat in this casual jeans outfit post and added my skinny scarf from this wrap front dress outfit post.
Read: The Skinny Scarf Trend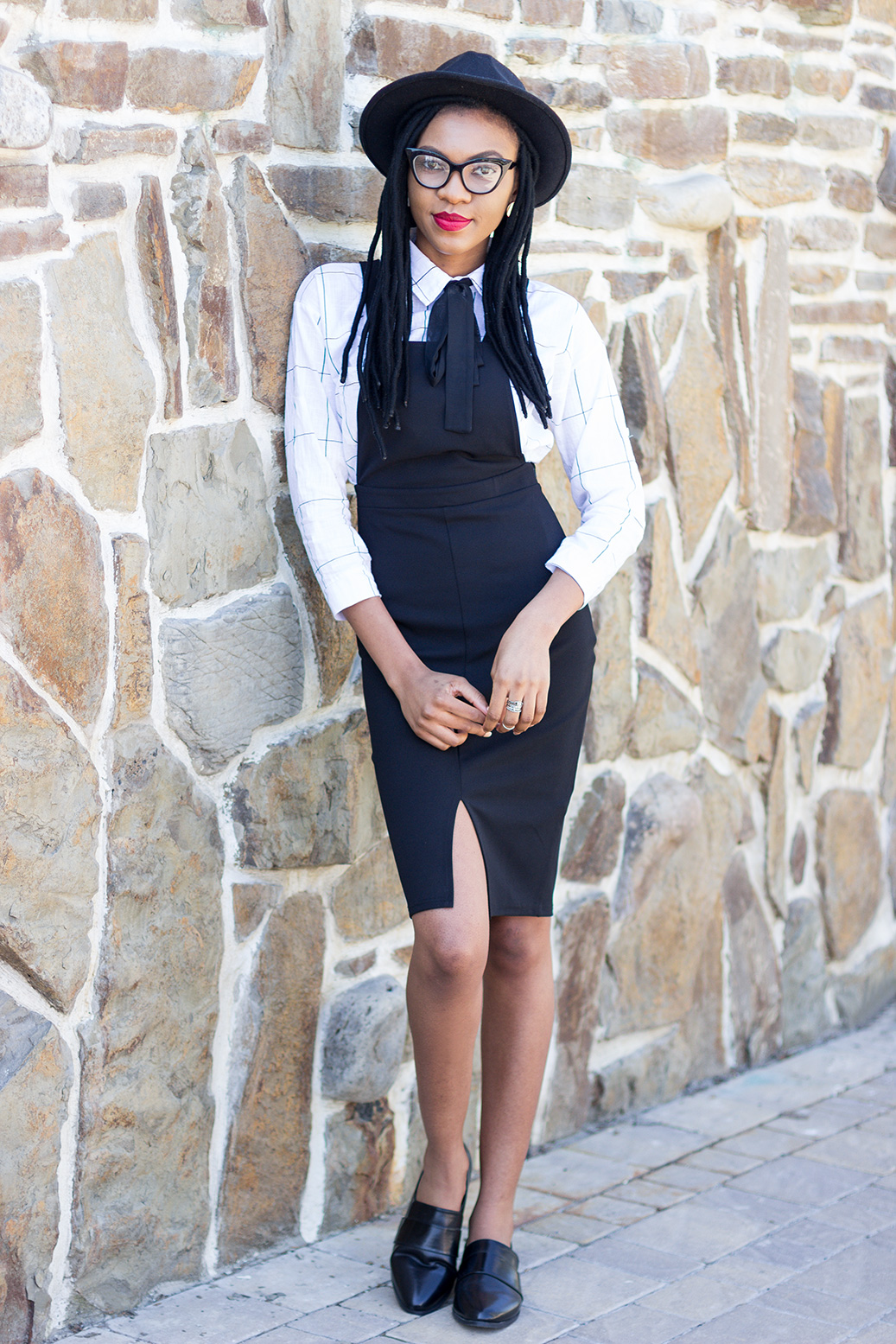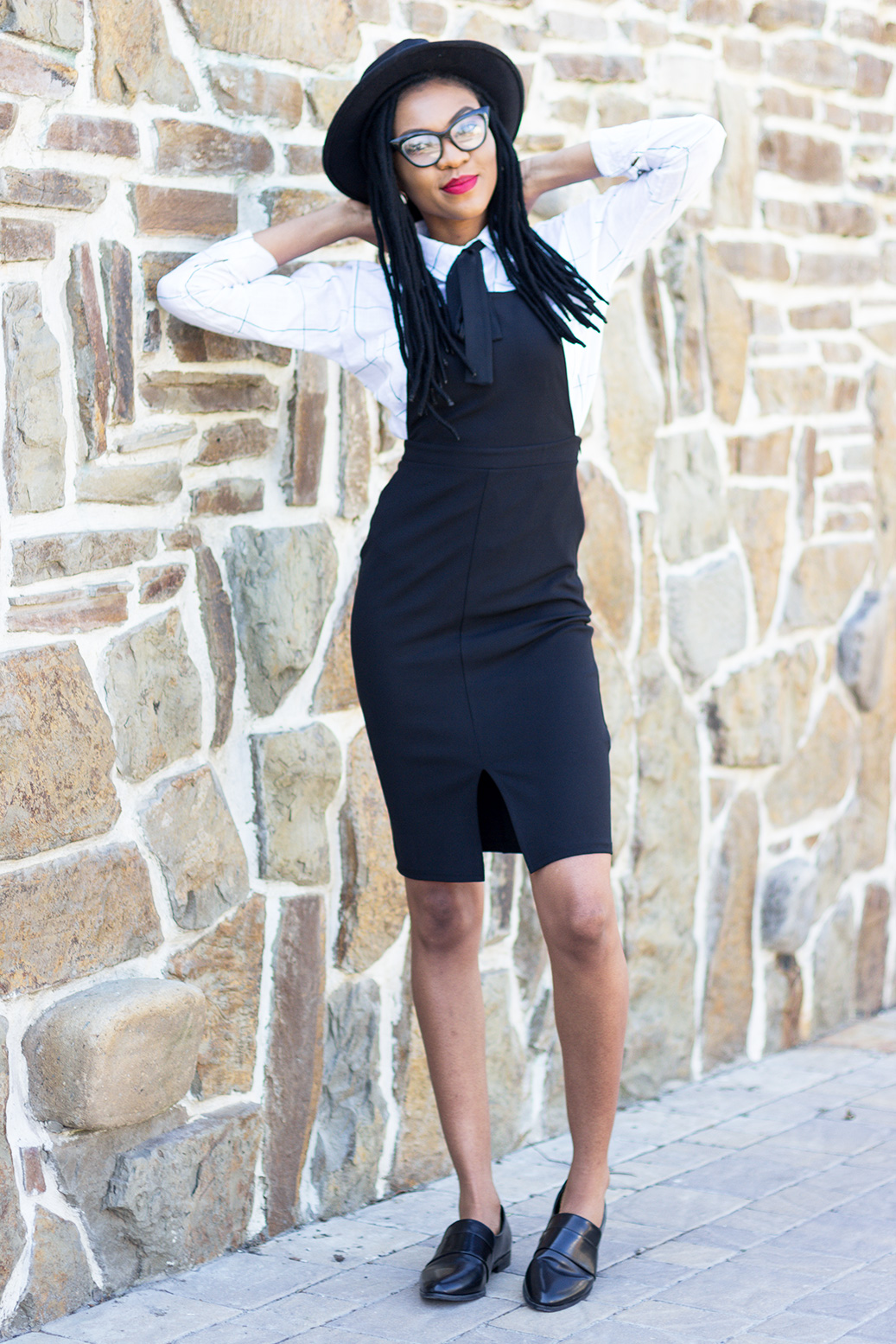 It was windy and a bit chilly when i left the house in the morning, so i took my black blazer with me to be on a safe side, you never know with our bipolar weather. The blazer actually complemented the look even though it wasn't part of my planned look. And yeah someone did call me "school girl" in church, lol…the look.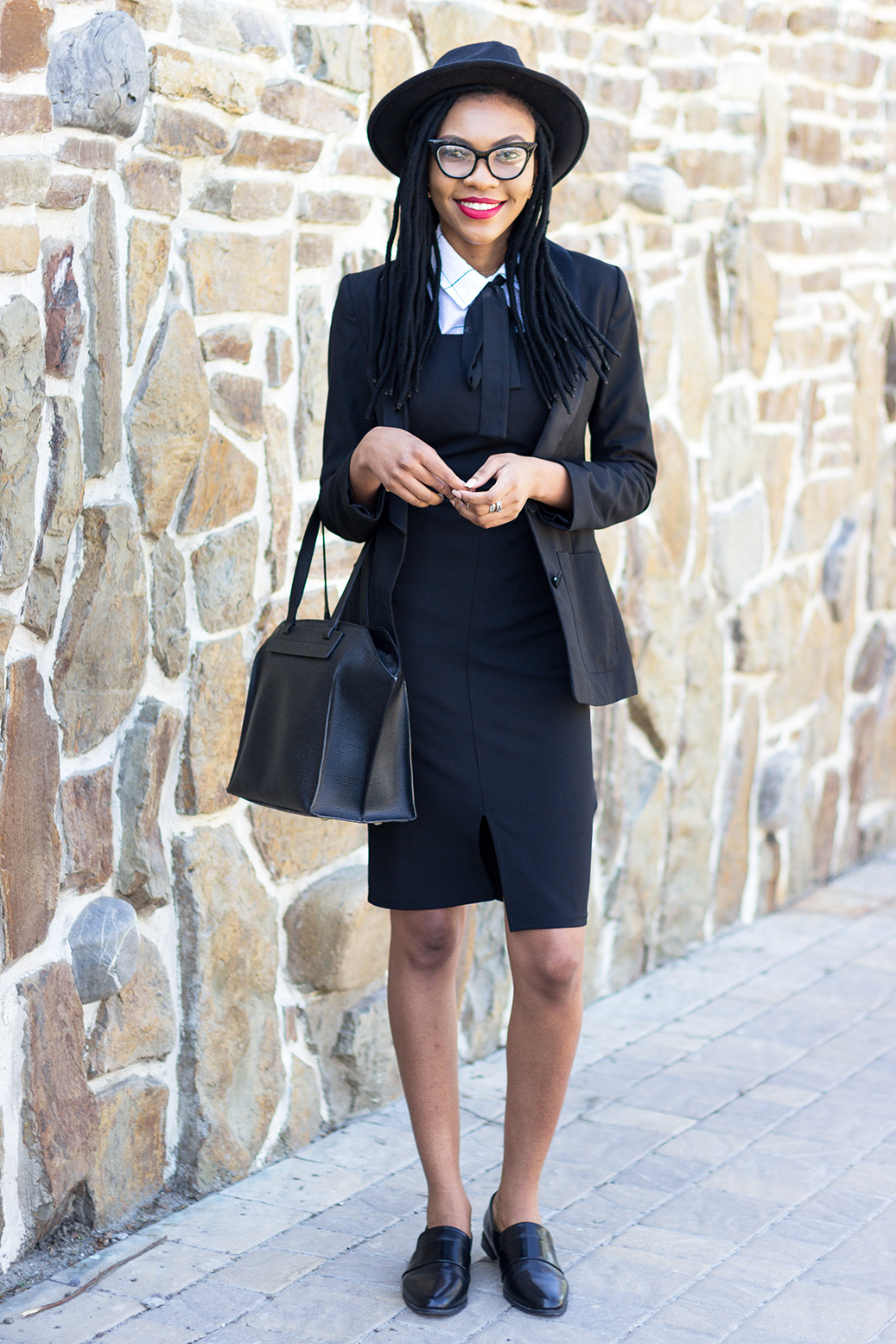 If you follow me on Instagram (you totally should though!) then you must have seen a photo of these flat shoes from another outfit coming up soon on the blog. I just like everything about it, i wish it came in brown too. Flat shoes really do have a way of transforming a look. When i first saw them, i knew i had to have them. The style fits a wide range of outfits, i definitely see myself wearing them a lot in the coming months.
  I'm guessing you have noticed from my Instagram posts that I've been trying out other makeup brands this year. Mac cosmetics doesn't really do it for me anymore. I mean there are a lot of other brands out there even drugstore brands consistently releasing amazing products that it's becoming even more difficult to continue with Mac and some of their products that i have a love-and-hate relationship with. Out of the few I've tried so far, I've fallen for Nyx cosmetics lip products!

  You have already seen me wearing their soft matte lip creams in my previous outfit posts. In these photos i'm wearing the Nyx jumbo lip pencil in Plush red. I thought i liked the soft matte lip creams, i totally love the jumbo pencil! Well pigmented and lasts too (it was perfect like it was when i first put it on for the entire 6 hours i wore it). These photos were taken between the 4th and 5th hour without any touch up or reapplication.
  So, what do you think of my work style pinafore outfit with flat shoes compared to the previous one with heels? How would you style your pinafore dress?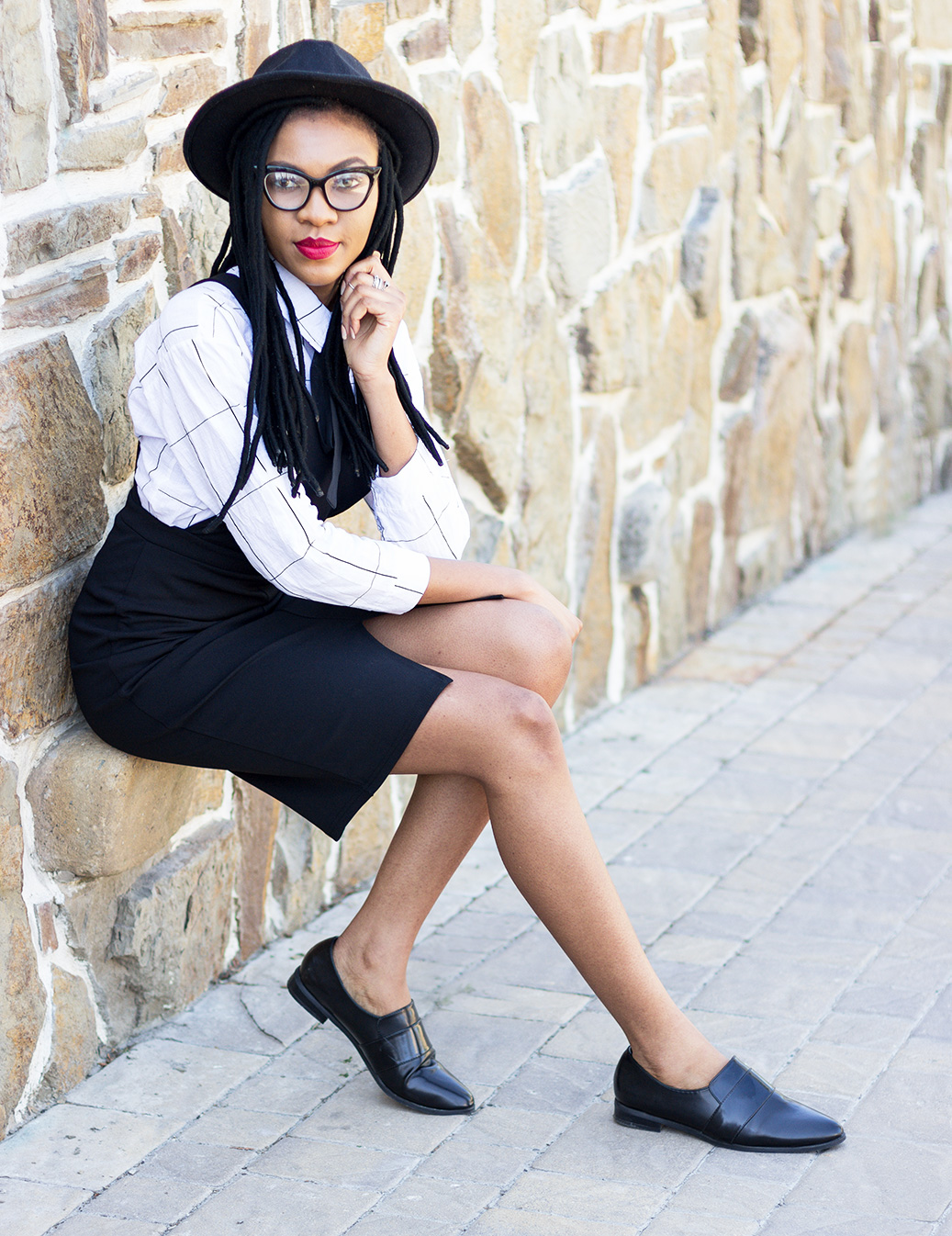 Wearing: Romwe Shirt || New Look Dress || New look Flat Shoes (also love these similar styles – Matchpoint and Jasmina) || DIY Skinny Scarf (get similar) || Shein Hat || Old H&M Blazer || Nyx Lip Pencil in Plush Red
 Thanks for stopping by as always
xx!
Keep Up With All My Blog Posts
*If you liked this post, you will like….
       Hot discussions on the blog right now!