I wore this bold stripes outfit about a week ago to my Uni group's casual photo shoot at the park. If you remember, i wore this top last summer in this bold stripes top and mom jeans outfit post, coincidentally the photos were also taken in the same park.
On the day these bold stripes outfit photos were taken, i planned to style the striped top with a skirt but the weather was chilly and windy and since i wasn't sure how the rest of the day would look like, i opted for trousers instead. I guess, i didn't want it to turn out like this weekend outing in shorts. It was only 2 days after, the weather was still bipolar, still is. Maybe summer has decided to take a break this year.
I took my outfit photos after our main shoot but I also got a few shots on my camera with some of my group mates during the shoot. I still can't believe we will never sit in a classroom together again. Anyways, my outfit comprises of pieces you've seen on the blog before, just restyled for a different look.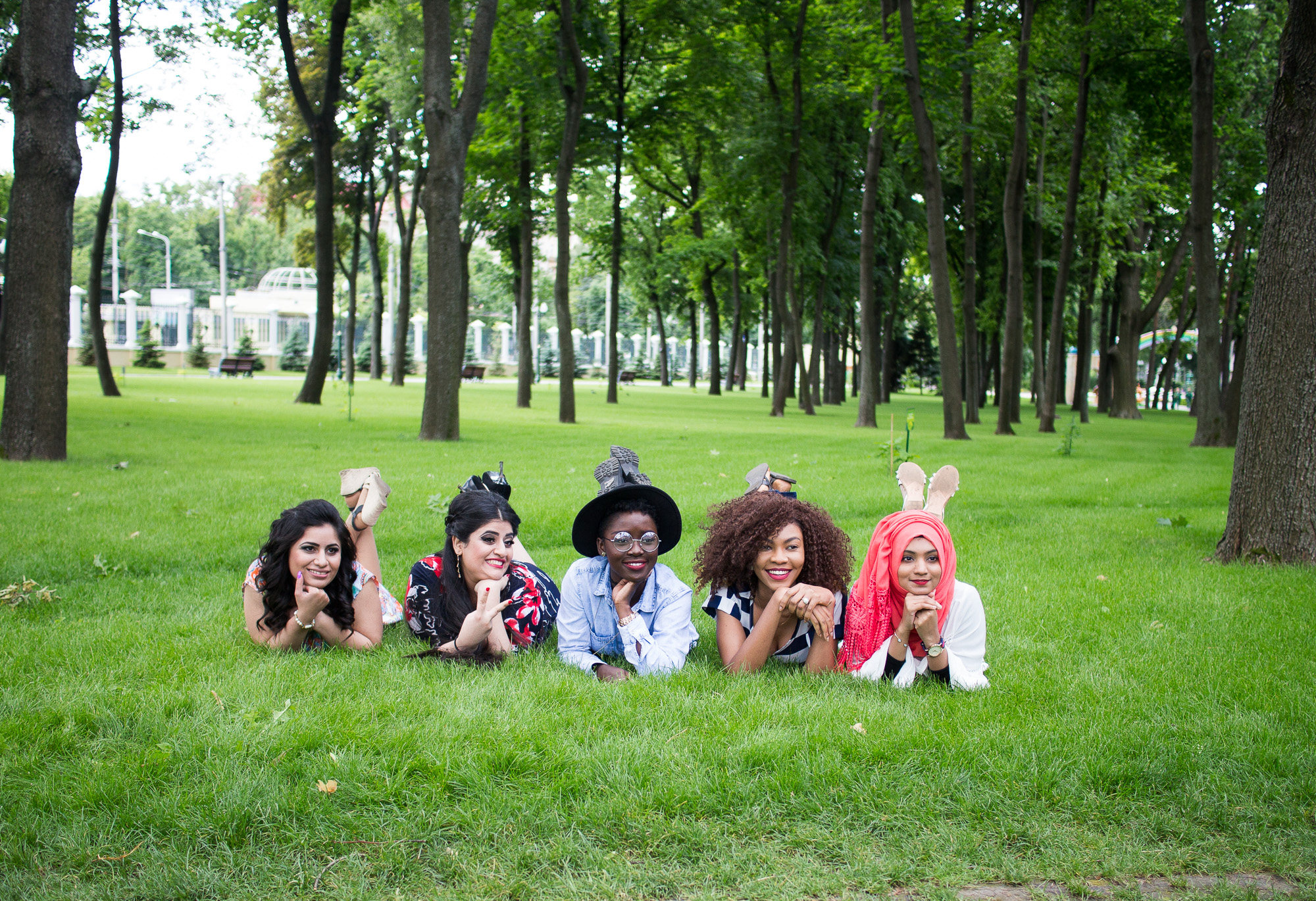 I've been rocking my Park Lane flats a lot lately while obsessing over these similar flat sandals, they seem to fit everything i wear plus the added comfort. The first time i wore these flare jeans was in this multi striped shirt with flare jeans outfit post. This outfit is a more casual alternative to that look.
I had so much fun during and after my shoot. I and Lola had lunch at the park and also went for a disco ride (some crazy ride it was), I kept screaming like a child, lol, ironically there were some kids on the ride, barely up to 10 years old and they weren't even screaming. We went for the ride after lunch. Initially, I thought of another ride but because we were going to be upside down a lot up there; we wanted something that wouldn't upset our stomachs. We chose the disco ride because it looked easier from the ground, another reason not to judge things by looks alone.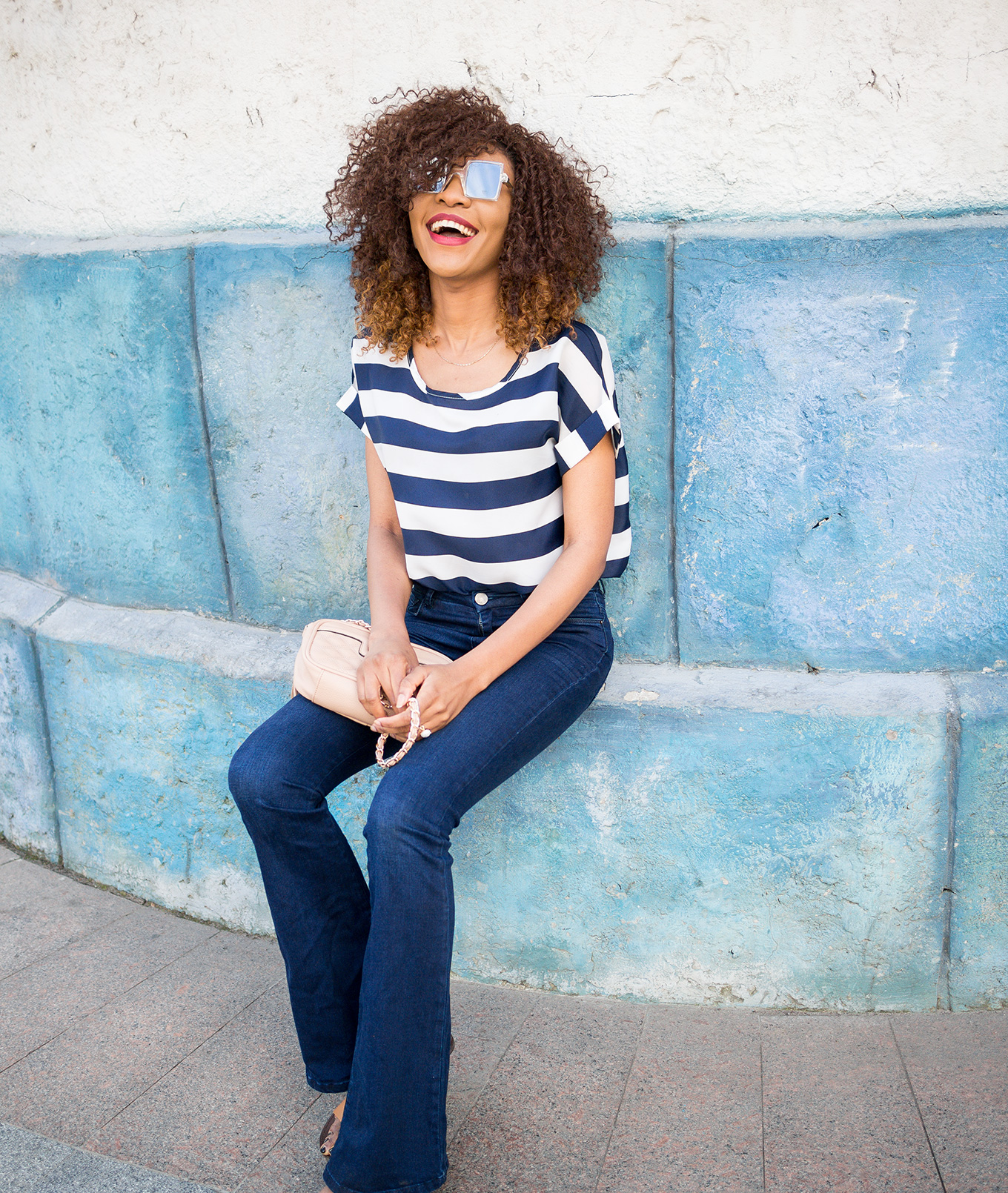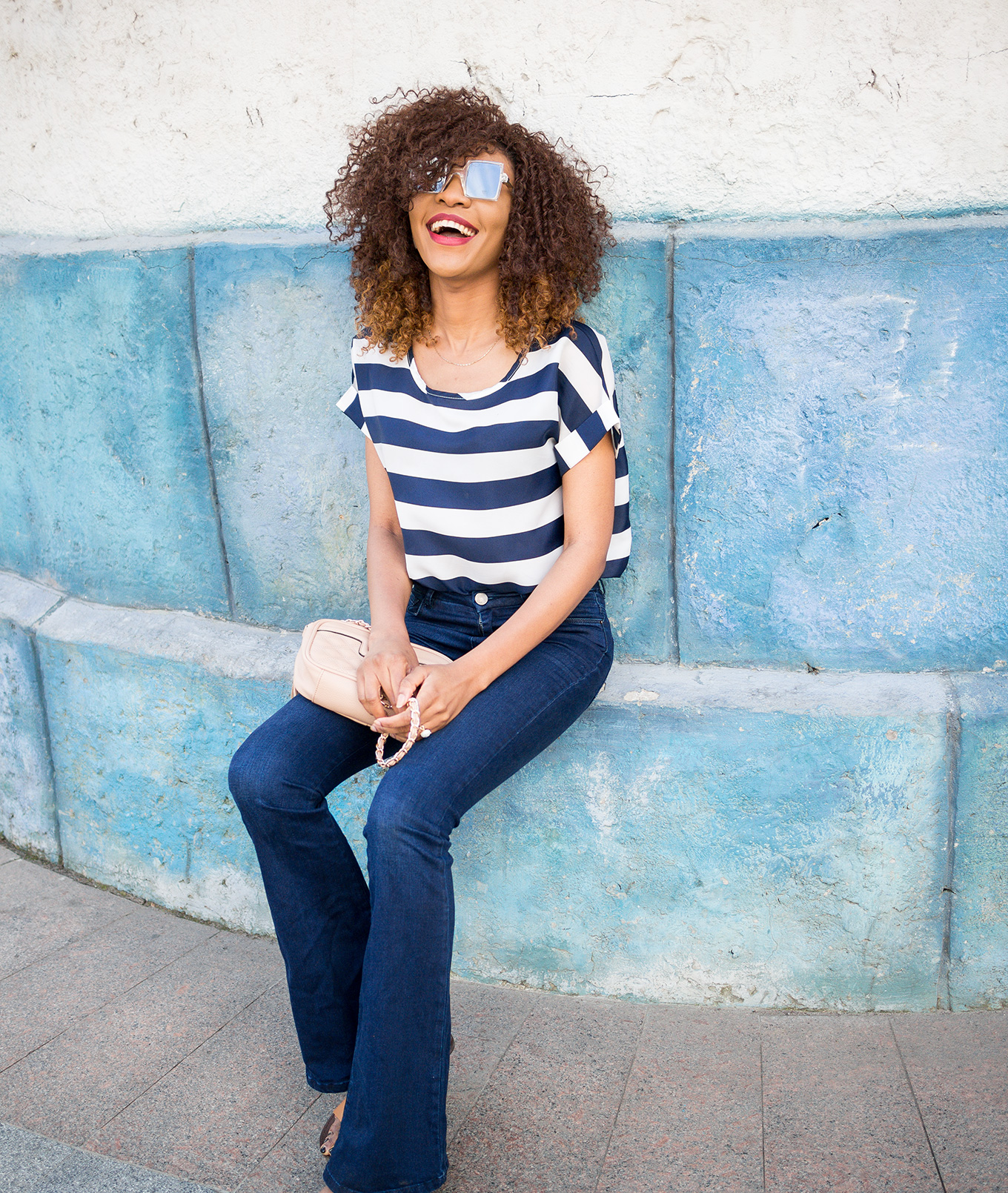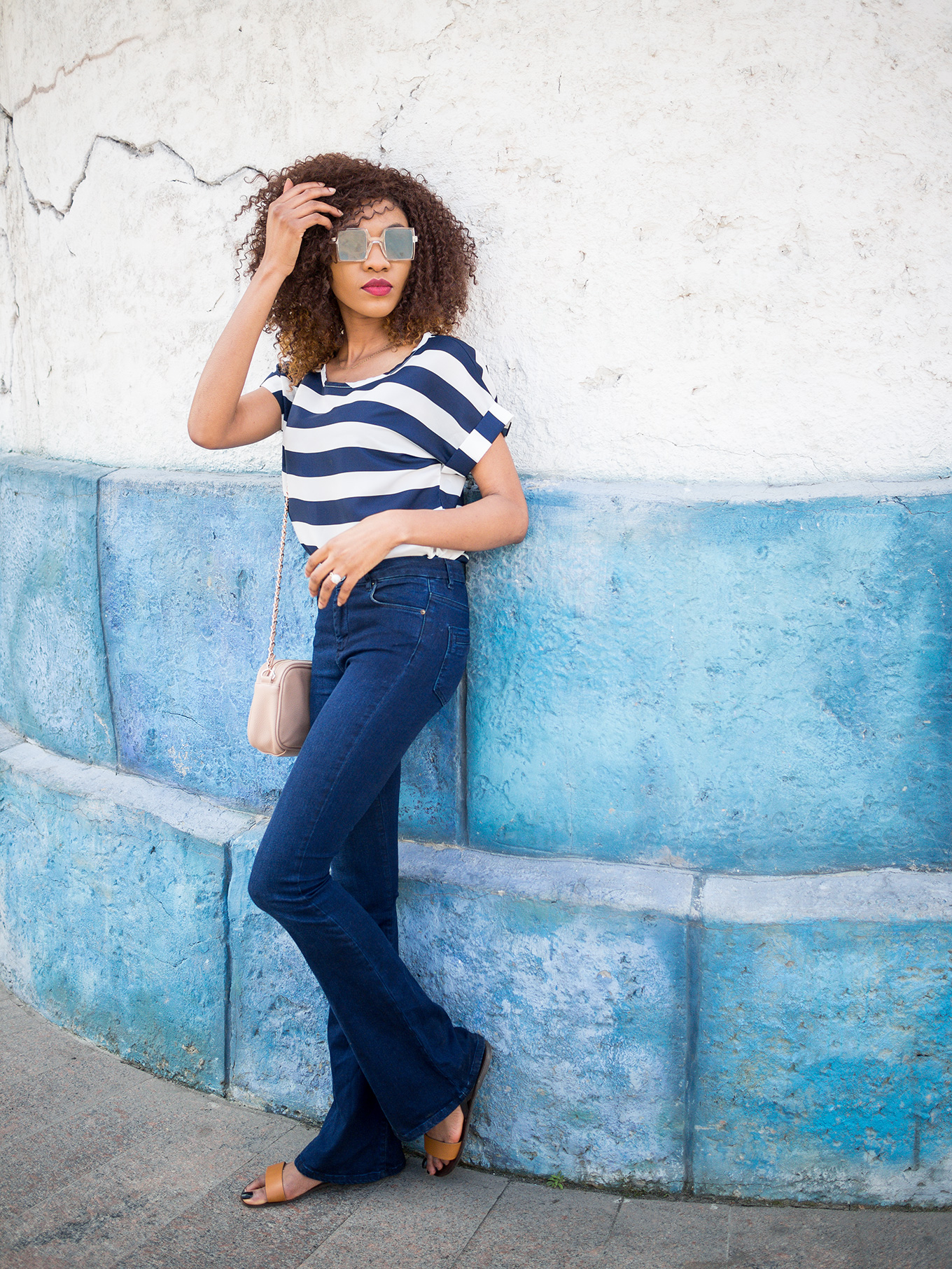 Few months ago, i did a post on 2 of this year's hot fashion trends. The graphic stripes and off-shoulder fashion trends. Graphic stripes are eye-catching and i can't get enough of them. For tips on the type of stripes for your body type. Read: how to wear stripes for your body type post from 3 years ago.
Wearing: Romwe Top ( similar top, love this mock neck striped top also) || Asos Jeans (love this high-rise flare jeans version) || Park Lane Sandals (obsessed with these) || River Island Bag (similar bag) || Polette Sunglasses *c/o (similar sunglasses) || Asos Ring (similar ring)
How do you usually style your stripes? Have you rocked any bold stripes outfit lately?
Thanks for stopping by as always
Enjoy the rest of your weekend.
xx!
*P.s. I'm still accepting Guest Saturday posts, get in touch if you will like to contribute.
Keep Up With All My Blog Posts