Last Sunday, I wore this casual weekend outfit to an out-of-city outing with 7 of my Uni group mates and friends. For the Muslims, it was their last day before Ramadan so we ate, danced, discussed and spent as much time as we could together. In the coming weeks, most of us will return to our respective countries and/or move on to other aspect of our lives. We intend to spend these last weeks the best we can and make more great memories.
  The village we went to was Cherkasy Lozovaya (Черкасская Лозовая) – a nearby village less than an hour away from Kharkov city center. We rented a hut at an establishment dedicated to picnics just beside the Lozovenka river (Лозовенька река). In addition to the provision of sitting area, the place also offer other services for people who aren't able to prepare their shashlik, etc by themselves at an affordable additional fee.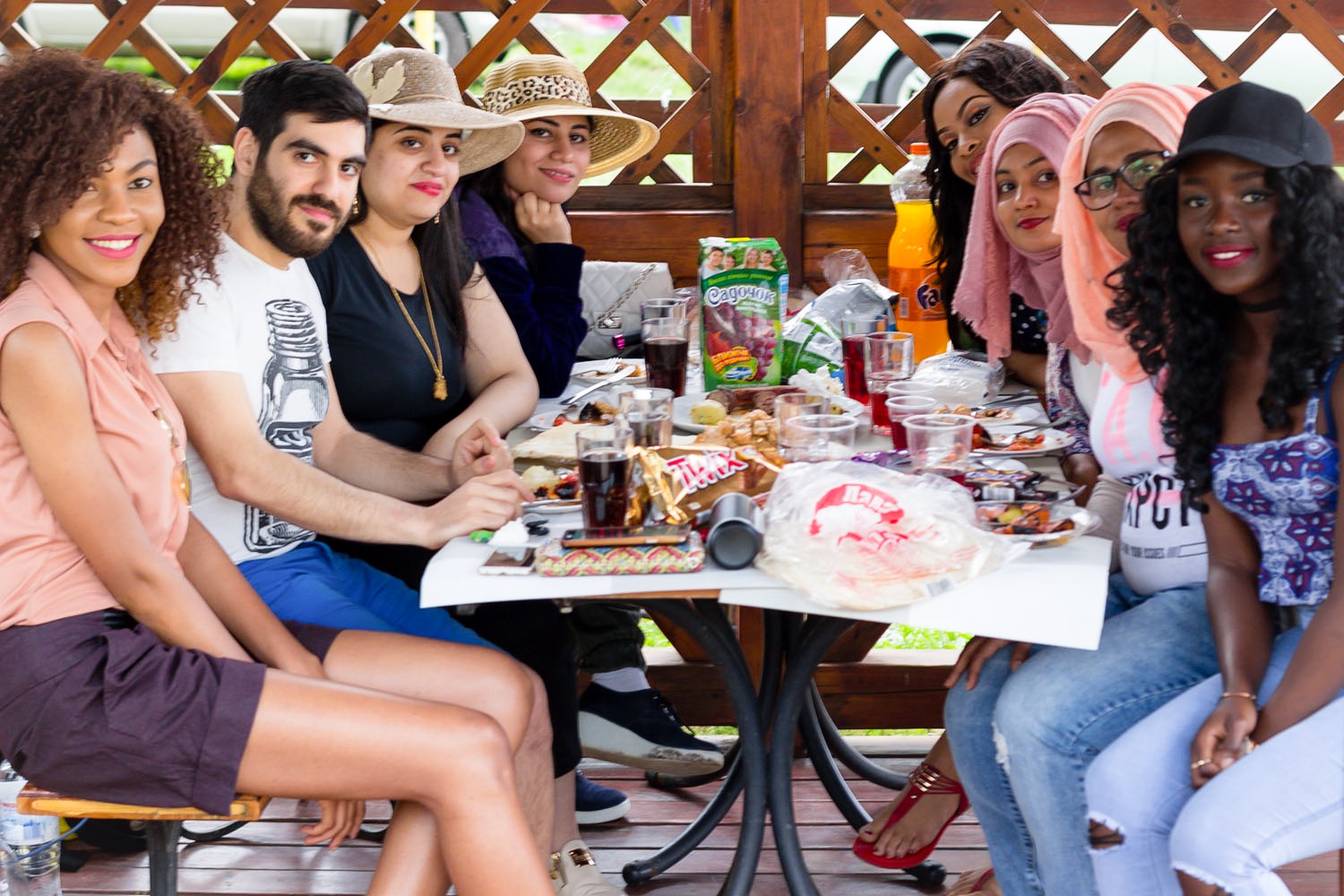 The day before, I wore a casual tee and jeans outfit which you'll remember if you read the last outfit post. For this fun day out the next day, i opted for shorts to complete my casual weekend outfit. I've been loving the blush tones since they resurfaced and became a color trend. If you remember, i also recommended it as an alternative color for valentine's day celebration in this valentine outfit idea post.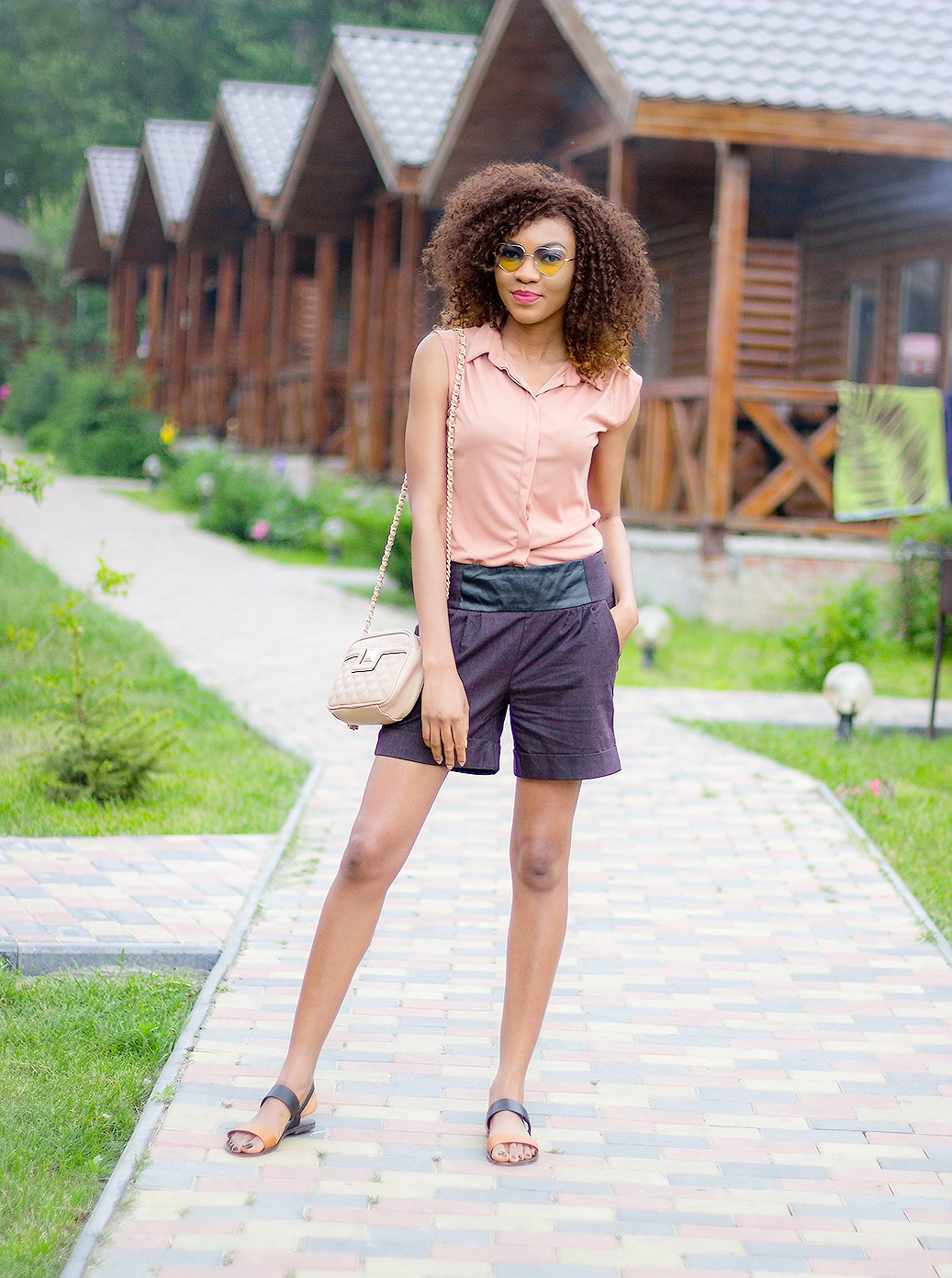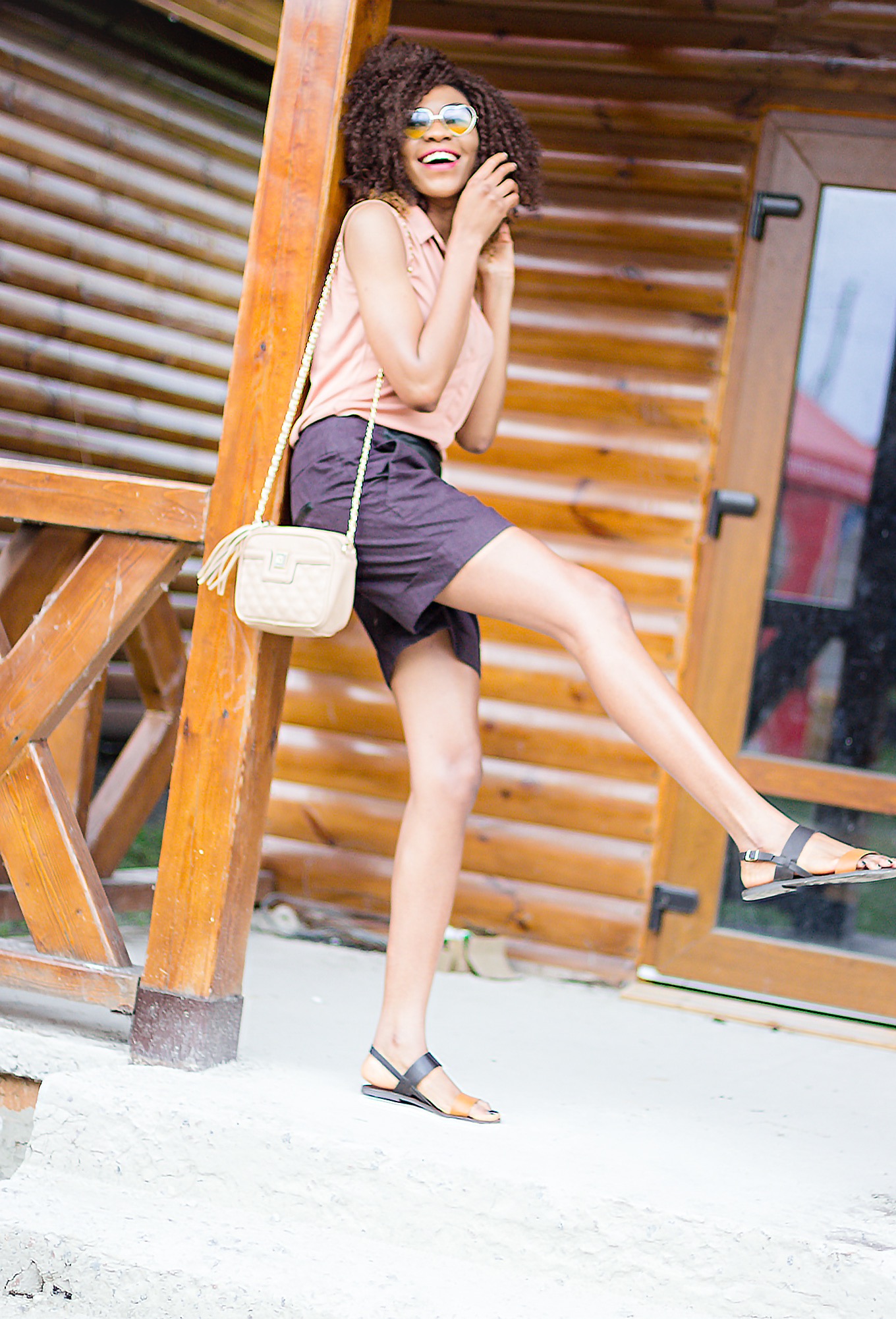 The river isn't the neatest or most beautiful scenery I've seen in a while but it was nice having somewhere like that close by, where you can spend some time just chilling with friends, eating and appreciating nature away from the city.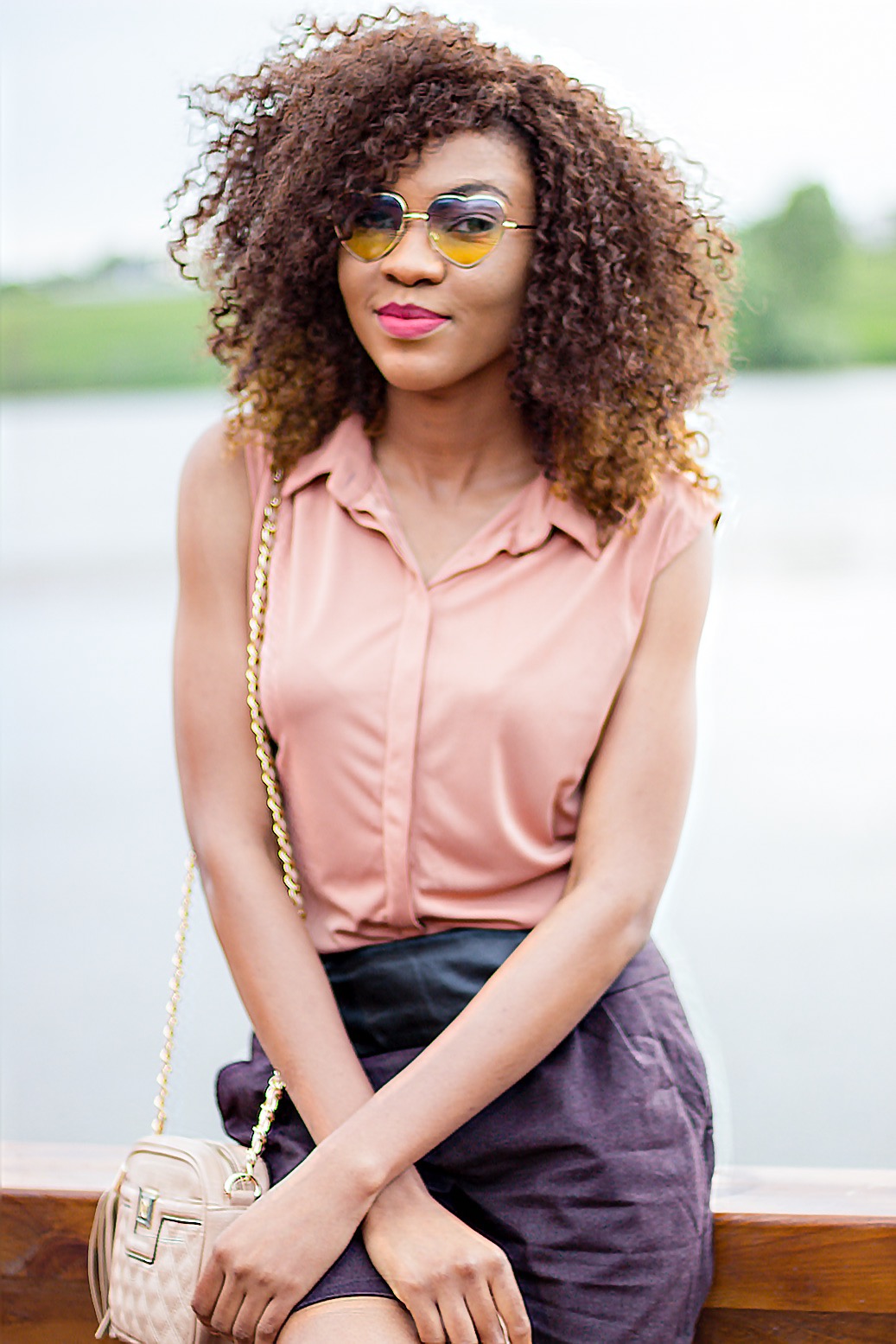 The weather was great at first but it rained later in the day and got a bit colder than usual. Thankfully the management also provided blankets for their customers. I guess a river side establishment expects to have cold days from time to time, so they prepare for it.
  It was a memorable outing and even more because we had to wait for about 2 hours to get taxis back to the city after 8pm!
Wearing: Warehouse Top (get similar top) || Shorts (love this) || Park Lane Sandals (also available in Silver, love this cross strap style)|| River Island Bag (similar quilted bag) || Sunglasses (get similar heart-shaped sunglasses)
  What do you think of my casual weekend outfit? What do you wear for casual weekend outings with friends?
  Thanks for stopping by as always
Enjoy the rest of your day.
xx!
*P.s. I'm still accepting Guest Saturday posts, get in touch if you will like to contribute.
Keep Up With All My Blog Posts