Fluted sleeve tops a.k.a Bell sleeve tops are the latest going-out tops: dramatic, fun and perfect for making a fashion statement. These structured tops were initially mentioned briefly in my post on Ways To Spice Up Your All Black Outfits as one of the ways to switch up an all black outfit.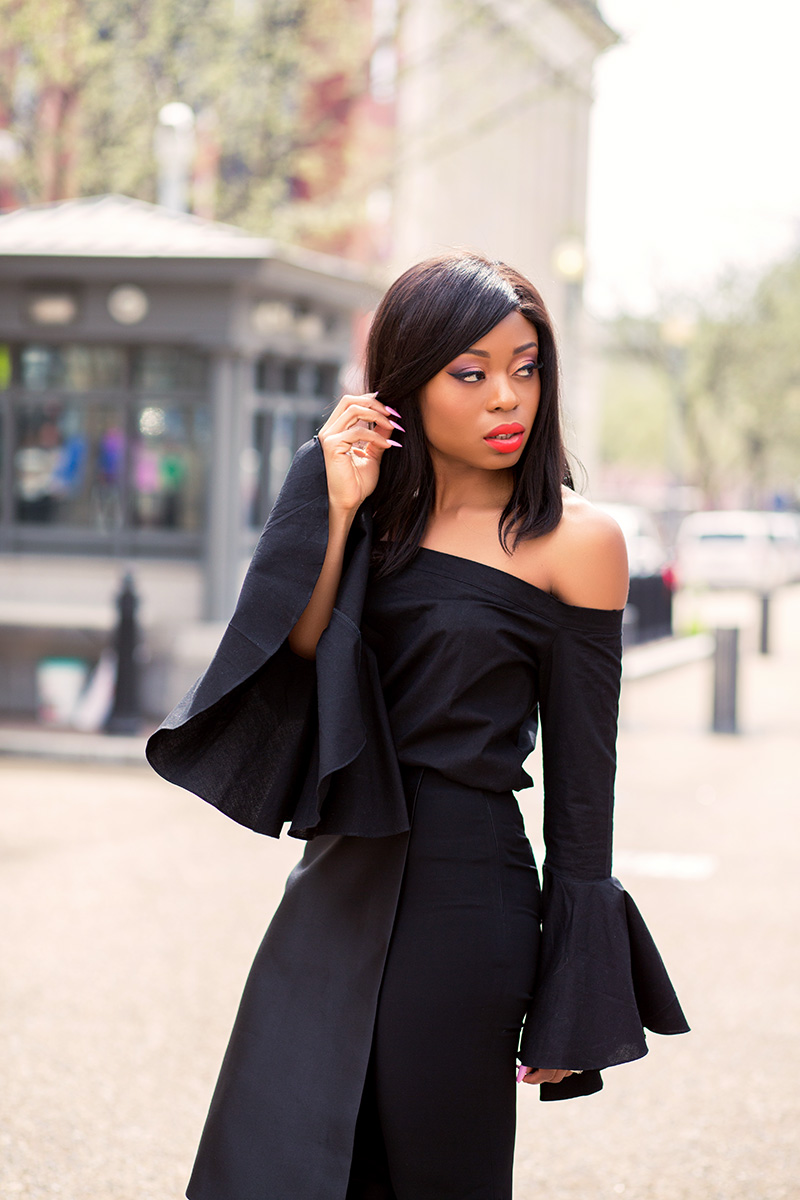 Though there are slight variations in structure and style: from ribbed knits with thick belled cuffs, clean lines of a flared sleeve, ruffles and cascading shapes; these tops definitely make a statement however they are worn.If you think the 70s flare was the last of the flare trend, think again! Click To Tweet
Fluted sleeve tops can be called bell sleeve tops or flare sleeves tops and they are here to stay. If you think the 70s flare was the last of the flare trend, think again! These fluted sleeves tops and other fashion pieces like fluted sleeves dresses can be found on almost all high street and high end online fashion stores. This makes it easy to buy one that suits your style and budget.
Fluted Sleeve Tops Outfit Ideas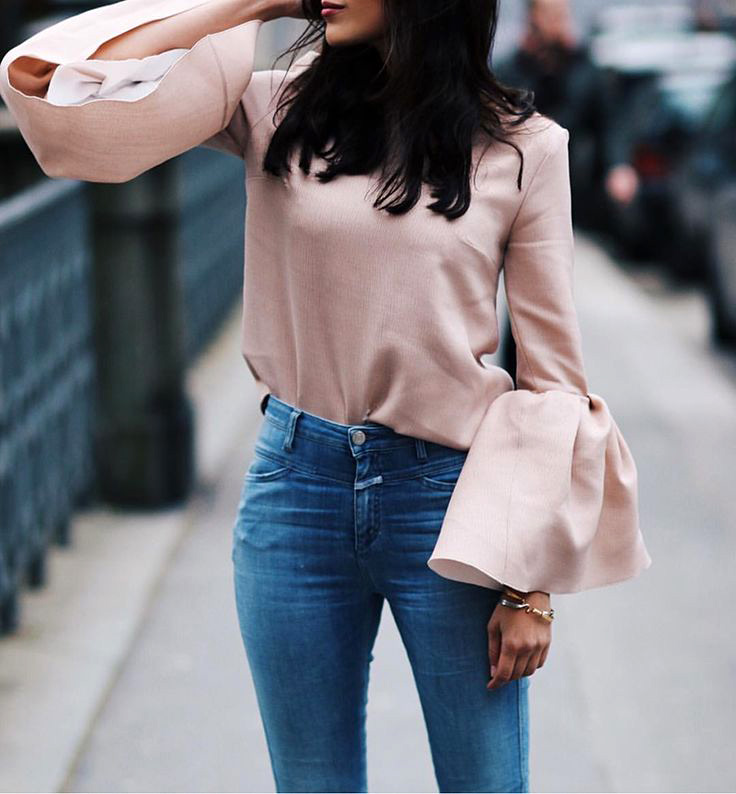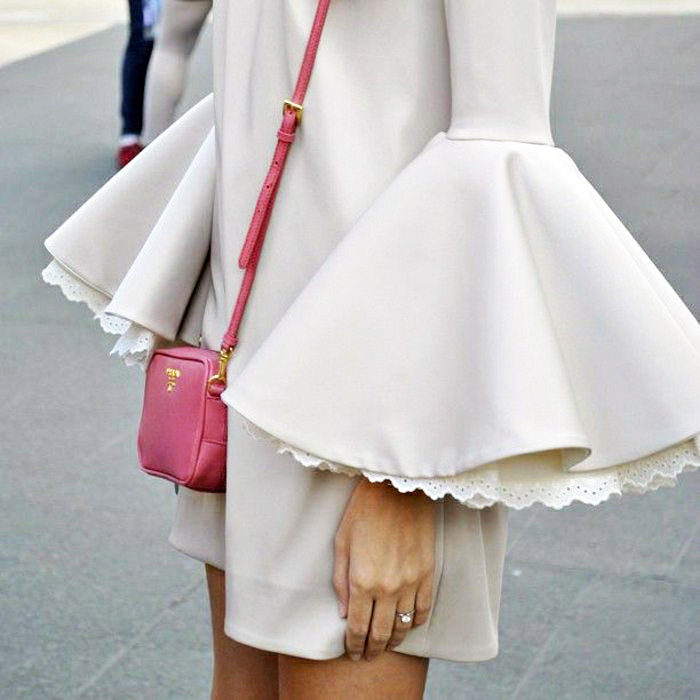 The best part of these fluted sleeves tops is that they suit almost all types of bottoms, from skirts, shorts, skinny jeans to mom jeans. They also come in variety of colors perfect for all seasons especially for fashionistas who wear colors based on seasons.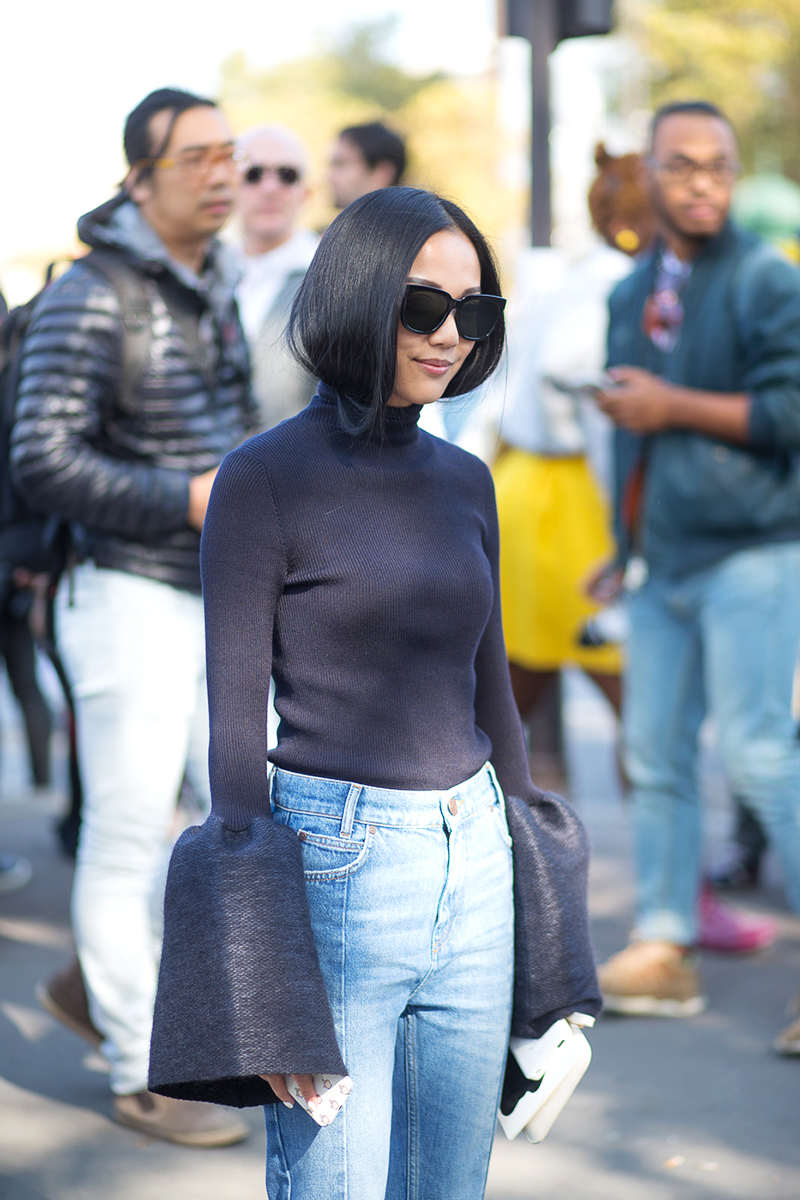 Alternatively you can opt for less intense colors like navy and black. You can also seek a loose, bohemian style with flats for a more casual look. Read: The New Bohemian: 6 Summer Wardrobe Essentials 2016.
Shop Fluted Sleeves Tops
Well, now you know, sleeves can have trends too. Do you like the fluted sleeves trend? Have you rocked fluted sleeves tops before?Yes, sleeves can have trends too! Click To Tweet
Photo Sources: Pinterest, Jadore-fashion, Net-a-porter.
Thanks for stopping by as always
Enjoy the rest of your day.
xx!
*P.s. I'm still accepting Guest Saturday posts, get in touch if you will like to contribute.
Keep Up With All My Blog Posts