Whether you're a teen, middle aged, or somewhere in between, there are fashion for all ages that you can never go wrong in. There are some styles that look good no matter what year you were born in. These classic looks are flattering, chic, and can complement just about every shape and size. If you're looking for a few no-fail pieces to add to your wardrobe, try out a few of these styles this season.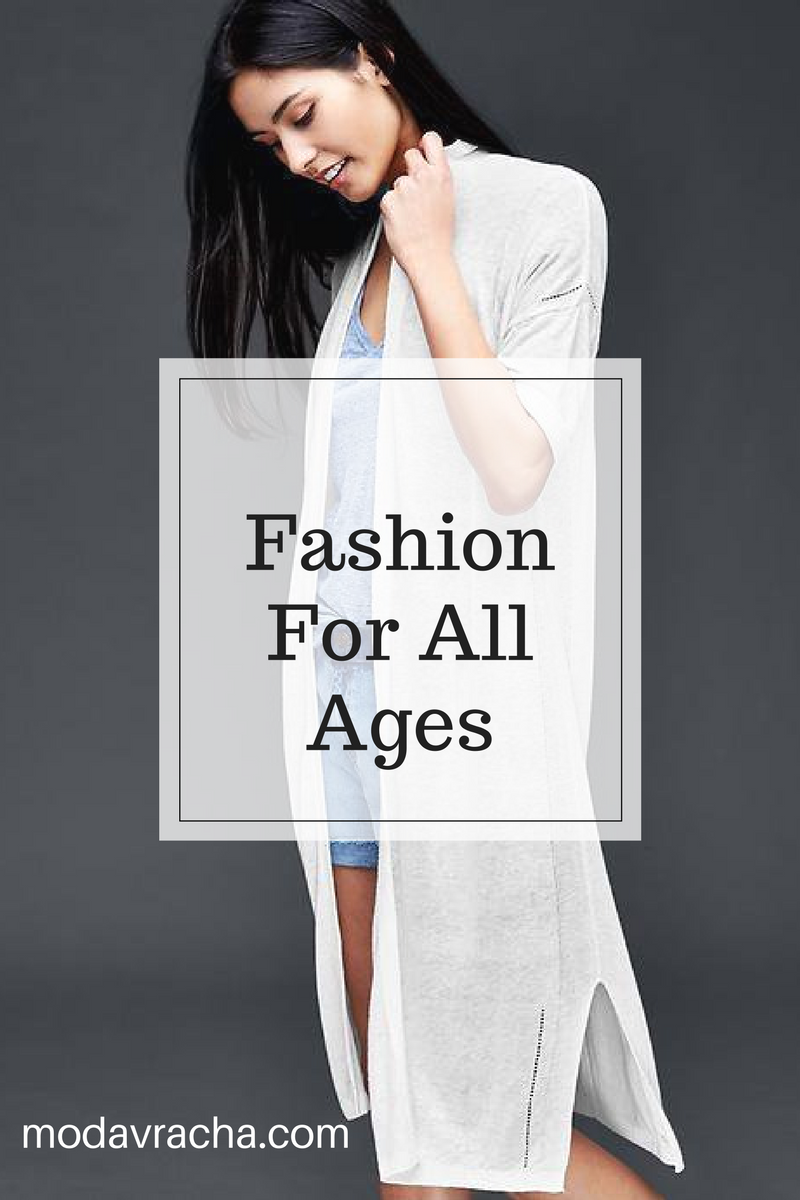 Mid or High-Waisted Jeans
Even if you still can't let go of those extreme low-risers once you reach a certain age, there are situations where they just aren't appropriate. You certainly don't want to flash your backside on casual Friday.
That being said, mid to high-waisted pants are certainly more popular right now. If you look at the assortment of stylish jeans on Lyst, you can see just how much higher-waisted styles outweigh low-waist styles. A fitted bootcut or skinny can help give you a posh, clean look and they can easily go with just about every top you have. You might lose the low-waist look, but in addition to a sleeker profile, you'll likely find mid to high-waist designs a bit more comfortable as well.
Midi Skirts
A midi is the perfect in-between length for a skirt. It's not too long, so it's not heavy or constricting, and it's not short enough that it's inappropriate for certain functions. A properly fitted midi should hit you right at the knee. Any higher or lower, and your risk cutting off the silhouette of your legs, making them appear shorter—a somewhat unflattering look.
Check out this midi guide from People's Style section. According to their post, a universally flattering midi sits higher on the waist, creating a slim waistline. A flowing hem gives off a fun, feminine look, while a form-fitting hem gives you a sleek, posh profile. Both designs can successfully make your legs appear longer and leaner.
A Long Cardigan
You can't discuss timeless style without mentioning a cardigan. Short and mid-length designs are always a good choice, but the popular look today is a duster-length cardigan. A duster-length cardigan can be worn over a pair of shorts or slacks and almost any well-fit top.
Recently the Daily Mail spotted 29-year-old Kristin Cavallari in a duster-length cardigan. She looked stylish and cool, choosing to wear her sweater over a pair of shorts and black top. And then, just a few days later, they spotted 43-year-old Kate Beckinsale wearing a similar style. But instead of shorts, she wore her cardigan over a par of metallic chinos and a white top—easily completing an effortless look that's suitable for all ages.
There are some styles that will always look good, no matter your age. As long as you choose classic designs, you can continue to look your best for seasons to come with fashion for all ages.
Thanks for stopping by as always.
Enjoy the rest of your day.
xx!
*P.s. I'm currently away for exams and will return to regular blogging in a few months but I'm still accepting Guest Saturday posts, get in touch if you will like to contribute.
Keep Up With All My Blog Posts