The Cosrx BHA blackhead power liquid was part of my updated 2016 Korean skincare products. I read so many reviews about this korean blackhead product but because some of them were mixed, i decided to try it out myself. I don't suffer from noticeable blackheads but i wanted other effects of BHA.
Cosrx is one Korean skincare brand i noticed out of the blues. As at the time i started this Korean skincare journey, i never saw or heard about any cosrx product. Fast-forward to 2016, Cosrx is on every Korean beauty enthusiast's lips and even available on Urban Outfitters and Amazon.
The Cosrx BHA blackhead power liquid has a mild fragrance that disappears almost immediately after application. It is a clear liquid, slightly thicker than water that absorbs after a few minutes of massaging into the skin without leaving any residue. I like that it doesn't sting and it doesn't dry out my skin.
Cosrx BHA Blackhead Power Liquid Review
Ingredients

Packaging

Effect

Price/Availability
Summary
Even though everyone raves about it, i feel like i need more than it can provide for me. I have been lazy with the application as you can see from the quantity remaining. I won't be repurchasing for now.
Ingredients: According to CosDNA, Cosrx BHA blackhead power liquid ingredients are safe with only 1 out of 5 chances of irritating an acne-prone skin and a safety level of 3 out of 10. It contains Salix Alba Bark Water, Butylene Glycol, Betaine Salicylate, Niacinamide, 1,2-Hexanediol, Arginine, Panthenol, Sodium Hyaluronate, Xanthan Gum, ethyl hexanediol.
Packaging: This Cosrx BHA comes in a black and white plastic container with pump and cover as seen in the photos. The plastic container comes packaged in a similar colored box which you might have noticed in the updated routine post. I threw it away after i took photos but unfortunately those photos are stuck in my faulty laptop which made me retake these ones.
Effect: While everyone,s grandma raves about this product, i fall within the sector with mixed feelings about it. I didn't/don't have blackheads so, i can't confirm that it actually clears blackheads like the name suggests. However, I noticed that with consistent use over a week, I noticed a slightly clearer skin so i guess it does unclog pores and gets rid of dead cells like the description says. Patience is key with this product as it might take few weeks of consistent use to get a noticeable result.
Price: It has a price range of $15 – $22 for 100ml therefore the final price you would buy it will depend on your location, the store you are buying from, shipping and taxes. It does last for months though.
Availability: Cosrx has become a favorite brand of so many beauty addicts in recent months that most of their products have become available on a lot of online beauty stores, find some of them below.
Where To Buy Cosrx BHA Blackhead Power Liquid Online
Urban Outfitters || Ebay || Amazon || Yesstyle || Memebox || iHerb

How To Use Cosrx BHA Blackhead Power Liquid
It's adviced to use this Cosrx BHA power liquid after cleansing and toning. Remember, you should wait 20-30 minutes before taking off actives/acids like this BHA or the likes of the Mizon 8% AHA (*reviewed). After the waiting time, you can use a hydrating toner and then continue with the rest of your facial routine.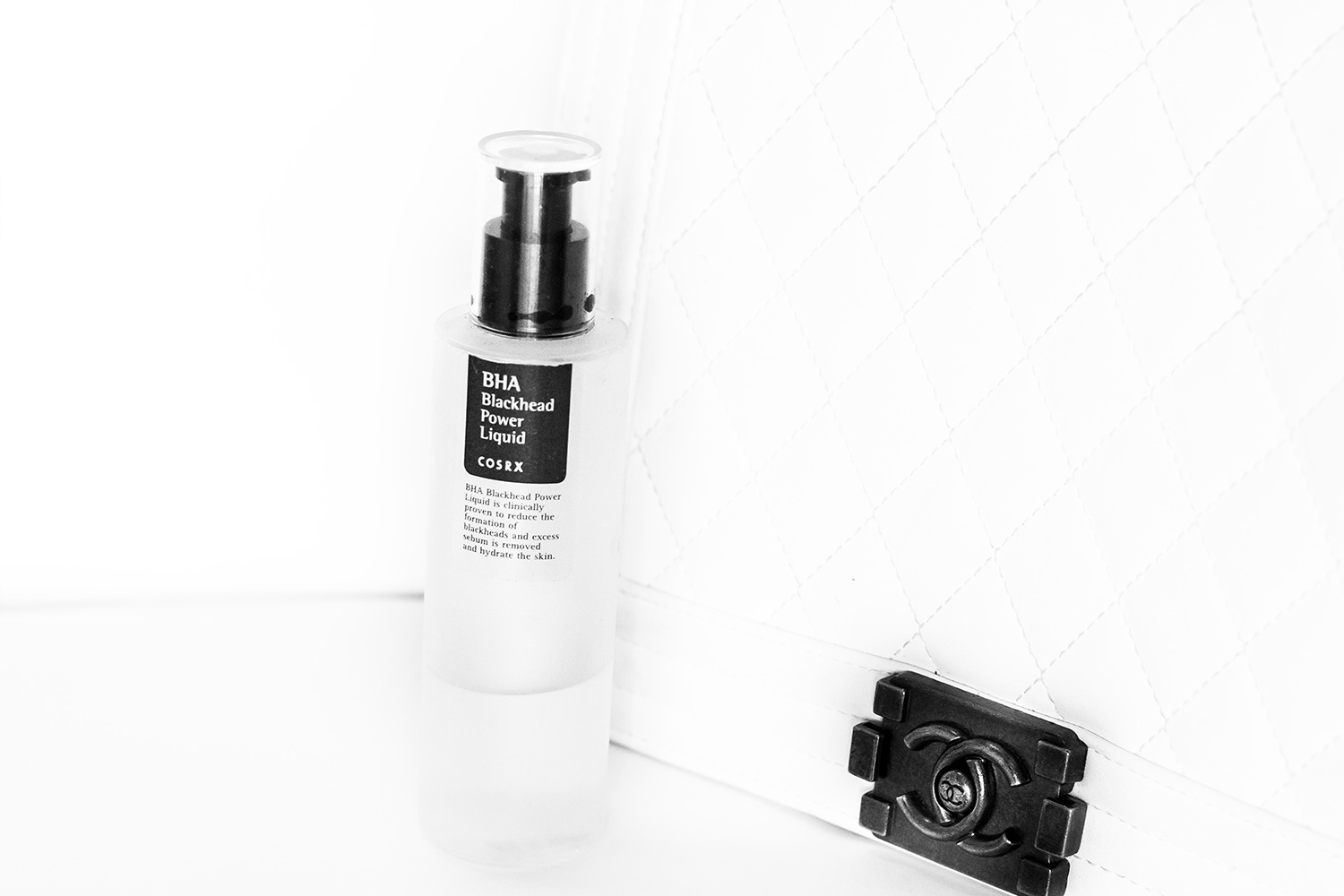 Some users report dryness after applying actives but i didn't notice such with the Cosrx BHA blackhead power liquid, it's mild on the skin and leaves a matte finish, that's all.
Have you used the Cosrx BHA blackhead power liquid before? share your experience with us!
You might like to read about the Cosrx night cream i really like.
Keep Up With All Blog Posts