You must have seen the frayed hem jeans trend before now especially on the popular street style babes. Everyday i open my Pinterest feed, there's always a diy infographic on the frayed hem jeans trend or a street style photo of a pair of frayed hem jeans.
  Frayed hem shorts have been popular especially during summer holidays but now the frayed hem trend has been taken over by trousers and other clothing items. Two of the most repinned and liked images on pinterest are these ones below featuring cropped frayed hem jeans and the popular Gucci Peyton midi heels and the Gucci Marmont shoes.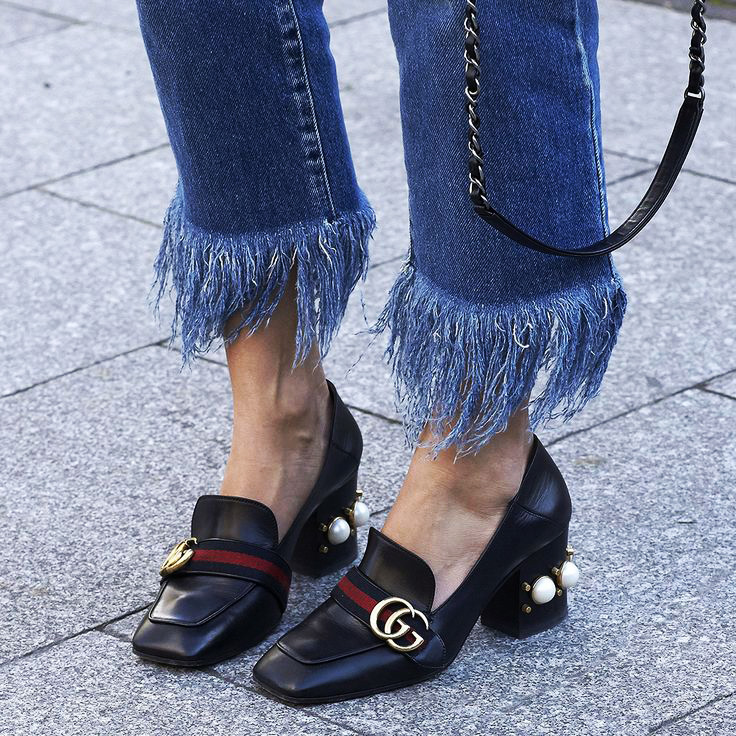 The frayed hem jeans trend isn't restricted to pants only, there are frayed hem skirts and even frayed hem dresses. The idea of the frayed hem jeans trend is to wear your jeans/denim with their edges frayed.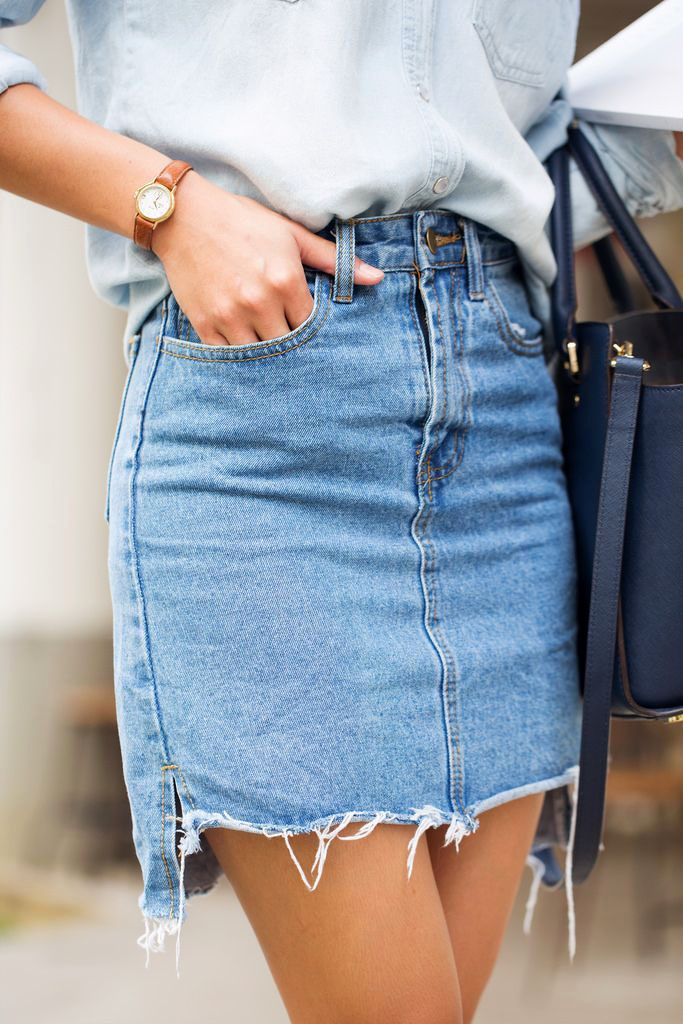 If you remember, sometime ago i did a post on 5 fun ways to wear your denim outfits. In that post, i talked about frayed edges being one of the fun ways to wear denim. The post also featured a frayed hem crop top outfit that i really like and a cropped one-piece outfit with frayed hem.
  While the very obvious frayed hems can be edgy like in the photo above, not everyone is up for that. I bet in some parts of the world and even my country, someone can easily think you loosened the hem of your jeans to make them longer. If you live in such areas and not comfortable with some of the hem options, you can opt for the slightly obvious raw hems like the types below if you really want to be part of the frayed hem jeans trend..
  I like that there are so many ways to style jeans as it's probably the most versatile fabric for everyday wear. One can always recreate a look with denim or completely create theirs to match a current jeans trend. If you check youtube or pinterest you'll find a lot of DIY tutorials and infographics on how to rock frayed hem using your old jeans.
  Have you rocked frayed hem jeans lately? How long have you been rocking your jeans with raw edges? If you haven't, is the frayed hem jeans trend a fashion trend you are willing to try?
Keep Up With All Blog Posts