Elizavecca milky piggy carbonated bubble clay mask is one mask I've known since i started my Korean skincare journey in 2014 but just never tried it till now. I read about the bubble effect on the face from other Korean skincare and beauty bloggers and only wondered what they meant.
I decided to skip my holy grail mask again after testing the skinfood rice mask to try the Elizavecca milky piggy carbonated bubble clay mask as they were same sale price. The name is so funny as with other ridiculous Korean beauty product names. Who names a product milky piggy carbonated bubble clay? Clay is supposed to dry out and form a dry powder-like consistency but this forms bubbles instead, lol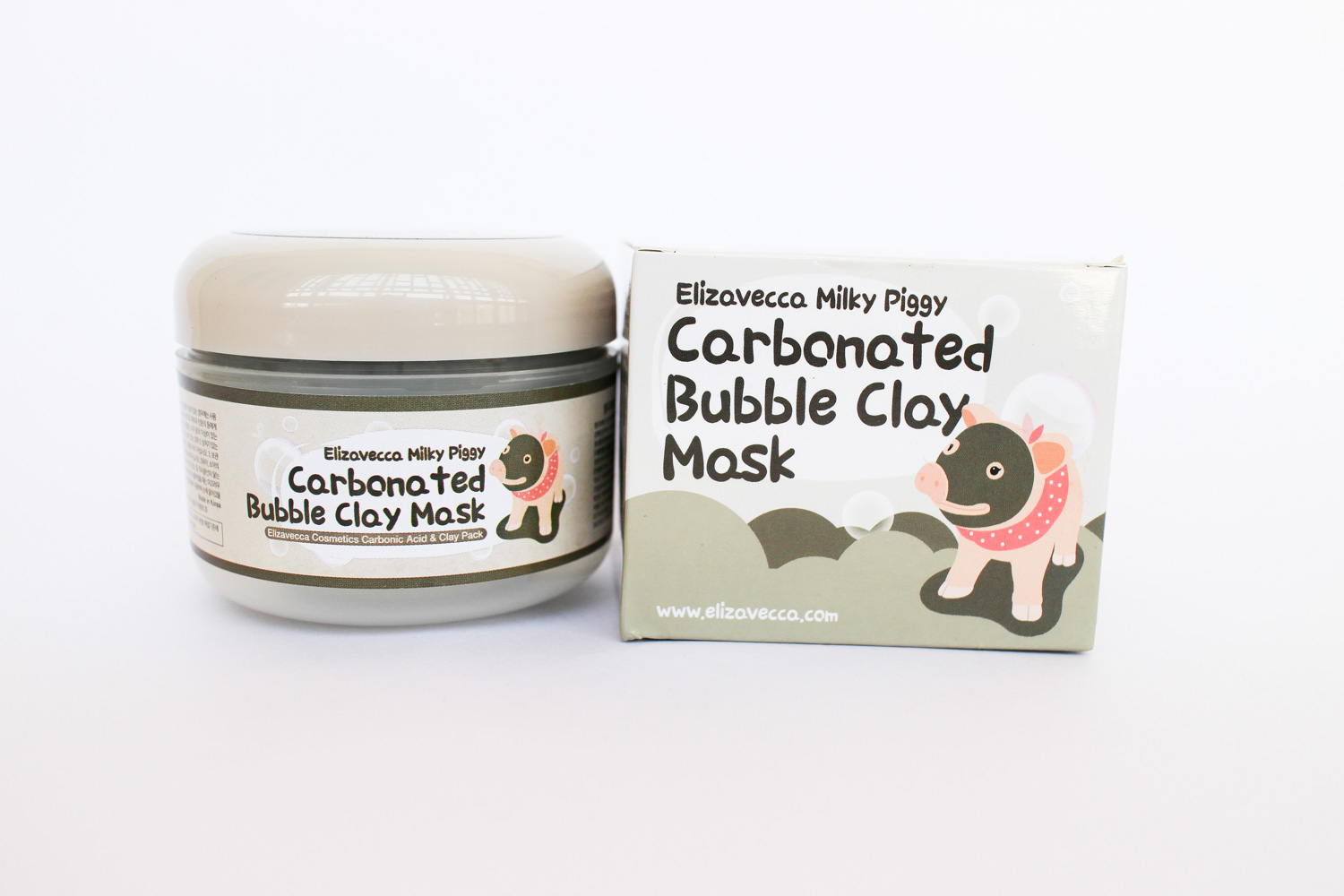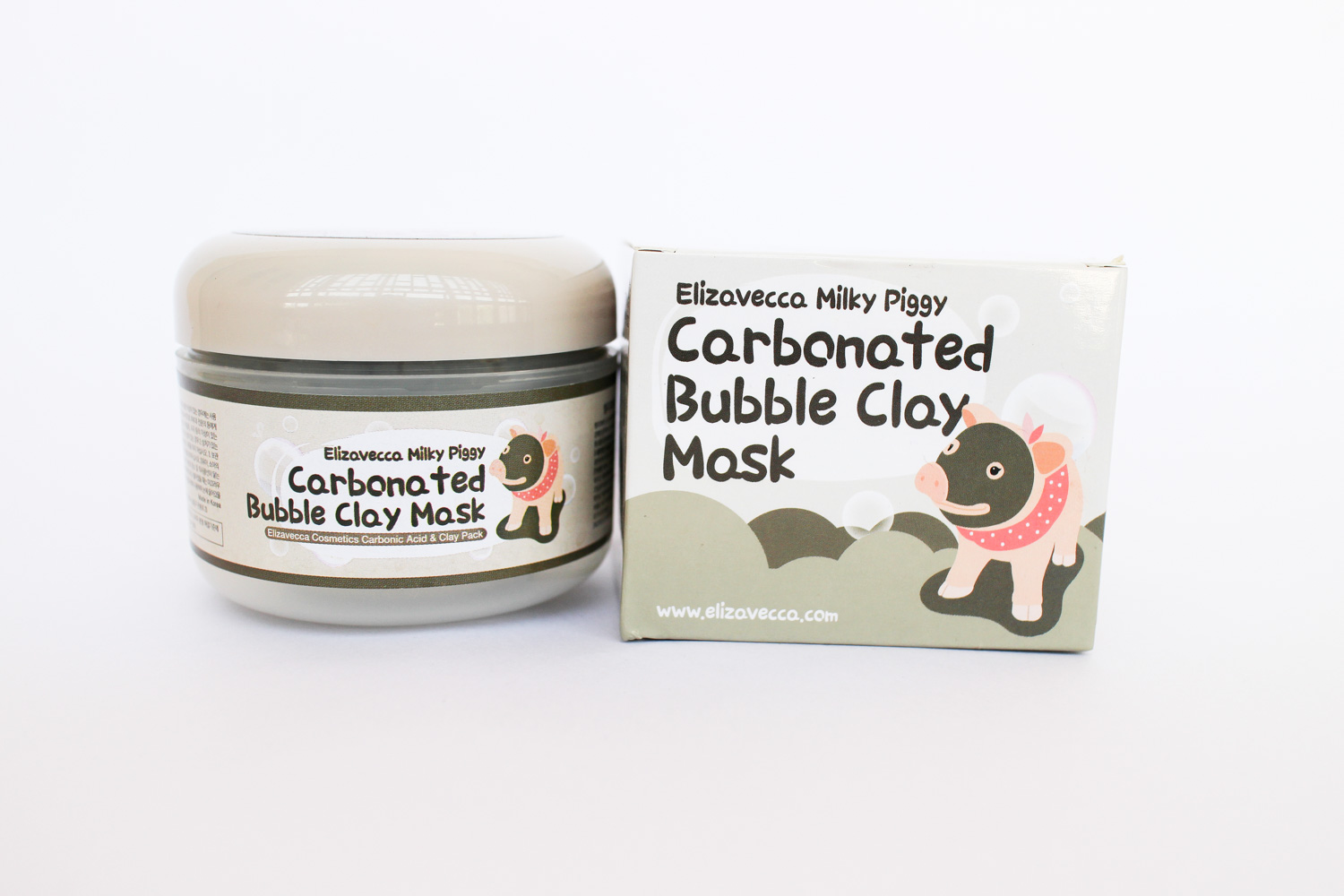 No, i don't know what milky piggy means either. There are lots of other products from same brand with funny names like – the green piggy collagen jella pack. If you're sensitive to names on cosmetics, you'll probably never use Korean skincare products or most Asian skincare products.
I always wonder how they come up with some of the names honestly. Thankfully I actually liked this carbonated bubble clay mask, so i'll just ignore the name. Now to the review proper.
Elizavecca Milky Piggy Carbonated Bubble Clay Mask Review
Ingredients

Packaging

Effect

Availability

Price
Summary
A great and fun mask but could be a little messy during application!
Ingredient: It contains green tea extract, aloe vera leaf, witch hazel, pomegranate extract, allantoin, white willow peel extract and other ingredients like Sodium Lauryl Sulfate which can be comedogenic. Be sure to check the full ingredient list on Cosdna.
Packaging: It comes in a standard container and pack as pictured. It doesn't have spatula, so you have to use your spatula, a brush or waterproof gloves to apply it to your face if you don't want to mess up your nails.
Effect: OMG, this Elizavecca milky piggy carbonated bubble clay mask puts the clean in squeaky clean! It leaves your skin very clean like you scrubbed off everything so its best to follow up with a good moisturizer. It goes on your face like your regular clay mask but on exposure to air, it begins to bubble leaving a slight crawling feeling on your skin, lol. I actually took a pic of how it looks after few minutes of application when it starts forming bubbles.
Availability: It's available on most online Korean beauty stores, Amazon, Ebay stores and iHerb. I bought mine around $8 from Jolse together with the Vitamin C face serum and snail face cream.


Price: It costs less than $15 on most stores, for a 100g product that isn't used everyday, that's fair enough.
How To Use Elizavecca Milky Piggy Carbonated Bubble Clay Mask
Apply on dry face, dirty face or your face still with with make up.
Allow to stay for at least 5 minutes.
Massage for at least 1-2 minutes while washing with water before washing off completely.
Continue with the rest of your facial routine.
Have you used Elizavecca milky piggy carbonated bubble clay mask before or any other bubble mask before, share in the comments!
Have a great day and don't forget to check out my shop if you reside in Nigeria! Use code enjoy10 to get 10% off your order till december 17, 2016
xx.
Keep Up With All Blog Posts