You won't believe how this white lace iro and buba oleku style came about. So, it was thanksgiving service in church yesterday and everyone was asked to wear all white outfits. For weeks i thought of what to wear especially because my uncle was the chairman of the thanksgiving and the person that announced the all white outfits for the entire church.
I imagined how it would look if members of his family didn't lead by example if I wore a different color from white. I didn't exactly feel like spending a lot of money putting together an outfit as i already had a lot to do with money this period. I remembered i had a white bag and white pair of shoes (seen in this all white dinner outfit), sadly the shoes have been in a tight space for long and now lost it's scalloped shape.
Fast-forward to Friday, just 2 days to the thanksgiving service, i casually mentioned it again to my sister-in-law that i didn't have a suitable white outfit to wear on that day. She had always thought i was joking because as a blogger, you're expected to have every outfit, lol. I convinced her i wasn't joking and she then remembered an old iro and buba oleku style she wore once during my grandfather's memorial service, voila i had hope of an outfit.
By hope, i meant it wasn't a done deal as she's double my size plus the fabrics would have to be washed, dried and ironed before Sunday. I tried it on first to be sure i liked the look on me. I haven't worn iro and buba as an adult and have never worn the iro and buba oleku style before either. I saw a lot of them online when the style was a huge trend in Nigeria.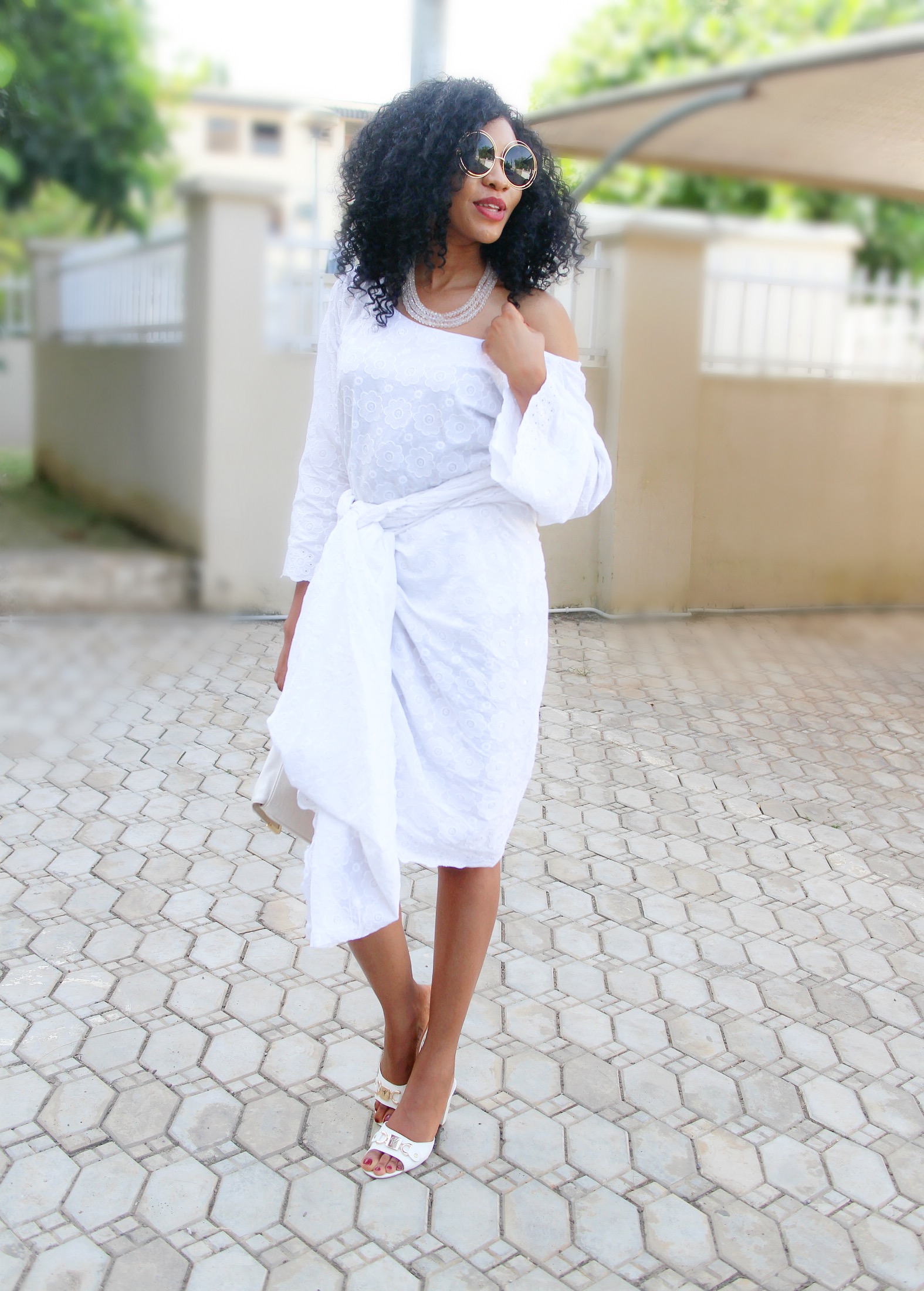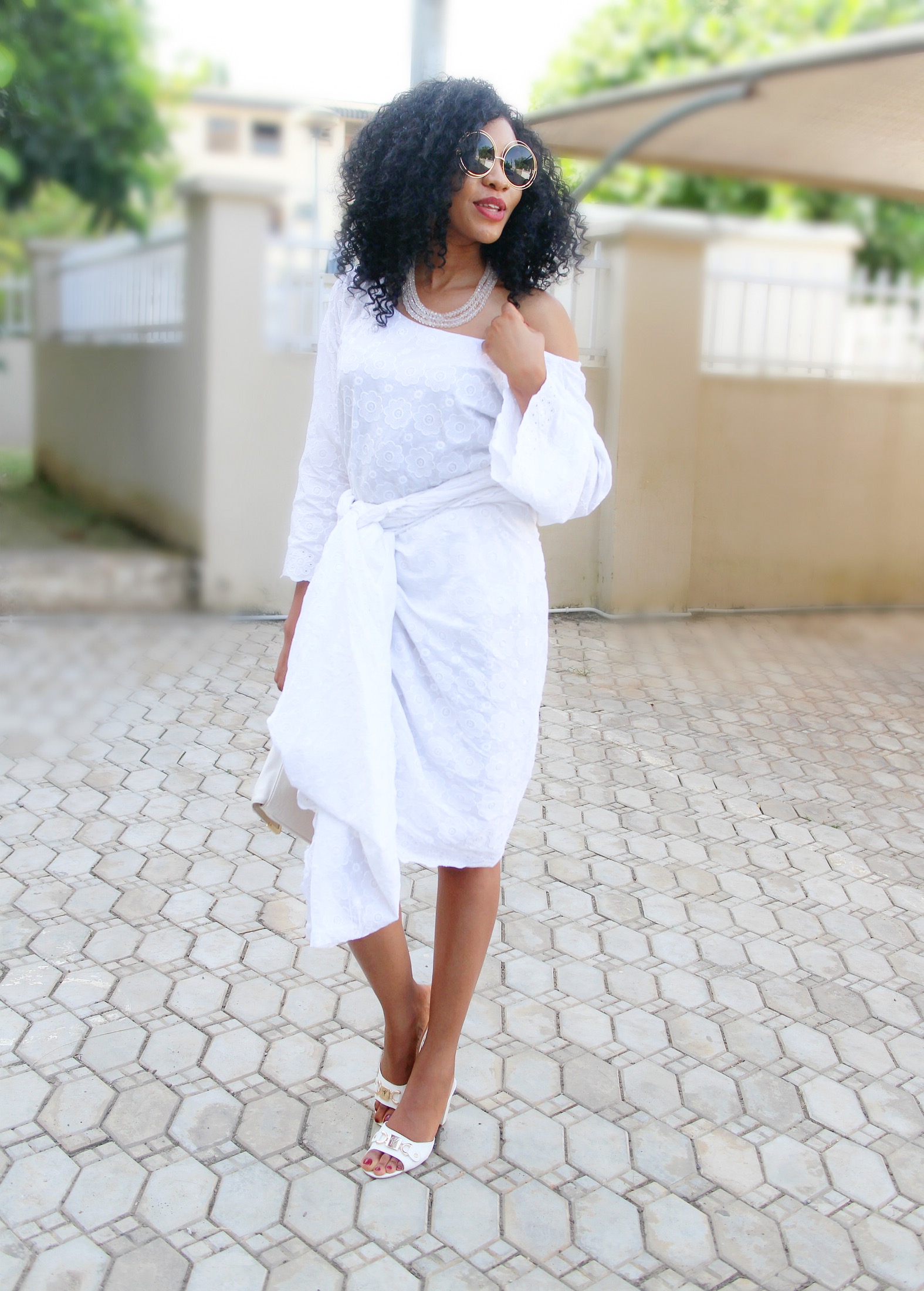 To my surprise, i liked the look especially the one shoulder off style but i still needed to amend it to my size so that i don't expose a lot of skin in church. I decided to complete the look by opting for an unusual combo, these same mule shoes. Best decision! I danced and stood comfortably for hours giving thanks to God for all he has being doing in my life.
Honestly it feels good to have certain things around me again, easy access to tailors and seamstresses that can get your amendment done on same day within few minutes or hours.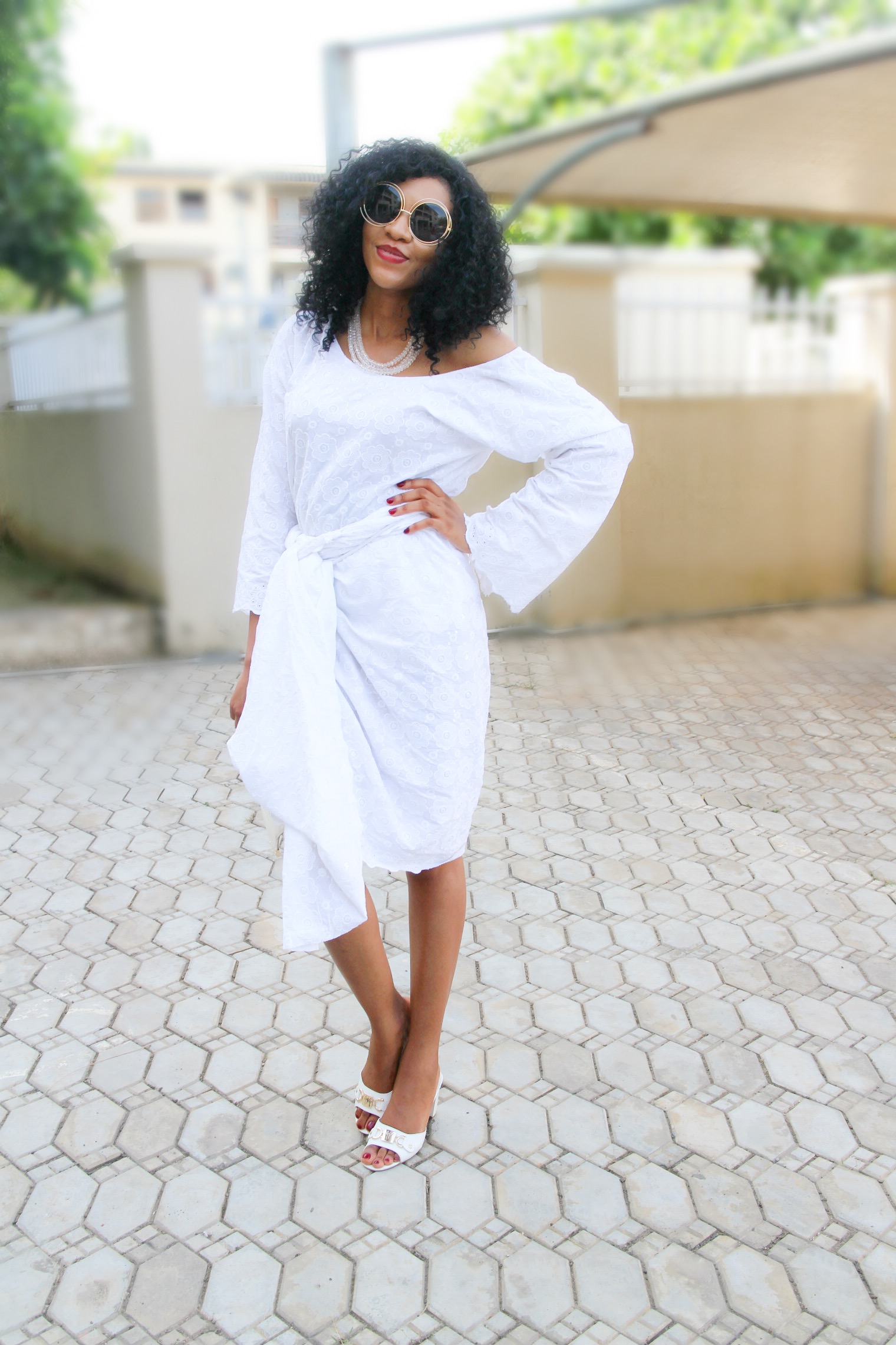 That's it lovelies, that's how this white lace iro and buba oleku style came about, to God be the glory! did i hear you say Amen? Hehehe, be honest, how did i do? Do you like the iro and buba oleku style and how i wore mine?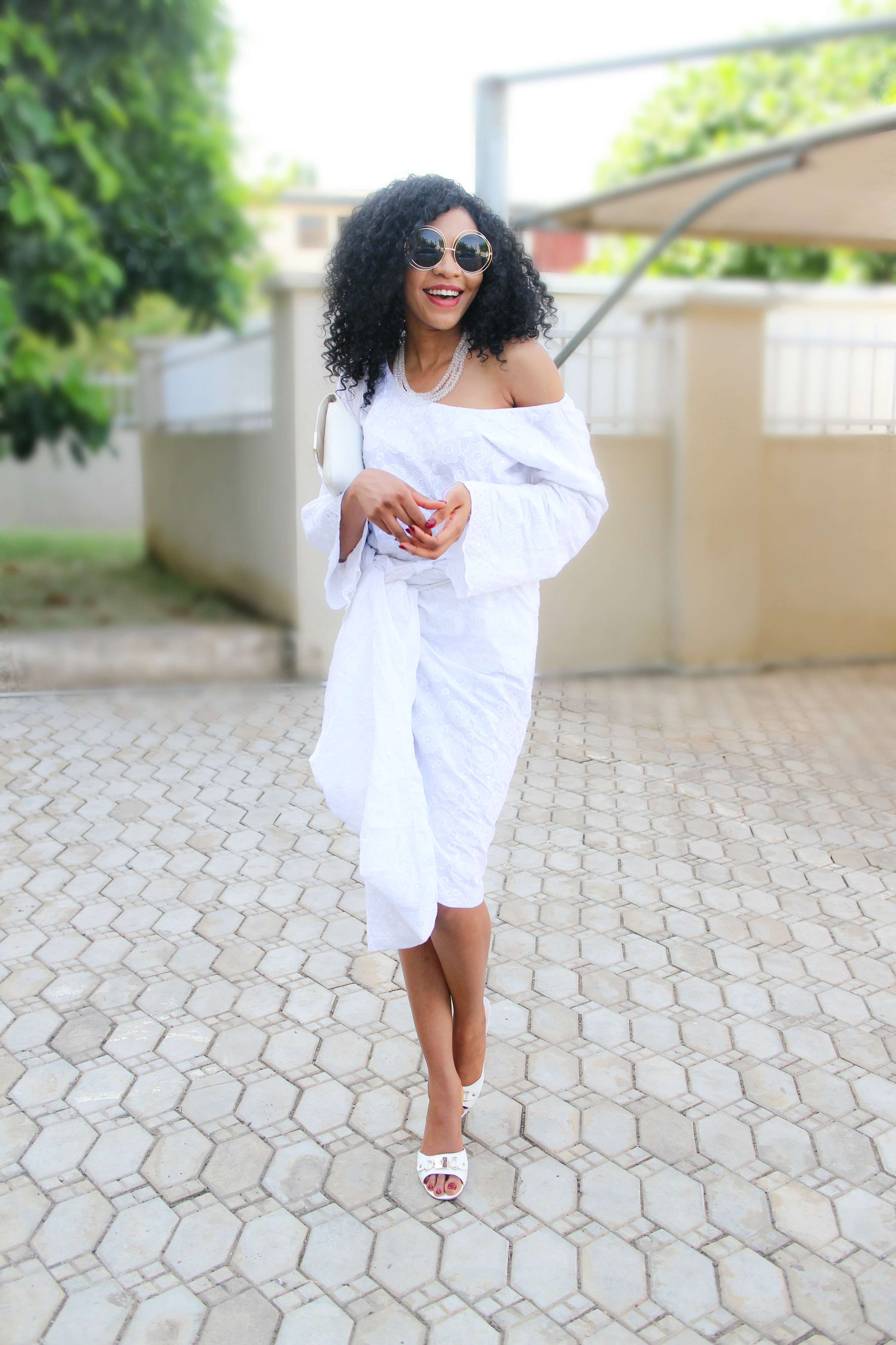 Shop Iro and Buba Oleku Style Online
*Sunglasses c/o Sammydress
Have a great day and don't forget to check out my shop if you reside in Nigeria! Use code enjoy10 to get 10% off your order till december 17, 2016
xx.
Keep Up With All Blog Posts
&nbsp