I haven't done a wedding guest outfit idea post on this blog before partly because i haven't been a wedding guest in a very long time. I still haven't attended any wedding recently but my outfit to church yesterday sure looks like a wedding guest outfit idea.
I'm always skeptical about buying long dresses and gowns online for fear of them not being full length on me especially when the measurements aren't fully specified. When Everpretty contacted me to collaborate again (see first Everpretty dress collaboration), i decided to give their long dresses a try.
My first choice of color for this V neck long evening gown with lace sleeves was blue but unfortunately it was sold out at that time so, i opted for purple. I've always liked blue color but purple sure looks good on me too. My birthday was on November 17, i didn't celebrate on that day as i usually do every year, so my outfit could also pass for a celebratory outfit idea not just a wedding guest outfit idea.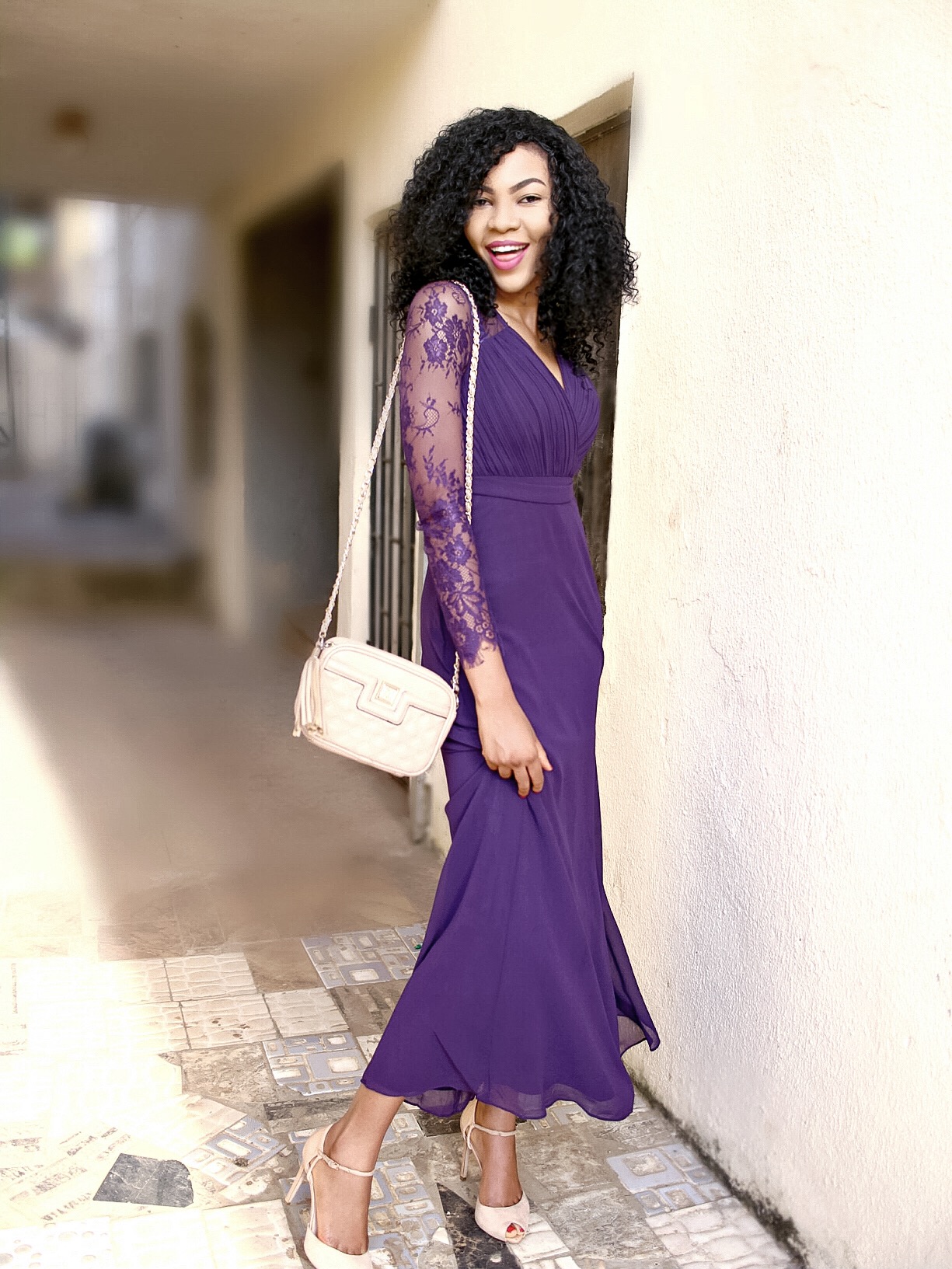 If you've noticed, most beautiful dresses to wear to a wedding are usually made with lace fabric. From the bride, bridesmaids to female wedding guest outfits, there's always lace somewhere. Lace is a great fabric for occassionwear ( I wore lace to my induction) that never goes out of trend.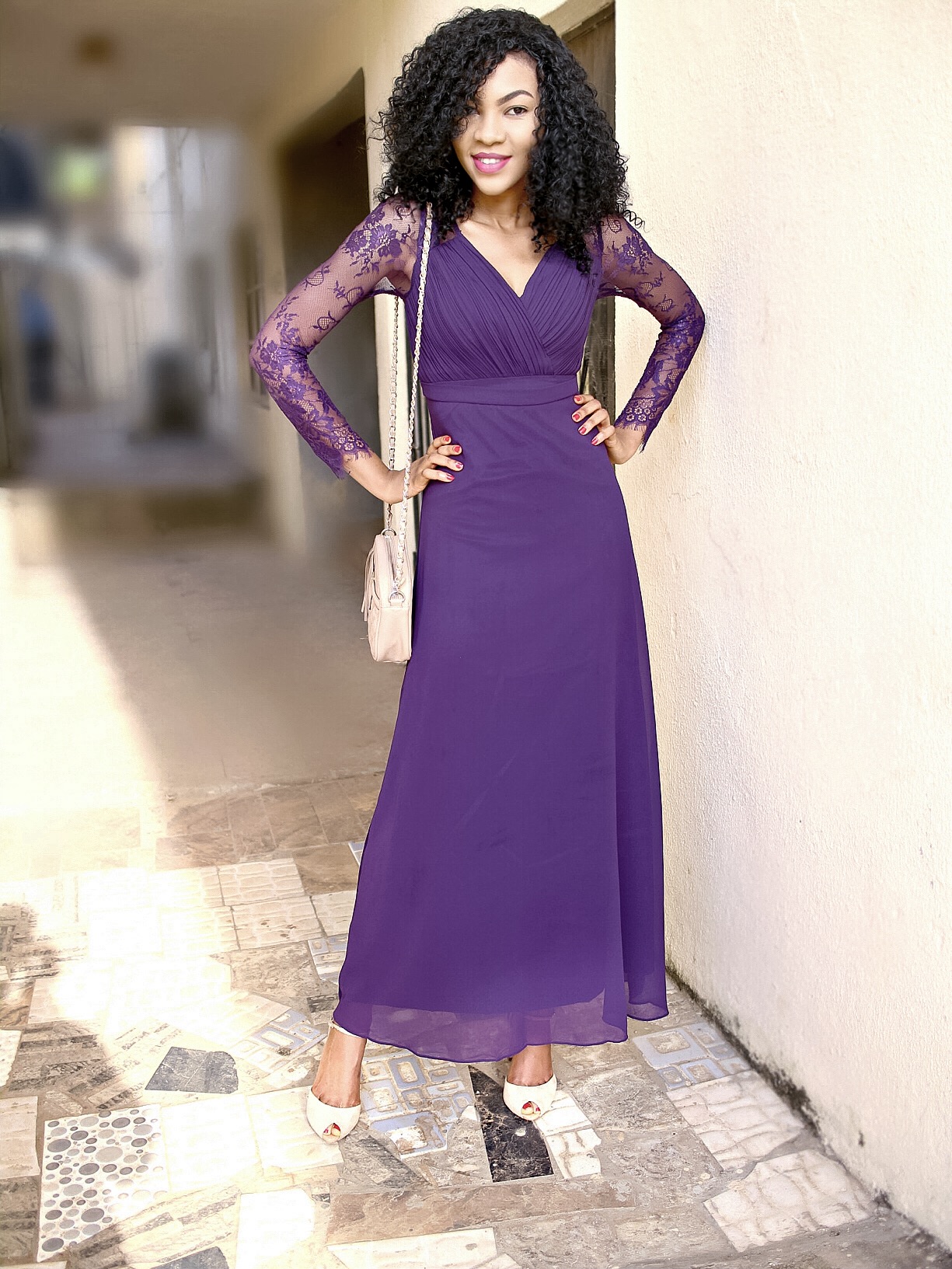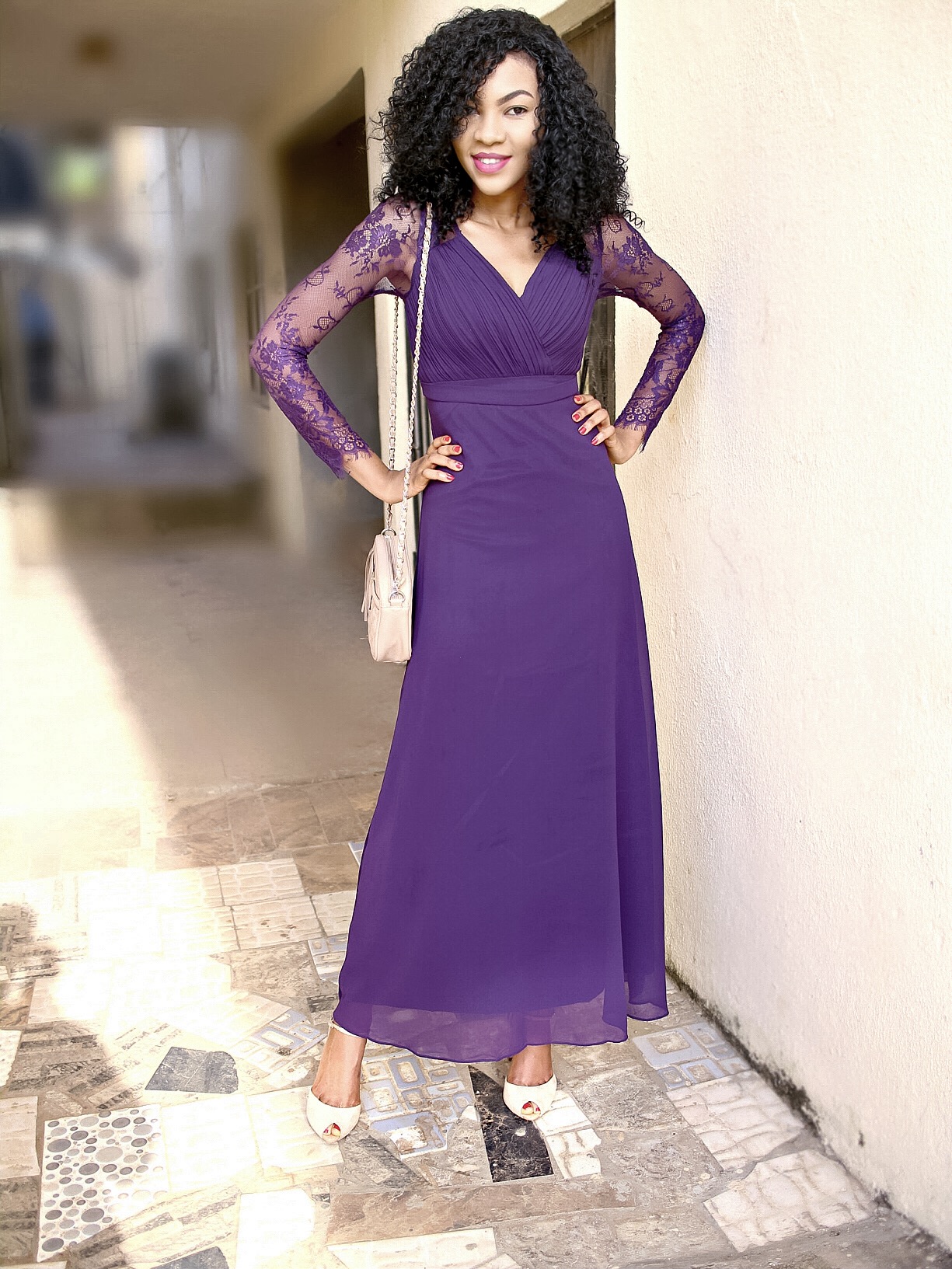 I like the quality of this v neck long gown and the fit though it's not stretchy. It's made from 100% polyester and fully lined. It's also padded at the bust but you might want to wear a non heavily padded bra to better boost the fit. If you're not as tall as i am (178cm – 5ft10), this gown should be floor length on you.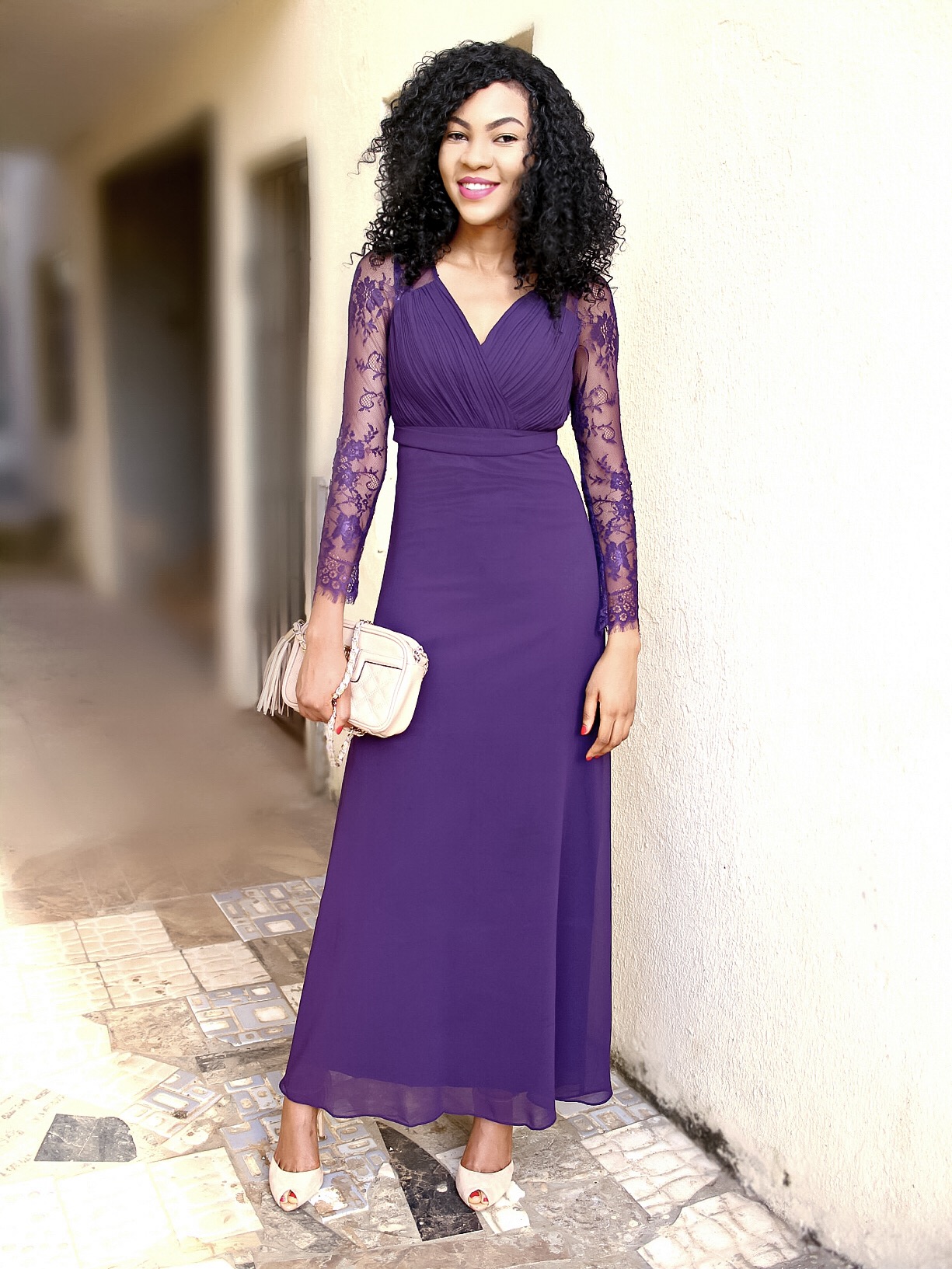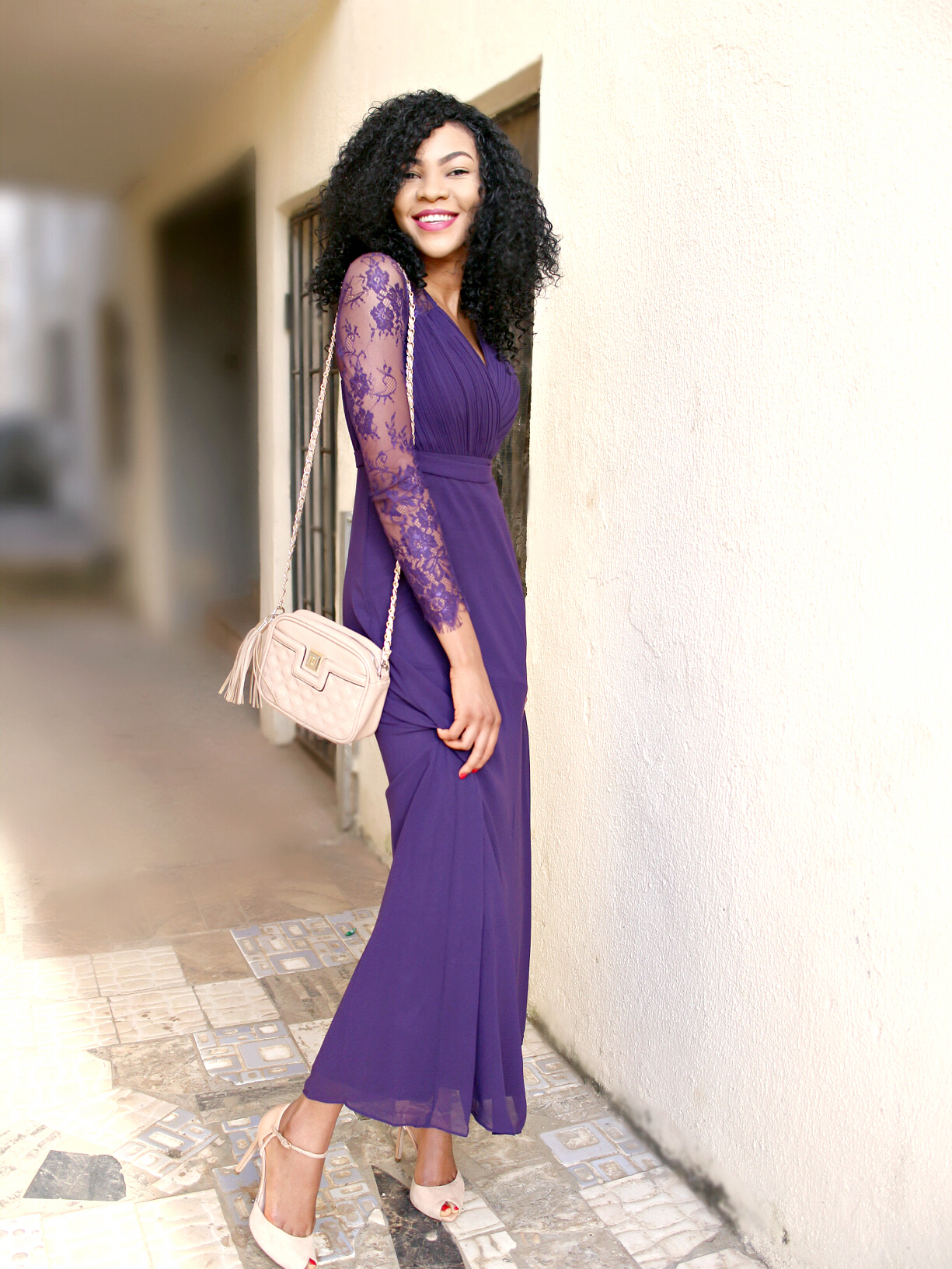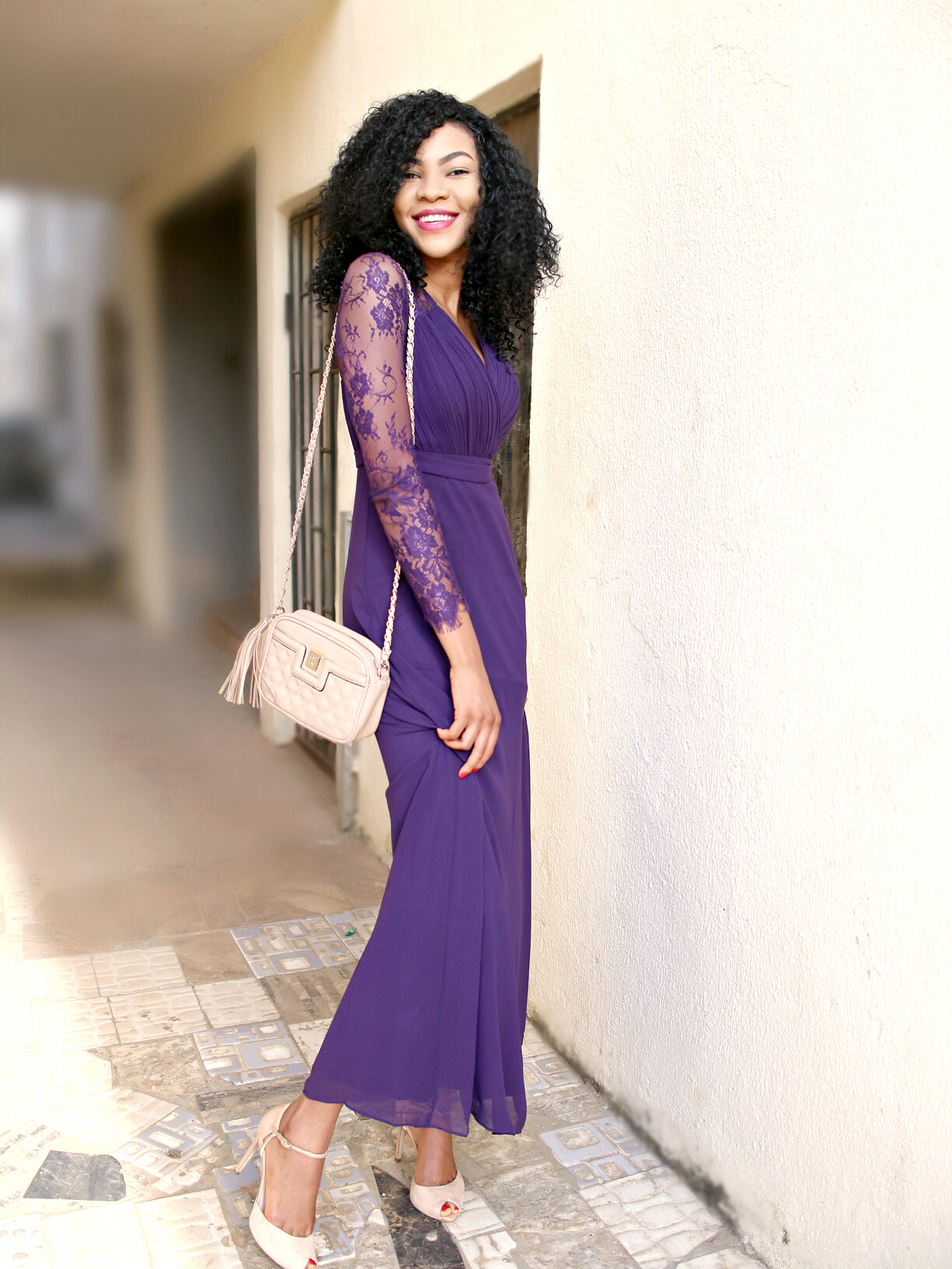 You can get also get this gown through Everpretty's Aliexpress page, where they're also having sales. The purse i'm holding above is c/o of Shein, you've seen my river island bag and Zara heels several times on the blog. Below are similar items.
I got a lot of compliments from ladies after church about how lovely this gown was on me. It's always a nice feeling when people compliment you especially on days you feel pretty, so go ahead and pour all the compliments out in the comments!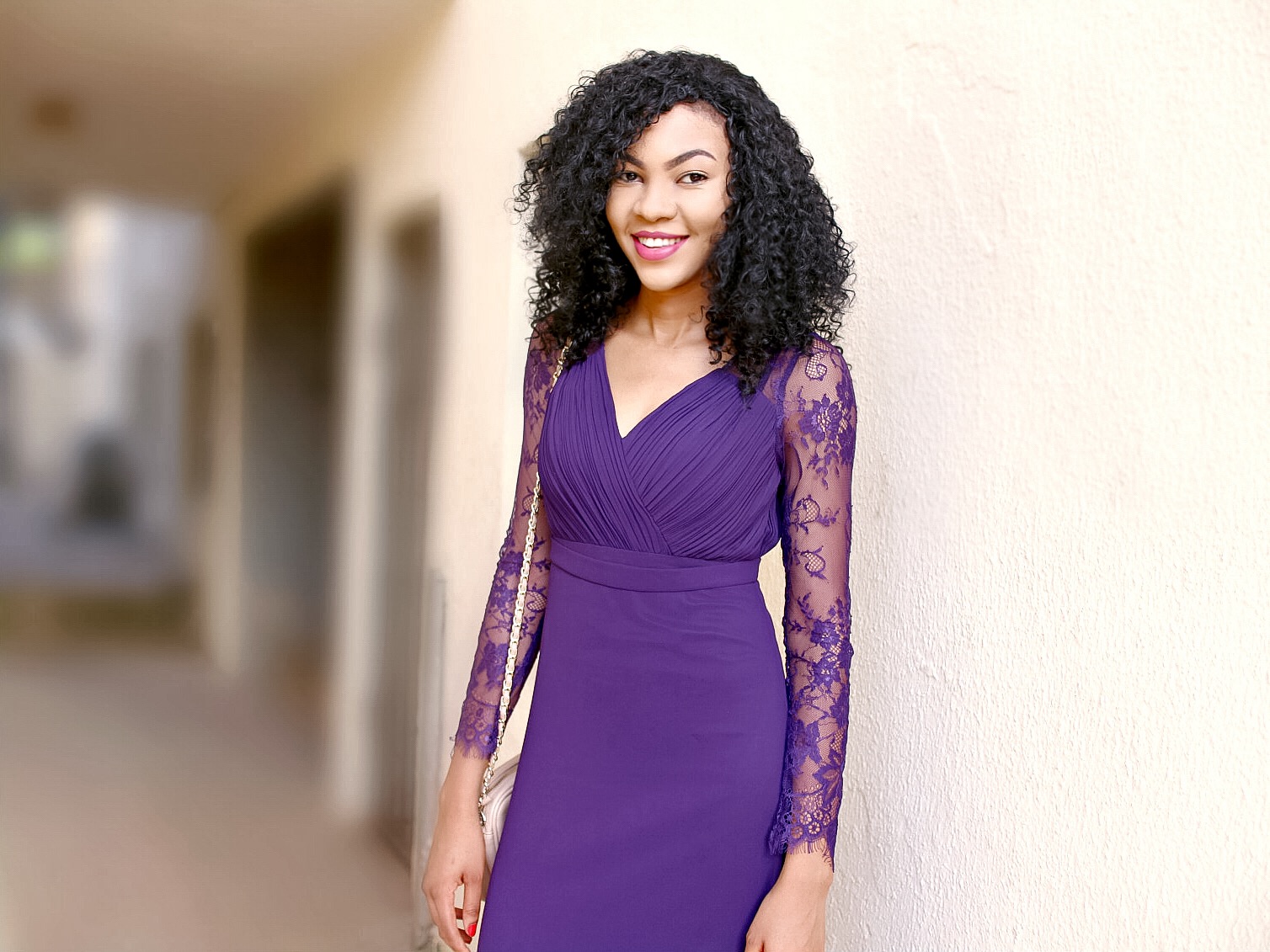 Have a great day and don't forget to check out my shop if you reside in Nigeria!
xx.
Keep Up With All Blog Posts