On one of my skincare research days, I read about how one could get better results while using actives like AHA, BHA, etc if clarifying toners are used first. Due to my experience with the Cosrx snail cream and Cosrx BHA power liquid, I decided to try the Cosrx Aha/Bha clarifying treatment toner.
Furthermore, I read in another article that it's best to use vitamin c on bare skin after cleansing before using any other product because of its highly unstable nature. If you remember I use Ost vitamin C serum, the only active I currently use. I wasn't sure which to believe as vitamin c is also an active.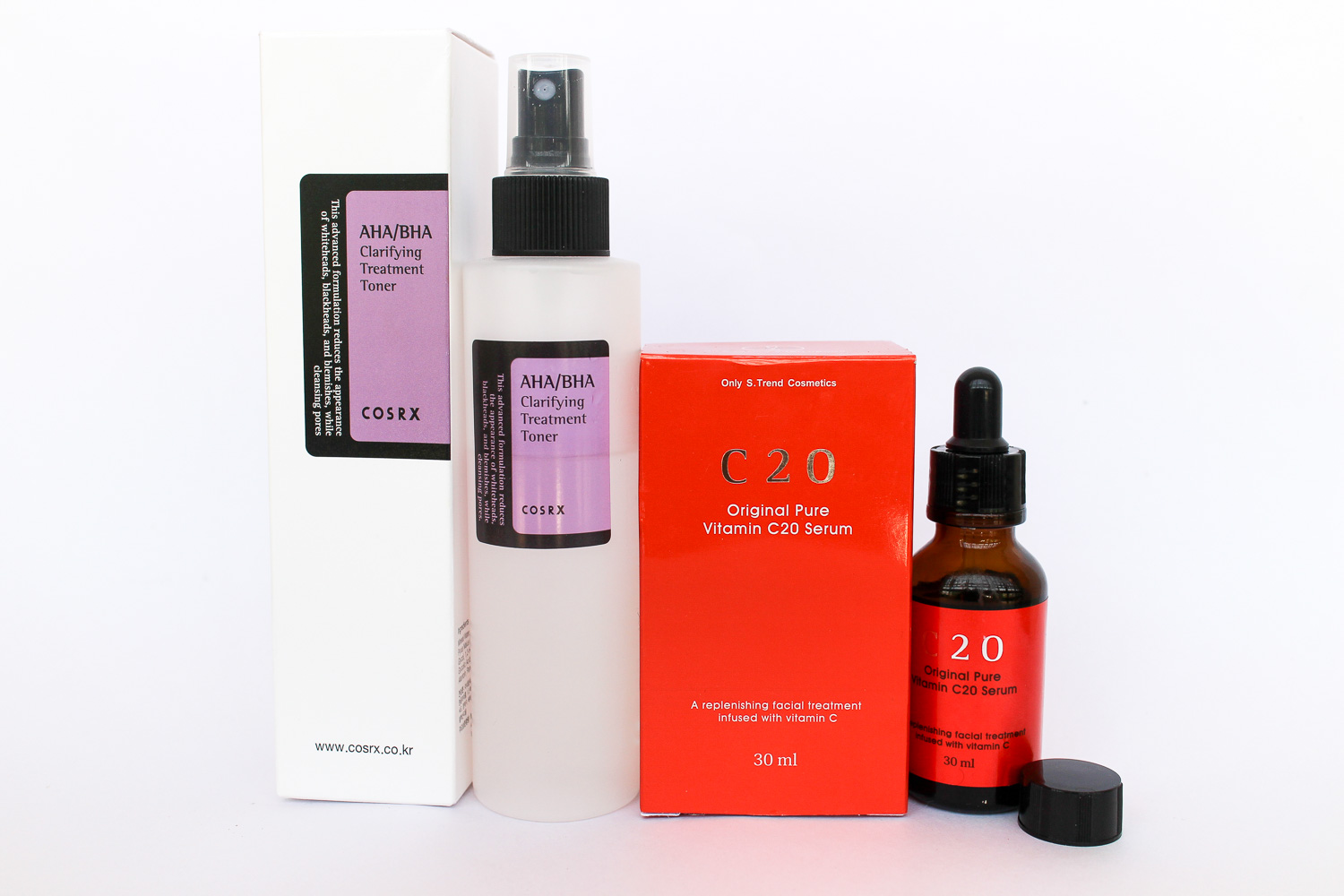 I tried the Cosrx Aha/Bha clarifying treatment toner before using the last few drops of my Cosrx BHA blackhead power liquid. Honestly, I only tried twice so I'm not sure I noticed faster absorption of the power liquid or anything else since the toner has a light consistency just like water.
After I was done with the BHA power liquid, I also tried using it before my vitamin C20 serum and compared with when I used the serum directly after wash. Finally, I tried using it like a regular toner after using my foaming cleanser but before my moisturizer (the snail cream).
Though I've only used up one container, I won't be repurchasing just yet, simply because I didn't see or feel any noticeable difference between when I used it and when I didn't. I'll elaborate below.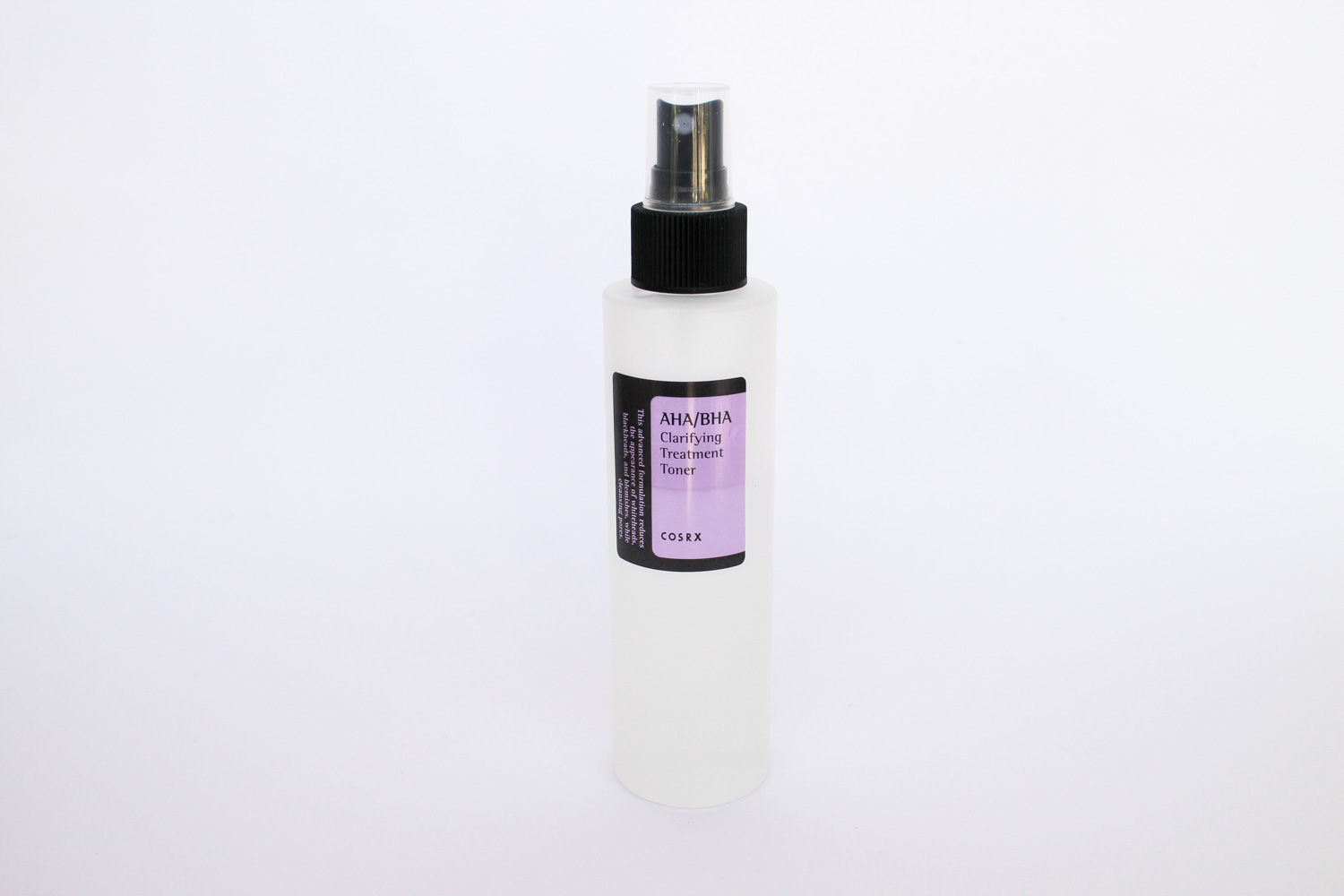 Cosrx Aha/Bha Clarifying Treatment Toner Review
Ingredients

Packaging

Effect

Availabilty

Price
Summary
Not a bad product but my skin probably doesn't need it yet.
Ingredients: The Cosrx Aha/Bha clarifying treatment toner cosdna ingredients analysis only flags Butylene Glycol as having 1 out of 5 chances of triggering acne. Even though it contains natural Aha,Bha and safe ingredients, check the complete list to be sure you don't react to any.
Packaging: It comes in a white semi-transparent pump container with similar packaging to the Cosrx blackhead power liquid. I didn't like using the pump initially due to the fact that I needed several pumps to get enough liquid on my cosmetic cotton pads. I tried spraying it directly onto my face, then spread with the cotton pad, it didn't feel right as I was wasting the product. Subsequently, I started opening it completely and turning the container over the cotton pad.
Effect: First of all, I noticed it was a bit harsh on my skin on days that I exfoliated and few other regular days. On other days, it felt cool and refreshing on my face. Most noteworthy effect was that my snail face cream absorbed better and faster on days that I used this clarifying toner. As for the effect when used with the BHA liquid and the vitamin C serum, nothing noticeably different for me.
Availability: It's available in most stores that stock Cosrx products. Including online non-Korean websites like Amazon.
Price: It costs less than $15 on most sites which isn't bad for 150ml. It falls within the range of affordable Korean skincare products judging by the price of some luxury Korean skincare products with similar use.
There are different types of toners, here's a clarifying toner to try. #kbeauty
Click To Tweet
I wouldn't rate this product low, it's one of those products that yield different results on different people. My skin doesn't need it at the moment I believe. I will probably repurchase sometime in the future or try a different clarifying toner to be convinced I need one in my facial care routine.
My micellar water/toner will serve as toner in my routine for now. It serves as a hydrating toner. I believe actives work better on bare skin rather than after a toner, so that their effect won't be dampened by other ingredients in the toner. As a result, I don't use any toner before actives currently.
Where To Buy Cosrx Aha/Bha clarifying treatment toner
Amazon || Ebay || SokoGlam || Yesstyle and a lot of other online korean skincare product stores.
Have you used a clarifying toner before or this Cosrx Aha/Bha clarifying treatment toner? Are you currently using a clarifying toner in your facial care routine?
I know clarifying toners and hydrating toners, what other type of toner is out there? #bbloggers Click To Tweet
Thanks for stopping by as always!
Keep Up With All Blog Posts