On February 26, 2017, I attended Amali cosmetics gel & lacquer collection launch at the nail bar on 26 Monrovia street off Aminu Kano crescent, Wuse 2 Abuja.
I got to know about the launch via a photographer's Instagram post. Having worked with his team few months ago, it felt good meeting them again. Networking is my best bet to settle in as a blogger in this new city.
I didn't know much about the brand or what to expect but I went for the launch anyways. Luckily for me, a friend was willing to drop me off and pick me up after the show.
I got to the venue, went in to check that something was really happening before letting my friend leave. I saw two of the photographers from the team and I immediately felt relaxed, hello familiar faces! One of them immediately took some shots of me before I even got to say bye to the friend that dropped me off.
If you follow me on Instagram, you'll probably remember I posted a sneak peek of a yellow and black outfit. Long story short, my laptop spoilt while uploading the photos to the post. I only uploaded 2 successfully and the post has been on hold since then.
One of the things I was happy about at the Amali cosmetics launch was the presence of photographers I knew who could help me with blog post photos. P.S. I'm still looking for an Abuja-based photographer friend who I can be collaborating with on blog posts.
Being one of the early guests, I was basically just looking around and greeting people around. There were small chops, cupcakes and cold fresh drinks. I took chapman not just because of the taste but because the color is blogging-worthy.
For us bloggers, it's not just about taking photos but the photo props and accessories that will help the photos look beautiful.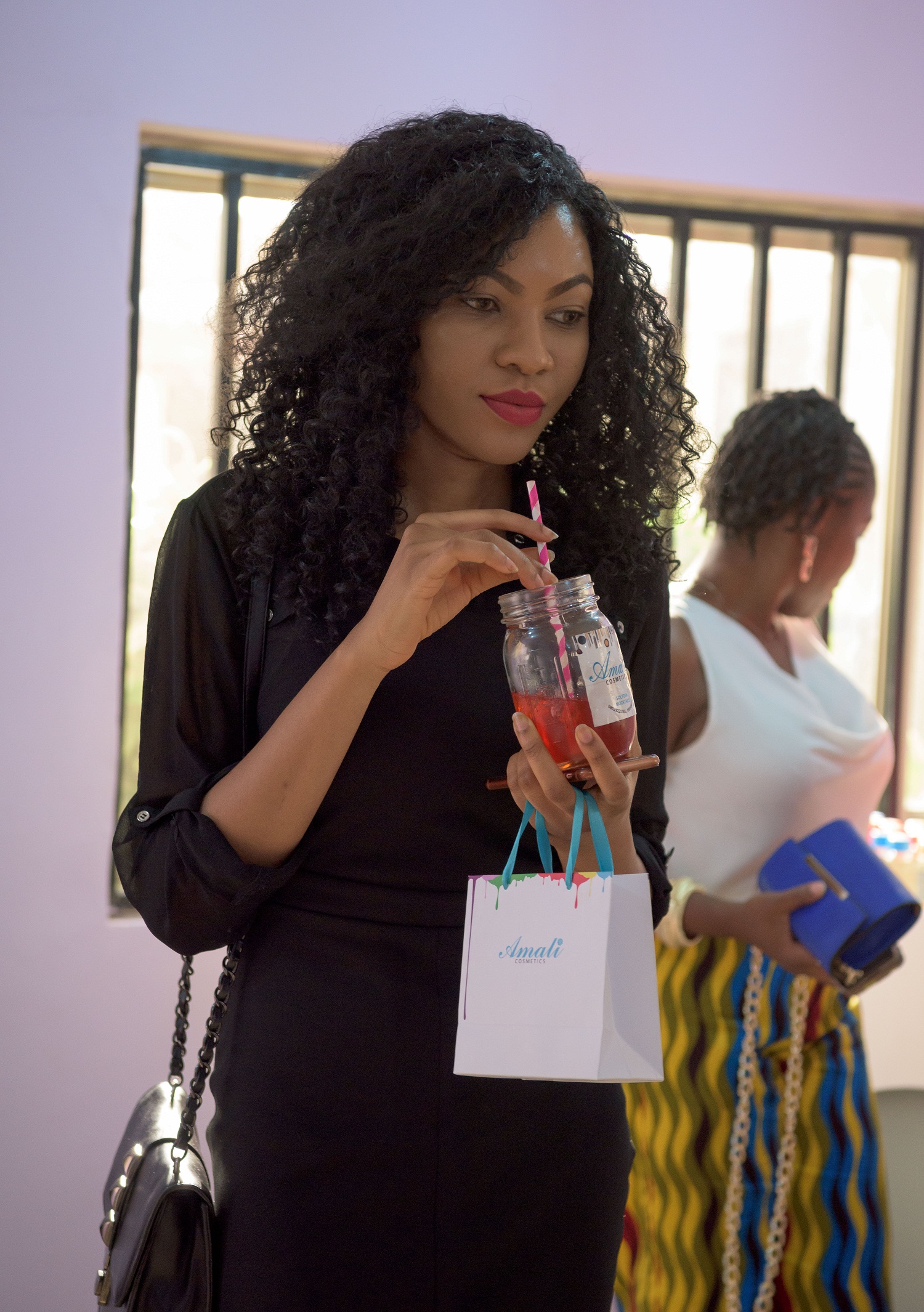 The Amali cosmetics gel & lacquer collection looked great with beautiful range of colors including pastel colors. They cost 3500 each and you can see more colors on Amali Cosmetics website. I got the minty melon which came with a complimentary palm kernel oil from etisconuts.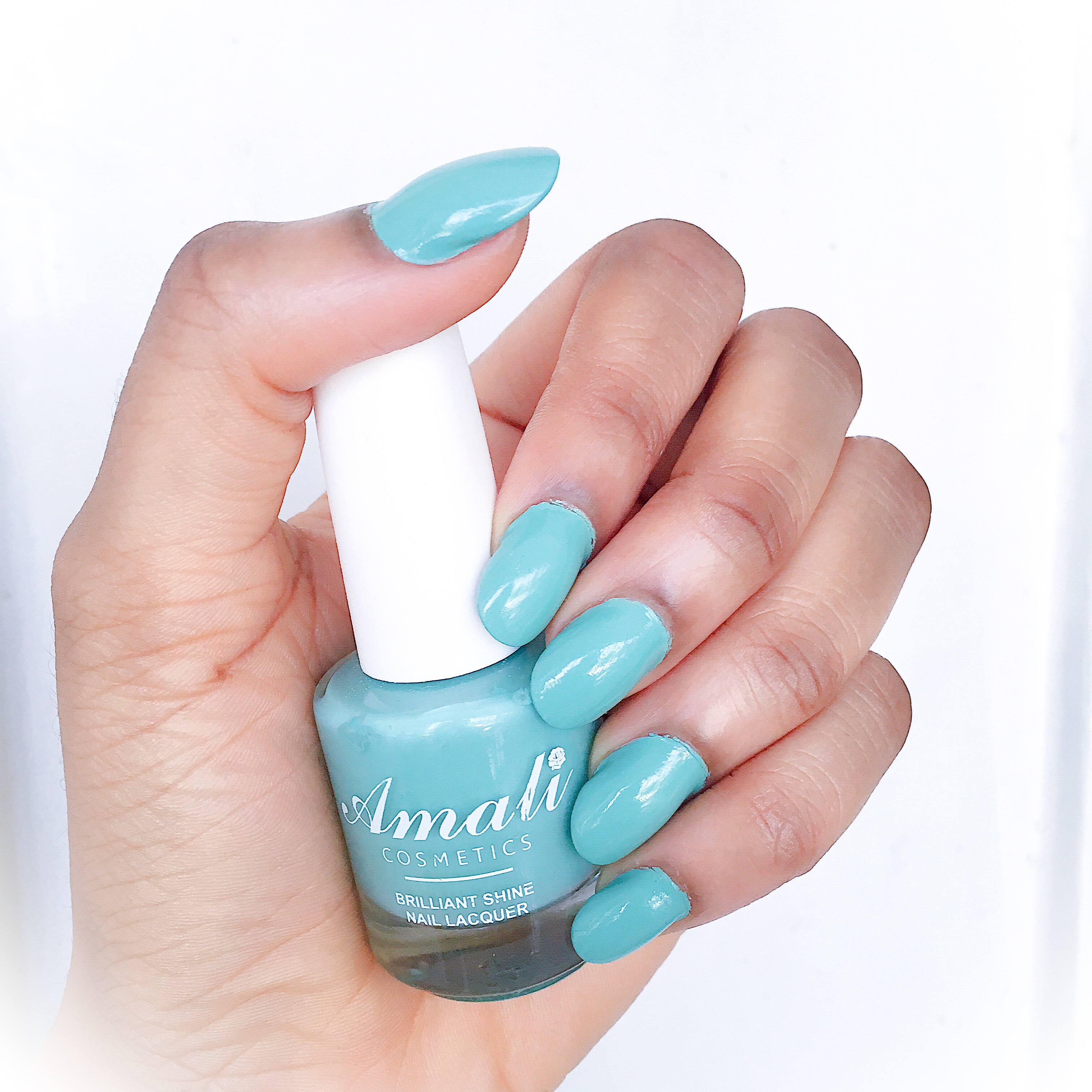 After about an hour and half, the owner and host Ameera Abraham finally came out looking all pretty in her dress and Sophia Webster heels. After taking photos with her, I left.
It was nice meeting new people, catching up with old acquaintances and discovering a new place though the price list for nail treatments at the nail bar would keep me away from there for a while because i have a nail lady who is cheaper but they do have a wide range of other services like spa treatments in addition to nail treatments.
Wearing: New Look pinafore dress previously worn here and here || Amiclubwear Heels previously worn here.
Have you used any of the Amali cosmetics' products before or any Nigerian cosmetics brand? What did you think of them? If you're a Nigerian brand and you'll love to work me, fell free to get in contact. If you're Abuja-based and having an event, even perfect!
What have you been up to? Let me know in the comments.
Thanks for stopping by as always!
Have a nice day.
Keep Up With All Blog Posts