Since I started posting my occasional blogging tips on this blog, the responses and feedbacks have been overwhelming. When I started blogging, I didn't think for once that I would be teaching anyone about blogging let alone offering affordable blog services.
I often get contacted by some fellow bloggers via Instagram and Twitter instead of emails because they believe I'll respond faster on social media. They want to ask time-sensitive questions without the to and fro hassles of emails.
Well, I reply to emails just as fast as I reply to social media questions. The only difference is that social media gives you opportunity to reply in real time. Now you'll get the chance to make me reply even faster by paying for the time to get all your questions answered.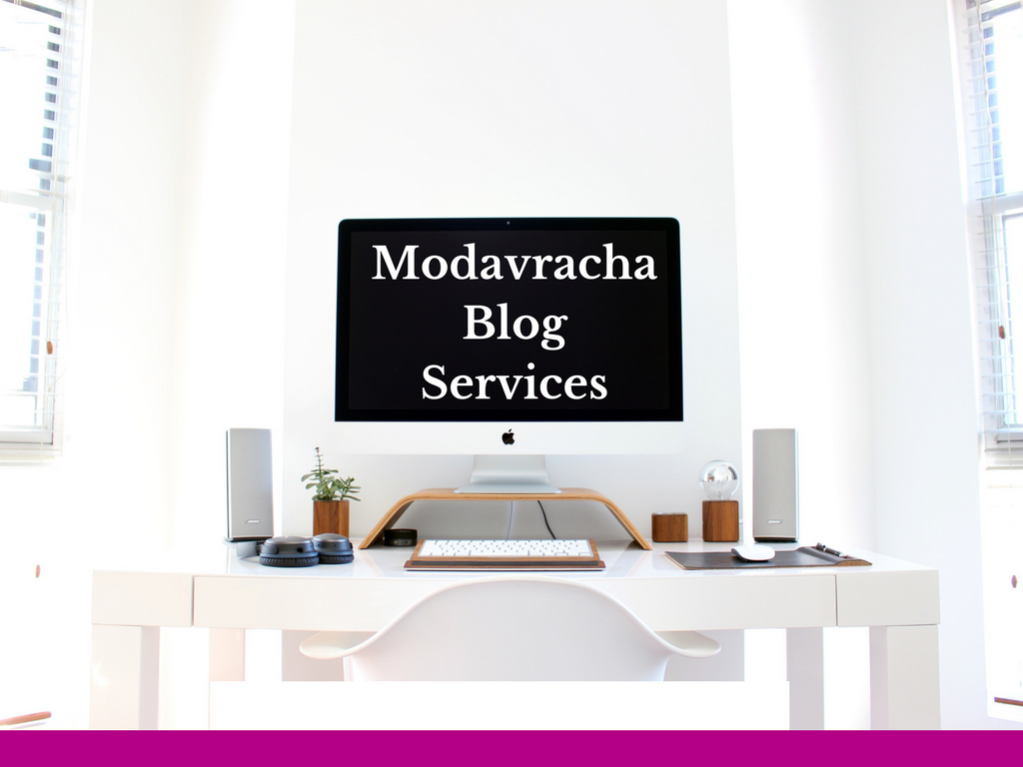 Over the years, I've learnt so much from blogging and experimenting. I was a student when I started this blog. A student blogger who didn't have the funds to always hire someone whenever something was to be fixed on the blog. I started my blog on blogger by myself just from following tutorials. Some were useful while some were outdated and couldn't help in updated interfaces.
I learnt on the job through trial and errors. One major move for me as you may have already read was moving from blogger to self-hosted WordPress by myself. Making mistakes and correcting them by myself made me to learn better.
Can't seem to get anything done correctly on your blog? @modavracha can help you!
Click To Tweet
Why wouldn't you let me help you if you're struggling with your blog? I've been there and honestly, I wish I had someone who offered me affordable blog services then. Don't get me wrong, I appreciate that not having that option made me learn enough to be able to offer you these blogging services now.
The thing is, if I had affordable blog services like these back then, I would have made use of them and later learn at my own time. I wouldn't have had to sit down for long hours trying to set up something on the blog and still fail afterwards.
You're probably thinking, "but couldn't that have made you lazy to learn properly?". Well, that could be true or not, I will never know because I didn't have the option. Now you do, utilize it.
It might seem like I'm just marketing my affordable blog services but I truly want to help you, save you time and unnecessary stress. If you've been blogging for a while, you'll understand how difficult it is to get some things done on your blog. My testimonials and feedbacks are right here for you to see.
Cassie Daves: Onyinye knows her stuff! She has helped me with almost all my Pinterest and seo problems and always has an answer/fix for every question I have. Working with her to improve my pinterest/seo has been a very enlightening journey.
Contemplating on starting a blog but don't know how or where? Let @modavracha show you!
Click To Tweet
Questions About These Affordable Blog Services
What are the services included in the Modavracha blog services?
The blog services include but not are not limited to blog consultation, premium blogger template installation, blogger to self-hosted WordPress move, WordPress theme installation.
You can view detailed information and pay for each blog service by clicking on their respective images below.
Are Modavracha blog services for Nigerian bloggers only?
No, the blog services are not for Nigerian bloggers only. International bloggers have access to these blog services however, payment will be converted from their home currency and charged in Nigerian Naira only.
Other forms of payment for international bloggers include Payoneer and Skrill but you'll have to contact me to quote prices in USD ($) and get payment details.
You'll find provision to indicate the alternative international payment options in the form for bloggers who wish to use the alternative payment options in each blog service page.
What is the mode of communication for the blog consultation service?
Facetime, Whatsapp and/or Skype.
Will you continue posting your occasional blogging tips on the blog?
Yes, I will but paying for a blog service ensures you get timely answers for your specific blogging questions.
Will you be adding more affordable blog services in future?
Hopefully! but in the meantime, I'm working on 2 ebooks specifically about SEO for bloggers and Driving traffic from Pinterest. The best way to know when they're ready is to subscribe to my eBooks mailing list. If you'll like to receive email alerts for all other posts on the blog, check my sidebar or subscribe here.
Are you ready to start a quality blog?
Do you want to revamp your old blog and get more serious with blogging?
Are you ready to blog smarter not harder?
Do you want to make blogging a source of income? Let me help you! Head over to the blog services page so that you can get started!
Your blog is your brand and your main marketing channel, let me help you now!
Click To Tweet
Thanks for stopping by as always!
xx.
Keep Up With All Blog Posts