Let me be clear, this is not a real diamond! I wouldn't want you to think I deceived you with the title when you see more photos. This post is indeed a Lui&Lei Diana Gen prestige cream gold caviar review.
Gosh! I'm such a sucker for beautiful skincare product packaging. This is one of the reasons I like Korean skincare products besides their awesome skin benefits.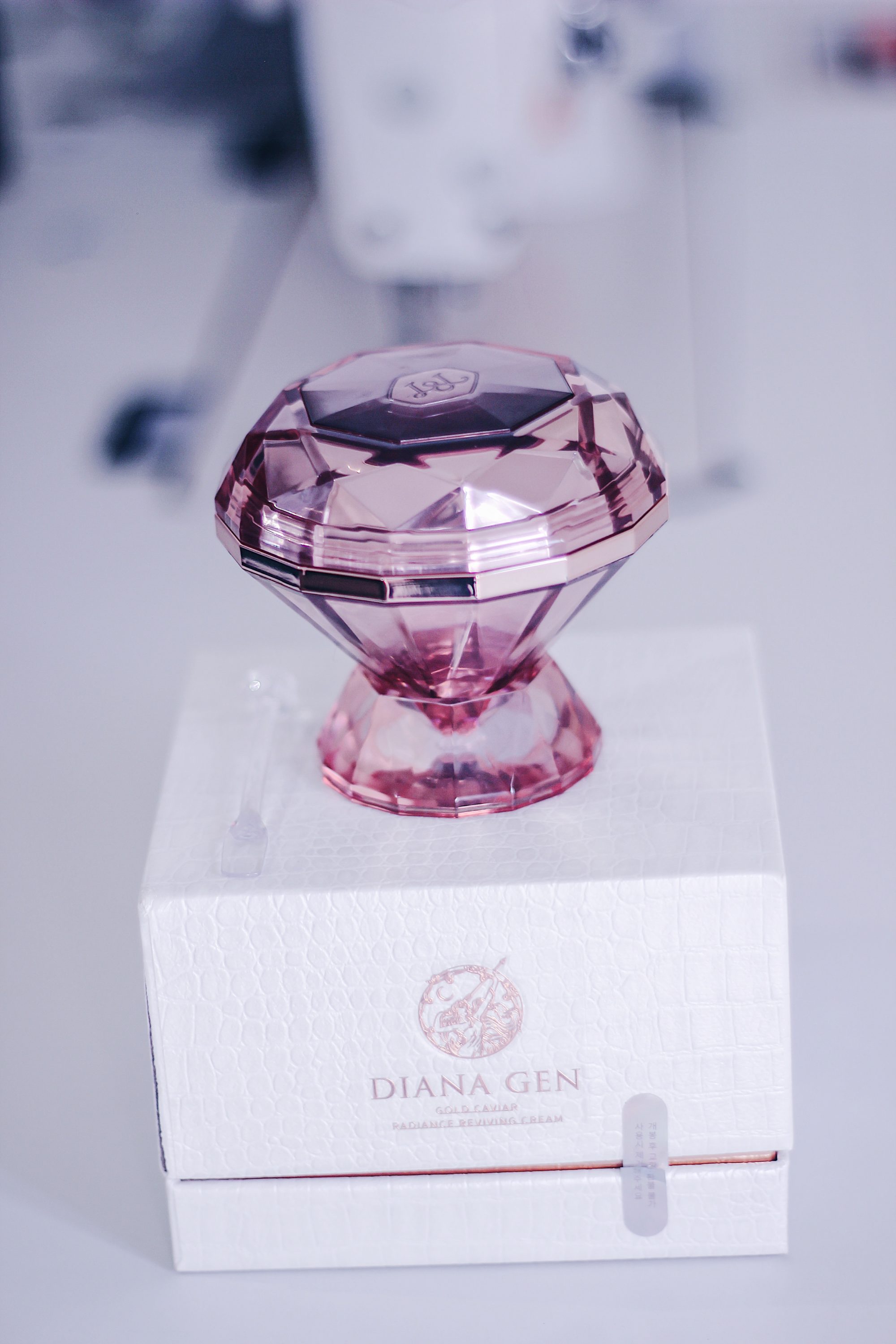 When I received this Diana Gen prestige cream gold caviar from Jolse, I was impressed with the packaging. The interior housing the cream's container and its stand is lined with gold and a suede material. I only hoped the content will live up to expectation and fit its price and beautiful luxurious packaging.
I've been buying all my Korean skincare products for the past 1 year from Jolse almost exclusively. I expect a sample product for review from them to be as authentic as products I've bought with my money. After trying this Diana Gen prestige cream gold caviar twice a day (morning and night) for a week, I'm ready to share my experience using it.
This #luxury Korean skincare product will make you reconsider luxury skincare products! #bblogger
Click To Tweet
Features of Diana Gen Prestige Cream Gold Caviar
• A thick nourishing cream that delivers fresh vitality to the skin.
• Total care cream.
• Face cream that helps in maintaining skin's moisture balance by delivering rich nourishment without stickiness.
• A cream that perfects elasticity, filling in the skin when applied by delicately covering the skin.
• Skin safety test was completed.
Lui&Lei Diana Gen Prestige Cream Gold Caviar Review
Packaging

Ingredients

Effect

Price

Availability
Summary
If I could, I will definitely purchase this product as my face cream. As it's currently out of my skincare price range, I'll recommend it for everyone that can afford it.
Packaging: Amaze balls! (do people still say that?). Honestly, even if this gold caviar face cream turned out bad, I'll still keep it on my dressing table. It came in a leather-like box written Diana Gen gold caviar radiance reviving cream.

The content (cream) is housed inside a diamond shaped container with a stand to support it. A crystal-like spatula is also included which is great for proper hygiene.

Ingredients: the list of ingredients can be found at the bottom of the box when turned upside down. However, cosdna analysis of the ingredients gives 1-2 out of 5 chances of triggering acne and/or irritation. General safety level is good at most being 1 of out of 10 chances.
Effect: the Diana Gen gold prestige cream gold caviar is probably that face cream with visible overnight effect that you've been looking for. It reminds me of my cosrx rice overnight spa cream but in a more luxury kind of way. It has tiny colored particles when looking at it but you won't feel anything when you touch the cream.

After application, you'll notice visible plumped skin with a soft glow. When applied overnight as a night cream, you'll still notice a plumped and glowing skin in the morning. I really like the way my face feels after applying it. It didn't break me out and I've noticed even tighter or rather smaller pores. It has a mild fragrance that disappears few seconds after application.

Price: this is probably the only downside of this gold caviar cream for me. As a luxury Korean face cream, it's not affordable for everyone. It's targeted at luxury skincare buyers at $125 for a 55ml container regular and about $106 on sale.
Availability: This Diana Gen gold prestige cream gold caviar isn't available yet on most popular online Korean skincare stores. It's currently available for purchase in select stores like Jolse.
•P.S. This is a collaborative post. The product – Diana Gen prestige cream gold caviar was provided for me by Jolse but as usual, all opinions are 100% mine.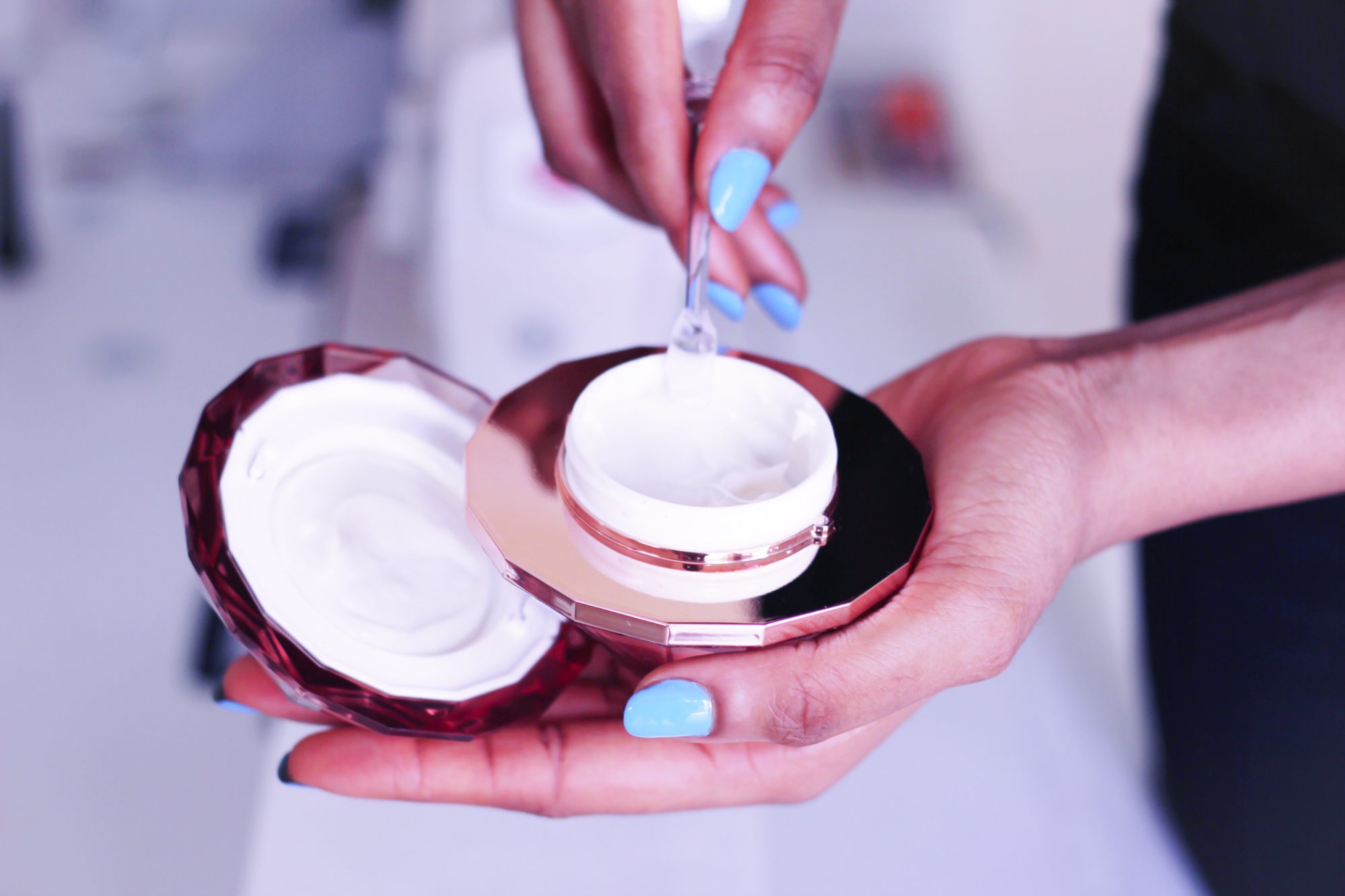 Read about: my current skincare routine for combination skin.
Looking for a gold caviar face cream that actually works? Here's one! #luxury #koreanskincare
Click To Tweet
Have you used or heard about this Diana Gen gold prestige cream gold caviar? What luxury skincare product are you using currently?
Thanks for stopping by as always!
Happy Easter.
xx.
Keep Up With All Blog Posts