I posted a skirt outfit with this exact Ankara print styled with same lace top on my Instagram on good Friday. Since I had the Ankara wide leg pants in same print, I decided to share the pant outfit on the blog instead.
Wide leg pants are not new to me and the blog, remember this grey wide leg pants with ruffle sleeves top and this wide leg jeans retro look. This is my first Ankara wide leg pants but I've worn an Ankara flare pants outfit before on the blog.
There's something about beautiful prints and not just Ankara print on stylish pants. I started with scarf print crop pants like the one in this outfit. I'm glad I can have Ankara pants styles sewn for me in my perfect length now.
If you read my Ankara shift dress post then you probably already know who made this Ankara wide leg pants for me. It's one of my latest Ankara styles and I like that the print doesn't look like the typical Ankara prints.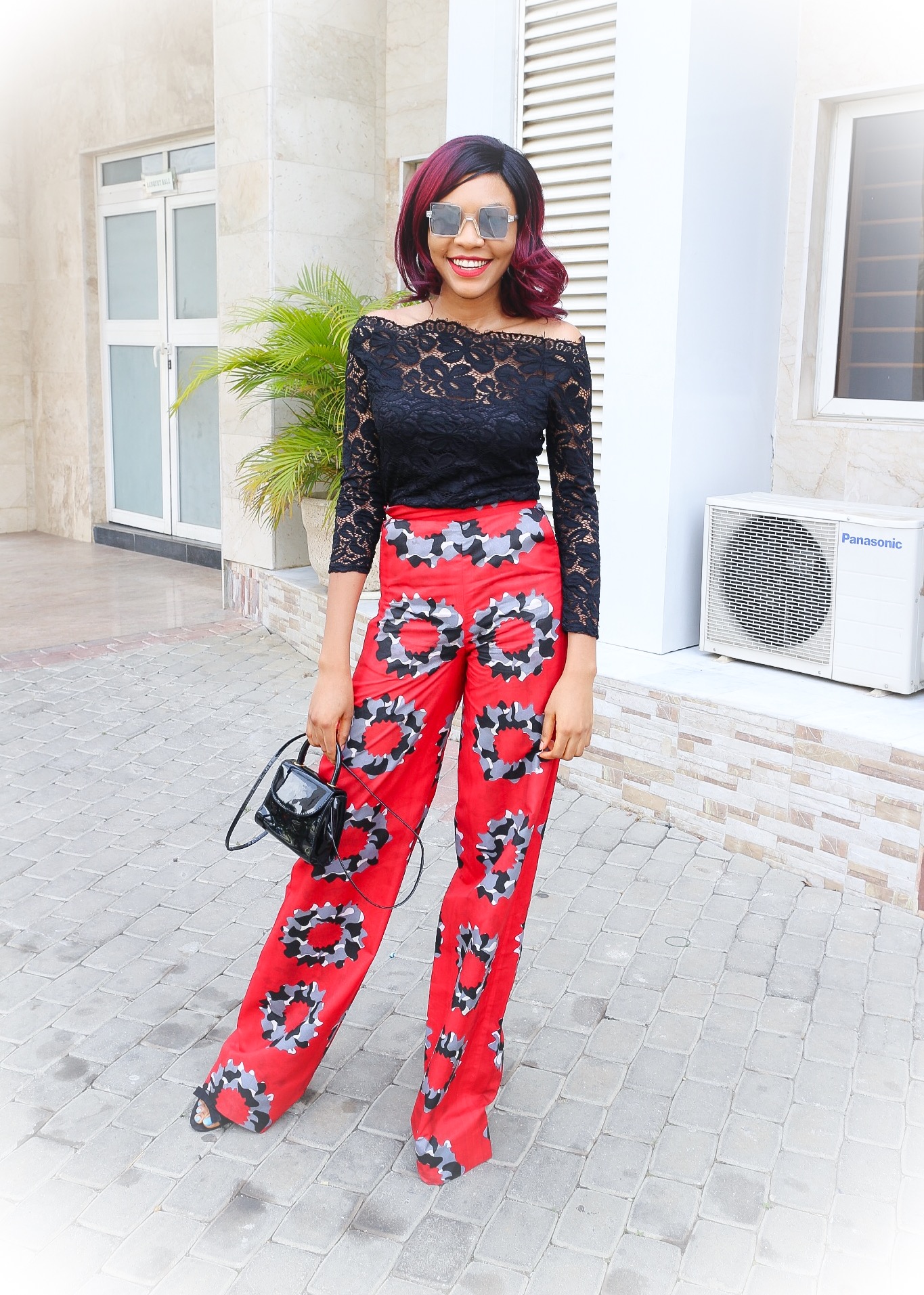 On a typical day, I would have probably worn a plain black blouse with this Ankara wide leg pants. Even though the lace top gave it a classy look, it's actually the only suitable black top I have currently. I must have worn it one hundred times since this black holiday look.
Lace fabric has a way of instantly making even a casual outfit look classier. See my lace dress and plaid skirt outfit, my lace top on lace dress outfit and even my lace insert jumpsuit for graduation. Little wonder it's always the choice of fabric for weddings, birthday celebrations and other events.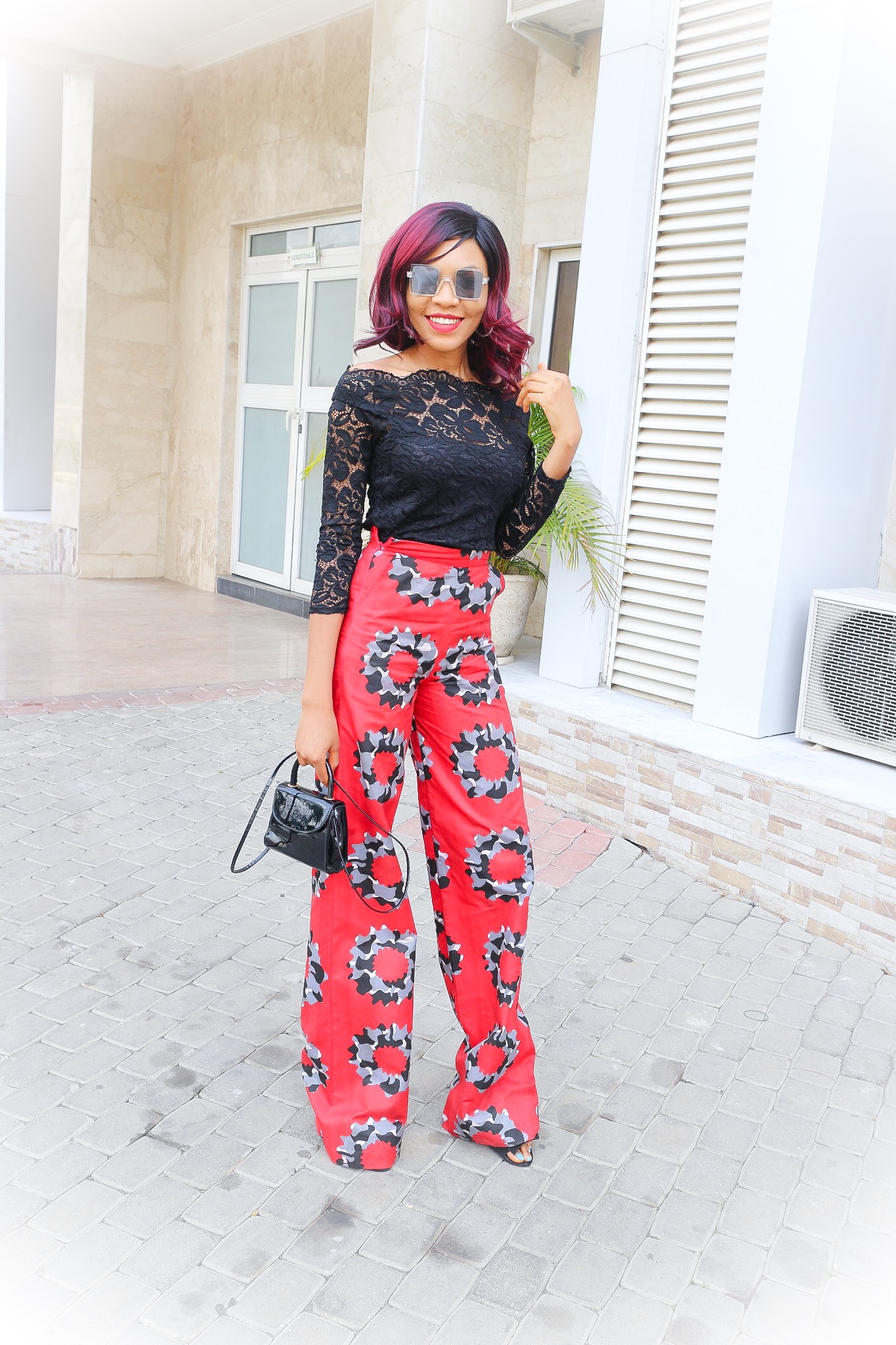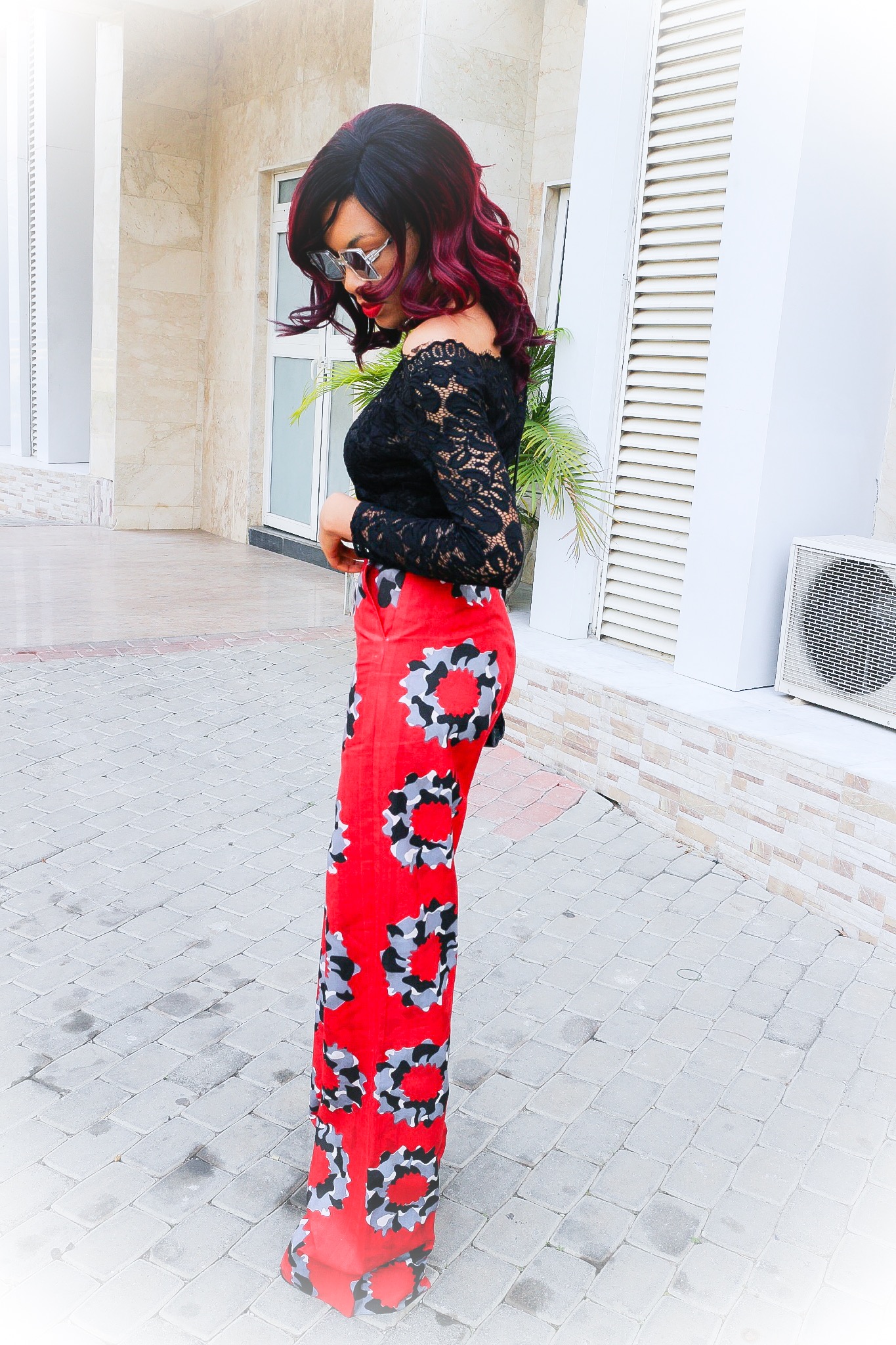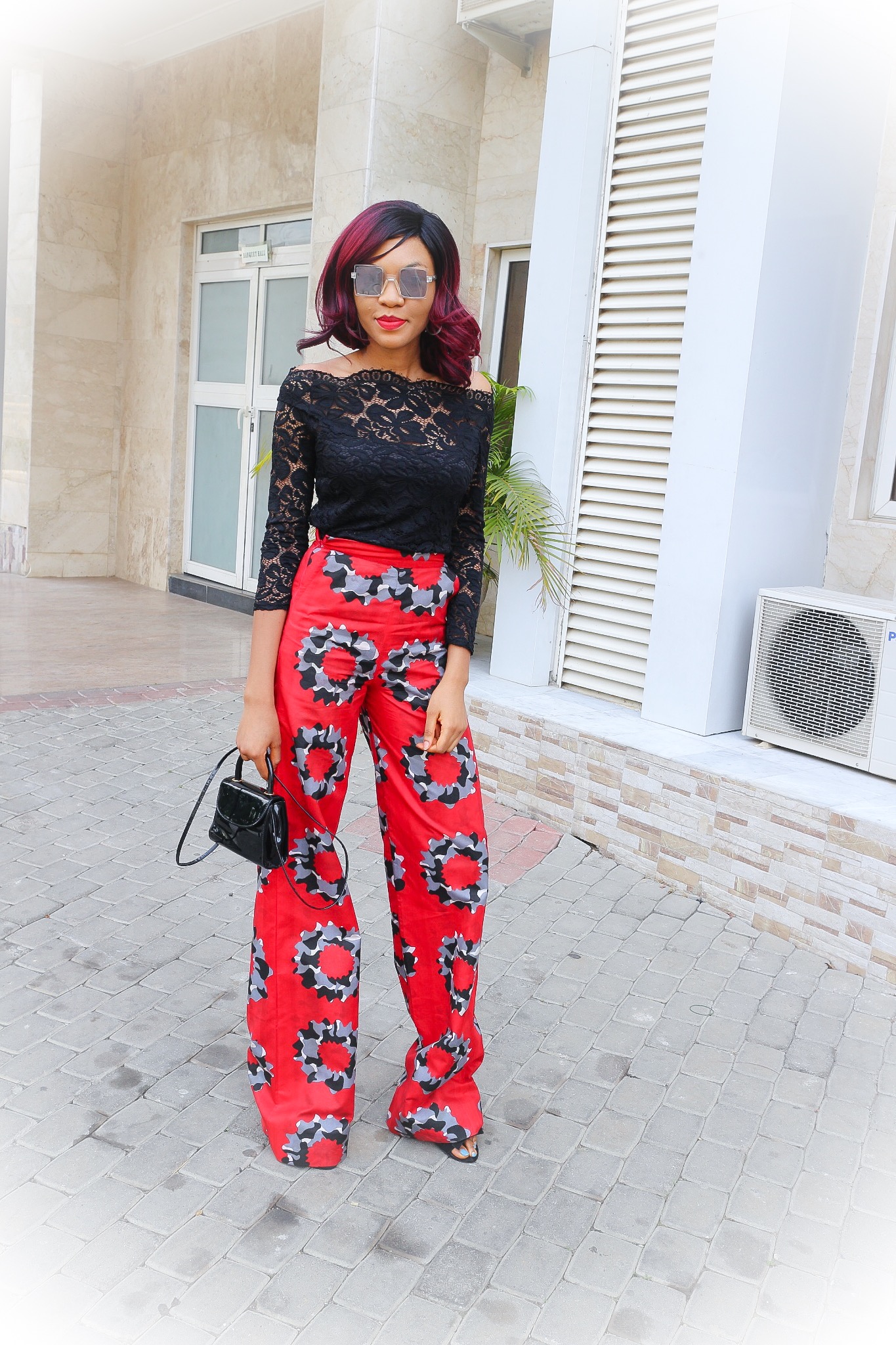 This my Ankara wide leg pants can be styled with different styles of tops and fabrics. As far as personal style is concerned, I'm sure you can suggest more ways of styling the Ankara pants. I'll love to read your suggestions.
How would you style this style of Ankara wide leg pants? Share with me in the comments, someone can pick up a tip or 2.
Shop Ankara Wide Leg Pants Online
More Printed Wide Leg Pants I Like
*Pants made by Porshher.
Have a nice day and thanks for stopping by as always.
xx!
Keep Up With All Blog Posts