First of all, let me apologize for my mini absence from the blog. Life happened so, I decided to take a break to sort things out. If you follow me on Instagram, you would know of my few days Lagos getaway. I had a few days leave from work (there's usually one week leave after each posting during house job in the hospital that I'm doing mine).
I'll tell you about my experience with housejob in Nigeria at WDH Abuja one day but that day is not today. A lot has happened in my life since the few months that I've been there. #Tobecontinued
*P.S. during the blog break, I was still offering my blog services. You can see some of the blogger blogs I moved to WordPress and blogger blogs I revamped. Don't hesitate to contact me if you need one of my blog services.
Anyways, I was in Lagos for my leave. Arrived on Saturday morning, the holiday didn't start as planned but eventually got better. My new camera and lens finally came out to play. I bought this Olympus pen camera same time Cassie bought her Sony (that was after convincing her that mirrorless cameras are the best for blogging and spending days contemplating and reading reviews!). I sold my entire old canon gear (DSLR and mirrorless) to stick to this all-in-one pictured below and used for all other photos in this post.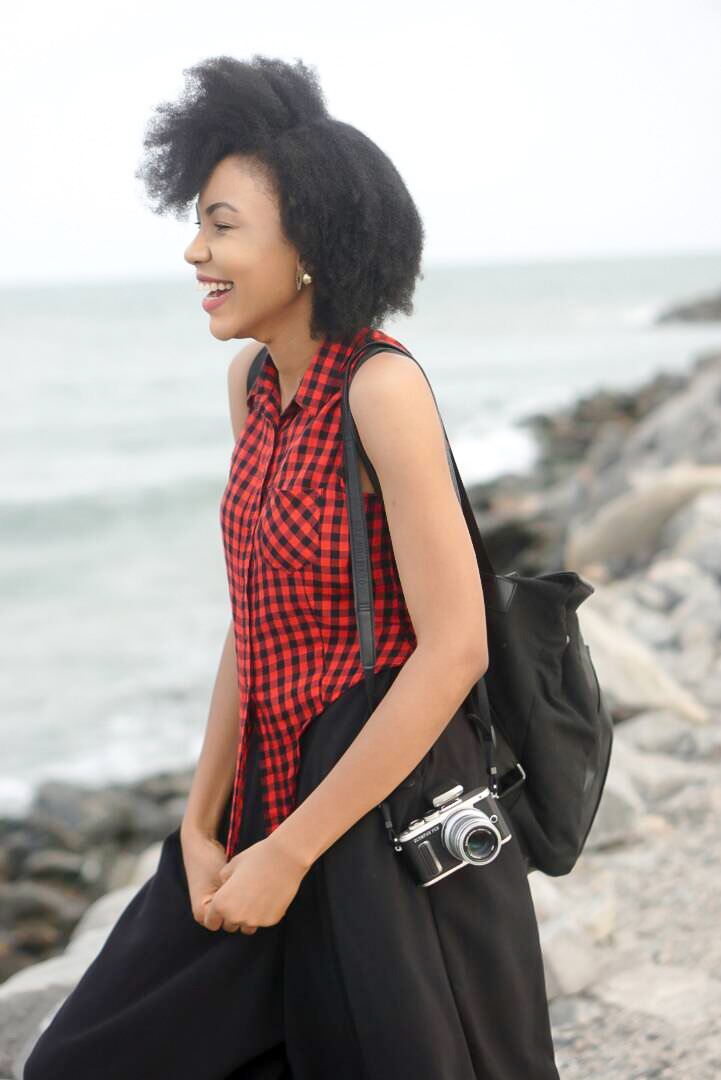 On Sunday night, I went to see the movie 'American assassin' with the bff. It was a great way to end a day that already had lots of cancelled plans. The movie wasn't bad, though not exactly what I was expecting. It felt nice watching Dylan O'Brien act something different from the mystery solving trouble-prone Stiles in Teen wolf. Has anyone else seen American assassin, what did you think of the movie?
I met up with cassie and her friend Becky then we headed to Lekki leisure lake. On getting there, we discovered they only work on weekends. The gateman tried to extort us to allow us spend 30mins at the least inside but we eventually left. They weren't going to let us do any of the activities and services they offer or let us use our digital cameras yet they wanted us to pay the full entrance fee.
Prior to choosing the lake, I made a list of places I wanted to visit in Lagos before leaving. As things didn't work out as planned from when I landed, I ended up choosing places within lekki as I was staying at my bestfriend's in lekki phase 1. The aim of the holiday was "stress-free chilling", and I was already feeling stressed from the wasted 2 days. I wasn't about to stress myself or spend more money going far again.
Coincidentally, there was a beach close by, so Becky drove us there after confirming the details from a friend. It was a great hangout place and surprisingly cleaner than expected. Full details and more photos of the beach coming up soon in a separate post. Let's take a closer look at my red check shirt and black midi culottes outfit. Shall we?
Here's how to wear a check shirt to the beach!
Click To Tweet
One of the easiest style tips on how to wear check shirts is to keep everything else simple. My red check shirt is already a sleeveless one, simple and appropriate for the beach. It can be worn in its cropped form by tying it but I chose to wear it as a full top with my black midi culottes instead.
This black midi culottes is definitely softer and easier to style than my previous black stiff culottes. That one goes better with dressed up looks while this can be worn casually. Ironing was tough on that one too, glad I have this version now.
How do you dress to the beach when you're not swimming? Here's an outfit idea.
Click To Tweet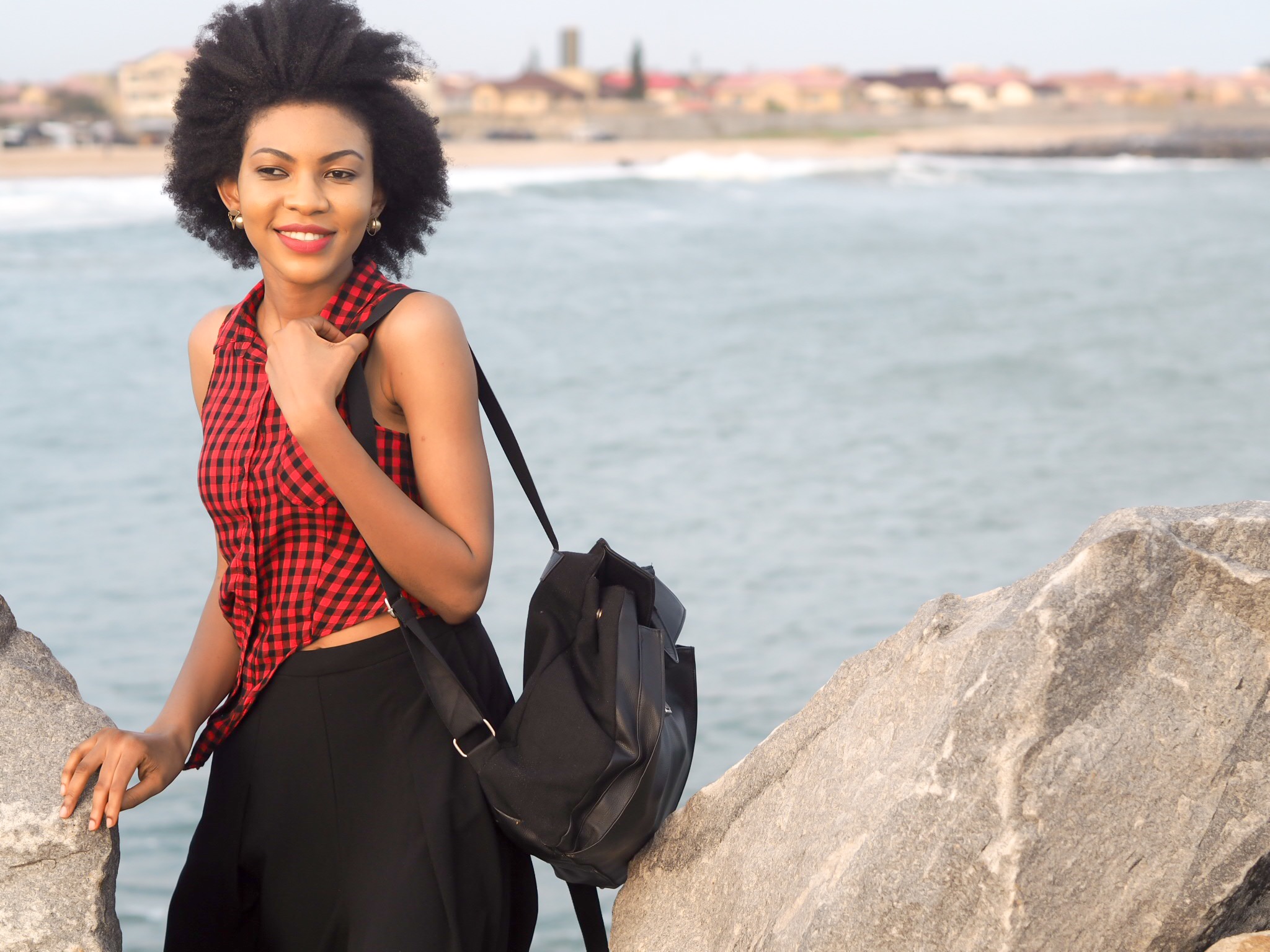 Did you notice my backpack? Lol, of course you did! I tend to use backpacks mostly when I'm traveling. I think the black accessories in this outfit made the red check shirt pop even more and my natural hair of course. Here are some the affordable ways I maintain my natural hair.
Get The Look: Shirt || Culottes || Sunglasses || Backpack || Sandals

How would you rock a red check shirt for the beach? With black midi culottes or something else? Do share in the comments!
Thanks for stopping by as always.
Keep Up With All Blog Posts