Yesterday, my colleagues and I went bowling at Trukadero place in Wuse 2, Abuja. It was a last minute decision so, I opted for my chambray off shoulder dress and a floral long kimono jacket.
I initially brought out the outfit last weekend with a hat to wear to Eat.Drink.Connect but couldn't make it because of rain and lack of good company. 
The chambray off shoulder dress was still hanging where I left it since last weekend. There was no need to start looking for another casual weekend style outfit.
The last time I went bowling was with my group mates/friends in our final year of Uni. I was excited to go bowling in Abuja.
None of us was on call at the hospital yesterday and today so there was no hurry to leave early.
This my off shoulder chambray dress was so free and comfortable though I had a denim short under. I was prepared to fly across the bowling alley to achieve a strike! I still came last but let's blame it on hunger because I didn't eat prior to starting the game. 
Bowling at Trukadelo place Abuja costs 1500 naira per person. They also have food and drinks available in their menu which looked slightly more expensive in general for same menu at a few other non bowling spots I've been to.
The area is a perfect hangout spot, right opposite Cubana and in the same building as Marcoriano Chinese restaurant. There's a suya spot just in front of the entrance of Trukadero which was where I took these photos. I've forgotten the name. They also have more hangout spots upstairs.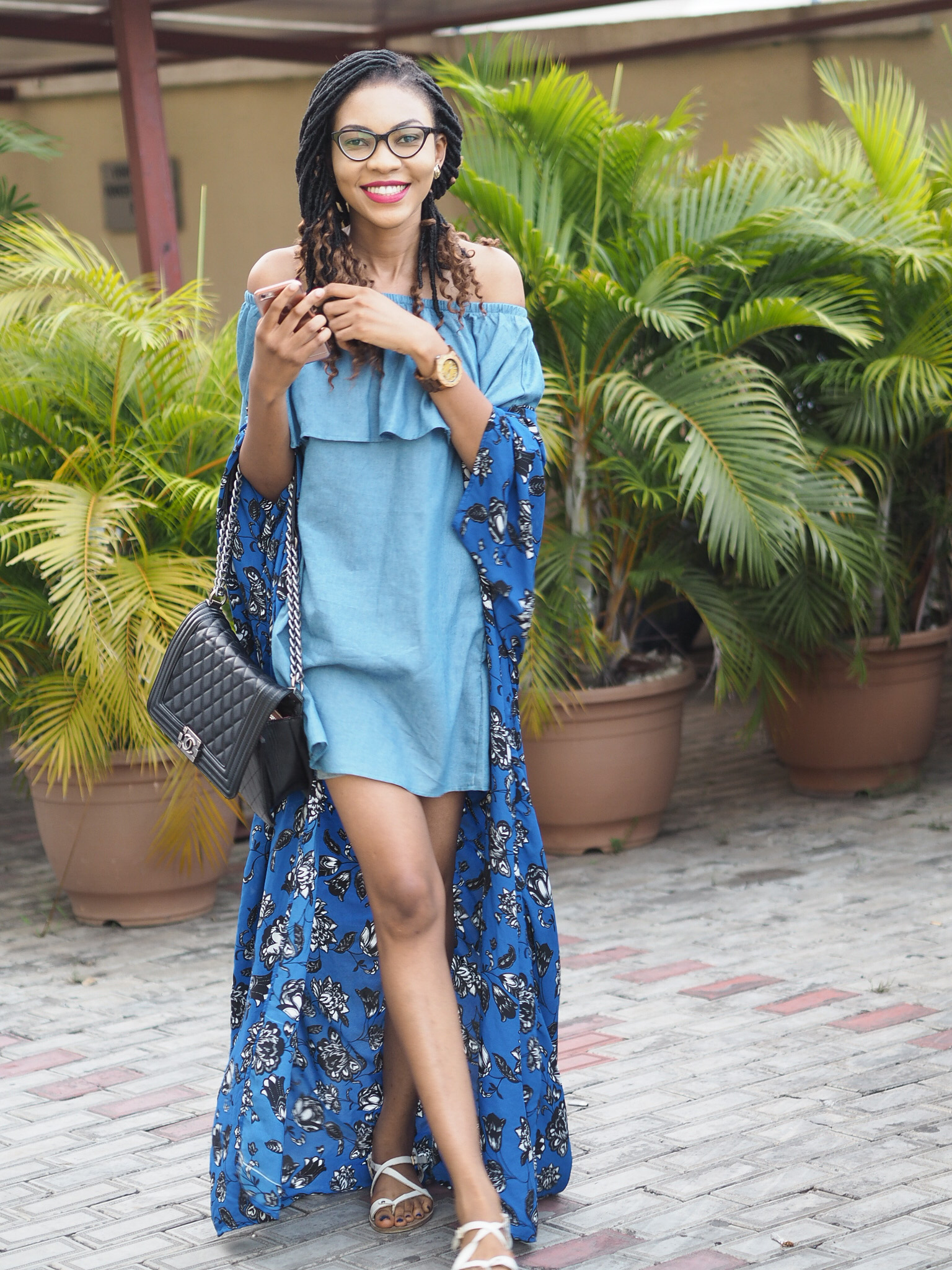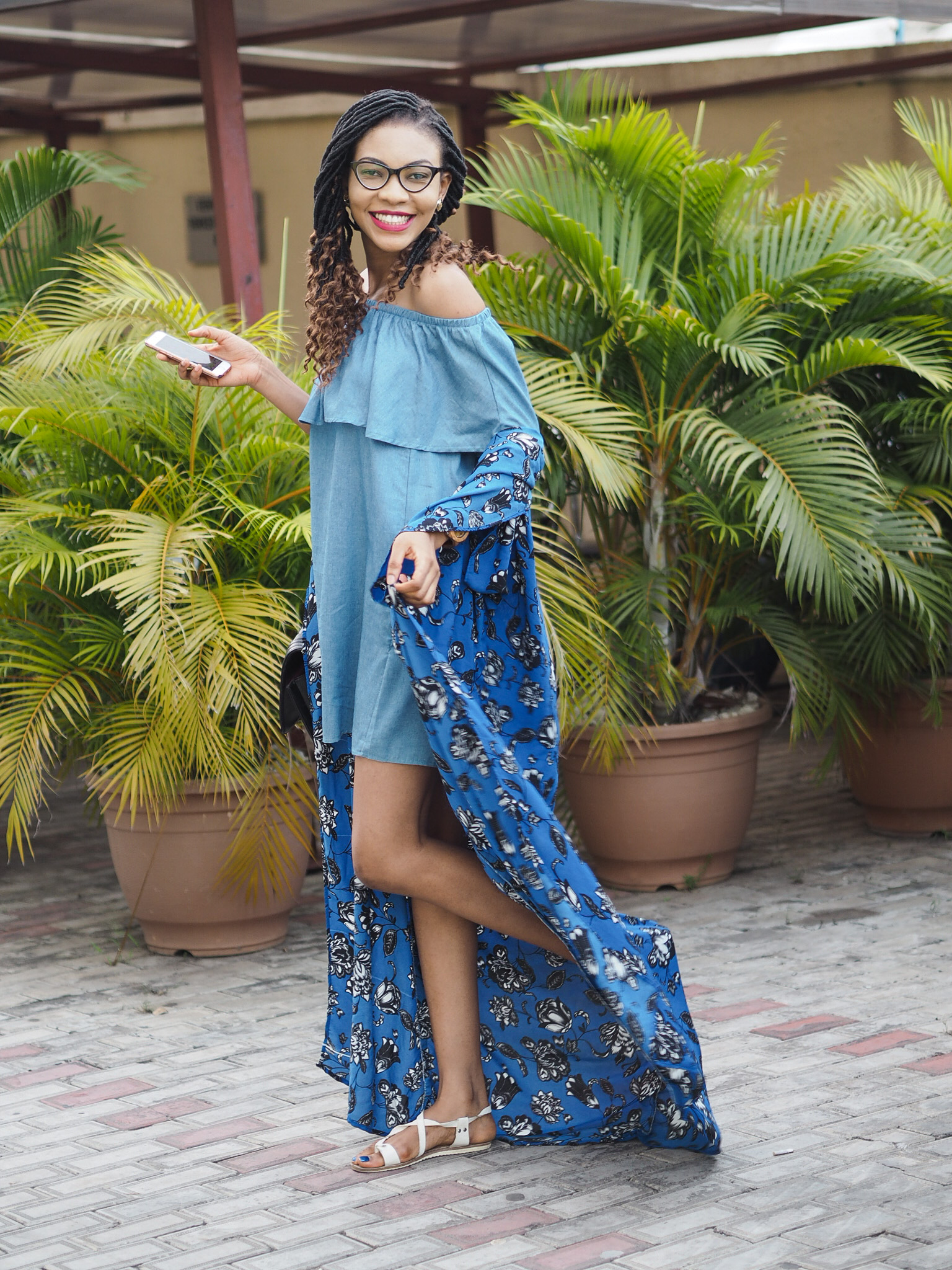 Looking for a casual but chic weekend style idea? Here's an #outfit idea!
Click To Tweet
We were 8 in total but 6 bowlers. The plan was to go see fast and furious 8 after bowling at the newly opened drive-in cinema "Sunset Drive" at Unique world in Accra street, Wuse zone 5 Abuja. Unfortunately, we didn't have enough cars for the drive-in cinema.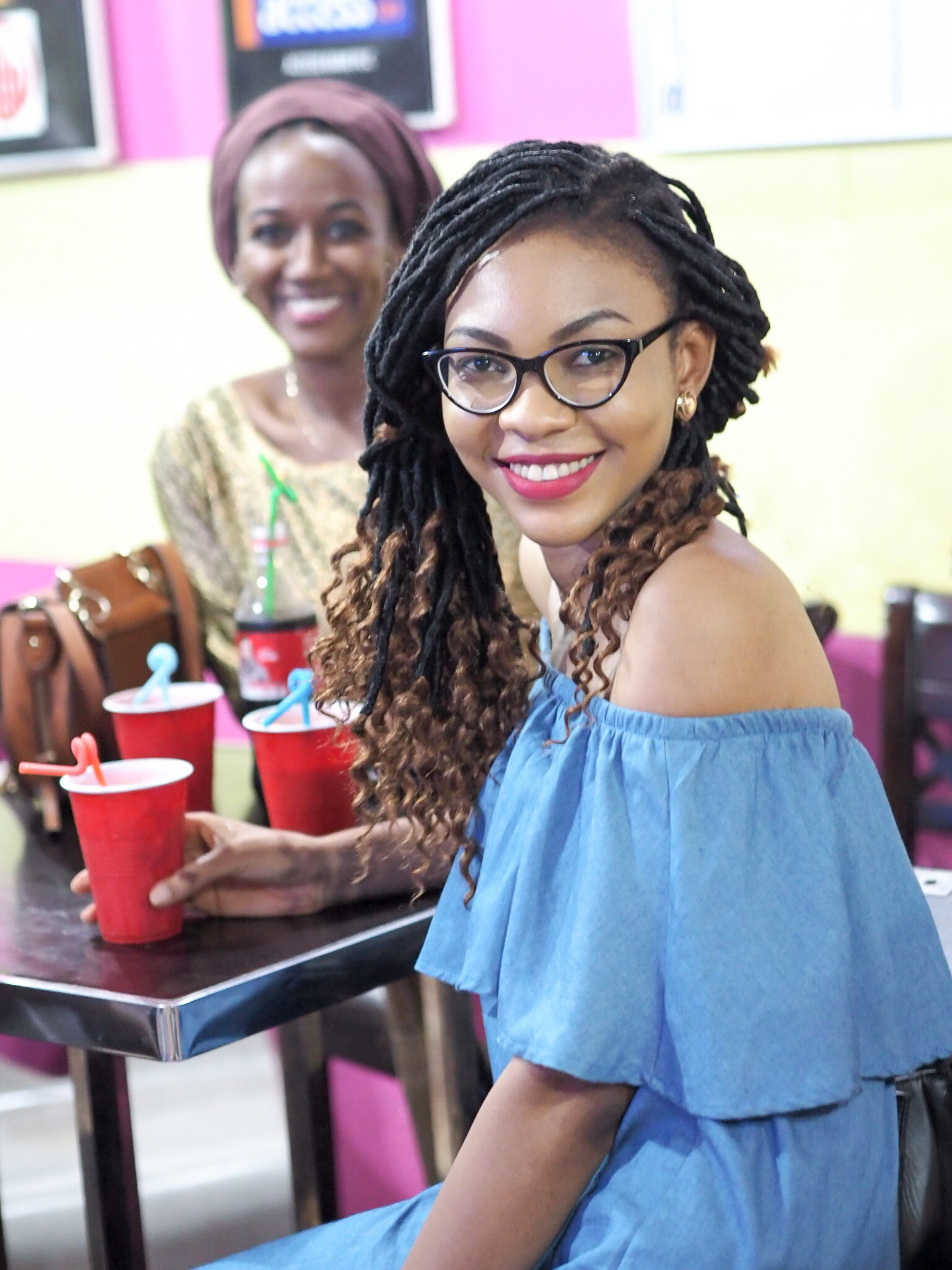 To enjoy the outdoor cinema and the whole experience for now, you have to be in a car or very close to the car to tune in to the radio frequency via your car's stereo for the audio of the movie. So, I just met up with a friend already there.
Movies show mostly on weekends (Friday to Sunday) from 7.00pm but be sure to follow them on Instagram (@sunsetdriveng) to be informed on changes. Tickets cost 1k naira per car of 1 or 2 people and 1,500 naira per car of 3+ passengers.
I was glad I had the floral kimono with me because the night got cooler and the chambray off shoulder dress couldn't keep the cold away on its own. 
Wondering how to wear a kimono jacket with an off shoulder dress outfit? Check this out!
Click To Tweet
Shop My Chambray Off Shoulder Dress Look
What would you wear for a weekend games hangout with friends/colleagues? If you live in Abuja, please feel free to suggest more fun hangout spots for me to try in the comments.
Keep Up With All Blog Posts