The very first time I visited Dubai, I knew I wanted to go back as soon as possible because I had a short stay. Prior to my visit, i had a list of unusual things to do in Dubai especially because many of the posts I see are usually from stays in some of the best hotels in Dubai.
If not luxury hotel stays, it would be luxury shopping and visits to Dubai mall, Jumeirah Mosque and similar places. From my Dubai post, you'll remember i used Emirates and enjoyed their complimentary service for long layovers which included free Dubai visa for maximum of 4 days stay, free hotel stay, free breakfast and free airport transfers.
I was there at beginning of February when the weather was still about 25-27 degrees during the day and colder at night. Later, I discovered they have their shopping festival in January like the Istanbul shopping festival I attended 3 years ago.
Read: My stay in Istanbul during Istanbul shopping festival
After that post, i got feedback from some readers who travel frequently but had never heard about the annual shopping festival. That also prompted my research for other annual shopping festivals in other popular countries.
I've put together a list of unusual things to do in Dubai to aid adventure tourists like me who would prefer to explore a city properly and have an everlasting experience without doing the cliche activities.
Visiting #Dubai soon? These are the the things you should do while in Dubai! #Travel #Tourism
Click To Tweet
What Nobody Told You About Things To Do In Dubai
Food Tour: I first came across a Dubai food tour on one of my favorite bloggers blog. She documented her experience so well that it automatically entered my list of not popular things to do in Dubai. The food tour was from frying pan adventures but I'm sure there are other dubai food tours you can join.
Shopping Festival: Dubai Shopping Festival (DSF) is an annual shopping event held across the city with offers and deals at discounted prices to attract shoppers from both big and small shops.
Many visitors to Dubai go mainly for shopping. In fact, this is probably the first thing you'll find when you research what to do in Dubai.
Planning your visit to Dubai to correspond with the shopping festival is a great way to experience the city while having numerous shopping options.
Major place for shopping is Global Village and all big Dubai malls. The Dubai shopping festival is usually held annually in January.
Flyboarding: Flyboards are more like snowboards with pressurized streams of water that propel them into the air. As Dubai has become one of the top destinations for water sports and activities, you can't miss trying flyboarding which is one of the most popular water activities in Dubai.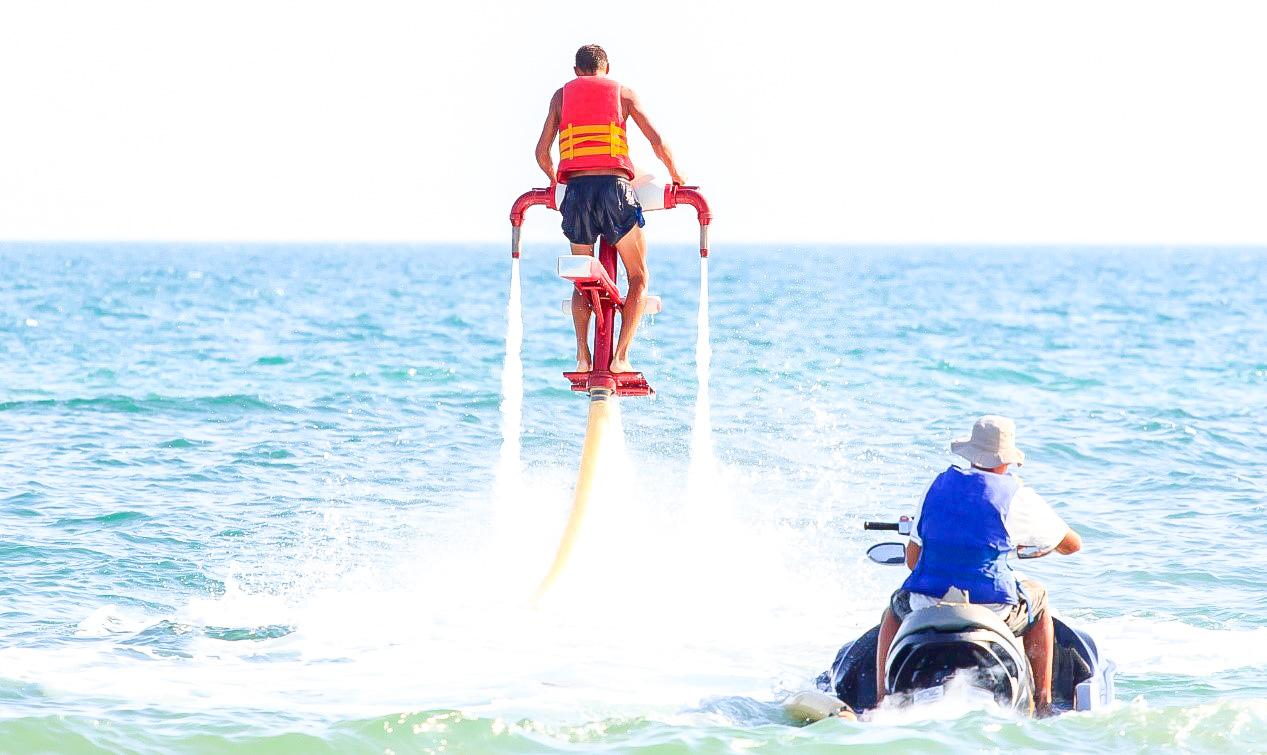 Indoor Skydiving: if you would rather play it safe or practice indoors for the real skydiving, you should consider iFly Dubai's indoor skydiving center. The center is for thrill-seekers to experience the closest thing to flying and it's safe for ages 3years and above.
iFly Dubai's indoor skydiving center also boasts the world's first-ever double and vertical wind tunnel. Apparently, when you fly, you will be suspended 4 meters above the ground with an instructor on hand in case you need any help. You can find the centre at City Centre Mirdif.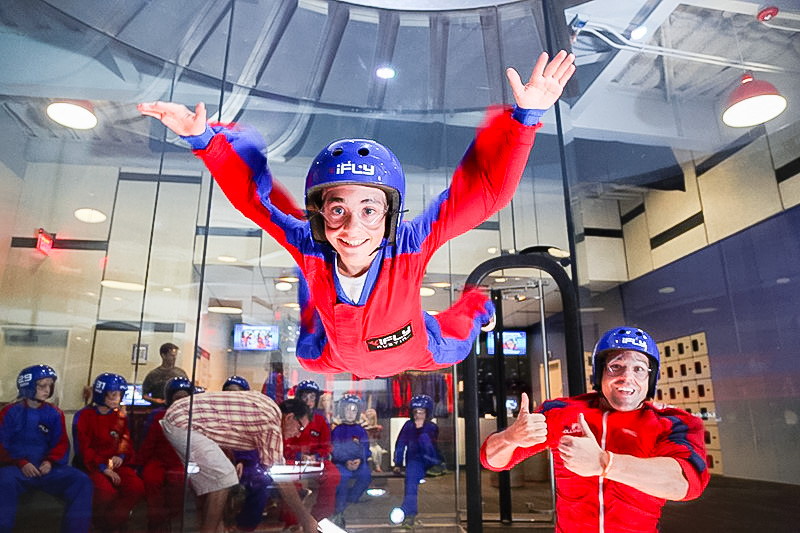 Shark Dives: If you are crazy enough to come face to face with a large collection of sharks, head to the Dubai Mall. There, you can experience a dive into the depth of 10 million litre aquarium to experience the thrill of a lifetime with sand tiger sharks.
Even if you are a non-certified diver or can't swim, you can still enjoy the experience by completing a short course under supervision of a dive master and instructors in each group.
Divers must be at least 10 years old.
If you fancy swimming with sharks, here's your chance now! #travel #dubai #lifestyle
Click To Tweet
Even though summer is over, Christmas is fast approaching and I know some of you planning to spend it abroad will consider Dubai. Dubai weather in December is great, so you can enjoy your tour of the city better as opposed to hot summer days. Book your trip early to save because prices are higher in the cooler months (November -March).
For people planning on traveling from Nigeria or other African countries to Dubai and don't want the stress of planning the trip, you can plan your trip with Travelstart. One of Africa's leading online travel agencies that offer custom travel packages, something for every traveller's budget including cheap flights to Dubai.
If you must read one article on things to do in Dubai, read this one!
Click To Tweet
Have you been to Dubai or still planning to? What are some of the things to do in Dubai you've already done or still plan to do? Let me know in the comments.
*This post is in collaboration with Travelstart however, ideas are 100% mine.
Keep Up With All Blog Posts