I ran a poll on Instagram few weeks ago asking if my followers were interested in reading about Nigerian skincare brands and Nigerian skincare products worth trying.
People responded positively, so, I reached out to some Nigerian skincare brands (especially the organic skincare brands) to provide me samples to try. I believe this would make the trial process easier and a better way to have more products available to test and select from. 
It's only fair for me to try Nigerian skincare products as much as I've tried Korean skincare products. I stuck with Korean products these past few years because of their mild ingredients and organic products that aren't harmful to the skin.
If my own country's skincare brands provide the same level of safety and effect with their products and are more affordable then I have no excuse not to try them.
Starting my Nigerian skincare brands discovery is BathKandy, popularly known for their food-inspired bath and body products beautifully handcrafted with natural ingredients sourced within Africa and beyond.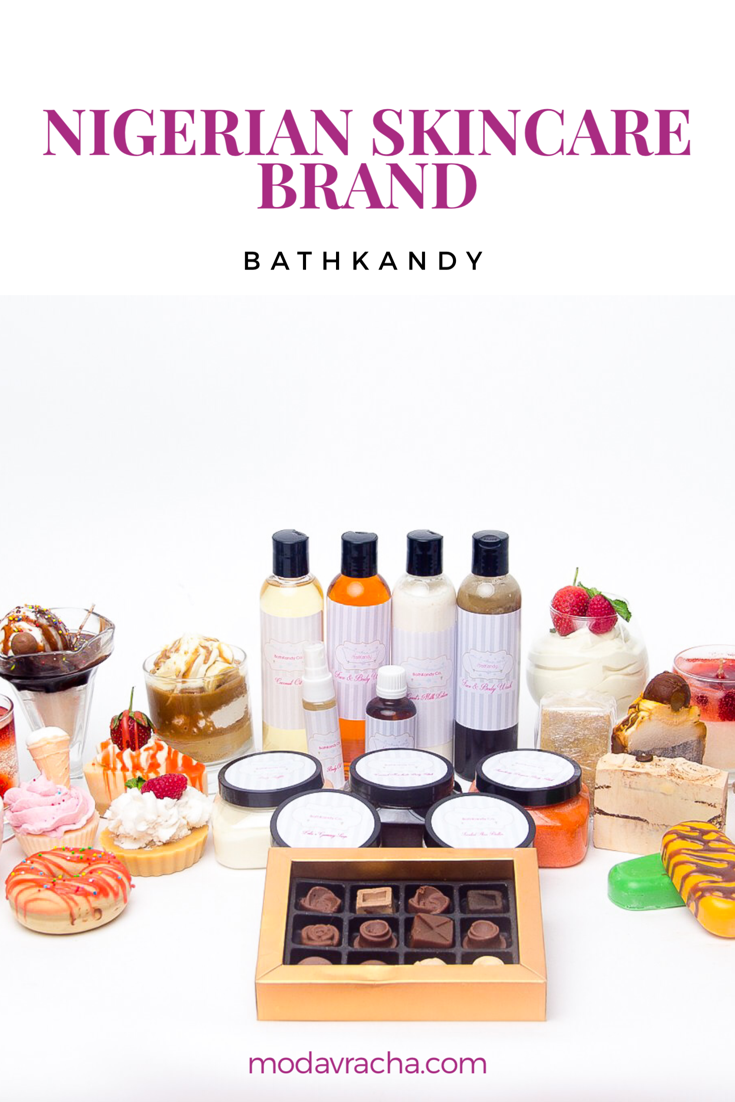 The brand boasts of products that don't just look like delicious deserts but also smell yummy and target specific skin problems.
When I reached out to BathKandy regarding samples for review purposes, they replied "Unfortunately, we do not have review packages/give out free products so as to encourage free and fair reviews".
However, they offer commissions per sale driven from an affiliate's website, so that bloggers like me can get rewarded when our readers buy their products linked from our websites and social media pages.
I genuinely love their packaging and ingredients list so, I visited their Abuja store, did a mini store tour and bought 2 products targeting dry skin. This decision was easy as my skin has gotten drier since harmattan began in Abuja and it's gonna get drier in the coming months. My Jergens ultra healing lotion isn't enough for my skin anymore. 
Bathkandy Products For Dry Skin
 Goat Milk Lotion : Suitable for people with eczema, psoriasis, keratosis pilaris and other skin conditions resulting in dry, itchy, skin patches.
 Creamy Goat Milk Soap : Great for all skin types especially dry and sensitive skin.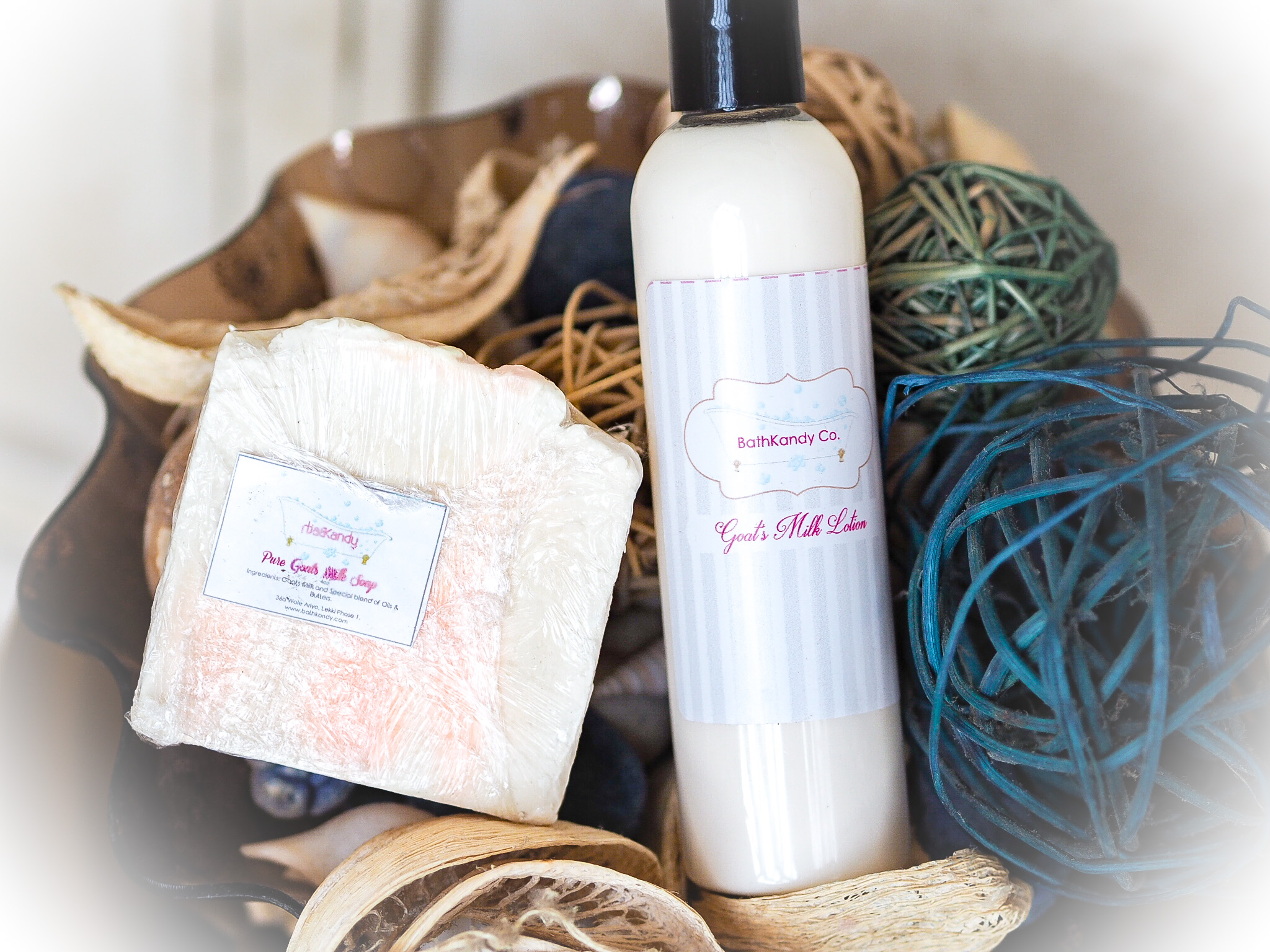 Other notable BathKandy products formulated especially for sensitive and dry skin are naked soap (for babies too) and sweet dreams soap.
I had the opportunity of reading about these products on Bathkandy's online store before visiting the store. One of BathKandy's reps actually told me over a phone chat that they had all items in-store available online. The store visit confirmed this as I was convinced I will see more products in store. I only saw an extra or 2 that were sold out online.
Ordering from BathKandy is easy and can be done online from any state in Nigeria. Delivery fees apply. They also ship internationally to over 160 countries worldwide. Shipping costs are calculated automatically by weight and there's free shipping for Uk & US orders above $50.
They also offer discounts on special occasions like one's birthday and have loyalty rewards program to earn points that are redeemable.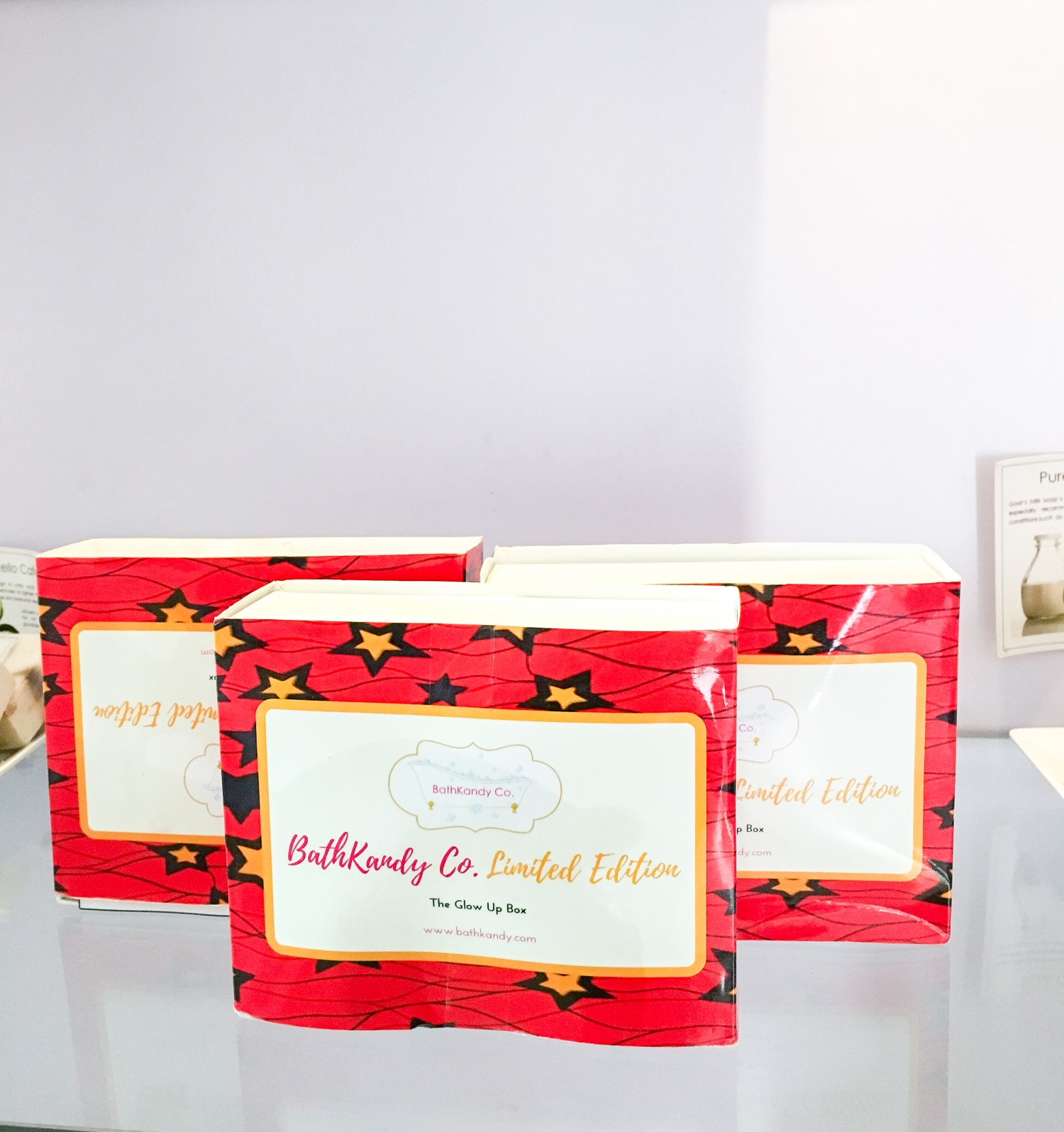 When ordering BathKandy glow up box, you get 500 naira off by using the code MODAGLOWUP16 on checkout.
Here's one Nigerian skincare brand with products worth trying!
Click To Tweet
Full reviews of each of these products I bought and currently trying out coming soon. Which one would you like me to review first?
They also offer custom designs and gift packages, so don't hesitate to get gifts for your loved ones in the coming December. 
If you've used BathKandy's products before or any other Nigerian skincare brand worth trying, do share in the comments! Any question? Ask!
Keep Up With All Blog Posts