The first time I heard about the Grill Abuja, it was from a colleague while on call at the hospital. The 1st and 2nd time I had something from the grill, I was also on call, lol.
You can't even understand the stress of calls at the hospital plus hunger. Some calls get so busy that after it ends you just want to reward yourself with food to replenish everything your body lost during the stressful call. 
I planned to visit the Grill Abuja since it's opening in mid October 2017 because It's located within walking distance from where I live. Somehow, I kept procrastinating but was ordering from there.
So far, I've tried their medium catfish and ringroll catfish (Oringo). Each meal comes with a side of either potatoes or plantain. See the menu below for available options. 
The ringroll catfish (Oringo) is easily my favorite and not just because of the price. It's an appropriate portion for one person, bank account-friendly and tastes nice as well. I've always had mine with plantain when I order for delivery but when I visited, I ordered with potatoes. 
Details Of The Grill Abuja
Location: 10A Yedseram street, maitama, Abuja. (Same compound as Mgbafor Bush Market). 
Price Range: 500 – 4000 naira per person.
Delivery: Available within Abuja at an extra fee.
Orders for delivery can be placed by calling 08167255113 or 08159462381
This is where to buy grilled catfish from 1500 naira in Abuja.
Click To Tweet
What I Thought Of The Grill
Location: I loved the serene white environment and the fact that I can walk there from where I live but I wish the sitting area was bigger and not in front of the entrance into the mgbafor supermarket. This isn't so bad because it's at the side of the entrance not like you'll pass through the sitting area to get into the supermarket. For people like me that love the "back seats", there wasn't much of sitting options to choose from. 
Service: Initially, I thought it was slow because I placed the order before I started taking these outfit photos. Later, I realized it was either they didn't start grilling immediately I ordered especially because I was still busy taking photos or I wasn't exactly checking time to know how long it took to get the order ready.
I based my judgement on the fact that I came when it was bright and started eating when it was dark. When the food came, it was worth it as everything tasted freshly made and not rushed at all.
Decor: If you know me well and have been following my lifestyle posts right from Ukraine, you'll know I'm a sucker for decor in places that food is involved. The Grill Abuja might be a small outlet not completely designed for eating at the spot, therefore not requiring much decor but they made up with picturesque colorful chairs and neat walls. I hear a restaurant is opening in the compound soon, you bet I'll visit when it opens.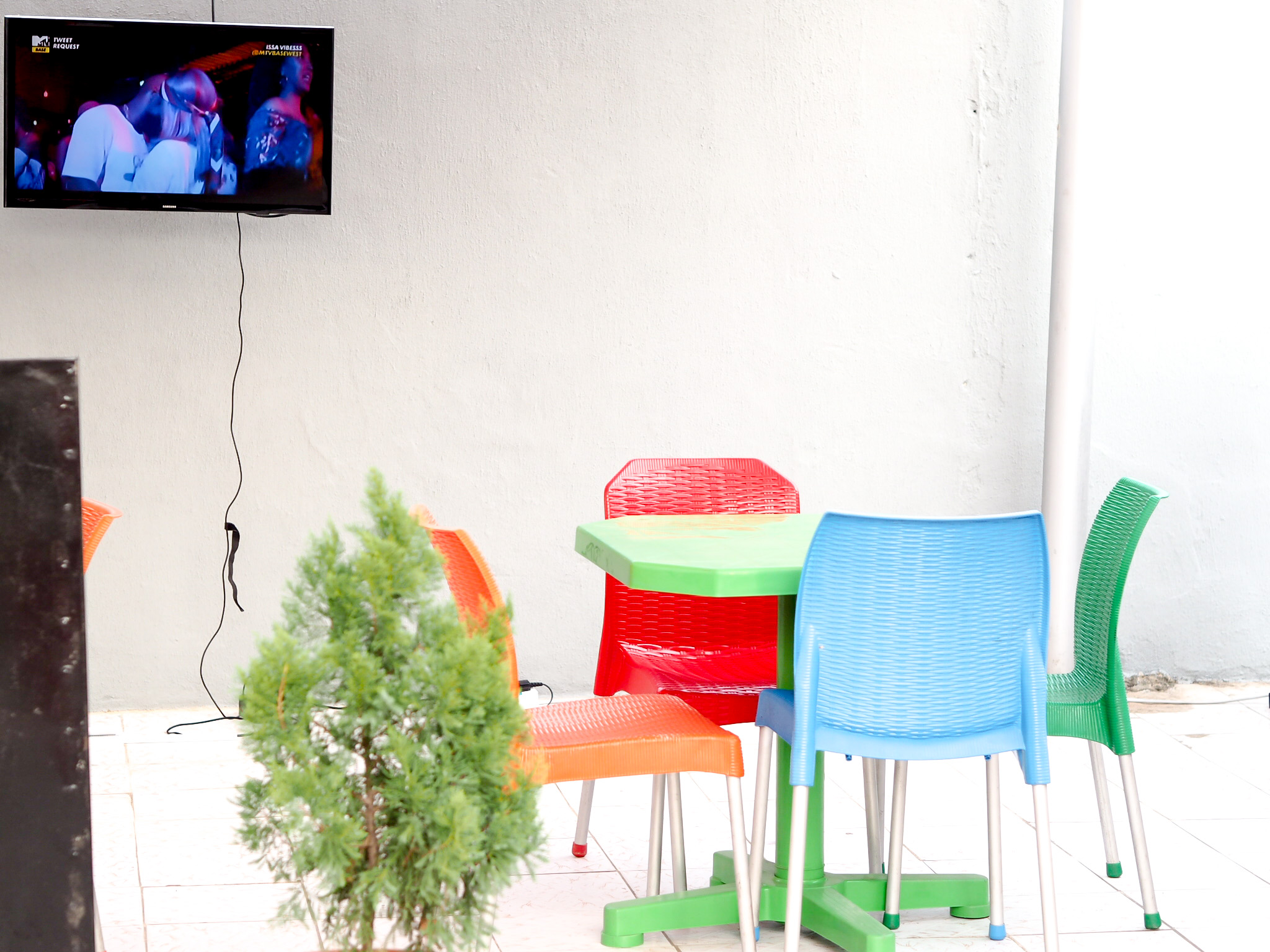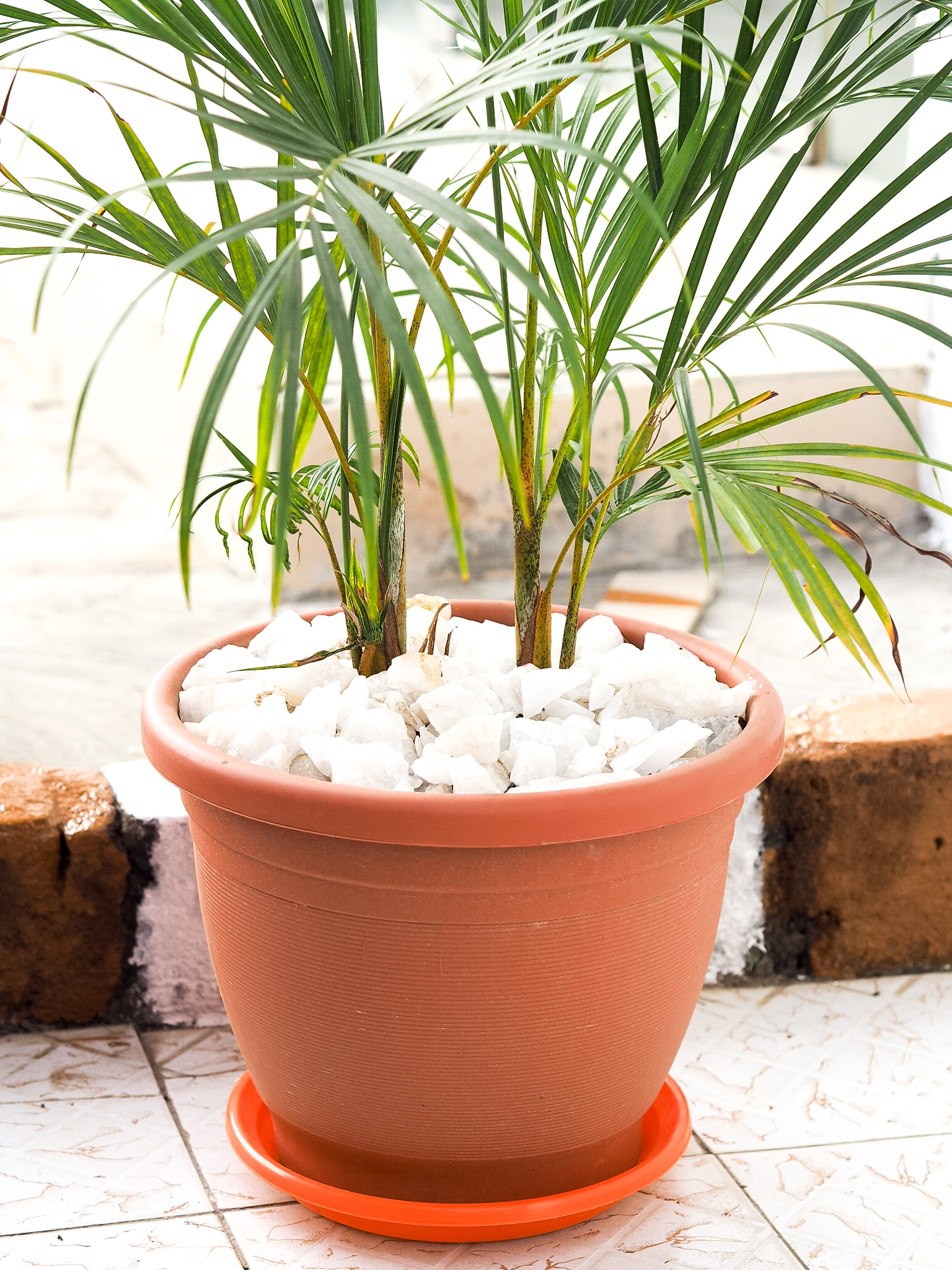 What I Thought Of The Food At The Grill Abuja
Preparation: After placing your order, you can actually see where your fish is being grilled if you're eating there. I like the neat area where the fish is grilled and I hope they maintain that level of neatness as they get older in business. 
Packaging: The food came neatly wrapped with a food wrap. This is same way they were wrapped when delivered to me prior to my visit to the Grill. 
Food Presentation: In this social media era of "snap and post before you eat", food presentation is everything! The carrot and cucumber placement on the catfish gave it a playful look just like colourful eyes. I also liked that all other sides were nicely placed by the side.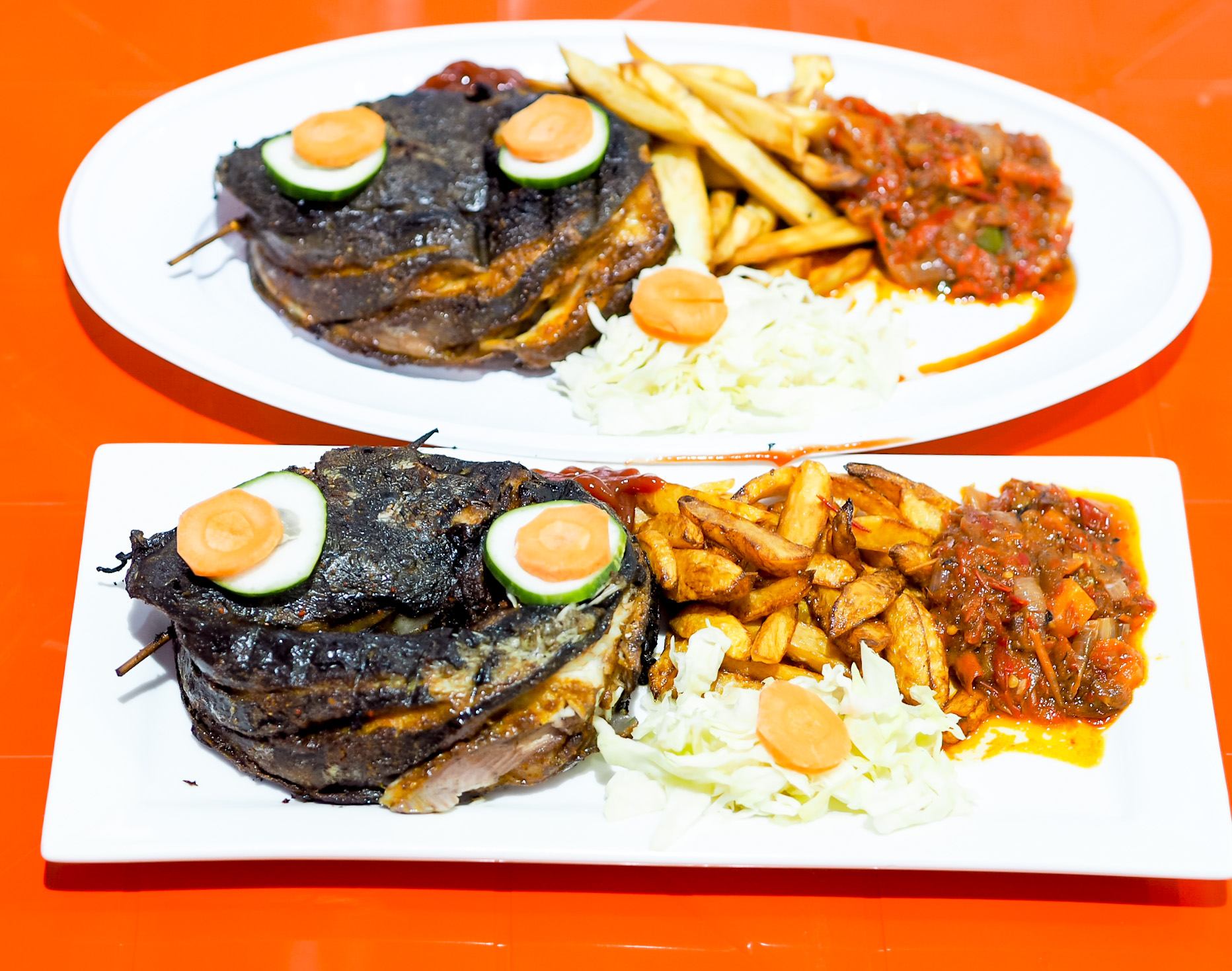 Quality:  Taste – Everything tasted as yummy as they looked, totally worth the wait time. There wasn't much of a difference in taste between this one and the one that was delivered at the hospital. Perhaps, the fact that I didn't eat that one immediately and had to microwave it later took away that 'freshly prepared' taste for me. Size – appropriate portion for one person.
Price: The oringo (ringroll catfish) menu at the Grill Abuja costs 1500 naira. I had mine with fresh orange juice (500 naira) which makes the full meal 2000 naira. If you buy water, that will be 1600 naira, very affordable for the quality of fish in my opinion.
This 1500 naira catfish menu at the Grill Abuja is everything! Check it out now in Maitama.
Click To Tweet
You might want to order over the phone ahead of your visit if you're very hungry or impatient when it comes to waiting for food.
*P.S. they don't sell alcohol. Also, i'll love for them to add more drinks to the menu.
Where else can one get this type of catfish menu for 1500 naira or less in Abuja?
Where is your favorite affordable place to eat fish in Abuja?
Please, share in the comments!
Keep Up With All Blog Posts