Happy new year lovelies! Better late than never right? So, as some of you already know, I've been doing my house job for the past couple of months (since mid 2017) and this has significantly affected the blog despite my efforts to continue regular posts on the blog.
2017 was filled with lessons. I've learnt a lot in clinical practice these past months even when some postings completely drained me. I also learnt a lot from relationships both personal and work including the ones that have now ended like they never existed.
I haven't had the time and opportunity to really document my house job experience for the blog and may never get the time again. However, don't hesitate to send me an email or a message on social media if you're a fresh medical graduate and you'll be doing your housejob in Nigeria soon and there's something you'll like to know about house job in Nigeria or Abuja in particular.
I never thought there will come a time post graduation when I would be so busy or so tired to completely stay away from the blog for months. My thoughts were always, "I can't wait to graduate so that I can have more time for the blog", here I am today with lesser time than I had then plus adulthood.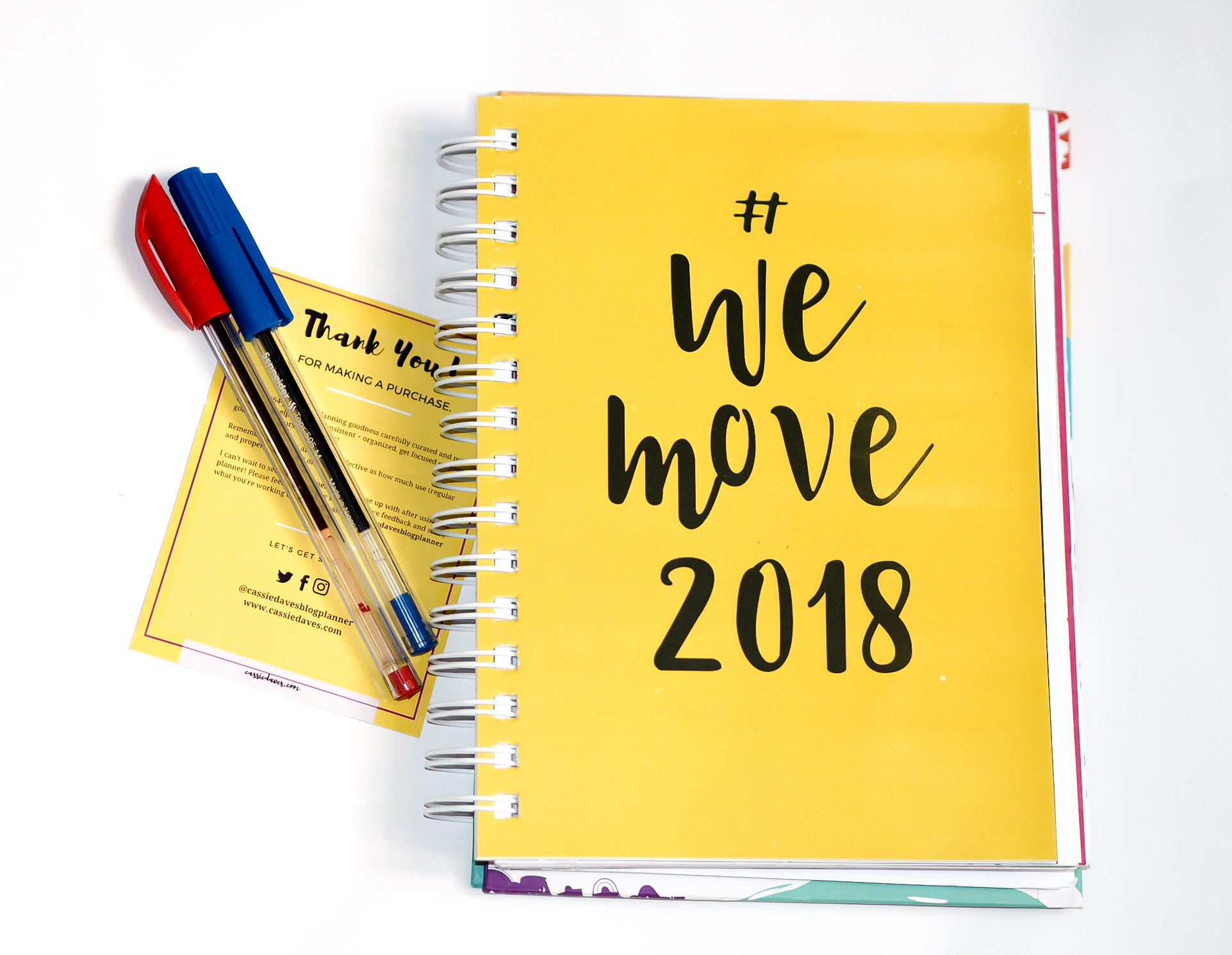 There are so many plans for this year 2018 and I hope to accomplish a lot of my goals, so help me God. As for you, my supportive reader, I only ask for more patience and support, I'll be back, regular and better as soon I can!
2018, we move!!
*P.S. Modavracha turned 5 few days ago!! Happy blogiversary to us!
The photo above is from a page in the Cassie Daves blog planner 2018, (if you like it, click to buy yours now).
Thank you for stopping by as always, till my next post.
Xx
Keep Up With All Blog Posts